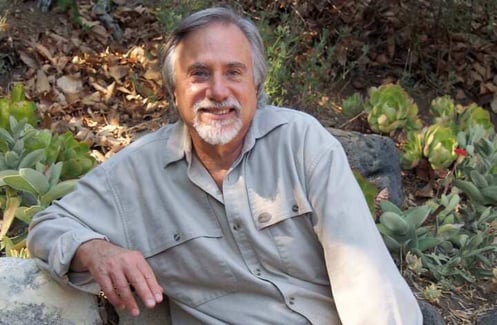 Lawrence Grobel: "I Write to Amuse Myself and to Know What I Actually Think About Things"
Legendary journalist and writer Lawrence Grobel joins us for an exclusive interview in which he talks about:
some of the most effective branding and marketing tactics he's observed while interviewing high-caliber celebrities,
how that has helped him promote his own work,
that time Sharon Stone convinced the editor of a magazine to let her revise an interview,
what annoys him about marketing today,
how Al Pacino's mystique has contributed to the actor's fame,
the precious skills marketers can learn from journalists
and so many other topics you're going to love reading about below.
Author of 28 books and more than 400 interviews, Lawrence Grobel was dubbed by Joyce Carol Oates "the Mozart of interviewers." We're honored and thrilled that he's our guest today!
Enjoy our interview with Lawrence Grobel!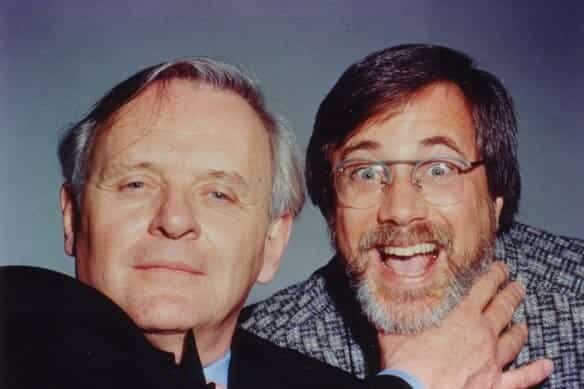 You've been around so many famous people – what are some of the best marketing and branding you've seen?
The ones who are taking care of Beyonce or the Kardashians are doing good marketing and branding. And our president's continued ability to stay in our consciousness, whether we like it or not, is rather remarkable.
When I consider some of the major stars I've interviewed, I think about the ones who avoided marketing, like Marlon Brando, Robert De Niro, Al Pacino, Barbra Streisand, Jodie Foster, and Nobel Laureates Saul Bellow and Richard Feynman.
Just getting them to agree to talk to me for an interview took months or years. But they were superstars, and their publicists worked hard to keep the press away.
Others, like Anthony Hopkins, Sharon Stone, Dolly Parton, John Huston, Truman Capote, Christopher Walken, Oliver Stone, and the hundreds of others I wrote about, had publicists who weren't as difficult to deal with, so long as the publication I was writing for was substantial and reached a targeted audience.
But dealing with stars has never been easy.
Cher's publicist was angry that Newsday's Sunday magazine didn't put her on the cover.
Streisand's publicist never did get me to her, I found a different route, and he was angry with me for going around him, as was Pat Kingsley when she found out I was doing a cover on Al Pacino for Entertainment Weekly without her blessing.
The stars themselves were, for the most part, much easier to deal with once we met and they felt they could trust that I was prepared and would be fair to them. But the publicists, the gatekeepers, were often the problem.
In the end, it boiled down to the personalities of each celebrity.
Dolly Parton could handle any journalist because she was forthright, outgoing, and delightful.
De Niro, on the other hand, never feels comfortable when there's a tape recorder going.
George C. Scott and Robert Mitchum were also uncomfortable with journalists. So was Jake Gyllenhaal.
And Sharon Stone was so protective of her life story that after she spent days with me for one of the three interviews I did with her, she called the editor and said she wanted to make changes before she saw anything I wrote. I didn't appreciate that, especially when the editor allowed her to make changes.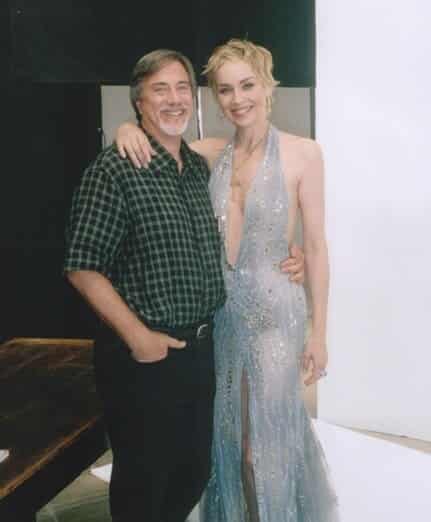 But that's marketing for you, she knew how she wanted to be presented and since she had agreed to be on the cover of this publication, she also knew she could manipulate the publisher to bending over backwards for her.
I wrote about what I learned from talking to 120 celebrities in my book You, Talking to Me. That's probably the best place to find what I thought of them, and what I thought of how they were marketed.
How has interacting with these people helped you market your own work?
It hasn't.
I depend on the kindness of strangers. When someone offers to freely promote my work, I'm grateful, because I'm not a great promoter myself. It's not that I don't try.
Before a new book comes out, I send out notices to reviewers, podcasters, anyone I know in the media. Once in a while, somebody like Claudia Dreifus at the New York Times writes that she will use one of my books in her class at Columbia; or Marc Maron or Adam Carolla will invite me on their podcasts. But even though I do these things, they don't really boost book sales.
Amazon allows me to give away a book with the idea that it will generate new readers. I tried it twice, with my Capote and Brando books. Over 3,000 people took advantage of those freebies, but there was no quid pro quo: sales of my other books didn't spike because of this.
I also try to promote my work on Facebook and Twitter and Instagram, but that creates a trickle effect, not anything to gush about.
I think showing up in person and signing books for people at library readings, book clubs, cruise ships, targeted resorts, retirement villages, or anywhere there's a concentrated audience, still works best when it comes to promoting my work.
What annoys you the most about marketing today?
What annoys me most is HAVING to market myself. I much prefer just doing the work and leaving the marketing to others. But unfortunately, that's not the way it works anymore.
And is there anything you like about marketing right now?
I like my set of Sesame Street Bombas Socks, which I would never have known about had I not been bombarded on Facebook and Words with Friends about it.
Your longtime friend Al Pacino is one of the most elusive artists in the world. At the same time, his fame is gigantic and has been for years. How do you explain that?
Al Pacino became famous in the early '70s, before the Internet and social media. There was a time when the most famous people were also very reclusive. Al subscribes to that tradition.
Was it a strategy or is Pacino reclusive by nature? How much of this mystique contributed to his fame?
Pacino is basically an easy-going guy who likes to laugh, but he's self-conscious about his lack of formal education.
After the first Godfather, he saw how people in his industry reacted nervously when they met him, thinking they were meeting Michael Corleone. That's not who Al was, but he learned quickly to keep silent and let them believe he could be intimidating. The less he talked, the more he was offered.
He told me that before he agreed to do Godfather Two, he was shown an attaché case filled with money. Since he was paid $50,000 for the first Godfather, that million-plus dollar case was quite a raise. But he turned it down, and only when Francis Coppola convinced him the second film would be at least equal to the first, he said yes.
But speaking of fame, today there are more famous people than Pacino that I've never even heard of, the so-called "influencers."
What do you think about this shift in people's interest from celebrities to influencers?
It's happened because of social media.
There's a guy named Andrew East, who played pro football and wanted to learn how to interview for a podcast he wanted to do. He contacted me and said he read my book, The Art of the Interview, and asked if he could interview me.
I met him at a studio in West Hollywood and was surprised that he was also going to film our talk. When we finished, I asked him if he was going to return to the NFL.  He told me he didn't think so, because he and his wife (an Olympic gold medalist gymnast) were making more money with their podcasts and Instagram posts than what he earned as a pro football player. That surprised me.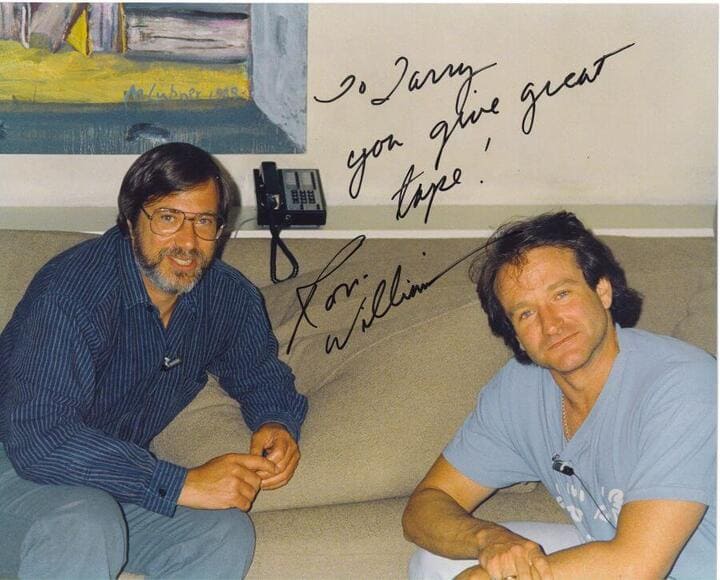 Have you subscribed to any email newsletters?
I look at HuffPost, Vanity Fair's The Hive, The New Yorker, LBN Examiner, Literary Hub, The Author's Guild, and Apple News. (I still do most of my reading with print magazines.)
Also, how do you feel about email? How much do you use it and why do you like or dislike it?
Email is useful. It's basically replaced the phone, and I use it often. What I don't like is when someone doesn't respond, so you never know if they got your email or if it went to their spam.
What do you think about brand journalism? Lots of companies hire journalists to create content for them. To what extent is that still journalism?
Anything that gives writers jobs is a good thing. But advertising or copywriting is not journalism. How can it be? When you're working for a company, you aren't weighing the pros and cons—you're just doing your best to promote that company.
What journalistic skills do you think are most useful to marketers and content creators?
It's not a bad idea to know how to write, how to ask questions, how to separate the good material from the dull, and how to listen. It's also a good idea to know the market you are writing for.
What are three habits that have helped you become a better writer?
Getting the first draft down.
Rewriting when necessary, after letting it sit for a few days.
Being open to rewrite again if your editor's suggestions make sense.
When is your next book coming out and what is it about?
My next two books are books that I've revised: my memoir, You Show Me Yours, and Conversations with Brando, which has had numerous printings, but I finally got the rights back and I'm putting out a new edition with an update. It will include 25 new photos that I took of Brando and his island when I was there.
I've written four screenplays based on my novels, two illustrated children's books, and am having some of my short stories illustrated for a graphic book. I need to spend time getting all of these to market.
Then I hope to return to the novel based in Africa that I started writing years ago but abandoned to make my living through the labyrinth of magazine journalism.
What would you like to happen with these projects?
I would like to find agents for them. I wish there was just one agent I could deal with, but I need three: one for adult books, another for children's books, and one for scripts.
Wait, there's more! Lawrence Grobel on writing & life
Your number one writing pet peeve:
That major publishers will not look at anything I write unless it comes from an agent, even though I've published previous books with them.
The perfect writer's block cure:
A really good idea.
What prompts a really good idea?
A really good brain.
A grammar rule you love breaking:
No commas after "So" (with some exceptions).
A grammar rule you always stick to:
I'm pretty ignorant of the rules of grammar. I depend on my proofreader, who lives in Michigan and whom I have never met, spoken to, or seen. But ten years ago, she emailed me a note correcting something I had written, and I've relied on her to keep me on the grammatical straight-and-narrow ever since.
Your favorite place to work:
My home, at my desk. I cannot grasp multitaskers or Starbucks/Peet's laptop typists.
The no.1 distraction that causes you to procrastinate:
The realization that there are too many books already, too much to read, and wondering why I'm contributing to this.
If I were writing for fame or fortune, I would probably be paralyzed at my desk. But since I write to amuse myself and to know what I actually think about things, I don't have that problem. But when I look up at all the books on all my shelves that I haven't yet read, it gives me reason to pause.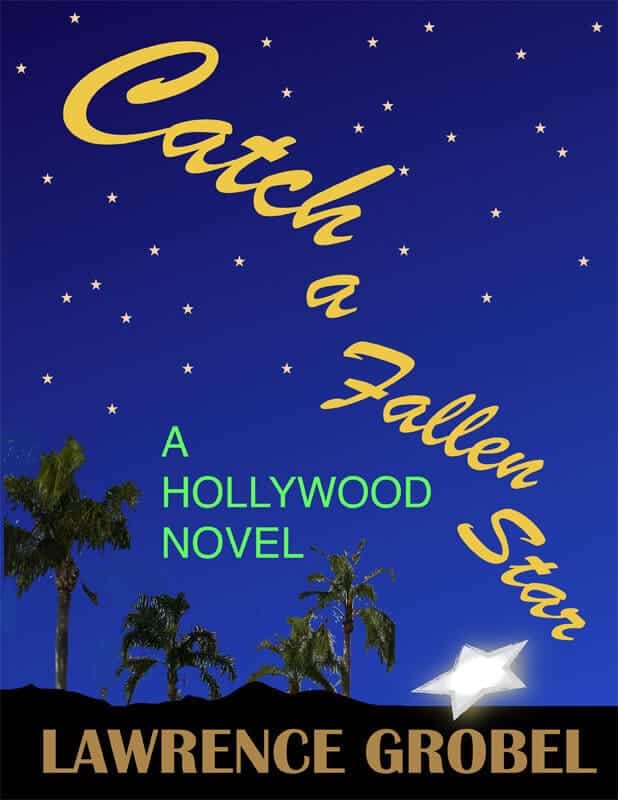 The best writing advice you've ever received:
"Sounds like you might have a good idea. Write a hundred pages and if it isn't working, f*** it." [The novelist Bernard Wolfe said this to me when I studied with him when I was at UCLA.]
The most surprising things that have ever happened to you:
Getting a National Endowment for the Arts grant for my fiction was a surprise.
As was: Being asked by Playboy to interview Marlon Brando after I had only done three interviews for them.
Being the first person inducted into my high school Hall of Fame.
Being given a PEN Special Achievement Award for my first book, Conversations with Capote.
Being invited by Hugh Hefner to the weekly Movie Night at the Playboy Mansion.
Having my first novel, Catch a Fallen Star, published in a foreign language (Polish).
Being asked by the Chairman of the UCLA English Department to teach a course on "Survival" to English majors.
And still managing to live my life as a freelance writer continues to surprise me.
Everyone who's anyone in Hollywood has talked to Lawrence Grobel
From Marlon Brando to Al Pacino, Angelina Jolie, Anthony Hopkins or Jodie Foster, everyone who's anyone in Hollywood has talked to Lawrence Grobel. He also interviewed writers such as Truman Capote, Norman Mailer, Saul Bellow, and James Michener. Two of them – Capote and Michener – became part of Grobel's popular "Conversations" series.
After his interview with Marlon Brando, Playboy called him "the interviewer's interviewer." His work has also appeared in the New York Times, Rolling Stone, Reader's Digest, Entertainment Weekly, and Parade.
Throughout a career that spans more than three decades, Lawrence Grobel has penned 28 books. Some of them are novels and memoirs, others are based on his encounters with renowned artists.
Must-reads if you're a journalist, marketer or someone who wants to communicate better? "The Art of the Interview," followed by "You, Talking to Me" and all the "Conversations"!
From 2001 to 2011, Lawrence Grobel taught seminars on The Art of the Interview, The Literature of Journalism, Articles to Film, and Autobiography & the Memoir at UCLA. He returned to teach at UCLA in 2017.
Larry and his wife, artist and textile designer Hiromi Oda, live in Los Angeles and have two daughters, Maya and Hana.
Find out more about Lawrence Grobel at lawrencegrobel.com.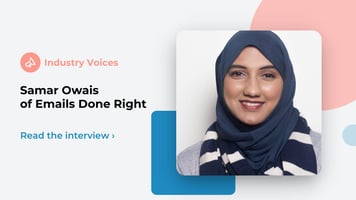 Email strategist and copywriter Samar Owais talks to ZeroBounce about building better email marketing programs and simplifying ou...
Read Story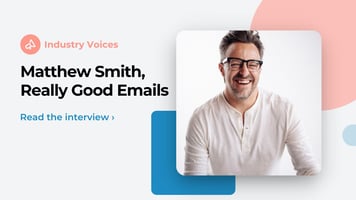 Matthew Smith, the co-founder and CEO of Really Good Emails, knows what it takes to send emails that resonate, connect and, event...
Read Story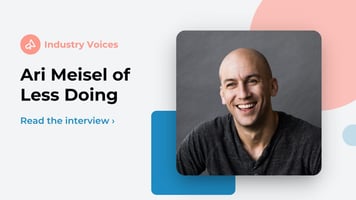 Entrepreneur and keynote speaker Ari Meisel talks to ZeroBounce about email productivity and reinterprets the notion of Inbox Zer...
Read Story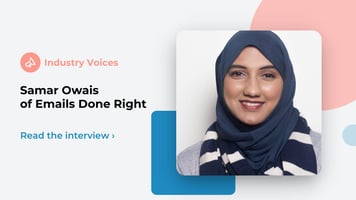 Email strategist and copywriter Samar Owais talks to ZeroBounce about building better email marketing programs and simplifying ou...
Read Story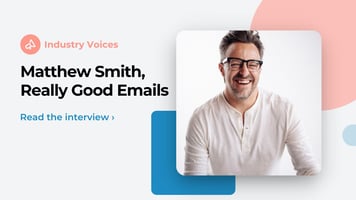 Matthew Smith, the co-founder and CEO of Really Good Emails, knows what it takes to send emails that resonate, connect and, event...
Read Story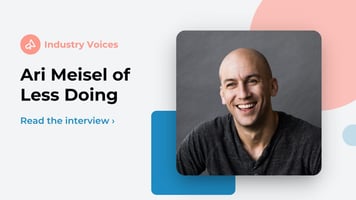 Entrepreneur and keynote speaker Ari Meisel talks to ZeroBounce about email productivity and reinterprets the notion of Inbox Zer...
Read Story