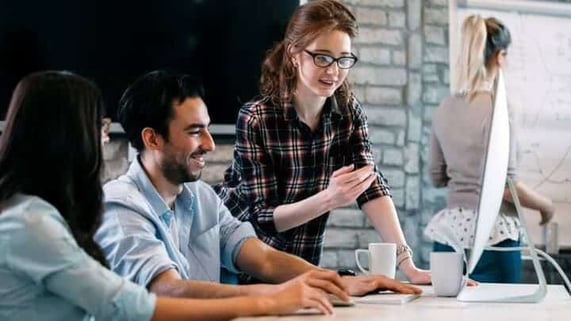 Welcome Emails: How to Start Engaging Your Audience Right Away
Is it worth spending time and resources on welcome emails? Iuliia Nesterenko, contributing writer at eSputnik, shows us how they benefit your email marketing.
All relationships start with a first impression. Studies suggest it takes only 3 to 7 seconds to evaluate a new person and decide whether you like them or not.
There are many factors that build people's first opinion: your appearance, manners, tone of voice, body language, clothes, and even hairstyle. First impressions rarely change, and often, they set the tone for further communication.
Why do welcome emails matter?
The same goes for email marketing campaigns, so keep this in mind when you write your welcome emails. When people get on your list, that means they've already entrusted you with their email address. They've given you a chance, so your job now is to not let them down.
But why are welcome emails such an important part of your email marketing strategy? And how can you make sure you give people a great reason to open them? Let's find out!
Why bother with welcome emails
Welcome emails generate more opens than other types of emails – for a number of reasons. To better understand them, we're going to take a closer look at how these messages can influence your audience.
They give you a chance to connect right away
Welcome emails are a fantastic branding tool. While you're not in people's inboxes to sell anything, you do have a chance to connect with your subscribers right away. Furthermore, you can offer them important resources on how your business is there to help them.
Related: These email marketing statistics will help you write better emails
To illustrate, welcome emails may contain useful information or instructions on how to use a service. This approach is a must for SaaS companies, apps, or websites with a multi-step registration process. Or, they may include a list of the company's best articles and e-books.
Avoid turning your welcome email into a boring guide. Yet, do your best to help people get acquainted with your brand. Besides, they usually love to hear about available loyalty programs or memberships, so you may want to add a couple of lines about them, as well.
People are curious about what you have to offer
When they first subscribe to your emails, people are only starting to know you. They're looking forward to seeing if there is something special about your brand. If there is, they want to see how it manifests throughout your campaigns.
With so many tools at hand (emojis, rollover effects, GIFs, or AMP technology), every business tries to stand out and come up with creative designs. When you do the job flawlessly, even a standard email can turn into an entertaining piece. And keeping people entertained is the bread and butter that feed the modern marketing industry.
Welcome emails are not sales pitches
While many business owners run email marketing campaigns to increase sales, welcome emails don't use any aggressive techniques. There are no sales offers, no reminders to check your abandoned cart, no big, flashy call-to-action (CTA). All you expect to see is a friendly "hello."
The fact that you don't have to make decisions or consider offers makes it psychologically convenient to open welcome emails.
People can set up their preferences
When they send out welcome emails, most companies also offer new subscribers a chance to set up their preferences. Some people may want to get your newsletters, but may not care so much about your bulk email campaigns.
For example, your first welcome email may be a short and simple "thank you for subscribing" message. Then, the second one may ask subscribers to select frequency, preferred topics and even the language of communication.
Also, with the help of the new AMP technology, people can make their choice straight in the body of the email – without the need to download extra pages.
Basic Rules for Writing a Great Welcome Email
As you can see, welcome emails can go far beyond a simple greeting and can elevate your brand. Now, let's see how to write welcome emails people want to click on!
Watch your spelling
Even if your welcome email contains only one sentence, make sure to double-check it. Bad spelling and poor grammar don't contribute to your image of a legitimate business.
Are you getting your subscribers' names when collecting their email addresses? Then make sure you spell those names correctly. Also, if it's Benjamin, write Benjamin, not Benny or Ben. If it's Jessica, then Jessica it is, not Jess, Jessie or other shortenings you may find cute.
Yes, a welcome email may and should be friendly and unofficial, but there is a thin line between informality and inappropriateness. Don't cross it.
Misleading subject lines? It's not worth it
A catchy subject line makes all the difference in open rates – every email marketer knows that. However, remember that the content of your email always has to deliver on your promise.
Getting people to open your email is just the first step in your sales funnel. So don't let vanity metrics sabotage people's perception of your brand. Do strive to come up with great subject lines, but make sure they reflect your message entirely.
Keep your message relevant
We understand that this is a rather vague term, yet you'll have to define it based on your particular audience and email goals.
If you write welcome emails only to say "hello," make the copy simple and clear.
Also, if you want to include practical information, structure the text into easy-to-read paragraphs and illustrate it with pictures or infographics. A video instruction is useful for services with more complex operations.
When talking about your company, try to focus more on people than on offices or departments. Let your team members introduce themselves in their own words, and provide their photos to create a more human-like image of your business.
Create eye-catching designs – or go with plain text emails
If there had been a magic recipe applicable to every company, you wouldn't have made it as far in this article.
Every brand has its own concept, marketing strategy, and tone of voice. Your communication revolves around these core elements. The way your emails look should always reflect your personality.
Welcome emails set the tone of what people can expect from your future campaigns. Thus, it has to help you build a recognizable image. The company logo and corporate font and colors should be present in all your emails. Moreover, if you have a motto or symbols that are part of your brand, include them, as well.
On the other hand, you may decide to go with a plain-text email, and there's nothing wrong with that. On the contrary, there are lots of brands that prefer them!
Choose your CTAs carefully
Welcome emails aren't the right place to insert direct calls-to-action under each paragraph. Commands such as Buy Now, Shop, or Add to Cart are more suitable for promos, product recommendations or reactivation emails.
Instead, opt for CTAs that promise various benefits rather than asking to make a purchase.
For example, Learn More, Join the Club, Hear from Our Experts or Become A Pro involve the reader into further communication by explaining the perks of being part of your community. Don't overdo it with the number either. One or two CTAs are more than enough to get people to interact with you.
Offer a useful gift
With useful being the key word here.
Five percent off a car that costs $80,000 sounds like a good deal, but how many people would really use it?
A free perk that comes with the purchase of a business class plane ticket is a good offer. That is, as long as you know your subscriber has chosen to fly business class in the past, and this incentive is of some value for them.
However, welcome emails are typically sent before you manage to collect enough information for proper segmentation. So, try to cater your first gift towards a larger segment of your audience.
Free trial packages, free subscription, free expert advice, free download – these actions don't require any expenses on the part of the subscriber. On the other hand, even free shipping means the person needs to purchase something in order to get a benefit.
Whatever your offer, make sure people can use it easily and without extra costs on their part.
Does your email look good on mobile?
Nowadays, ensuring your emails are mobile-friendly is a must. With more than 46% of emails being opened on mobile devices, you can't afford to overlook this crucial detail.
Test your welcome emails to see whether they show up properly on all devices. Pay extra attention to CTAs, images and any dynamic elements you include.
Make unsubscribing easy
It's always hard to let subscribers go. It's way worse to think that they'd want to unsubscribe right after first hearing from you. Yet, you still need to include an opt-out form in every email, and welcome emails are no exception.
The unsubscribe link should be both easy to find and easy to use: one click and a subsequent confirmation are enough to complete the process. The hard-to-find or broken link, and too many extra steps, may result in spam reports and a ban by your ESP.
Ready to wrap up?
Welcome emails are essential to introducing your brand and laying the ground for further communication. If people have entrusted you with their email addresses, they most likely enjoy hearing from you and consider buying from you.
Make the most of that by:
keeping your promise: give people what they signed up for
get their attention with awesome content and creative design
strive to educate and entertain
always offer something of value.
Once you collect enough info and analyze your subscribers' behavior, you'll be able to further personalize your campaigns. For now, use your welcome emails to start engaging with your audience. Get to know each other so you can build a long-lasting, fruitful relationship.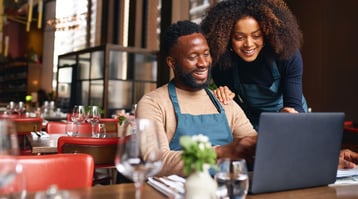 So, you want to build an email list. How do you do it? In this guide, we share all the tactics we know. Tried-and-tested over tim...
Read Story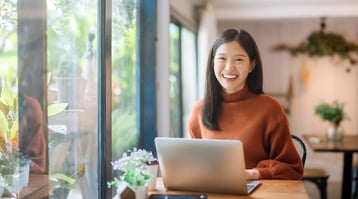 Should you use GIFs in emails? It depends on your brand and what you want to communicate. Marketing strategist Lesley Vos has all...
Read Story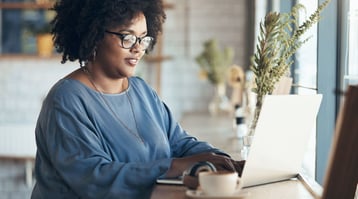 Struggling to grow your email list? Many marketers and business owners are. Worry not – these newsletter signup form examples a...
Read Story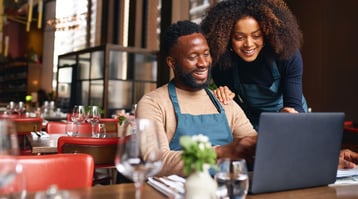 So, you want to build an email list. How do you do it? In this guide, we share all the tactics we know. Tried-and-tested over tim...
Read Story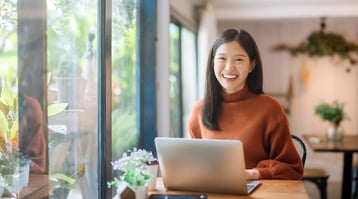 Should you use GIFs in emails? It depends on your brand and what you want to communicate. Marketing strategist Lesley Vos has all...
Read Story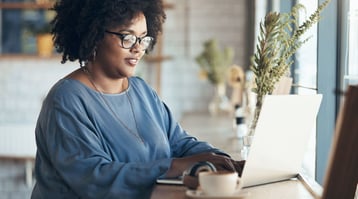 Struggling to grow your email list? Many marketers and business owners are. Worry not – these newsletter signup form examples a...
Read Story