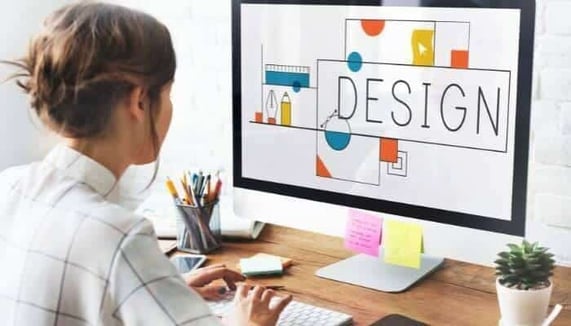 Planning A Logo Redesign? Here Are 7 Things to Keep in Mind
Our guest on the blog today, Owen Jones of ZoomShift, writes about some of the things to pay attention to when you plan a logo redesign.
Through the years, businesses undergo different changes and adopt new strategies to keep up with the times. A well-designed logo is one of the key factors in building a strong brand identity, but it also needs to stay relevant.
As the visual representation of your business, your logo should always reflect your brand and its story.
However, some logos become dated and no longer serve their purpose. When this happens, it may be time for a logo redesign.
Redesigning your logo is a tricky process
A survey by Study Finds found that 50% of respondents are likely to use a company whose logo they easily recognize. Since customers have already associated with your current logo, a sudden shift can negatively impact brand recognition.
So, your new logo should be carefully designed to keep the familiarity that your previous logo has established.
Here are seven things to ask yourself when redesigning a logo.
#1. Know why you want a logo redesign
Before starting your redesign process, you should first ask yourself why you need to redesign your logo in the first place.
What do you want to achieve from it? Will it give more value to my brand? Because if it won't, you might as well forgo it because it's a lot of work. Besides, there's also a risk.
Some businesses use a new logo to express a message to customers.
Take this example from web hosting company GoDaddy. The new logo combines the letters G and O to form a heart, making it more personable than the previous one. The redesign was done to humanize the brand and make it more modern for internet users.
Related: Branding tips from Sally Hogshead
Another reason to consider a logo redesign is a significant change in your business model. Your company may have undergone an expansion, released new products, or hired more staff. If so, redesigning your logo to represent these changes may be the right move.
#2. Conduct a brand audit
A brand audit can help you direct your whole logo redesign process. Take a good look at your brand and how it's currently being presented. Analyze how your logo is being used in all your marketing efforts.
Here are some of the things you should review:
Your business website
Social media platforms
Packaging
Letterhead
Business cards
Print ads
Take note of your logo's current style, fonts, and colors. That will help you design a suitable logo for future promotional campaign materials.
A logo redesign can help you stay competitive and distinguish yourself among the various players.
More than studying your own business, it helps to audit your competitors as well.
The business landscape has become more competitive than before. That's why you should always keep a close eye on your industry's top guns and their branding strategies.
#3. How much do you want to change?
Redesigning your logo means removing some elements in your current design and replacing them with better ones. The question is: what are those elements? Some logo redesigns undergo drastic changes as a whole, while some are just minor adjustments.
To discern the extent of your logo redesign process, you have to pinpoint which parts of the logo are an integral part of the design and which parts are no longer working.
Some logos may seem effective when it was created, but that may not always apply years later when the trends have changed. If your current logo is highly trend-oriented, then it can easily lose its touch after a while.
Last 2017, The Huffington Post launched a dramatic logo redesign to highlight its edge in the journalism industry. The new logo moves past its traditional visual identity with a bold sans serif font. Also, the name of the media company was abbreviated to "Huffpost".
According to the company's Head of Product Julia Beizer, the forward-slash shape of the logo symbolizes "the company's movement forward into the future".
She added that it pays homage to The Huffington Post's heritage as the first scaled digital-only news brand. Like them, take a look into the future with your redesigned logo.
#4. Decide which elements you want to keep
Through the years, your current logo has been imprinted in the minds of your loyal customers. That makes redesigning it all the more jarring.
As I said before, the redesigning process requires breaking down your current logo from what still works and what doesn't. So, be careful in changing or removing elements that have a strong brand association.
While some succeed in redesigning their logo, some aren't so lucky.
Before Kraft Foods joined Heinz in 2015, it went through a logo rebranding that didn't sit well with designers and consumers. The famous and easily recognizable logo was replaced by what people thought was a cheesy design choice. The new logo had too many drastic changes – from typeface to color scheme.
Don't be like Kraft. Avoid losing your brand's identity amid the redesign process.
Sometimes, it's helpful to keep a distinguished color scheme or font from your previous design. Stay true to your brand's motif and create a logo that is both innovative and genuine.
#5. Get feedback through the process
A logo redesign can confuse loyal customers if not done properly. To prevent any logo redesign mishaps, it's good to ask for feedback about what works best for your brand.
For instance, you can create a survey about what customers associate with your current logo. It's good to know what connects you and your market so you can incorporate changes they can be comfortable with.
Your company's staff members are also good sources of information since they know and understand the brand well. Aside from having them take the survey, you may also show them some design proposals and ask them what they think. That is a great way to test if the design appeals to a wide variety of people.
A logo redesigning process requires resources and effort. There will be a lot of trial and error until you get it right. Be sure to keep a well-defined calendar of tasks. If you're hiring people to help you, use a scheduling app to assign tasks and set deadlines.
#6. Has your audience changed?
By now, your business may have succeeded in capturing a market of customers who know and love your brand. However, as a growing business, you have to be open to widening your horizons.
You may want to redesign your logo because you want to get that uncaptured market and, ultimately, expand your community of loyal customers. To do this, you have to understand the new market you're targeting and how to incorporate their preference with your existing customer base.
Here's an example of an iconic logo rebranding to capture a bigger market.
Today, the fast-food chain McDonald's is one of the most well-known brands in the world. That can partially be attributed to its effective redesigning over the years.
With the company's massive global expansion, they wanted a logo that people recognized anywhere in the world. Hence, the famous McDonald's golden arches logo was born.
When crafting your new logo, you have to look at the bigger picture – and not at just what's trendy today.
Make sure your logo reflects your target audience's preferences at all times. If those preferences change, so should your logo.
#7. Recall value of the existing brand
Your brand identity is your story. A logo redesign doesn't only urge companies to look forward. It also encourages them to look back on their journey over the years.
In the rebranding process, though, some logo redesigns lose sight of what their brand stands for and end up failing to resonate with their customers.
To modernize their logo, Oxford Dictionaries launched a new logo that was heavily criticized for being a repackaged version of Beats by Dre and Twitter.
Looking at the logo, consumers found it hard to believe that it was the logo of a famous educational brand. The new logo decreased Oxford's credibility in the field, thus showing how important it is to seek your audience's input on the brand perception.
Your logo redesign is an elevation of your existing brand, not a new brand altogether. Remember that your existing brand has built value from years in the industry. Leverage that value.
Stay true to your brand identity
Redesigning your logo is difficult. Either you make it, or you break it. Your new logo will either strengthen your branding efforts or disconnect customers from it. So, design your new to suit the market and the business as a whole.
Always keep in mind the reason you want to redesign your business logo in the first place. Study your brand carefully and distinguish the design elements you want to keep from the ones you don't. From there, create some test designs and survey people for feedback.
Finally, stay true to your brand identity and craft a new logo that sells your story.
Once you have created the perfect new logo, don't forget to showcase it in all your company materials and promote it across all platforms. Transitioning into a new logo is unnerving but, when executed carefully and strategically, it can be extremely gratifying and yield great results.
Author: Owen Jones is the Senior Content Marketer at ZoomShift, an online schedule maker app. He is an experienced SaaS marketer, specializing in content marketing, CRO, and FB advertising. He likes to share his knowledge with others to help them increase results.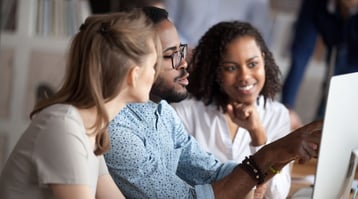 Looking to refine your email outreach and close more deals? Learn how the right email finder tools help you do more in less time....
Read Story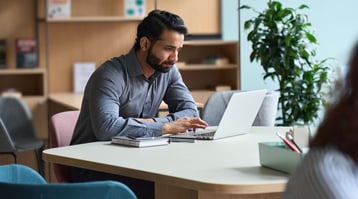 Is The Great Gmail Purge a threat to your email marketing? Not if you prepare ahead of time so you'll avoid Gmail bounces and m...
Read Story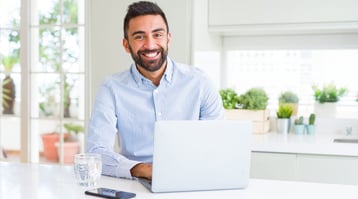 The immediate things people want from an email-finding service are usually self-evident. You're looking for email addresses bec...
Read Story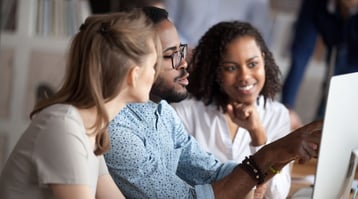 Looking to refine your email outreach and close more deals? Learn how the right email finder tools help you do more in less time....
Read Story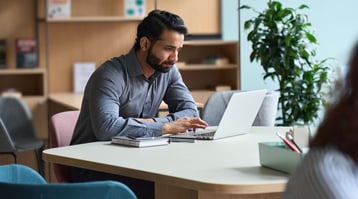 Is The Great Gmail Purge a threat to your email marketing? Not if you prepare ahead of time so you'll avoid Gmail bounces and m...
Read Story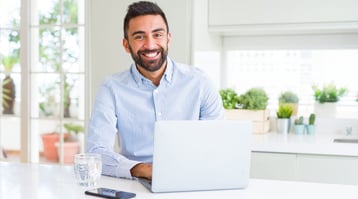 The immediate things people want from an email-finding service are usually self-evident. You're looking for email addresses bec...
Read Story