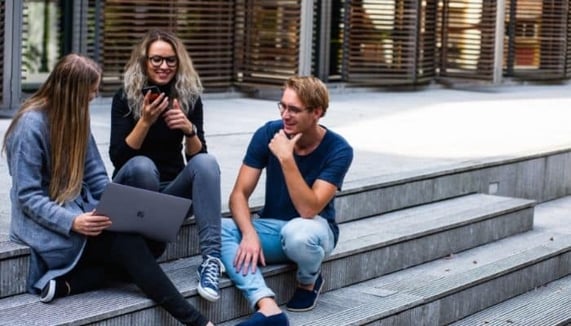 7 Tips to Convert Millennials with Email Marketing Today
Do millennials care about email marketing? They sure do. Our guest today, content writer Elise Moss, shows you why it's worth investing in a smart strategy – and how to implement it the right way.
Content marketing seems to be king, but email marketing also has its place. Naturally, it takes an essential spot in any marketing strategy. More than four billion people use emails, as people like hearing from brands they support through emails.
If your target audience is millennials, you can't underestimate the power of email marketing and how you can convert them with a well-planned strategy.
Research shows that 64% of millennials think email newsletters are a good way for brands to reach customers (as opposed to 60% of Gen Z and 44% of baby boomers).
A world of opportunity awaits marketers who use emails and smart ideas to convert millennials with email marketing.
If you want to be one of those clever marketers, we've got all the info you need. Just stick around and read on.
Why email marketing works for millennials
Okay, so why does email marketing hold so much power over millennials? Are they addicted to checking their inboxes? 
Maybe a little bit — one in three millennials check their emails even before starting their workday. But that's not the only reason you should have an email marketing strategy to convert this generation.
Millennials can be complicated. They love to support the brands they like but typically don't want to have direct contact if they can help it. Instead, they enjoy email conversations and promotions.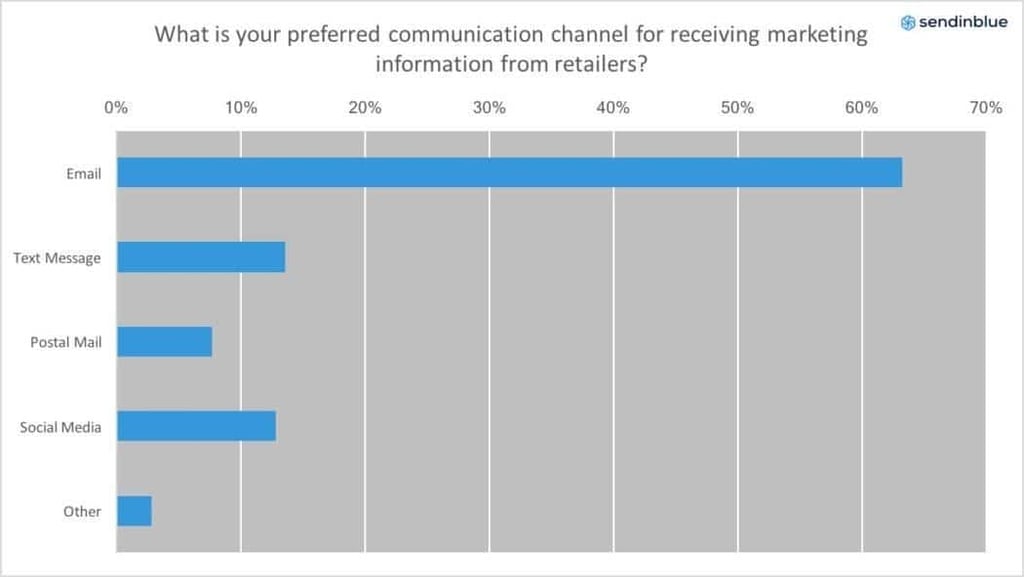 This is a good thing, of course, because email marketing allows you to be very creative and original.
Millennials are more mobile-orientated as well, which gives them quick access to their emails. It can be difficult for them to resist opening an email if the subject line is really interesting.
You can absolutely get a brilliant return with email marketing focused on millennials. You just have to do it right.
What millennial Internet trends can you use in your email marketing?
Millennials are just like any other generation: there are trends that apply to many of them that you can use to market your brand effectively.
Of course, these are generalizations, and they won't apply to every single millennial out there. Still, trends matter, and you should keep them in mind when planning your marketing strategies. 
So, here are four internet trends typical of millennials.
Millennials are driven by social proof
Social proof is an important factor for any potential customer, and millennials tend to really care about it. They like to know how previous customers felt about a brand before investing their own time and money.
They also use social proof to get to know and understand a brand. There are many different kinds of social proof, and millennials will use them all to gauge a brand. They will listen to what experts in the brand's industry have to say as much as they'll value the input and opinion of friends and family.
Online reviews can also make or break a millennial's perception of a brand. If you're hoping to convert this generation, make the most of social proof.
They care about tone and vision
A brand's voice, vision, and tone matter to millennials. They won't support brands that they feel don't align with their own principles and ideologies.
So, use the right voice in your marketing and treat it like you're talking one-on-one with your audience. Have a consistent and transparent tone and vision, and you'll win the hearts of millennials everywhere.
They frequently browse on mobile
Although millennials aren't fond of speaking to customer service directly, they enjoy interacting through mobile channels such as social media and email.
So, ensure your website and emails are optimized for mobile devices, or you could end up losing out on great returns with your marketing strategies.
They are digital marketing-savvy
Millennials cannot stand a 'salesy' email marketing campaign. Forcing a product or a service down their throats is a sure-fire way to scare them off for good.
Millennials know when they're being 'sold' to, and they don't like it. Instead, get creative and think outside the box.
Tips for engaging millennials over email
Now that you know more about millennials and how they interact with brands, let's get into some tips to help you engage millennials in your email marketing campaigns.
#1. Use creative and eye-catching designs
Creating walls of text or sending essays to your audience will not get you any good results. No one likes a boring email, especially not from a brand. Instead, make sure you're being creative with your designs and making them stand out.
This rule counts for any kind of marketing, and that includes email marketing. Plan your emails well, and make sure they look great no matter where your audience views them.
You can even go as far as creating an interesting digital magazine to link in your emails.
Not only will this give your audience more content to enjoy (and provide you with more marketing strategies), it can also help subtly guide your potential customers back to your website. From there, you can guide them through your sales funnel.
#2. Use visuals
Visuals are crucial for marketing, no matter how you look at it or who your audience is. Millennials prefer to watch videos rather than read, and you can use this to your advantage. Create interesting videos that they can enjoy, and when you're using images, make sure they're striking and have value.
Use visuals to tell your brand's story and give your audience a look at the people behind the name and logo. Also, avoid stock photos and only use real images related to your company.
You can use videos, infographics, custom GIFs, trending memes, and any kind of visual in your emails. Consider the occasional emoji as well, as it will add personality. You can use visuals from other sources, but don't forget to create your own content — 40.8% of marketers in 2020 preferred these to reach marketing goals. 
Keep in mind that it's important that you produce high-quality visuals because no one will settle for poor-quality content. This can be tough, but you can use tools to make things a bit easier for your marketing team. Consider audio and video datasets, as these allow you to use pre-made materials to supplement your own creations.
#3. Share user-generated content
User-generated content (UGC) is amazing for marketing, and you can use it in your emails to really show off how great your brand is. UGC is effective at humanizing brands to their audience.
There are few better ways to show millennials that you're the real deal than letting them see how much other people love your brand. UGC is authentic and feels a lot more real than advertisements do (hence why UGC posts have 35% higher engagement compared to branded content).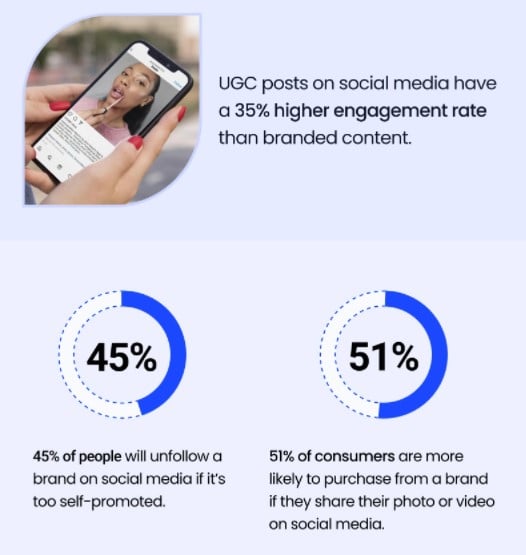 Source: EmbedSocial
Another benefit of using UGC is that it's a nice way to improve your customer relationships. It provides a way of engaging with customers that can have great results. As long as you use the right communication strategy, you can build loyalty, personalize customer interactions, and collect customer data.
As mentioned before, millennials like to know how previous customers feel about a brand. UGC offers you a quality way of proving that your brand is trustworthy and reliable.
#4. Integrate your email marketing and social media
Combining marketing strategies is a great way to increase your conversions and ROI. More than 64% of millennials feel that emails are the most personal channel for communication with brands. So it's a great place to reach out and give a shout-out to your social media platforms.
You can use your weekly emails to remind your audience of your social media accounts. Give them some highlights, like your most-liked Tweet or most interesting Instagram post. Make them want to follow your brand on social media.
When executed correctly, you can use your email marketing efforts to increase your Instagram follower count and drive traffic to other platforms. This boosts your chances of conversions, as you can target the same leads on multiple platforms. This strategy works especially well if you add social media follow icons right in your emails to make it easy for your email recipients.
It can get confusing when you're handling so many marketing elements, so it's best to invest in good tools to keep everything organized. A good weekly schedule template should help you plan better, plus keep posts consistent across all platforms.
#5. Start a brand ambassador program
Brand ambassadors can do wonders for your brand. They are well-known and highly respected people who put their support behind your brand. On social media, they can shout out your business and draw attention to them.
You can send millennials emails that talk about your ambassador program and why it's so cool.
Since millennials like to use recommendations from other people when they buy products or services, brand ambassadors can impress them. As long as they're authentic and sincere, you can share news about your ambassadors with your email subscribers and get them interested in an organic way.
Note that brand ambassadors and social media influencers are not the same. Your relationship with an ambassador is more long-term and they work with only one company at a time. Influencers often work on a per-post basis and work with many different brands.
#6. Make your content interactive
Creating interactive content can be great for conversions and subscriber engagement. You can create unique emails with some creativity and interaction.
There are many ways to make email campaigns interactive. From a cute little game to something more content-rich like an educational course related to your industry — you can go crazy and experiment with ideas (as long as you keep things relevant).
An interactive menu can also go a long way to keeping subscribers interested and engaged. Even something that has a simple purpose, like booking a ticket through your email, can offer a great Return-on-Investment (ROI).
Or, you can offer discounts when your subscribers click on the image links in their emails. Discounts and coupons are irresistible to everyone.
#7. Leverage your landing pages
Now we're moving away from your emails and quickly going to your landing pages. You're using email marketing to get your audience to go to your landing pages, so are they in good shape? Will they keep millennials interested long enough to buy what you're selling?
You must optimize your landing pages, or you'll lose out on conversions. There's simply no way around it.
You should regularly test your emails and landing pages to make sure they offer the best possible user experience. It would be horrible if you had a wonderful email marketing strategy that attracted millennials like crazy, only for them to walk away because your landing pages aren't up to scratch.
Bad user experiences drive away even the most interested people, and you'll lose conversions if you don't take care of your landing pages.
#8. Be concise
If there is one thing that millennials (and honestly, everyone else) can't stand, it's when people, or in this case, emails, can't get to the point.
Everyone hates recipe blogs because they have to scroll through a tale they're not interested in to get to the good part — the recipe they're looking for. Don't frustrate your email subscribers like this.
Keep the content of your emails concise, and don't waste time on anything that isn't important or relevant. Use as few words as you can, and rely more on visuals and your interactive content to entice your subscribers.
Rather than having an entire blog post in your email, share a snippet of it and provide a link. This will lead to better conversion.
Marketing emails should contain all the information a subscriber needs while getting them interested and building trust in your brand. But don't overdo it.
Convert millennials with a reliable email marketing strategy
Increase the success of your millennial-focused email marketing strategy by always keeping in mind what they like and what will make them run for the hills.
Use the advice above to impress your audience and make loyal customers by sending awesome emails every week or so. Great email marketing can truly strengthen your brand, so use it well.
Author: Elise Moss is a SaaS content writer and helps brands create informative and innovative content. She's worked with brands like Media Berry and ProProfs. When Elise isn't busy writing, she's out traveling the world and exploring new cultures. You can connect with Elise on LinkedIn.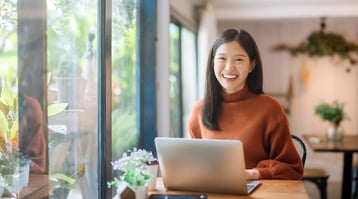 Should you use GIFs in emails? It depends on your brand and what you want to communicate. Marketing strategist Lesley Vos has all...
Read Story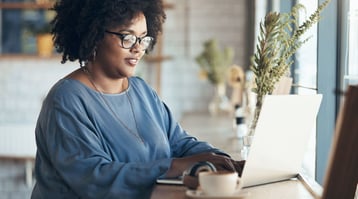 Struggling to grow your email list? Many marketers and business owners are. Worry not – these newsletter signup form examples a...
Read Story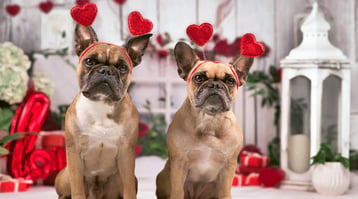 Valentine's day is just around the corner and you are finalizing the last details of your email campaign? Jeremy Moser of PR &a...
Read Story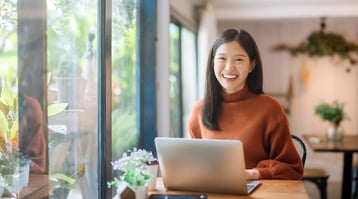 Should you use GIFs in emails? It depends on your brand and what you want to communicate. Marketing strategist Lesley Vos has all...
Read Story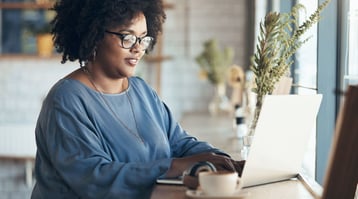 Struggling to grow your email list? Many marketers and business owners are. Worry not – these newsletter signup form examples a...
Read Story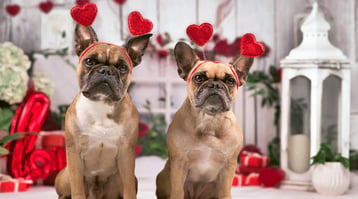 Valentine's day is just around the corner and you are finalizing the last details of your email campaign? Jeremy Moser of PR &a...
Read Story