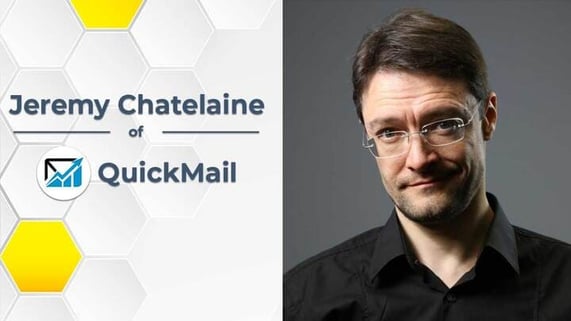 Jeremy Chatelaine's Cold Email Tips: "Be Laser-Focused on One Thing"
When it comes to cold email tips, Jeremy Chatelaine is your go-to guy. The founder and CEO of QuickMail has years of experience testing thousands of approaches – and is here to give you some shortcuts.
In this interview, we talked about:
the ingredients of a high-converting cold email,
the most successful cold emails he's seen and sent,
mistakes people still make when sending cold emails – and how to avoid them,
how QuickMail makes your life easier,
and email deliverability – by the way, we have a native integration with QuickMail, make sure to check it out!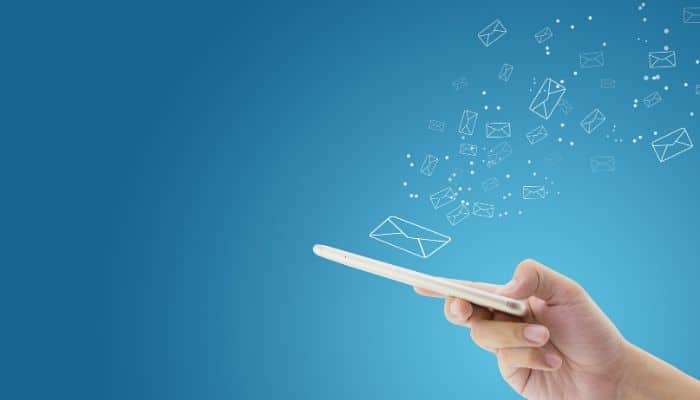 Jeremy's cold email tips: answer the three main questions
Writing cold emails isn't as easy as it used to be. What worked five years ago may come across as spammy today, and that's the last thing you want when you're trying to make a sale.
So, how do you write emails that don't turn people off but, on the contrary, get you a first appointment with a prospect? Let's see what Jeremy says.
What makes a great cold email?
A great cold email is an email that positively opens a conversation. It doesn't need to be more complicated than that. A cold email is just one step in the sales cycle, whether you are selling a product, a service, or offering to be part of your network.
So, a great cold email allows you to go one step further, it's not aimed at getting the credit card details.
Let's take your most successful cold email: what particular ingredients did it have? Why do you think it worked so well?
Every successful cold email has at least three ingredients:
1. It quickly answers the "Why me?" question, giving you permission to pitch the value proposition.
2. A clear value proposition geared toward the recipient ("What's in it for me?")
3. A clear CTA ("What should I do?")
The most successful cold emails offer something people actually want. Many people make the mistake of sharing too much information in their value proposition, instead of removing what's extra and being laser-focused on one thing.
My most successful campaign had to do with asking founders if I could mention their company on my podcast. Given the value (free publicity in exchange of replying "yes"), you can easily imagine why the positive reply rate was 69.5%.
I started collecting the best cold email I receive, so you can see some great examples here. My favorite one is the one from AppSumo.
What are the biggest mistakes you see people making when sending cold emails?
Luckily, in the last six years, I've seen a lot improve and I'm happy to have contributed to educating the market on cold email with hard facts and metrics using our own platform.
On top of that, the industry as a whole pushes for better cold emails (e.g. Google cracking down on spammers), so people are putting more thought into their outreach.
The spray and pray approach is pretty much dead, and that's a good thing.
Nowadays, the biggest mistake I see people do is focusing too much on their copy and not enough on their list.
If you do find people in desperate need of what you have to offer, you're allowed a few mistakes. The opposite just doesn't work. So, spend some time researching criteria that will make your campaign a success. It's well worth it.
Here is a great example of how much more powerful your outreach will be if you nail your audience. Plus, you'll get some advice on how to design a great follow-up:
How does QuickMail make people's lives easier?
That's a great question because we're not for everyone.
QuickMail helps you build a predictable pipeline for outbound, so you can focus on answering to your leads instead of chasing prospects.
Our expertise is in saving you time with processes and automation through a robust platform that's customizable to your needs. Given all the agencies relying on our platform to deliver results to their clients, it helps to have something you can count on when operating at this scale.
If you need to send a few manual emails a month, it's a bit overkill. But if you have a team or many clients to serve, you'll definitely appreciate the control and predictability that using QuickMail brings to the table.
What are the features that set QuickMail apart?
Besides natively supporting your favorite email verification tool, I'd say we have two features that really set us apart in the market.
First, we are the go-to solution when it comes to managing multiple accounts. We nailed this given the many years of experience we have serving lead generation agencies – from small shops with just a few clients to big agencies managing hundreds of clients with us.
Second, we are the only solution in the market that can scale the number of inboxes you manage without adding complexity. One campaign can support any number of inboxes, which is useful when you want your team to:
always use the best version of a template,
do outbound on behalf of multiple users, or
simply want to use multiple inboxes to increase volume.
That said, we are a product lead company, so get in touch with us and let us know your situation/needs, so we can see together if this is a good fit or not.
What are some of the features you're most looking forward to integrating?
Our Zapier integration is strong, so our users can already do a lot of things with it, but we are looking to integrate with SalesForce this year. It's been a long time coming, so it will feel good once done natively.
What tactics have helped you the most in acquiring new customers?
One of our users said it best: "QuickMail is the best-kept secret cold email outreach software out there."
It's sad to say that he is right, we have a great product but are terrible marketers. Our approach has always been to focus on our users and grow the product to a point that we forget to tell the world about it.
So we've primarily grown by word of mouth and we're lucky that our users continue to recommend us.
What has given you self-confidence as an entrepreneur, and what reinforces your belief in yourself every day?
Providing value to my audience.
As an employee, the audience is very limited, as an entrepreneur, I have the chance to serve hundreds of people with the product I founded. I'm very grateful for the opportunity.
If you could take back one mistake from when you were just starting your business, what would it be?
A villager went to see the farmer and asked him how are things. The farmer replied that his only horse disappeared last night.
"That's bad luck," said the villager.
"We'll see," replied the farmer.
The next day, the horse came back with two wild horses.
"That's good luck," said the villager when he heard this.
"We'll see," replied the farmer.
The following week, the farmer's son broke his leg while riding the new horses.
"That's bad luck," said the villager.
"We'll see," said the farmer.
The following week, war started and all healthy young men had to go, except for the farmer's son since he couldn't walk. War was brutal and all the young men died.
"That's good luck your son broke his leg," said the villager.
"We'll see," replied the farmer…
It's a long story to say your bad fortune today may be the source of good fortune the next day. Both are part of the journey, it's just a matter of interpretation. And so I would not take back any mistake.
However, I'd start much earlier. I should have started my entrepreneurial journey 10 years earlier.
Where can we drink the best coffee in Zurich?
I wouldn't know, I don't drink coffee. But I know a lot of great ramen places in Tokyo. 🙂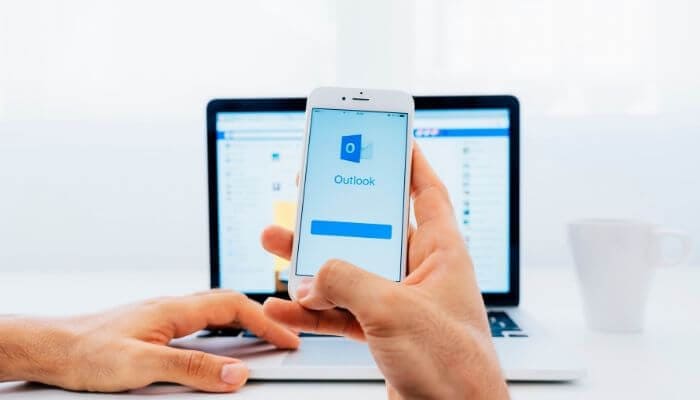 Wait, there's more! Mini Q&A with Jeremy Chatelaine
The best call-to-action you've seen in a cold email:
"Reply with 3 of your competitors and I'll send you a detailed report on them." This was something that required no effort on my end and provided great value.
PS: If you lack inspiration for CTAs, or need a cheat sheet, we have more than 100 to pick from.
The best way to increase your open rates:
Don't track your open rates.
Tracking your open rate decreases the chances of inboxing as it adds an invisible pixel as part of your email. This can negatively affect your deliverability.
If you insist, at least don't enable it on the first touch (when the email is super short).
The no.1 deliverability tip you can give us:
Go full with personalization.
This adds variation to your email, making it harder for spam filters to affect you. Furthermore, it boosts engagement (clicks and replies).
In turn, all this increases your chances of landing in the inbox with your next emails. Of course, that's assuming your personalization is well done.
Another suggestion is to move to Outlook, it has better deliverability than G Suite.
Your favorite place to work:
Starbucks in Tokyo, hands down.
The one quality you need as an entrepreneur:
Grit.
What's something you never get tired of talking about?
Cold email, of course!
In fact, I did a brain dump of everything I know about cold email and continue to update it every week. Turns out this page now has more words than my official book on the subject and covers everything you need to know.
How to use ZeroBounce and QuickMail – the easy way
Jeremy Chatelaine started QuickMail in 2014. It was one of the four companies in the world to open the market for cold email outreach using personal email addresses.
Now, it's the go-to tool for lead generation agencies and startups.
With QuickMail, you can send emails straight from your inbox while enjoying all the perks of the platform. One example would be the latest technology that helps you get more emails in people's inboxes.
And we're so excited to make a contribution here!
QuickMail has a native integration with ZeroBounce to ensure all the cold emails you send reach your desired customer.
Before you hit "Send," use our email checker to quickly validate your recipient's email address. This way, you keep bounces at bay, maintain a good sender reputation, and get better engagement.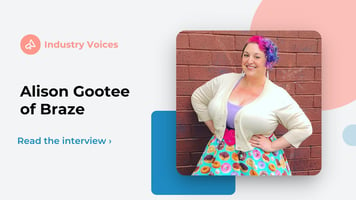 Alison Gootee of Braze talks to ZeroBounce about the Great Gmail Purge, delivery versus email deliverability and winn...
Read Story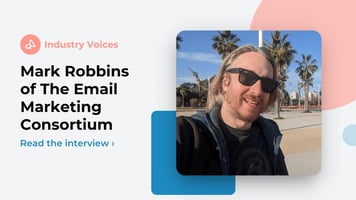 Mark Robbins of the Email Markup Consortium and Parcel talks to ZeroBounce about email accessibility – and how to make your ema...
Read Story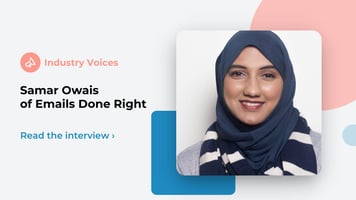 Email strategist and copywriter Samar Owais talks to ZeroBounce about building better email marketing programs and simplifying ou...
Read Story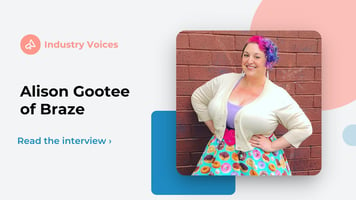 Alison Gootee of Braze talks to ZeroBounce about the Great Gmail Purge, delivery versus email deliverability and winn...
Read Story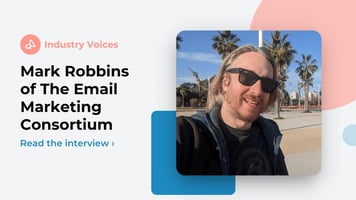 Mark Robbins of the Email Markup Consortium and Parcel talks to ZeroBounce about email accessibility – and how to make your ema...
Read Story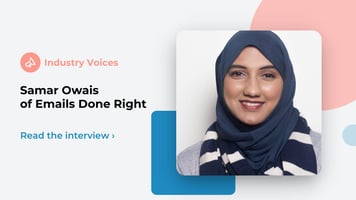 Email strategist and copywriter Samar Owais talks to ZeroBounce about building better email marketing programs and simplifying ou...
Read Story