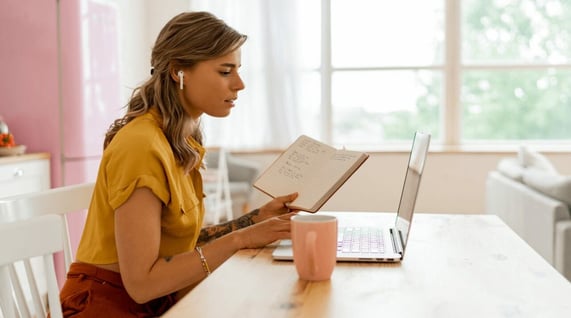 How to Write a Media Pitch Email That Gets You Press Coverage
Earning media coverage isn't easy. Competition is intense, so your pitch really has to stand out. Chris Norton, founder of B2B PR agency Prohibition, shares his best tips on creating media pitch emails that land you coverage on repeat.
A company needs exposure to succeed. Just think about it. If people don't know about you, will you be able to generate sales?
Well, maybe a bit. But not as much as you would have liked to generate. That's why you need public relations. The media can help you gain exposure so you can get customers. But first you need to get the media to cover you through your media pitch emails.
Writing a media pitch email isn't as easy as it sounds. Just look at the numbers.
Out of every 100 media pitches sent to journalists, only 3.25 get a response. That's even lower than the 3.7 reported in 2021. Then there's also the possibility that of that 3.25 that did get a response, only a portion actually got media coverage.
What does that tell you?
You need to know how to write good media pitch emails. Good media pitch emails don't just elicit responses. They also result in media coverage for you.
Related: How to use email to boost your PR results
So, how do you write these emails? That's what we'll discuss in this article. But first…
What is a media pitch email?
A media pitch is a short communication to a journalist or editor suggesting a newsworthy story that you would like them to cover. The communication can be through email or direct message to a publication, radio station, news outlet or broadcast network. It should be about 150 words long.
Four tips on writing a convincing media pitch email
A successful pitch generates interest, outlines the value of the story and expresses why it should be published. This allows you to tell your story, which is the essence of PR.
Here are tips you should learn to know how to write a media pitch email that works.
#1. Identify the right prospect
Niching down will help you reach your target audience more effectively, which is why you should take time to prepare a media list of targeted niche prospects. Include journalists who would be interested in covering your story.
Most individual journalists have specializations, also called beats, that guide the topics they cover.
For instance, if you have food and beverage-related products, you need to do targeted food and drink PR. Food and drink PR can drive better consideration for your products by placing them in relevant media stories where your target audiences are sitting there waiting and engaging.
A pro tip I can give you is to write to journalists who cover your niche. This will get you more coverage than writing to the general email address of a publishing house.
The more targeted the better – just like everything in marketing. Around 94% of PR professionals and 93% of journalists prefer 1:1 emails and find them much more effective.
You can set up your media list of relevant prospects in an Excel or Google Sheet. Below is an example of a populated media list:
Focus more on platforms or titles with higher engagement than those with higher traffic but low engagement. Two thousand readers who share your content are more beneficial to you than three million readers with zero engagement. The same policy works when selecting the right social media influencer, too.
Additionally, when wondering how to write a media pitch email, remember to make time to review your prospect's articles or news stories. Look for relevant content that relates to your brand or the story you want to pitch. If the journalist has covered a story similar to yours, then they may want to cover a different angle to the story.
Bonus tip: Before adding a new journalist contact to your media list, make sure that email address is valid and active. Checking it takes only seconds with ZeroBounce's free email verifier.
#2. Always personalize your pitch
The easiest way to write a personalized pitch is to use the prospect's name in the salutation of the email. But we all know that, so what's next?
The next step is to research the prospect and their specific company needs or their journalistic interests. Tailor your pitch to the title's best interest and show how covering your story would be advantageous to the title. Also ensure each email you send is unique.
One way to write unique emails is to include something that the prospect or their title did that caught your eye. This could be an article they wrote or a story they covered that compelled you to reach out to them specifically.
A great example of such an email is the pitch in the image below. Brian Dean's email is short but effective. It's personal to the prospect at hand since Brian has written the prospect's name and addresses their previous work.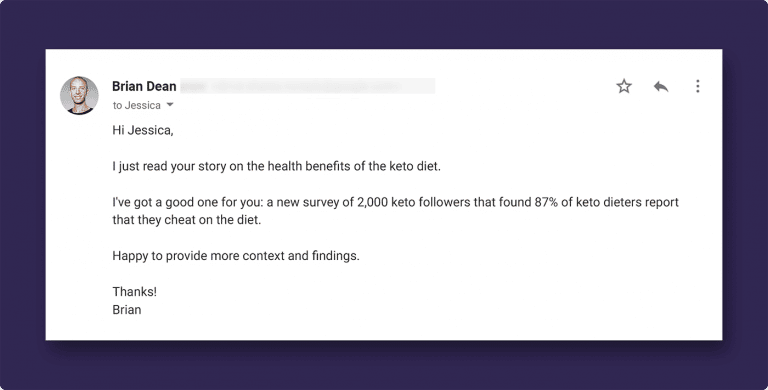 Also, limit the details you give the journalist or blogger. Just like in the example above, give them just enough information to entice them and leave them wanting a more elaborate explanation. This can be a killer skill if you can master it.
You can use your media pitch email to measure the appetite and curiosity of your prospect. No need to waste your efforts on a prospect that may not be interested in your story. You can follow a style guide to help you keep it short and simple to read. Building relationships with journalists is easiest through personalization.
#3. Write an attention-grabbing hook
Your hook should be the first thing the prospect sees when they look at your email. It paints yours as a compelling story worth exploring. The simplest way to do this is to use your email subject as the hook. To write a killer subject, only use a handful of words – seven or eight words are enough.
One of the best ways to hook your reader is to throw them into the middle of the action. By dropping them in the middle of a climactic event in a story, you will leave them with many questions. This sparks curiosity and will drive them to keep reading.
Another way to hook them is to make a surprising statement right off the bat. This will keep them reading as they anticipate how you will prove the statement you made. The email example below has an innovative and disruptive element to it for being a "first."

Also make sure your information is from a reputable source. When your email has relevant news pegs, journalists and writers are more likely to pay attention to it. Journalists are busy people who receive hundreds of pitches. Around 42% of writers receive 11-100 email pitches a day.
A hook will help your mail stand out. However, ensure you don't pick a click-bait subject line, which can compromise truthfulness in a story.
#4. Follow up
After sending the initial pitch, don't forget to check back with your prospective journalists. Following up doubles your chances of getting a response. However, you'll have to wait a few days before following up. Five to seven days is okay. Also, don't send too many follow-up emails to journalists as you can irritate the hell out of them.
Research shows that around 55% of journalists prefer just one follow-up email. A few don't mind two follow-ups. But beyond that is too much and you risk annoying your prospect.
When drafting a follow-up email, include only the most important parts of your initial pitch in the follow-up email. It will act as a gentle reminder of the story you are offering.
You could also schedule a follow-up in your initial media pitch email for several days later. This prepares the journalist or writer to expect a follow-up email from you on the day stated in the email.
When following up, be polite and accept that the prospect may not be interested in your story. Go straight to the point and kindly ask whether they're still interested in your pitch.
Lastly, be prepared with any further information the prospect may need if the response is affirmative.
Hitting the right note to grab attention with your media pitch
There's no simple answer to the question, "how to write a media pitch email." Here are several things to consider when writing a successful media pitch. This article has highlighted the four main elements.
First, identify the right journos for your pitch. Niching down to journalists who are in the same industry as it will help you get more responses.
Personalize your pitch to each journalist on your media list. Write their names and include something unique about them and their work that you found impressive.
Write an attention-grabbing hook to help your media pitch email stand out from the crowd.
Finally, remember to follow up with each journalist or blogger. Remind them of the main idea of your pitch and ask them politely whether they're interested in your story. Don't follow up more than twice to avoid annoying them.
With these tips, your next media pitch will be much more effective. I wish you the best of luck with your pitches, and drop me a line if you want any more advice.
Author: Chris Norton is the Founder of B2B PR agency Prohibition. He's a former University lecturer, author of "Share This Too" and his social media training blog which is listed in the UK's top 10 PR and social media marketing blogs.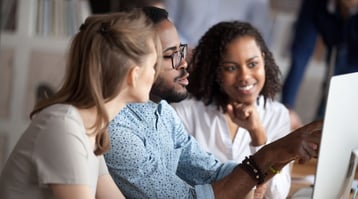 Looking to refine your email outreach and close more deals? Learn how the right email finder tools help you do more in less time....
Read Story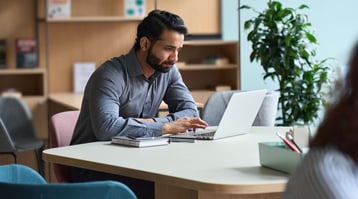 Is The Great Gmail Purge a threat to your email marketing? Not if you prepare ahead of time so you'll avoid Gmail bounces and m...
Read Story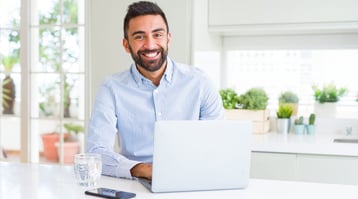 The immediate things people want from an email-finding service are usually self-evident. You're looking for email addresses bec...
Read Story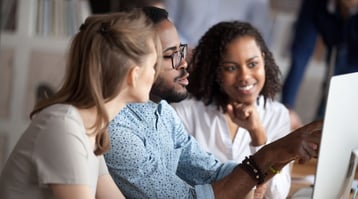 Looking to refine your email outreach and close more deals? Learn how the right email finder tools help you do more in less time....
Read Story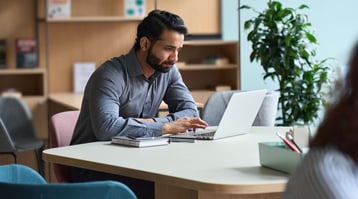 Is The Great Gmail Purge a threat to your email marketing? Not if you prepare ahead of time so you'll avoid Gmail bounces and m...
Read Story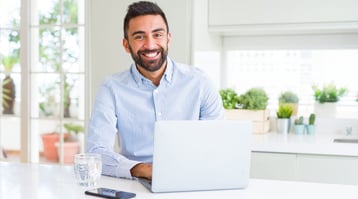 The immediate things people want from an email-finding service are usually self-evident. You're looking for email addresses bec...
Read Story