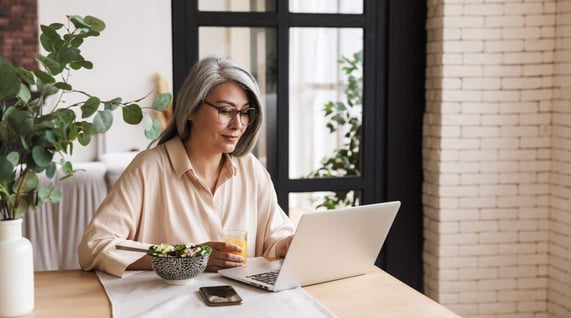 8 Tips to Get the Most Out of Your CRM Software
Managing your customer relationships can get difficult as your business is growing. If staying on top of sales and prospects feels overwhelming, it may be time to look for a CRM software. Are you already using one? Our guest, Darya Jandossova Troncoso, has some eye-opening tips to help you get the most out of your CRM platform.
Keeping track of your clients and their details can seem daunting, especially when juggling several projects. When you don't have all the right tools, it can be hard to track who needs what and how long it will take your team to complete it.
If you're not already using CRM software to organize your customers, leads and business processes, it's time to start.
CRM software can help you avoid mistakes and properly manage your relationships with customers and vendors. Read on to learn more – so you can keep your clients happy and your sales high.
What is CRM software?
Customer relationship management software (CRM) is a system for storing, organizing and managing all your databases in one place. It gives you access to customer data and their information, allowing you to keep in touch with them.
Customer relationship management is a strategy that businesses use to manage and analyze customer interactions, both inbound and outbound. Sales teams often use CRMs to track contacts, leads and opportunities.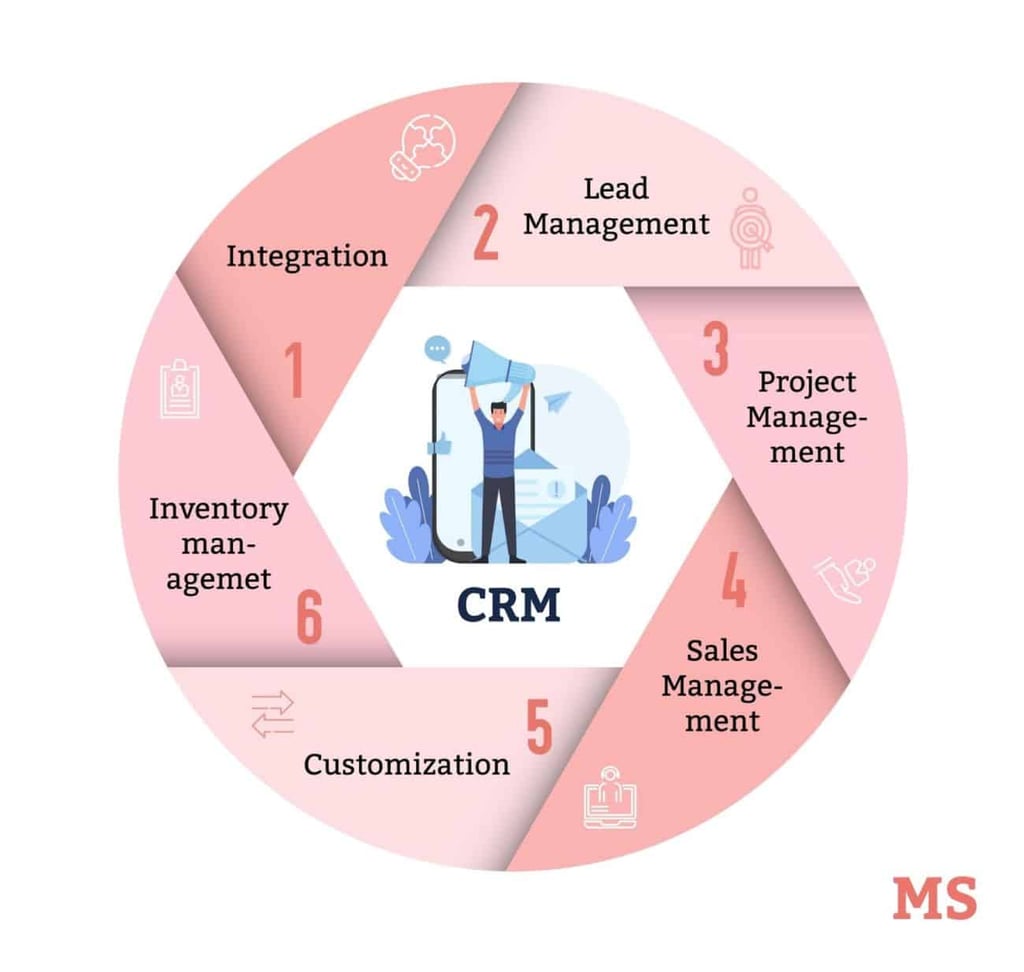 Popular CRM software tools: what do they do?
There are so many CRM software tools to choose from. Below, we look at three of the most popular so you can get an idea of what they offer.
HubSpot
HubSpot's CRM tools allow you to create a professional website that automatically syncs with your social media accounts and integrates with other apps you use. With its intuitive user interface, it's easy for anyone to use.
HubSpot's inbound marketing software helps you attract more potential customers to your website, convert leads and close more sales.
Are you already using HubSpot's CRM and need to verify your contacts? Check out the ZeroBounce – HubSpot integration.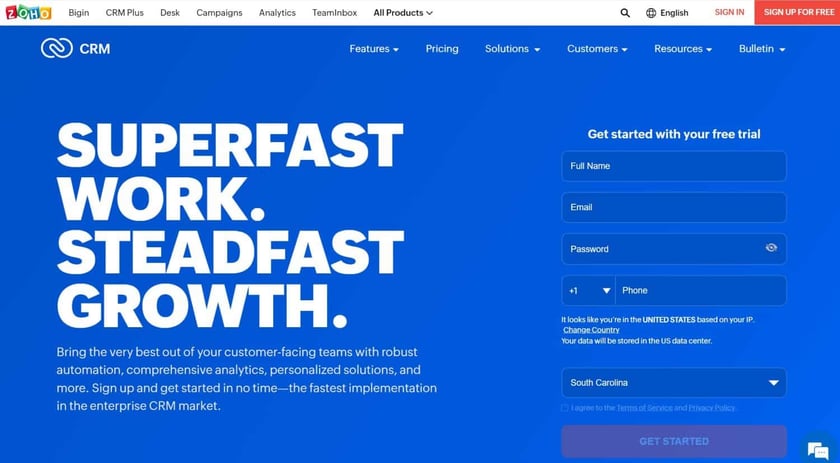 Zoho
Zoho is a CRM cloud-based software that provides an all-in-one platform for your business and the entire team. Zoho's integration with Google Ads aligns your lead generation and customer relationship management efforts.
It provides you with a way to stay on top of your sales, track progress and measure their impact on your business. What's more, Zoho CRM integrates with ZeroBounce, so you can validate every lead and make sure it's genuine.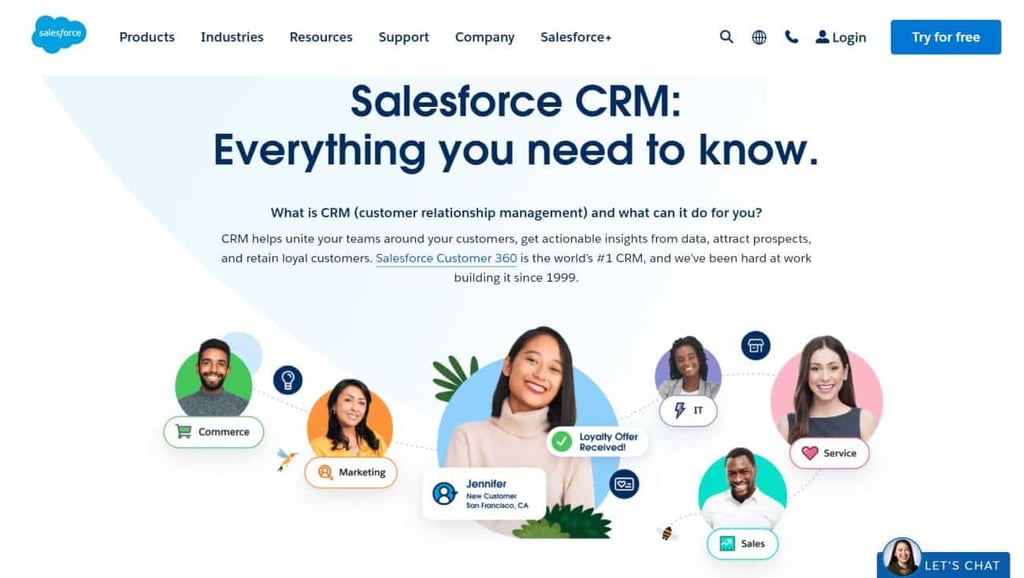 Salesforce
Salesforce features some useful apps that can help you manage your day-to-day operations. One such app is Einstein AI, which uses artificial intelligence to generate leads and identify sales opportunities.
Salesforce is a top player in the CRM industry and it also integrates with ZeroBounce. You can verify your email lists in bulk and in real time with just a few clicks.
What are the benefits of using CRM software?
You may be wondering if it makes sense for you to use a CRM system for your business. To answer this question, let's take a look at the benefits of using a customer relationship management platform.
It improves customer retention
CRM software helps salespeople manage leads and stay in touch with existing clients. For example, sales people can better identify who they should target and how to tailor their approach.
It increases internal communication & collaboration
CRM provides both the sales and marketing teams with a place to keep track of all contacts, leads and clients. Ease of communication is one of the significant benefits of using CRM software as it aligns your marketing and sales teams.
It streamlines your sales processes
A CRM software solution centralizes your sales pipeline data so you can access it wherever you are. This streamlined process saves time and money and improves sales and marketing productivity.
It yields higher employee productivity
CRM systems help both sales and marketing departments manage customer information more efficiently. This means better customer service and more sales.
It automates key processes
You can generate B2B leads, automate many processes and assign tasks to your sales and marketing teams to maximize productivity.
It optimizes marketing efforts
Keeping customer information in one place makes it easier for marketers to reach out to loyal customers with targeted marketing campaigns. It also allows them to learn more about customer behaviors.
It improves customer satisfaction
With accurate data, you'll be able to monitor each stage of your customer journey and figure out what they like and dislike. The sales and marketing teams can use this information to create better customer experiences.
It strengthens customer relationships
A robust customer relationship management software lets your sales and marketing teams interact with your customers more personally. This type of interaction can improve customer loyalty.
It tracks sales & marketing data
A good CRM tool lets your workers analyze historical data and sales reports relating to your satisfied customers. Thus, you can see which tactics work best with your current audience and plan your next approach. CRM software can be particularly useful for an outbound call center, as it allows agents to better manage their contacts and keep track of their interactions with them. So if you're running an outbound call center, it's definitely worth considering a CRM solution or bespoke CRM software services to help you streamline your processes and improve your sales performance.
How to get the most out of your CRM software
So, you may have decided that a CRM software tool could help you better organize your data and boost sales. Now, let's look at a few ways you can make the most of your CRM.
#1. Choose the right CRM software for your business needs
Choosing CRM software for your business can be difficult. You want something that fits your infrastructure and helps you accomplish tasks rather than just keeping track of information.
There are plenty of free and open-source CRM tools out there.
However, if you're going to invest in a CRM system, it would help if you find one that fits your business needs. Many cloud-based options have free trials or tiers with limited features. These trials let you test the software before making a big purchase. CRMs for small businesses are typically cheaper and more aligned with small business needs.
Also, consider choosing software that offers integration options with other platforms, such as the small business accounting software you use. System integration helps streamline processes and ensure consistent data accuracy.
#2. Train your employees to use the software
This point may seem obvious, but your employees must know how to use their company's software. That will help them perform their jobs effectively and get more out of the platform you chose.
Learning to use your CRM software can be a struggle, but it's essential for handling customer relations.
Consider including training as part of your onboarding process for new employees.
Providing in-person training and support is best, so you need to ensure all your managers are on board as they will be the first point of call. However, there are plenty of online tutorials and videos available. As a business owner, ensure all employees work with an up-to-date copy of your contact database.
#3. Integrate your CRM software with any other software you're using
It may seem simple, but often companies don't sync their CRM software with other systems. Not doing that so is a mistake because you miss out on capturing your customer data in as many places as possible.
If you already have an app, consider adding features so that users can access all of their data at once.
There are two ways you can integrate CRM:
Create applications that allow customers to log into one system from another.
Import information from other services and display it within your CRM software.
#4. Keep only fresh, valid data in your CRM software
For your CRM software to be useful, double-check that it's storing only fresh, valid data. If a piece of information is obsolete, there's no sense in trying to keep it in your software.
First, it makes managing contacts more difficult. Furthermore, bad data causes email deliverability issues. You don't want your sales and marketing team to send emails that bounce or hit a spam trap.
This is where an email validation tool comes in handy as it saves you the hassle of sending emails that may land in spam. With so many integrations available, you can quickly verify every email address in your CRM and remove the poor-quality ones.
#5. Automate as much as you can
Whether you're a salesperson or an entrepreneur, automation can save you loads of time and free up your mind. A CRM system like Salesforce can automatically store information about each new client.
This process makes data entry much easier than keeping track in Excel, for instance. Consider whether your business could benefit from more streamlined automations – maybe you can outsource repetitive tasks.
#6. Upsell using purchase history
Whether it's an email, a phone call or a letter, you should be upselling your products and services.
If customers have purchased something from you in the past, they're more likely to repurchase it.
Also, if they've had initial contact with your company, you can re-engage them. Use your CRM software to track what products and services your customer has purchased from you before.
Learning your customer lifecycle lets you identify new opportunities and perhaps set up some drip email campaigns.
#7. Watch the analytics dashboard (and learn from it)
Every major customer relationship management software offers a console with detailed sales analytics that lets you see how customers interact with your business. You can track how many times they've logged in, where they came from, what they did while on your site and so on.
Check these reports regularly so you can spot patterns and notice spikes or dips in your traffic and engagement. You can even set goals and benchmarks to see how you can improve.
You'll have access to valuable information like which pages users spend the most time on and which ones they bounce off of quickly. Also, you'll learn what search terms bring people to your website.
There's lots of solid information you can access to get a clear overview of how your business is doing.
#8. Customize it
A good CRM should allow you to customize it and tailor it to your needs. So, don't feel like you have to use it as a catch-all for everything.
For example, if tasks don't belong in a customer relationship management system, look for functionality that lets you build forms specific to those actions. You can use your CRM only for its intended purpose and create an efficient system around it that may lead to more customers.
Ensure that you can export data from your CRM to track what goes on outside it. This list of feature matters if you plan on integrating other business tools with your CRM at some point.
Reassess your CRM software
You can make more intelligent business assessments with a CRM system. It makes it easier for you and your team to share pertinent information about current and prospective customers.
CRM software keeps you organized and helps you better serve your customers by customizing interactions to their specific needs. If that's not the case, perhaps it's time to reassess the platform you use and see if you're taking advantage of all it has to offer.
Ultimately, no matter what CRM software you prefer, these tips will help you get the most out of your favorite tool.
Author: Darya Jandossova Troncoso is a photographer, artist and writer working on her first novel and managing a digital marketing blog, MarketSplash. In her spare time, she enjoys being with her family, cooking, creating art and learning everything there is to know about digital marketing.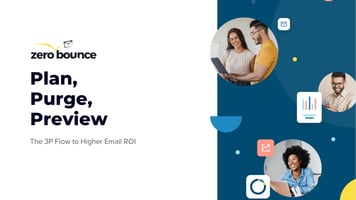 Do you want to get more traction with your emails? Everybody with an email list wants to see better results. Learn about the 3P F...
Read Story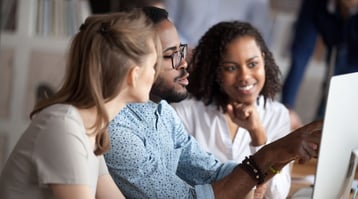 Looking to refine your email outreach and close more deals? Learn how the right email finder tools help you do more in less time....
Read Story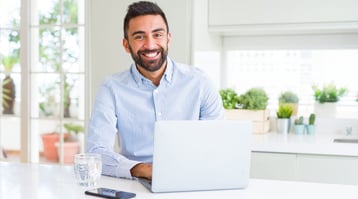 The immediate things people want from an email-finding service are usually self-evident. You're looking for email addresses bec...
Read Story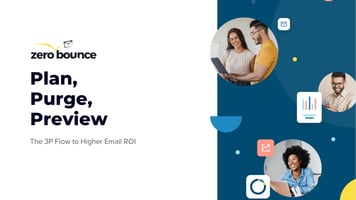 Do you want to get more traction with your emails? Everybody with an email list wants to see better results. Learn about the 3P F...
Read Story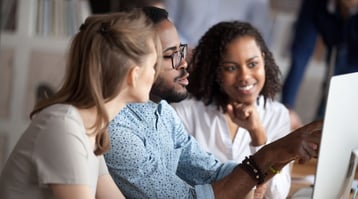 Looking to refine your email outreach and close more deals? Learn how the right email finder tools help you do more in less time....
Read Story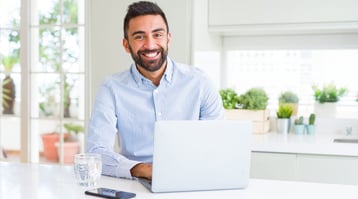 The immediate things people want from an email-finding service are usually self-evident. You're looking for email addresses bec...
Read Story