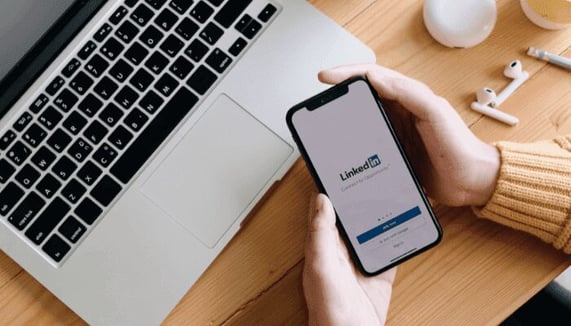 How to Use LinkedIn to Grow Your Email List
Not sure how to use LinkedIn to build your email list? Our guest on the blog today, Stefan Smulders of Expandi.io, gives you all the tips you need to get started – and succeed.
LinkedIn is the underdog that emerged as one of the most important social media platforms for professionals, businesses, and B2B marketers.
Are you unsure about the impact of LinkedIn?
Well, with around 756 million members, LinkedIn racks up more than 1 billion interactions every month.
Is LinkedIn the right place to grow your email list?
Apart from employees and job seekers, LinkedIn is beneficial for businesses. You can use this platform to establish your business as a credible source in the industry, specifically in niche fields. Moreover, LinkedIn strategies can play a significant role in expanding your online presence.
LinkedIn is also an excellent platform to interact with peers and get real-time updates about your industry. It's also a place where you can learn from other professionals in your area of expertise.
Furthermore, it's a valuable platform for building client relationships. And you're missing out if you are not incorporating your LinkedIn network into your marketing strategies. Particularly, this platform can be effective for building and expanding your email marketing list.
Is email marketing relevant?
With so many social media platforms and digital marketing tools out there, it's not surprising that you might be questioning the relevance of email marketing. But despite new tools and tactics popping up, email marketing is here to stay.
Considering that nearly 95% of people check their emails every day, you cannot underestimate the potential of email marketing for your brand. Emails are a reliable way to nurture deeper and valuable relationships with customers.
That being said, email marketing will fail to deliver if you don't have a growing email list. And that's where your LinkedIn network comes into play.
Related: How to use social media to grow your email list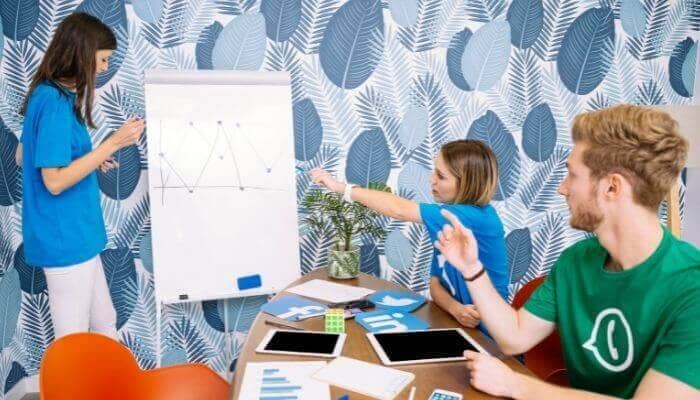 How to grow your email list with LinkedIn
The main purpose of LinkedIn is networking, rather than marketing. One wrong step, and you could lose the trust of a valuable connection. So, use your network of contacts cautiously to grow your email marketing list.
Here are some ways you can achieve that.
Spruce up your profile
What's the first thing you do when you are intrigued about someone or something? You probably search for them on the internet. The world of LinkedIn is no different.
When you send a connection request to a potential customer, they're likely to check out your profile. And this is your opportunity to seal the deal. A LinkedIn profile is a billboard and a business card for your organization.
Your LinkedIn profile is something you can easily spruce up. Work on every aspect of your business profile to make it compelling and professional. Use a professional headshot, add relevant links, and upload copy that's optimized for SEO. Incorporating relevant keywords will ensure that your profile shows up in searches. Ideally, your profile should be an accurate reflection of your brand message.
Work on generating and nurturing leads
LinkedIn lead generation is the first step to build your network and subsequently use it to grow your email list.
To make a memorable first impression, get creative with your connection request message. The default message is too generic to stand out from the abundance of connection requests a prospect might be receiving. Write copy that catches their eye and compels them to accept. 
Next, it's time to make the first move. Just like dating, things might not work out if you make a move too soon or too late. So don't send a message right after a prospect accepts your connection request.
A blatant sales pitch in your first message hardly works. It would be beneficial to learn more about the person's specific interests or challenges. That way, you can personalize your first message and explain how your services can be helpful. This is a much more effective segue.
Bonus tip: Make sure to validate every email address you add to your list. A large database spoiled by invalid emails won't take you too far. You can even verify your contacts in real time, by using an API. Start a ZeroBounce account and validate 100 emails for free, every month.
Offer a giveaway
From teenagers in a mall to professionals on LinkedIn, everyone loves free stuff. That's why brands give away free product samples to attract and convince buyers. And you can implement this conventional marketing strategy on your LinkedIn profile as well.
In addition to linking your website, consider creating and linking a free ebook. But you can't create an ebook just for the sake of it. It should be well-researched as well as useful to your target audience.
This is an effective way to attract leads and establish your credibility in the industry. You can also add a link to your ebook in the 'Publications' and 'Rich Media' sections to gain further traction.
Explicitly ask for permission
How do you feel when a random credit card company calls you out of nowhere? Unsolicited calls and messages are annoying and create a poor first impression on customers.
You have probably come across various guides that suggest directly exporting contacts from LinkedIn and adding them to your email list. But that's not a good idea. Just because your prospects accepted your connection request doesn't mean they agreed to receive your marketing emails.
Instead, ask for permission explicitly. Carry on reading to discover different ways to encourage your network to sign up for your emailing list.
Related: Why you should never buy an email list
Join LinkedIn groups
Joining relevant LinkedIn groups is a gateway to finding valuable leads. Groups are advantageous as they have members who are already interested in a specific topic and looking to interact with other industry professionals.
However, don't make the mistake of joining every group you come across. That's simply a waste of your time. Moreover, you can only join a maximum of 100 groups, so put some thought into the groups you choose. Use keywords relevant to your niche industry to narrow down your search for suitable groups.
It is also important to note that not everyone uses groups for business. If a prospect has joined five or fewer groups, then interacting with them via groups might not be as effective. It would be better to target prospects who are members of more than five groups.
Does your business belong to a niche industry that doesn't have many groups on LinkedIn? You also have an option to make your own group to find like-minded individuals and targeted leads.
Avoid spamming connections
Persistence is key, spamming is not. Spamming your connections with sales messages can be detrimental to your reputation. If reported, spamming can get your account suspended. It's simply not worth it.
Nurturing leads and gaining their trust to build email lists is a marathon, not a sprint. Reserve your sales content for elevator pitches and focus on sharing useful and engaging content with your prospects.
Create visual content
Most people scroll through social media on their breaks rather than delving into detailed blog posts.
Well-researched blog posts are certainly a way to gain traction for your business and become an authoritative voice in the industry. But not everyone has the attention span or time to go through blog posts.
You can bridge this gap by creating attention-grabbing visual content. Besides blog posts, share infographics, illustrations, and videos that are a lot easier to comprehend. You can also promote visual content on other social media platforms. 
Stay consistent
Creating a presence on LinkedIn is a long-haul game. So don't give up if you're not seeing results after a few weeks. Your emailing list is unlikely to grow exponentially overnight. The only way to ensure results is by staying consistent. 
Firstly, make sure you check your account every day to respond to queries and to send and accept connection requests.
Secondly, it's crucial to create and post content on a regular basis. Focus on curating high-quality and relevant content.
Lastly, always be respectful and polite when participating in groups, even if you disagree with someone. Follow the guidelines set by the admins if you don't want to be removed.
Engage more
Engaging with other posts in a meaningful way can help you generate leads and subscribers. If someone has liked or commented on your post, express your gratitude by responding to them.
You should engage with other posts by commenting, liking, sharing, and so on. This can also be a great way to find something in common with a prospect.
Update your landing page
You created compelling content and worked hard on sending personalized messages to urge prospects to join your mailing list. But all your hard work will amount to nothing if your landing page is not up to the mark.
Take a look at some factors that may dissuade prospects from signing up for your email list.
Hardly anyone is going to wait if your landing page is taking forever to load. Improve your website's loading speed. Also, make sure your website is clean and easy to navigate.
It's imperative to keep the sign-up form as simple as possible. Most prospects don't have the time or patience to fill out a complicated form.
Related: How to create irresistible landing pages
Wrapping up
Email marketing is a viable way to connect with your target audience on a deeper level. Therefore, building and growing email list is not a one-time process, it is something that you need to do consistently. And LinkedIn is a cost-effective way to do that.
With the right strategies in place and steady efforts, you can encourage prospects to sign up for your emailing list – and boost your email ROI.
Author: Stefan Smulders is a SaaS entrepreneur. He describes himself as the Founder of the world's safest software for LinkedIn Automation, Expandi.io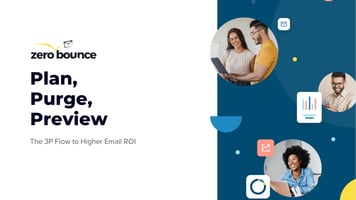 Do you want to get more traction with your emails? Everybody with an email list wants to see better results. Learn about the 3P F...
Read Story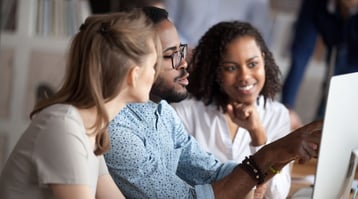 Looking to refine your email outreach and close more deals? Learn how the right email finder tools help you do more in less time....
Read Story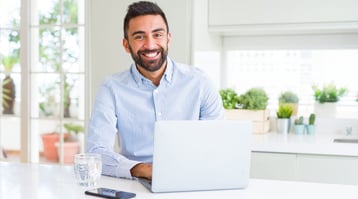 The immediate things people want from an email-finding service are usually self-evident. You're looking for email addresses bec...
Read Story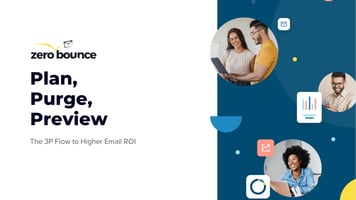 Do you want to get more traction with your emails? Everybody with an email list wants to see better results. Learn about the 3P F...
Read Story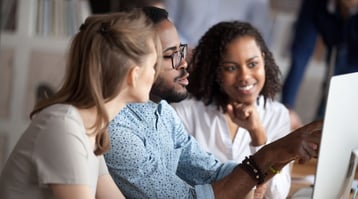 Looking to refine your email outreach and close more deals? Learn how the right email finder tools help you do more in less time....
Read Story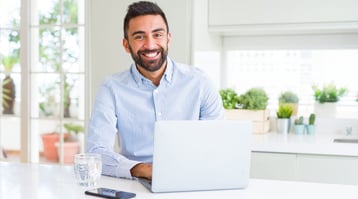 The immediate things people want from an email-finding service are usually self-evident. You're looking for email addresses bec...
Read Story