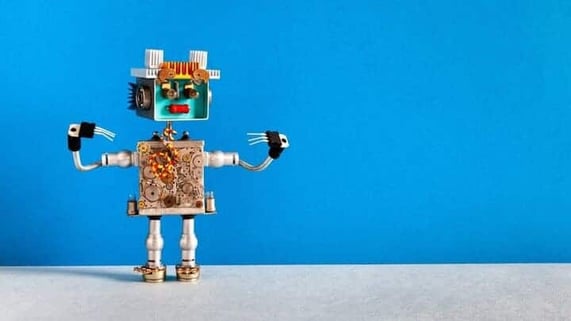 Three Essential Parts of Your Business You Need to Be Automating
Automation can help you scale up your business and skyrocket you to success. How do you make it part of your workflows? Our guest author Uwe Dreissigacker gives you all the tips you need to know.
Efficiency is doing things right. Effectiveness is doing the right things.
One of the best ways to do something is to make sure it gets done without your constant involvement and without losing quality. In other words, you delegate it, outsource it, or automate it. This way, it's off your hands and you have more free time to work on your business.
Automation: do it today and save time in the long run
Automation is an often overlooked part of business. That's because many people assume it requires heavy knowledge of coding or software development, or budget that is out of their reach.
But, with the variety of tools available today, this is definitely not the case. Besides, the more parts of your business you can automate, the more time you'll be getting to focus on other tasks.
So, think about all the minor and manual tasks that you keep doing yourself at the end of each month. Eventually, they add up. And taking up a few hours today to focus on automating them can end up saving you a lot of time in the long run.
In this guide, we'll be looking at the three areas you can, and should, be automating in your business. Thus, you will save time and money in your overall operational activities.
Social media
Social media is an essential part of any business. Regardless of your niche or business, you should be on at least one social media channel your customers can reach you. It's a great way to promote brand engagement.
Did you know that 71% of consumers who had a positive experience with a brand on social media are likely to recommend the brand to their family and friends?
Word-of-mouth and referral marketing can be an incredibly powerful tool if done right. Which is why you should be reaching your consumers on social media and engaging them directly.
How to integrate automation
The most common form of social media automation comes in the form of scheduling and automating content you post.
Most social media platforms already have a built-in content scheduling feature. Generally, it's a good idea to have a couple of weeks of content scheduled in advance. It's better to get it out of the way than stress about posting every day.
If you want to take it to the next level, there are a number of marketing tools you can look into and make your life easier. Thus, you can make sure you'll be posting content that your audience enjoys and that brings you social proof.
Aside from content planning, many of these tools also offer the benefit of being able to find content that's trending in your niche (and your followers are likely to enjoy). Moreover, you get access to the analytics of your social media efforts to see how your content performs.
If you're serious about automating your social media, you need to make sure it's worth your effort. So, look at the back-side of your tools and ensure your content and ads are going to your followers.
If that's not the case, you'll know where to optimize your pages until it's perfect.
Email marketing
Email marketing is one of the best ways to gain new customers. Also, it's a great channel to nurture your current ones and transform them into repeat and loyal customers.
Most small businesses aren't aware of how effective email marketing can be if done right. That's why you need to be careful in automating your email marketing, to make sure it's ideal before you move on.
According to recent statistics, 49% of businesses already use some form of email automation. For the most part, for every dollar they spend on email marketing, the ROI is $44.
So, you shouldn't underestimate email marketing. Your newsletter alone can be a powerful tool in how your followers interact with your brand and, of course, your sales.
How to integrate automation
When considering automating your email marketing, first take a look at trigger emails. These are emails based on your subscribers' specific behaviors. The most common ones include welcome emails, abandoned cart emails (if you're in eCommerce), purchase emails and more.
Depending on your business, you can build your trigger emails for different occasions and follow certain tasks. Once you get your trigger emails down, the next thing you should do is experiment so that you know what works and what doesn't.
To do that, consider your email subscribers and how you can break it down based on different criteria.
In other words, you should segment your email list so that all of your subscribers don't get the same cut and dried template that may or may not even be relevant to them.
Then, to make sure all your emails end up in their respective inboxes, take the time to go through the necessary list cleaning process or email verification so you know your batch emails are valid.
Taking this extra step for email validation could be the difference between your emails being on point or bouncing.
The more you customize your emails, based on the segments, the better. So, try to experiment with different demographics, purchase history, email text, and more.
Once you find that sweet spot, you'll start to see an increase in your email campaign conversion rates.
Invoicing
Invoicing might seem like a small part of your finances, but they're an essential one. After all, you need them to get paid.
However, as a business owner, you might be juggling a number of hats as is. From project management to social media, it can be easy to let an invoice or an expense report get lost in the shuffle.
Either that, or you might be spending too much time at the end of each month sending out the same invoices to your repeating clients.
Both ways of handling your invoices are particularly inefficient in how you spend your time as a business owner. All of these minor tasks start to add up.
Finances are arguably one of the most important parts of any business. What if you could make it so that all your different invoices get sent out the same at the end of each month to each of your clients?
How to integrate automation
If you're not making more money than you're losing, then you're definitely going to go out of business at some point. Most startups (9 out of 10, usually) already fail. So, if you want to make it far as a business, you need to be on top of your finances.
This means making sure all of your invoices get sent out each month, you're tracking your cash flow and your expenses aren't adding up.
Most accounting software or invoicing machines can do that already. But to take it a step further, look at your invoices and think about how they interact with other parts of your business.
For example, if you're invoicing your clients with InvoiceBerry, you can connect the software to your other tools via Zapier. These integrations make your life easier and can set up "if this, then that" trigger actions. For instance, you can automatically update your team in Slack when a new invoice is created.
This way, you're killing two birds with one stone. You save time by combining two separate tools (and separate actions) in an automated one.
Also, another helpful automation is generating these invoices automatically. While that can be time-consuming if you do it in the old fashioned way, tools like JotForm PDF Editor can be of service.
For instance, if you are running an e-commerce and you got a product order through your website form, using the PDF editor, you can automate the invoice generation process without having to move a single muscle.
Get more value from your customer surveys
You can also use automation to get more value from your customer surveys. If a customer responds to a Net Promoter Score survey with a 9 or a 10, they are considered a promoter, and likely to refer you to their friends and family. In that case, follow up with an email asking for an online review on your most relevant review site.
Related: How feedback forms can help you better understand your customers.
For customers that respond poorly to Net Promoter Score or customer satisfaction surveys, you can automatically refer their email to the customer service team. Then, they can follow up as soon as possible to win over that customer's loyalty.
At the end of the day, automation is all about improving your efficiency. And combining two different tools you use into one automatic action is one of the best ways of doing so.

Uwe Dreissigacker is the founder of online invoicing software InvoiceBerry and also offers free invoice templates to businesses. Small businesses and sole traders can create, send and manage their invoices, quotes and credit notes with the tool. In his free time, Uwe travels the world and enjoys experiencing different cultures.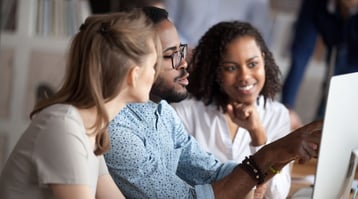 Looking to refine your email outreach and close more deals? Learn how the right email finder tools help you do more in less time....
Read Story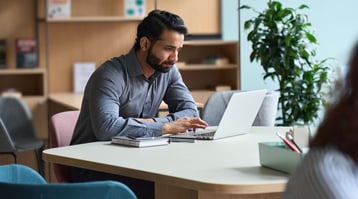 Is The Great Gmail Purge a threat to your email marketing? Not if you prepare ahead of time so you'll avoid Gmail bounces and m...
Read Story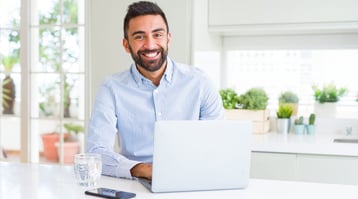 The immediate things people want from an email-finding service are usually self-evident. You're looking for email addresses bec...
Read Story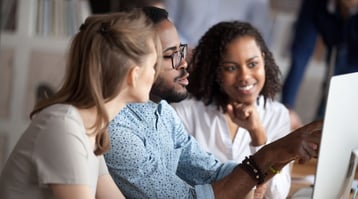 Looking to refine your email outreach and close more deals? Learn how the right email finder tools help you do more in less time....
Read Story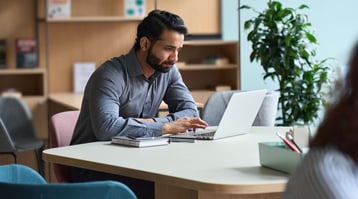 Is The Great Gmail Purge a threat to your email marketing? Not if you prepare ahead of time so you'll avoid Gmail bounces and m...
Read Story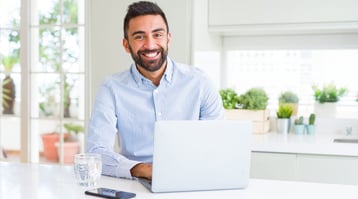 The immediate things people want from an email-finding service are usually self-evident. You're looking for email addresses bec...
Read Story