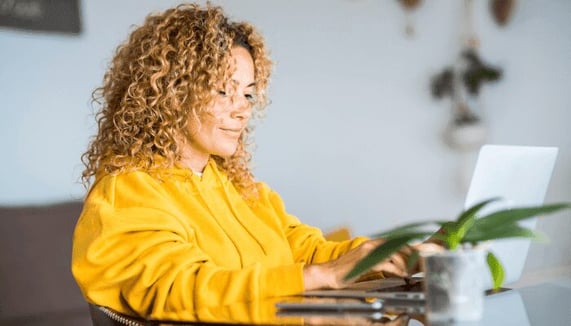 5 Triggered Emails You Can Set Up Today
Triggered emails are easy to set up and have tremendous benefits for your business. Learn how to start creating your own – our guest, Iuliia Nesterenko of eSputnik, will be your guide.
Email marketing is an inevitable part of modern communication with customers. No matter how good your service or products, people won't buy it if they don't know about it. Together with other channels, email marketing tries to bridge this informational gap and present your brand as favorably as possible.
For this purpose, it uses two types of campaigns.
Bulk marketing emails
A bulk email is an email that goes out to your entire contact base. Typically, these are promotional campaigns that aim to promote new arrivals, sales, events, system updates, and so on.
Triggered emails
A triggered email is an email sent in response to any subscriber activity or inactivity on the website. For example, it can be a welcome email sent after the website visitor fills out the subscription form and confirms their email address. Or a reactivation email sent after, let's say, several months pass since their last visit.
The benefits of sending triggered emails
Due to their personalized content, triggered emails are more customer-focused. They react to the customer's behavior and people come to expect them, therefore their chances for success are higher than those of regular promos.
What's more, triggered emails enable you to plan ahead for every stage of a marketing funnel, leading a person from brand awareness to loyalty. Other reasons you need to add triggered emails to your marketing strategy:
Automation saves you time and effort
You create a workflow with corresponding emails, assign it to the necessary trigger, and it will run on its own, sending emails to all contacts who meet the trigger conditions.
For example, you plan to run a webinar and build a workflow with several emails:
first a webinar invitation,
then a reminder,
a registration confirmation,
an info letter, and
finally, an upselling campaign.
You can include all these messages within one workflow, and you don't need to create new workflows or separate segments for each type of reaction.
All people who have registered after the first email will be automatically included in a segment with new registrants and won't receive a reminder. The workflow will immediately send them the follow-up campaigns.
On the other hand, people who ignored the first invitation will get a reminder, and if they ignore it as well, they won't receive any other emails. You don't want to create confusion and annoyance.
The great benefit is that you can automate these conditions and triggers so they don't require any manual management on your side.
You create engagement on each stage of the customer lifecycle
You can create as many triggers as necessary to fulfill your goal. Following up on the webinar example, an invitation is only the beginning of a possible conversation between you and your new clients.
Having properly introduced the event, its speakers, time and location, send a reminder several days before the event so that people are able to plan.
Then, after the webinar, send a thank you email and a feedback or review request to find out what people thought of the speakers and topics, so you can learn what might need improvement.
If you promised a link to the event recording, include it in one of the emails or share it in a separate message. You can also publish a blog article about the webinar, with main takeaways, photos, and speech summaries. Furthermore, you can put together a report with these materials – the participants will be glad to get them.
And of course, people who joined your event and liked it are the first to hear about similar events!
Triggered messages enrich your omnichannel approach
When sending triggered messages, you don't have to limit yourself to emails only. You can send triggered text messages, web push and mobile push notifications – both individually and as a part of your omnichannel workflow.
The more channels you use for customer communication, the greater chances your campaigns have to hit their target. People who haven't subscribed to your emails might prefer other channels and have allowed your web pushes or installed your app.
You can personalize your content
Since a triggered email is a result of the customer's action, its content applies to that particular recipient and action.
For example, the webinar confirmation contains data on the event the person has signed up for. Then, the reactivation email introduces products the person has shown interest in. The abandoned cart email sends a reminder for your person to complete their purchase.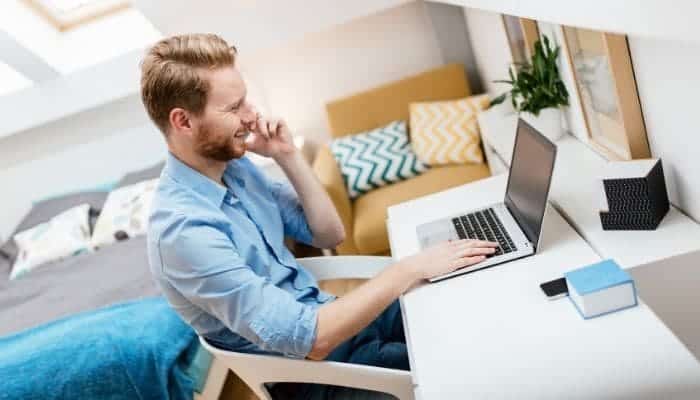 5 triggered emails you should set up
And now let's move from theory to practice, and see what particular triggered emails can benefit your marketing efforts. Of course, your strategy depends on many factors, like business type, offers, audience, sending frequency, but the types of messages below should be part of any marketing plan.
Confirmation email
How it's triggered: A visitor fills in the subscription form on your website or social media.
How to use: According to the GDPR and some other customer privacy policies, double opt-in (double confirmation) is a requirement for email marketing. This means you need to send a confirmation email to the person who has completed your subscription form. They must click a link or button confirming they really want to hear from you.
You can send one confirmation email or a series consisting of two or three to make sure it doesn't get lost on the way. Such emails typically contain a few words (such as "thanks for signing up") and a confirmation link.
Welcome email
How it's triggered: A visitor clicks the confirmation link, validating their email address.
How to use: A welcome email is an essential part of your email marketing program. It's the first email your new subscriber receives from you, so it should make the best first impression. Not all companies send them, and that's a shame. Not welcoming your subscribers is like not saying "hi" to someone who comes to your house.
A welcome email is a perfect way to express thanks for registration, introduce your team members, tell the brand story or to show how to get started with your product. If you offer some incentive for subscribing (promo code, percentage off first order, free shipping, etc.), add it to your welcome email.
This email is also a great opportunity to ask your subscribers about their preferences. The bigger product range you offer, the more detailed the email should be so that you can send relevant offers applicable to the subscriber's interests. And for B2B companies, a welcome email can be a part of the onboarding series, explaining how to use your platform.
Abandoned browse email
How it's triggered: A visitor views several items on your website, but leaves without adding them to the cart.
How to use: An abandoned browse is a must email tool for eCommerce brands. It typically features the items the subscriber intentionally browsed for on the website or clicked in emails. Apart from enumerating those products, marketers often include product recommendations based on those views. Such recommendations help drive people back to you and find a piece they might have missed.
Abandoned cart email
How it's triggered: A visitor adds items to their cart, but leaves the website without completing the order.
How to use: People abandon their carts for several reasons: they find a better offer elsewhere or sometimes they can't enter their financial information. They may abandon the cart because they can't take advantage of the promo code or a sales discount. Or they may have trouble accessing the payment page on their mobiles. Finally, they may simply get distracted and postpone their checkout.
If you suspect any technical issues on your platform, consider fixing them right away. As for people getting distracted or not being sure about ordering your product, an abandoned cart email can work wonders.
Send a friendly reminder about the items they left in the cart, and also add several recommendations. If the items you added belong to a limited collection, don't forget to include the expiration date and mention that the offer may soon no longer be available.
Birthday email
How it's triggered: Your subscriber has a birthday.
How to use: A birthday email has no strict composition rules. You may send a text-only message on behalf of your brand, an email with personal wishes from several team members, an email with a video, dynamic banners, or gamified content. A gift is welcome as well, such as a percentage off the next order.
Birthday emails aren't promotional in nature. Rather than trying to sell something, they should build loyalty. However, it wouldn't hurt to recommend something they may appreciate: products you think they may appreciate based on past shopping behavior, bestsellers, or staff picks. Also, send these emails several days before your subscriber's birthday so that they have time to think about your offer.
The above examples of triggered emails are not definitive. Reactivation, onboarding, post-purchase review, order confirmation, and upselling are other great use cases for triggered emails. Think about which ones would benefit your customers now, then build the corresponding workflows.
Once you have a solid workflow, you'll see how smoothly triggered emails lead the customer down the lifecycle funnel. You can turn new prospects into loyal customers and generate profit and growth.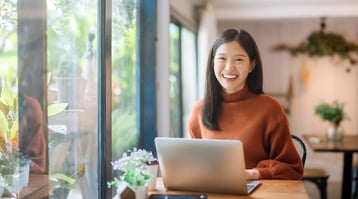 Should you use GIFs in emails? It depends on your brand and what you want to communicate. Marketing strategist Lesley Vos has all...
Read Story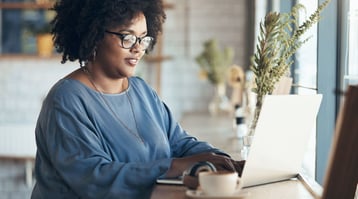 Struggling to grow your email list? Many marketers and business owners are. Worry not – these newsletter signup form examples a...
Read Story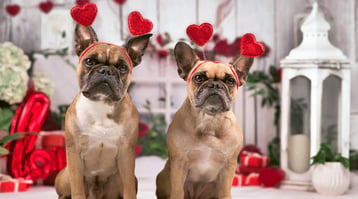 Valentine's day is just around the corner and you are finalizing the last details of your email campaign? Jeremy Moser of PR &a...
Read Story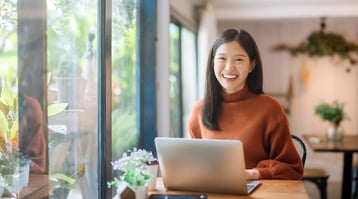 Should you use GIFs in emails? It depends on your brand and what you want to communicate. Marketing strategist Lesley Vos has all...
Read Story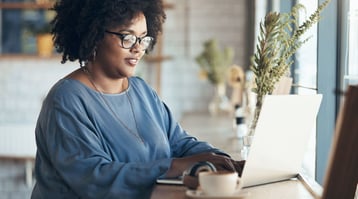 Struggling to grow your email list? Many marketers and business owners are. Worry not – these newsletter signup form examples a...
Read Story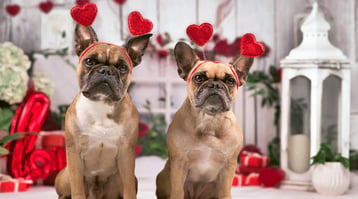 Valentine's day is just around the corner and you are finalizing the last details of your email campaign? Jeremy Moser of PR &a...
Read Story