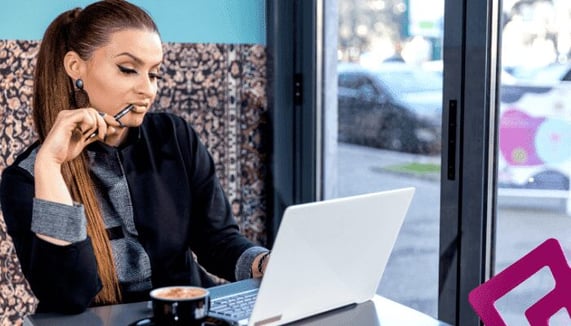 Raluca Popa, on Working at ZeroBounce and Reducing Email Bounces
If there's one trait all ZeroBounce #emailgeeks share, it's passion. Our Customer Support Specialist Raluca Popa is no exception.
In this interview, we talked about:
her job at ZeroBounce,
figuring out a lifestyle that works for her while working from home,
the most common email marketing challenges, and
why playing video games helps her relax after a shift.
Plus, tips to reduce email bounces
What's more, Raluca gives you some of her tips to reduce email bounces and improve deliverability – and shares pictures of her two gorgeous dogs, Bro and Zoraia.
Let's get into the interview!
What does a typical day look like for you at ZeroBounce?
I'll start by saying that I don't know what a typical day is. Never did! My life is a beautiful mess and organized chaos.
Support at Zero Bounce, as you know, is 24/7. That means I work on four different shifts. It's 'morning' when my alarm clock says it's morning, not when the sun is rising.
As soon as I wake up, I let my dogs out and feed them. They're very well trained.
Sometimes, after a night shift, I'll sleep until 4 pm. They quietly wait next to my bed for me to wake up. Their patience has limitations, though. I wake up – they go out. No excuses, no exceptions.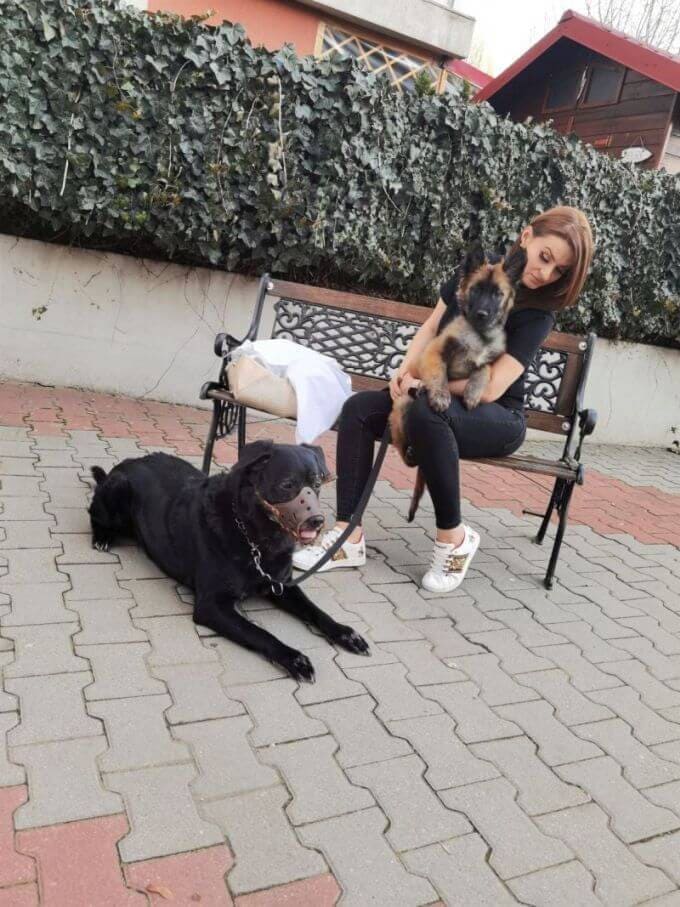 I wish I could tell you how organized I am and how much I prioritize my workload. I am not.
To some it may seem hectic, but for me it works. I do what I feel and naturally manage a steady and productive workflow. That's one of the reasons I love this job. It gives me freedom of choice.
Every day is different.
Some days start blissfully with reading my emails and drinking coffee in my favorite coffee shop. Other days are more hectic and I jump right into work. Who knows?!
From your own experience talking to our customers, what are they struggling with the most when it comes to email marketing?
Most new customers come in after they get a high bounce rate and are looking for ways to fix it. Many don't have a lot of experience with email marketing. But when you get a lot of bounces, you know you have to do something about it, so they come to us for help.
Usually, we spend more time talking to new customers and giving them all the information they need.
We encourage them to try our Freemium plan before making a purchase. We value our customers, believe in our product and know that its quality reflects our hard work. As someone important to my development at ZeroBounce once said to me, "We want happy customers, not more money."
That's why we're always honest and very transparent in our chats.
First, we make sure clients know important things – like our 98% accuracy and our money-back guarantee.
Also, we make it clear that there will never be additional or hidden charges.
Finally, they have to know their data is safe while we clean it, so we make sure to tell them that:
What are the email deliverability tips you find yourself sharing the most?
We all know that email is one of the most popular and effective tools for digital marketers, but reaching your target may be tricky.
Unfortunately, there are many different factors that will cause emails to bounce – unrelated to whether the email address is valid or not.
For instance, the content you send can be flagged as spam, or your IP can be blocked. But maintaining a clean database is imperative.
Email addresses are constantly changing. Even clean lists can go out of date quickly. About a quarter of your email list will decay in a year, but that number could be closer to 50% for B2B marketers.
We highly discourage the use of purchased lists, as they're notorious for being littered with typos, spam traps and invalid emails. All of these can lead to substantial problems down the road.
A good practice is to implement our API for real time validation on registration and signup forms.
Also, warm up your IP slowly and also use our deliverability tools. For example, the inbox tester will allow you to send an email to over 20 different mailbox providers around the world. Then, you can quickly check to see the placement of that email – before you send it to your list.

It's a great tool, and everyone who has a ZeroBounce account gets a free test.
Any other tips and tricks you'd like to share?
Every customer is different and responds to distinctive approaches. And every problem requires a certain plan of action.
So, stop by! 🙂 Let's chat. We're on 24/7. Me or one of my colleagues would be more than happy to help find the best solution for you.
What are the top 3 ZeroBounce features you love the most/find the most useful?
#1 I have to mention this first: The 24/7 customer support! ?
I'm so proud of the effort our team puts in. When we say "anytime," we mean it. There's literally no wait time to be assigned to a Customer Support member. When you do have an issue, there is an extensive team in Europe and the U.S. working around the clock to fix it ASAP.
We value our customers' time and we don't just meet expectations; we exceed them.
#2 The A.I scoring and catch-all validator
As we know, catch-all email addresses are impossible to validate accurately without sending an email and waiting for a bounce. Some email validation services mark these emails as "risky," so many marketers are confused about what to do next.
The ZeroBounce catch-all validator rates the potential validity of those email addresses by giving you a score from zero to 10. Of course, the higher the score, the higher the chances for that email to be valid and in use.
We see lists that have up to 75% catch all emails.
It's a different approach that we built, so our customers can try to save some of their catch-all's and have more confidence in sending emails to them.
#3 The deliverability tools
We were talking earlier about deliverability. There are so many variables to a successful campaign, but having these kinds of tools available can make a massive difference.

Effective email marketing campaigns need to be in the inbox to get people's attention. A peek into the performance of your future campaign can be a big help.
With ZeroBounce, you can:
check the configuration of your email server and see if it's set up correctly,
find out where your emails are going (inbox, spam, or nowhere) before you send them out,
and see if you're on any blacklists – we verify your status against more than 200 blacklists and guide you on how to get delisted.
Having all of these features available to you on the same platform definitely makes things easier.
What's the best thing about working at ZeroBounce?
I never had a 9 to 5, Monday to Friday job in my life and I wouldn't know how to handle one.
At ZeroBounce, I have a great degree of control and freedom. There's also a genuine spirit of cooperation and shared goals unlike anything I've seen anywhere else – and it all revolves around helping our customers.
ZeroBounce allows me to have a voice and a sense of security while encouraging my self-development.
What's the first thing you do once you finish a shift?
Wouldn't it be cool if I could say… "I go for a jog" or "I meditate the 7 mantras to release my mind and get a better sense of self"? Yeah, that would be great!
The truth is I either sleep, watch Netflix, or play video games.

I love hopping on that artificial universe, my very own imaginary world, where you can pretend to be whoever you want and escape reality for a bit. Also, you can learn some good things. Video games can teach you valuable skills like strategizing, leadership, critical thinking and problem solving.
As Roald Dahl once said: "A little magic can take you a long way."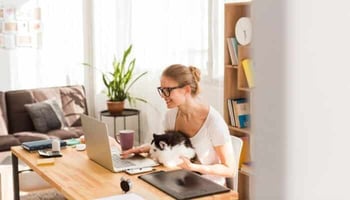 Are you reading this in your pajamas? You're not alone. Seven months into the pandemic, 42% of Americans are working from ho...
Read Story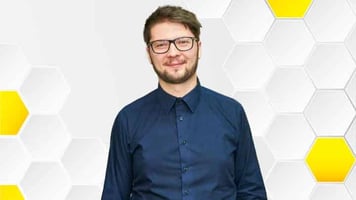 What does a typical day look like at ZeroBounce? Is it challenging to work in Customer Support? Also, what are some of the most c...
Read Story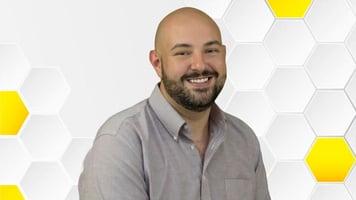 Are you still on the fence about starting an email newsletter? See what Brian Minick of ZeroBounce has to say – it may be just ...
Read Story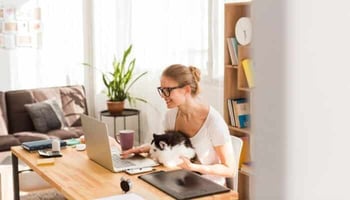 Are you reading this in your pajamas? You're not alone. Seven months into the pandemic, 42% of Americans are working from ho...
Read Story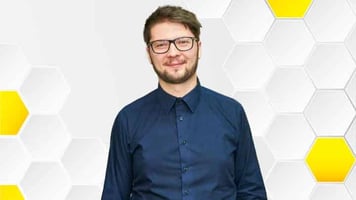 What does a typical day look like at ZeroBounce? Is it challenging to work in Customer Support? Also, what are some of the most c...
Read Story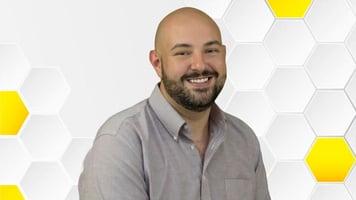 Are you still on the fence about starting an email newsletter? See what Brian Minick of ZeroBounce has to say – it may be just ...
Read Story