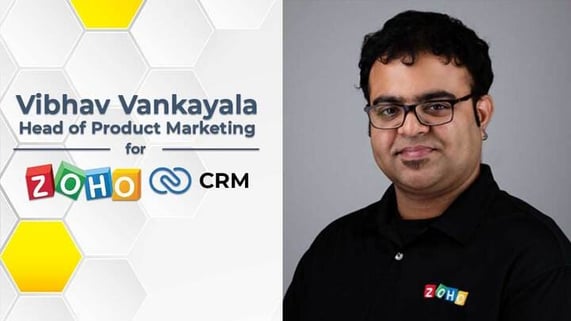 Vibhav Vankayala, Zoho CRM: "Always Stand in Your Customer's Shoes"
Email marketing is the name of the game on the ZeroBounce blog – and we're always excited when we meet with like-minded people. Our guest in this installment is Vibhav Vankayala, Head of Product Marketing at Zoho CRM.
Vibhav is a man who clearly understands the power and not yet tapped potential of email. We talked about how it can help us create better customer experiences and he told us about SalesInbox, the email client Zoho built for salespeople.
In this conversation, Vibhav also shared:
what a typical workday looks like for him,
the most important marketing changes Zoho has made this year, and
his advice for marketers struggling with their strategy during the pandemic.
We are delighted to have Vibhav Vankayala on the blog and invite you to enjoy the interview!
Vibhav, what do you do on a typical day as the Head of Product Marketing at Zoho CRM?
My typical day consists of an overview of our business performance and metrics across various categories, followed by calls with team members to discuss the projects they're working on.
We do have some team meetings once in a while, but I usually try to ensure people have enough time to think, instead of spending it all in meetings.
I feel that is especially true in remote work, where employees in general are spending more time in online meetings and webinars. It is important to free up sufficient time to think deeply and come up with better ideas.
I also spend some time looking at news about our competitors and how the CRM landscape is evolving.
What are some of the most useful and exciting Zoho CRM features – the ones you never get tired of talking about?
50% faster implementation
Most large-scale CRM implementations go on for several years. We're happy to report that our implementation timelines are shorter by up to 50%, and we have proven it in the past. This saves significant cost and time for the customer.
Contextually Omnichannel
Customers are spoilt for choice today. They can choose to reach you through any channel at any point in their lifecycle. Zoho CRM is not only equipped to handle such interactions, but also to enrich them with the right customer context, so conversations can develop into business relationships.
Journey Orchestration
Every customer is unique, and expects experiences and interactions that are unique, too. One of our newest features, called CommandCenter, is a journey orchestration engine which helps companies deliver highly personalized customer experiences at scale.
Flexible Contracts
We don't twist the arm of our customers to stick with us if they want to leave. Any good business works on trust, and if a customer wishes to leave, they can do so – with the remainder of their license fee refunded back to them. This is unlike most CRM vendors, and we're proud to offer a transparent, straightforward pricing model like this.
What role do you think email is playing in providing seamless customer experiences?
Despite numerous new channels and technologies, email continues to be the preferred and most important means of business communication. If something is strictly official, then it has to be in an email. Period.
Given this scenario, it is essential to rethink and reinvent email if you are to offer unforgettable customer experiences within the realm of business communication. Unfortunately, not many companies are investing in email today. Thankfully, there are a few sensible ones, like ZeroBounce.
Related: Mailbird CEO Andrea Loubier talks email marketing with ZeroBounce
Thank you, Vibhav! How does email verification make a difference within a CRM and in business email communication as a whole?
Email still holds the top spot as a channel for important communication, with mailbox notifications immediately catching our eye. Unfortunately, promotions and fraudulent content slip through the cracks and occupy the spotlight.
The ZeroBounce integration with Zoho CRM protects your inboxes from bounces, complaints, and spam caused by these invalid or deceptive email addresses. This ensures increased email reputation, deliverability, and more opens and conversions.
You can also erase massive outdated email lists with just a click. Emails from prospects carry valuable information related to their addresses, orders, or preferences. You can rest assured that this information is authentic and error-free since Zoho CRM scans and stores it within your Leads and Deals modules.
We all know how challenging it can be for salespeople to stay on top of their inboxes and offer prospects and customers the support they need. Zoho created a better way to handle sales emails – SalesInbox. Tell us about it!
Salespeople are a busy group. They're constantly juggling so many activities and conversations. Now throw in the complexity of channels and customers at various stages of the lifecycle and it is very challenging for an individual salesperson to stay on top of so many customer conversations.
Imagine an email inbox where emails from leads are separated from emails from existing customers.
Imagine if the sender's deal value was marked next to their email? So you can prioritize and focus on the larger customers first.
Imagine if a simple drag-n-drop across those columns could change that deal's stage in its pipeline inside CRM.
All of these, and more, are not possibly in your everyday CRM or email. But then, once the power of these two together is experienced firsthand, it becomes very hard to run your sales team otherwise.
Related: Let's Talk about Email with InvoiceBerry CEO Uwe Dreissigacker
What advice would you give marketers who are struggling to determine and convey their messages right now?
Have empathy
I know this might sound clichéd, but I don't come across many marketers who follow it.
Always stand in your customer's shoes. Look at your next marketing campaign through their eyes.
Visualize it, and really feel like you are that person and observe your reactions. Factor in all those observations into your marketing messaging.
When you're empathetic, you cut out the noise automatically.
Solve a genuine need
Like Seth Godin says, "All marketers are liars and storytellers." That doesn't mean you need to weave up a fictitious story which doesn't have anything to do with reality.
Every product in the market solves a certain need – physical or emotional. Otherwise, that product just wouldn't exist. Understand that need, and then your stories will be real, they'll be relatable; that is when you will captivate your audience.
What were the biggest changes you've made to your marketing strategy at Zoho CRM this year?
No Google AdWords
As a SaaS marketer, I can understand that this can come as a shocker. But excessive reliance on one specific lead generation source is bad for both marketing and the business as a whole. Especially during these times when we need to scout for cost effective ways of marketing which can be sustainable in the long run. At the current inflated CPCs, it just doesn't make much sense anymore.
More education
We are focusing more on educating our prospects and customers instead of going with promotional marketing campaigns. This is the time to focus on what would really help customers as opposed to an outright focus on driving your sales.
Pay later
We launched a program which helps our customers continue using our services without having to pay immediately. Initiatives like this go a long way in building goodwill with your customers and prospects, and will reinforce the trust in your brand.
Remote Sales Office
As more and more teams around the world started working remotely back in March and April, we launched an add-on called Remote Sales Office and offered it to all our customers free of cost for the rest of this year. Remote sales teams can use this add-on for internal and external collaboration and also for online presentations and meetings.
I know you have a passion for copywriting. Please give us your top 3 tips for writing better emails.
Be crisp and clear
People's mental space is precious. Don't waste it, so communicate what you have to say in as few words as possible.
Be action-oriented
What outcomes or actions do you expect as a result of that email? Ask yourself that question before drafting the email.
Always measure
Unless you measure, you cannot improve. You need to measure the outcome of your copy or email and see if you've been successful at achieving it. Because no matter how good your copy is, if it doesn't help achieve the desired business outcome, then it probably didn't work.
What is the one thing you do every day that helps you be a better marketer?
Truly empathizing with customers. I feel this is more of a continuously incremental activity than an everyday task.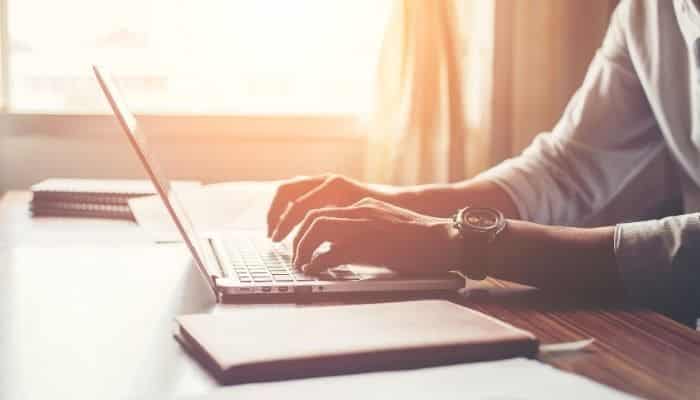 Zoho CRM and ZeroBounce work hand in hand
Working with the Zoho team is a pleasure – and we tell you that from personal experience. ZeroBounce integrates with Zoho CRM, so that has given us the opportunity to interact on various occasions.
Every single person we came in contact with has confirmed the team's genuine desire to offer unsurpassed customer experience. If you're looking for a stellar CRM that also employs some of the nicest people in the industry – Zoho is your answer.
Zoho CRM began in 2005 and now helps over 150,000 customers in 180 countries foster stronger customer relationships.
The winner of PCMag's business and Editor's Choice Awards for two years in a row, Zoho CRM is the SaaS vendor with the highest NPS (Net Promoter Score), which is an indication of how likely a user or critic is to recommend it.
Are you using SalesInbox?
If you're a salesperson, you need an email client that caters to your work.
SalesInbox by Zoho CRM is the first and only email client built exclusively for salespeople. It combines the best of email and CRM and brings customer context into everyday emails.
Zoho CRM's SalesInbox helps you stay on top of things. If you are using email for any kind of sales, you can organize, prioritize and respond to emails easier using SalesInbox.
You can see the benefits for yourself by starting a free trial.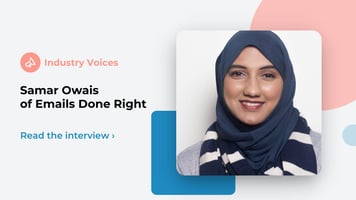 Email strategist and copywriter Samar Owais talks to ZeroBounce about building better email marketing programs and simplifying ou...
Read Story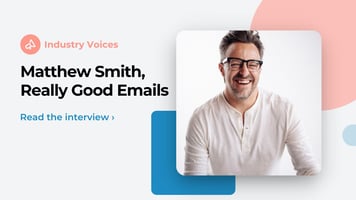 Matthew Smith, the co-founder and CEO of Really Good Emails, knows what it takes to send emails that resonate, connect and, event...
Read Story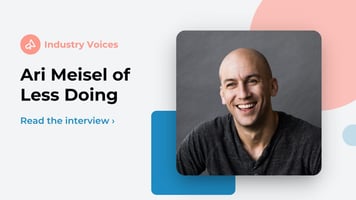 Entrepreneur and keynote speaker Ari Meisel talks to ZeroBounce about email productivity and reinterprets the notion of Inbox Zer...
Read Story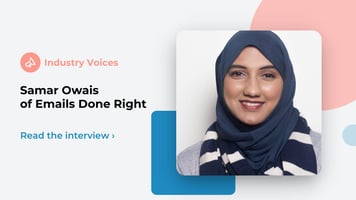 Email strategist and copywriter Samar Owais talks to ZeroBounce about building better email marketing programs and simplifying ou...
Read Story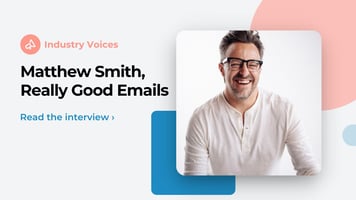 Matthew Smith, the co-founder and CEO of Really Good Emails, knows what it takes to send emails that resonate, connect and, event...
Read Story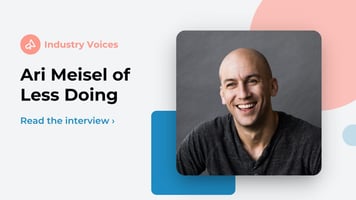 Entrepreneur and keynote speaker Ari Meisel talks to ZeroBounce about email productivity and reinterprets the notion of Inbox Zer...
Read Story