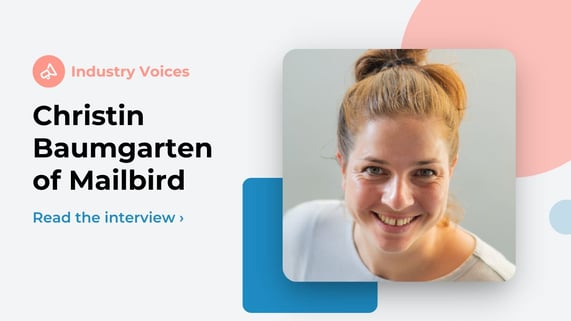 Christin Baumgarten, Mailbird: On Life in Bali as A Tech Manager, Remote Work, and High-Yield Email Tactics
Mailbird's Operations Manager Christin Baumgarten talks to ZeroBounce about her life in tech living in Bali, the benefits of remote work, and what productivity looks like to her. Plus, she shares three simple email tactics we can all apply today for better results.
As an Operations Manager at a popular tech company working from Bali, Christin Baumgarten is living the life. A Berlin, Germany transplant, she joined Mailbird in 2014 as a Marketing intern and helped turn the company into one of the most widely-used email clients out there.
Life in Bali, productivity tips and email tactics
In this #ZeroBounceInterview, Baumgarten talks about the most efficient PR and marketing tactics she used to get media exposure for Mailbird. Also, she goes into:
the benefits – and challenges – of remote work
the biggest email mistakes she sees
and the best way to grow your email list.
Let's begin!
Christin, you work for a global tech company and live in Bali. Sounds like a dream for digital nomad wannabes. What has brought you to this point you are in your life?
It was mix of luck and destiny that brought me here.
After working for five years as the Head of Promotion and Events in an Advertising Agency in Berlin, I wanted to live and work abroad again.
I got a very exciting offer to do a Traineeship in an Advertising agency in New York City. A huge dream for me, after I had spent a summer in that city during my studies in Ireland.
However, for (still) unknown reasons, the US immigration denied me the visa. With everything prepared to leave for a year and a half, I had to look for a plan B. Plan B turned into Plan Bali.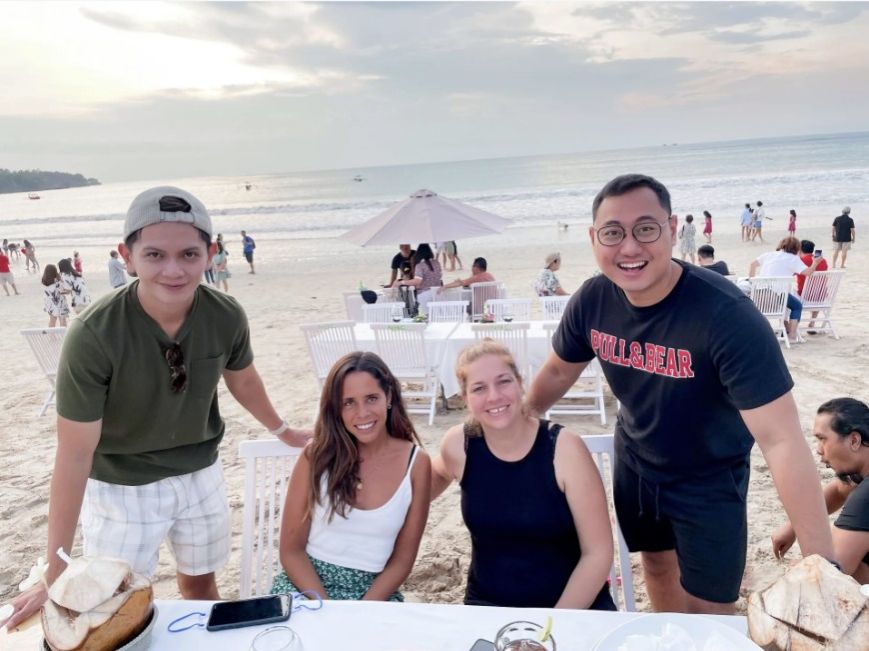 I did an internship and was then hired full-time at Mailbird. From there everything fell into place. I got the work permit and with that the stay permit for Bali. I met my now husband and we had our first daughter in 2020.
As I gained more experience as the Marketing Manager, I realized that my true passion was in Operations. This led me to transition into my current role.

I'm so happy to be a part of the Mailbird team. We've been working remotely from the beginning and have grown the company from all corners of the world. I am very proud and excited to help drive the company's growth as we work towards our mission of creating the best email client for Windows and soon Mac!

Outside of work, I enjoy spending time with my family and exploring the various, beautiful islands of Indonesia.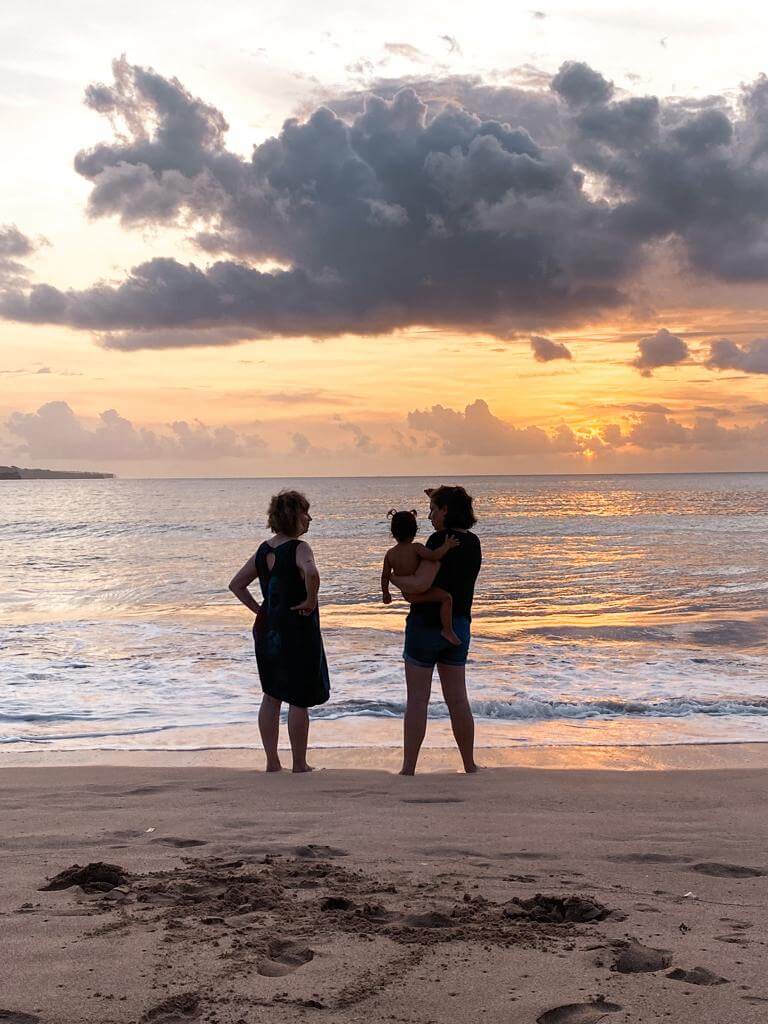 How is your life in Bali different from your life in Germany?
My life in Bali is completely different from my life in Germany. In Germany, I had to go into the office. Every day, five days a week. Remote work was not an option, and up until I joined Mailbird, I hadn't even heard of it.
Mailbird is a remote-first company. That means Mailbird was founded with the intention of working and hiring team members remotely, as opposed to a remote-forced company. Everything in Mailbird is optimized to accommodate remote work.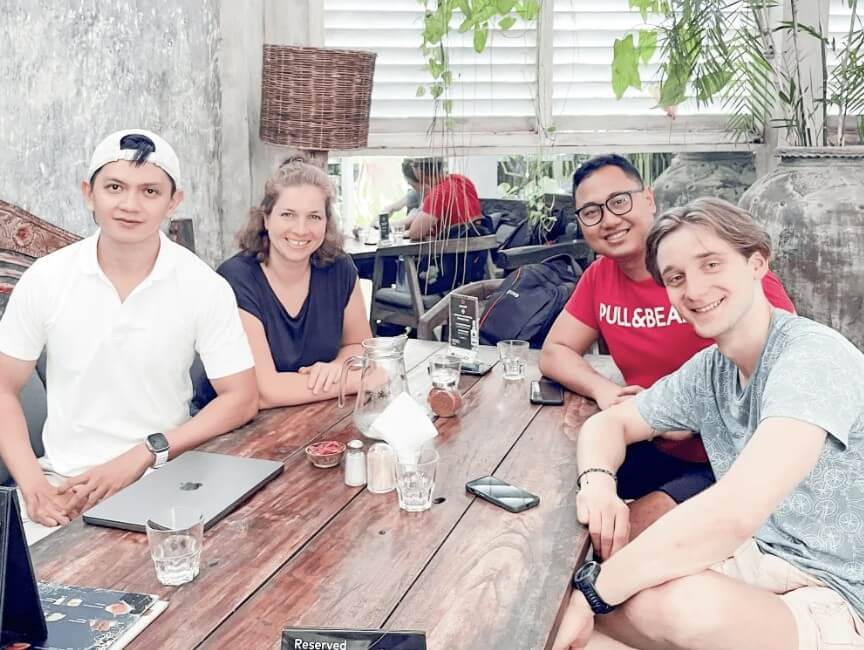 I remember times when I had to explain to people that we can indeed work without an office. Especially investors and journalists/bloggers who were very skeptical about our setup until BBC covered Mailbird in the "Silicon Bali" article.
Now, people seem skeptical if there is no option at all to work at least some days remotely. Funny, and I'm happy perceptions changed.
The remote set-up also has a very strong impact on my personal life. I have so much more time for personal things. I get to work when it suits my schedule and my "productivity time." This allows me to spend the afternoon with my family and do more work in the evening.
Or, I can visit my family and friends in Germany and am not limited in time, because I can work from there.
Related: Copywriter Yuval Ackerman shares her productivity tips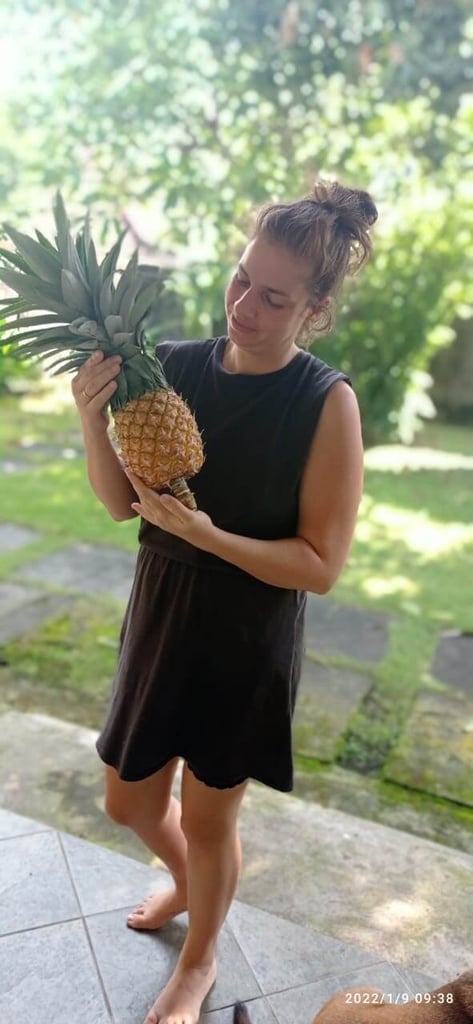 You joined Mailbird as a Marketing Manager. What were some of the best PR tactics you used to get media exposure for the company?
That is a difficult and good question. To be perfectly honest, we still haven't found THE one, most successful tactic to get media exposure.
Three tactics that have worked for us that aren't new but that I would still recommend:
When we launched Mailbird, Google had just acquired Sparrow. Sparrow was an email client for MacOS. Because that was in the news, we were able to land a lot of coverage by leveraging the angle "Mailbird – The Sparrow for Windows."
Depending on your target audience, you might find that there are still PR channels you haven't fully tested yet. Give them a try (again); you might be surprised.
You need to know exactly how your product/service differs from the competition. How do they address the pain points your target audience has? Create engaging, informative, and shareable content for your blog or even as angles you can pitch to external writers to be covered.
Always remember, PR is a full-time job. This needs to be considered when evaluating PR metrics and setting goals.
Related: How to use email to boost your PR results
What does a typical day look like for you as Operations Manager? What excites you?
I think there is no such thing as a typical day.
Generally, I start my day by checking Slack messages, emails, and notifications in our task management tool. That gives me a soft start of the day and an update of what happened at the end of the previous day, as that may change what I'd planned. Also, it helps me get an overview of the status of some of the running projects.
After that, I usually get complex and high-focus work done. This is the part of the day that excites me the most as I feel most productive and can get a lot of impactful work done on running and future projects. This time is also a very rare "distraction-free" time window.
I'm based in Indonesia, and the majority of our team is in Europe. That means my mornings are relatively quiet, as the notifications and messages only start to come in when the European team wakes up during my early afternoons.
Some time slots are allocated to meetings, of course. For example, I have weekly team meetings, as well as monthly operations-focused meetings. I introduced the latter last year. During these, the different team leads, and I try to identify and solve possible bottlenecks within their teams and/or projects.
What's the biggest challenge you have?
The main challenge I face is having everything at hand when I need to finish my work. I think this is a widespread challenge for remote teams because you can't just walk to your colleague and ask for what you need to complete your work. It sounds like a bigger issue than it is, though. But, with proper planning and communication, it's easily resolved.
Our Mailbird integration was one of the earliest ones we developed. What is the most significant benefit of using ZeroBounce in Mailbird?
Mailbird is not an email marketing tool, but that doesn't mean it's not being used for (cold) email outreach and other PR purposes.
The ZeroBounce integration in Mailbird has greatly supported our users' and my PR and other email outreach efforts. With the integration, they can validate any email address in Mailbird before the email is sent. This saves much time as you don't need to leave the app. It also significantly decreases bounce rates and increases response rates.
Combined with the Mailbird email tracking feature, ZeroBounce and Mailbird are a very powerful combo.
What are the biggest mistakes you see businesses making with email marketing?
The biggest mistake is to send an email that doesn't add true value to the reader. However, I think this mistake originates from not having a holistic strategy in place for your email marketing.
Every email needs to have a goal. Every email needs to have a clear and valuable purpose in the overall buyers' journey. Every so often, you should take a step back and look at your strategy, get a bird's eye view, and evaluate every step you are sending your customers through.
Does it align with your overall marketing strategy and mission? Does it still make sense? Is it up-to-date? What do the metrics say?
It takes time, but it will pay off.
Please give us three email tactics anyone can implement today to improve results.
So obvious and yet so often forgotten. Most people will read your email on their phone, so make sure to test if your email is optimized for mobile.
Collect and use the data from your email platform and other sources to segment your email list. Then personalize your messages based on your subscribers' behavior. For example, you could send emails to people who have left items in their shopping cart or different re-engagement emails to people that haven't opened/responded to your emails.
Will the email add value to the reader? Yes? Great! Send it out. No? Then optimize the content until the email is worth opening.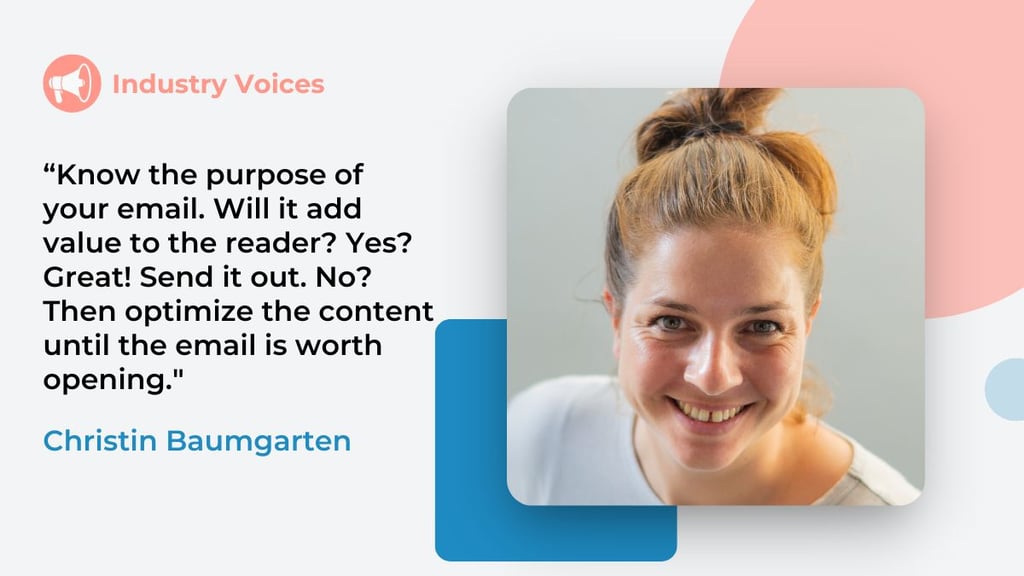 Rapid-fire questions with Christin Baumgarten
Inbox zero or inbox… infinity?
A mix of both! Before a vacation or long weekend, I go for inbox zero. Otherwise, my inbox zero is at around five emails.
The best way to grow your email list:
Well-written, informative content that people want to read and subscribe to.
One word email marketers should use more in their emails:
Mailbird. ?
One word you're tired of seeing online:
"Become." Maybe I've subscribed to the wrong newsletters, but many suggest what I should "become."
A brand email you always open:
After ZeroBounce? BackScoop.
Your favorite place to work:
My desk at home. It may be very boring, but I know I can get work done there.
Have you tried ZeroBounce in Mailbird?
Do you enjoy using Mailbird to manage your inboxes and save time? You'll like it even more if you add ZeroBounce to the mix! It takes only minutes to activate it and helps you ensure there's a real person behind every email address.
Here's how to start using ZeroBounce in Mailbird:
Related: ZeroBounce talks to former Mailbird CEO Andrea Loubier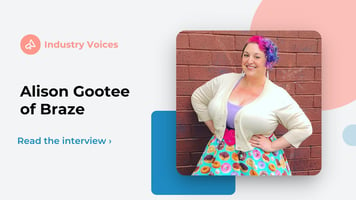 Alison Gootee of Braze talks to ZeroBounce about the Great Gmail Purge, delivery versus email deliverability and winn...
Read Story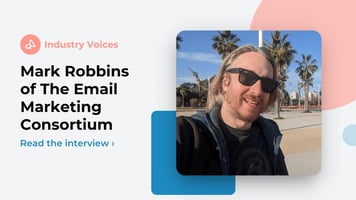 Mark Robbins of the Email Markup Consortium and Parcel talks to ZeroBounce about email accessibility – and how to make your ema...
Read Story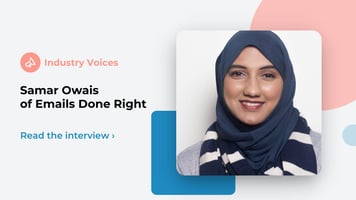 Email strategist and copywriter Samar Owais talks to ZeroBounce about building better email marketing programs and simplifying ou...
Read Story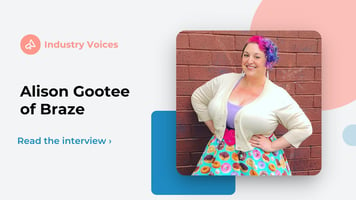 Alison Gootee of Braze talks to ZeroBounce about the Great Gmail Purge, delivery versus email deliverability and winn...
Read Story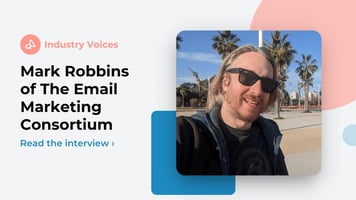 Mark Robbins of the Email Markup Consortium and Parcel talks to ZeroBounce about email accessibility – and how to make your ema...
Read Story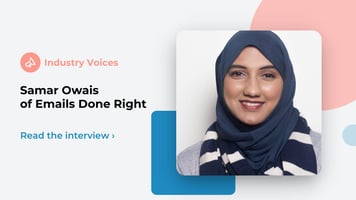 Email strategist and copywriter Samar Owais talks to ZeroBounce about building better email marketing programs and simplifying ou...
Read Story