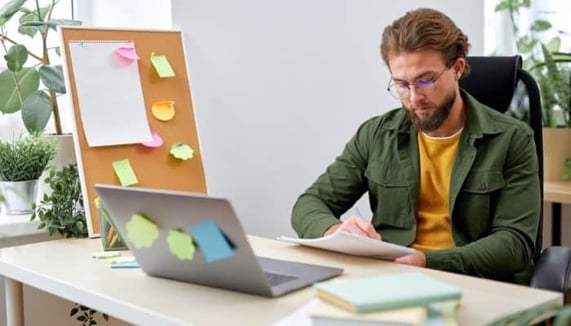 8 Ways to Maximize Your Workday with Asynchronous Communication
Why the hype around asynchronous communication? Patty Yan of RingCentral explains why it's more effective and shows you how you, too, can use it within your business.
Work patterns have moved away from the typical nine-to-five at the office. Instead, they've been replaced with hybrid working and flexible hours that fit around employees' lives.
As we adapt to this, certain challenges face our workforces. One of these is managing effective communications. This can lead to long days spent in unproductive online meetings, difficulty in handing over work, and misunderstandings.
Asynchronous communication can resolve these difficulties.
It takes the pressure off employees to be constantly available and allows them the freedom to get on with their work. This can make your business more productive. You reduce repetition of the same information and give employees autonomy over their work hours.
In the age of hybrid working, asynchronous communication is also essential for maximizing productivity and saving time.
What is asynchronous communication?
Most businesses already use asynchronous methods within business communication. This is where staff message without any expectation of an instant response, leaving information for the recipient to get to in their own time.
Asynchronous communication examples include emails, message boards, project management tools, and document sharing portals.
This differs from synchronous communication methods, which require instant responses. These include online calls, video conferencing, and instant messaging. While these can be beneficial in moderation, when overused, they distract employees from their workflow and prevent deep focus on tasks.
On the other hand, asynchronous communication means employees can respond to messages when it fits their schedule and isn't an interruption.
Asynchronous communication examples and best practices: 8 ways to maximize productivity
Prioritizing asynchronous communication can have productivity benefits. This includes:
increased flexibility for your teams
more comprehensive communications that provide all the information at once
and easier management of projects that organically track the steps taken.
All of this helps you make the most of your workdays. Also, it limits the number of planned and spontaneous meetings so you and your team can get on with your work.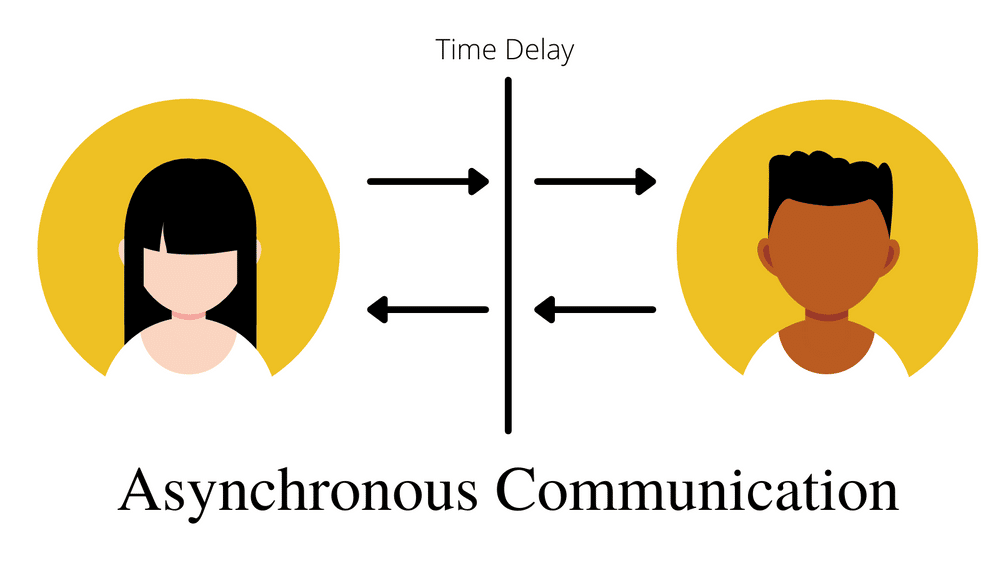 Here are eight asynchronous communication examples to help you maximize your daily output.
#1. Team management tools
Using a team calendar or alternative team management tool (such as employee time tracking) elps employees work around each other's schedules. Encourage staff to block out time in their workday when they're available for instant responses and synchronous communication, creating a slot for office hours.
Outside these hours, your team can get on with their work without worrying they're missing something or anticipating interruptions.
Team management tools can map flexible work schedules. By knowing when they're no longer working, employees won't feel the need to work around the clock or accommodate communications outside of their work hours.
This ensures the rest of the team knows when to expect responses without requiring constant availability. It also helps employees maintain a good work/life balance, thus improving their overall productivity.
#2. Google Docs
Rather than relying on live feedback on documents, you can annotate Google docs to allow collaboration to take place asynchronously.
Whether it's reporting on your stock systems or getting project outlines approval-ready, annotating allows employees to complete the task at a time that fits with their schedule. They can leave notes for you or other team members to respond to later.
This is particularly helpful for businesses that have employees working across different time zones. Arranging synchronous meetings may be tricky, resulting in staff working extra hours to get the feedback they need.
Annotations help projects to keep moving, reducing the amount of time wasted waiting for handover meetings. Instead, teams worldwide can work together on files. Plus, they can adhere to policy and maintain high-quality standards while working to (rather than around) their schedules.
#3. Knowledge bases
Part of reducing the amount of synchronous communication in your business is enabling employees to find answers and information for themselves. These can include resources like action plan templates that offer a blueprint for steps they need to take to achieve desired outcomes.
Creating a knowledge base or centralized information board means all employees can locate an IVR meaning or documents related to a project they're working on. This prevents the information from becoming siloed or restricted to specific members of your team.
Categorize this information by topic or project, helping employees to find everything they need in one place. This makes your knowledge base easier for staff to navigate and less intimidating, meaning they'll be more likely to use it regularly.
Keep the information updated and relevant, linking to other related information pages or documents. This creates a culture of checking your business knowledge base first before disturbing other team members.
#4. Chat threads
One of the fears surrounding asynchronous communication is that it reduces the opportunity to send quick messages for clarification. This could delay projects due to employees waiting for answers that only take a moment.
However, by getting your team into the habit of using chat threads for particular topics, you ensure any information is clearly laid out, leaving nothing for them to guess.
By anticipating every question your team members could have, you make communication far more effective. This stops employees from relying on follow-up messages and clarifications. Instead, they have all the information they need at their fingertips.
Categorizing these chat threads by topic can make navigating them and finding the desired information easier. Thus, you enable staff to find full explanations without having to disturb others.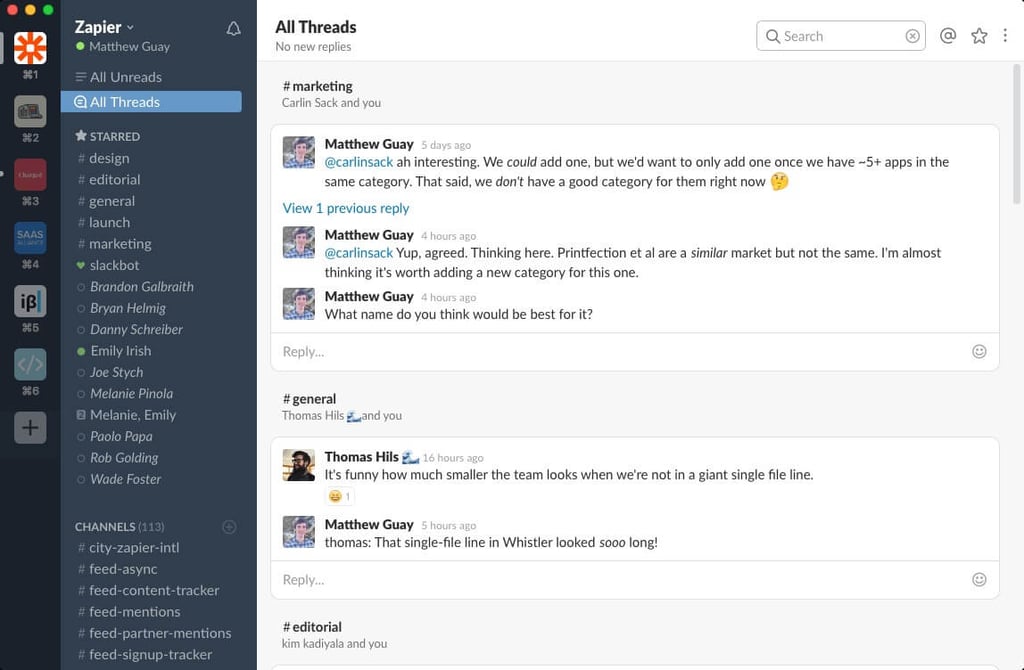 #5. Emails
Although they're a great form of business communication, you need to be wary of emails. Not everyone uses them with the same intent. Some use them for quick confirmation of a decision. Others expect emails to be more informative and have longer response times.
Clarifying what sort of messages emails should convey and the expected response time prevents your team from becoming frustrated and confused. That can lead to repetitive messages and wasted time.
Other channels are better for more time-sensitive responses, whereas emails suit handing over information or setting expectations. Emails should include how the sender wants the recipient to respond (if at all) to save unwanted email chains from distracting everyone.
#6. Cloud file sharing
Different channels of communication lend themselves to various purposes and roles within your business. Where you may already have email, phone, and online meeting platforms to keep in contact with your hybrid teams, make sure you also have channels that can share and store files.
These should be easily accessible and your employees should be confident using them, increasing the availability of your files without having to ask others.
Using cloud file-sharing can mean certain documents or commonly used files are available to your team regardless of their location or device. This means different members of a team can work asynchronously on the same document without having to request a copy.
It also means key business files are available for anyone to look up and get information, reducing the need for synchronous communication. Using a tool such as an online signature generator could help management and team members sign contracts without having to be present.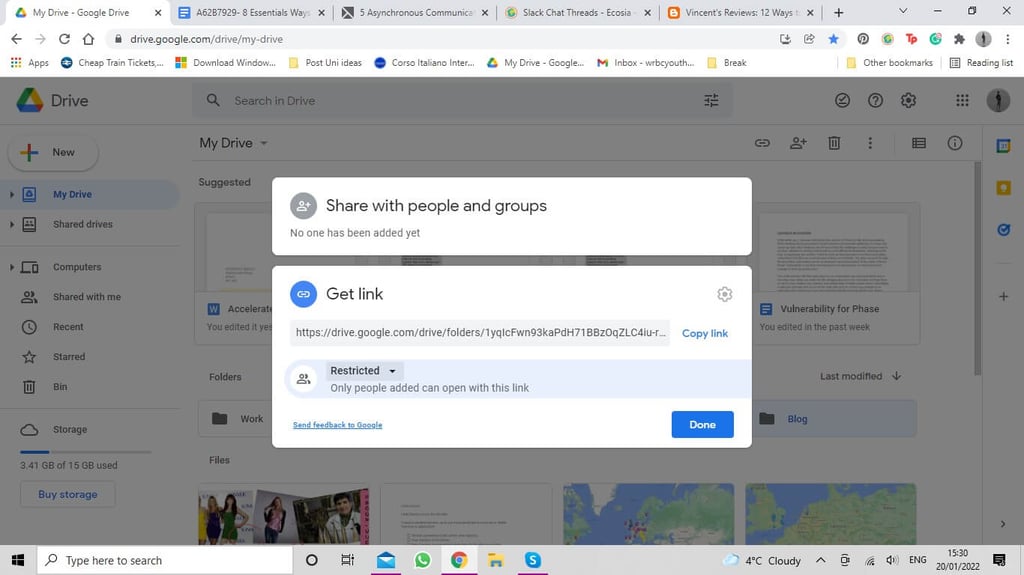 #7. Recorded communications
As much as entirely asynchronous communication might be desirable, there are circumstances where it doesn't fit the bill. Teamwork relies on a level of real-time collaboration, and employee management does require meetings and one-to-ones on occasion.
However, these meetings and calls can be recorded so the information they cover can be accessed again in similar future situations.
This makes the most of synchronous communication where it's necessary while adding to the stored information employees can access. By storing these recordings, you don't need to repeat similar questions or discussions multiple times.
This approach limits the number of spontaneous calls and meetings and helps organize resources for employees to use before having to interrupt colleagues.
#8. Instructional videos
When communicating with other team members, make sure they completely understand your meaning. Avoid assumptions that everyone is on the same page and spell out your intentions. Using instructional videos is a great way to ensure this. You can even show examples of appropriate responses or how to do a task.
So, use clear directions in your instructional videos. Thus, you minimize the need for follow-up explanations and ensure the viewer will do what they're supposed to. This saves time for everyone involved, eliminating the need for a real-time conversation.
Instead, members of a team can engage with the instructional videos when they need them without requiring others in the team to talk them through the task.
Make your communication asynchronous
By adapting your business workflow to be more asynchronous, you can improve employee productivity and better accommodate teamwork across flexible work schedules.
These methods allow effective communication, explain fully any information or expectations, and reduce clarifications needed and the impulse to instant message. This way, your reduces the time employees spend on email management and so on, allowing them to work without interruptions.
Moving to asynchronous communication doesn't happen overnight. It's a change of work culture and means introducing new channels and ways of interacting. Purposely setting out to rely less on instant responses and conversations takes some practice to get used to.
However, these asynchronous ways of communication will benefit your team in the long run. Whether managing a hybrid workforce, working different schedules, or just wanting to communicate more effectively, it's a winning strategy.
Author: Patty Yan is the EMEA Product Marketing Manager for RingCentral Office, the leader in cloud communications solutions and virtual PBX phone system. Patty is passionate about creating value and differentiation, ensuring a better experience for customers and partners. She gained a wealth of international product marketing, product management, GTM, and market development experience across a range of high-tech SaaS. She is not new to UC, starting in Tandberg, then Cisco, driving the launch of video collaboration and services, and Enghouse with global responsibilities for hosted CCaaS.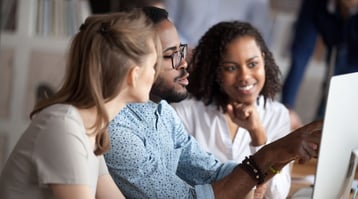 Looking to refine your email outreach and close more deals? Learn how the right email finder tools help you do more in less time....
Read Story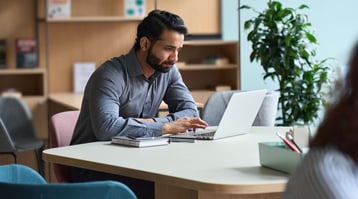 Is The Great Gmail Purge a threat to your email marketing? Not if you prepare ahead of time so you'll avoid Gmail bounces and m...
Read Story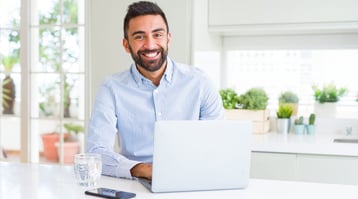 The immediate things people want from an email-finding service are usually self-evident. You're looking for email addresses bec...
Read Story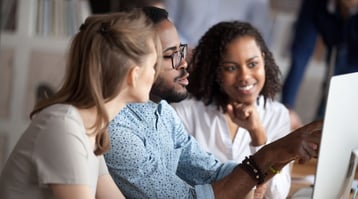 Looking to refine your email outreach and close more deals? Learn how the right email finder tools help you do more in less time....
Read Story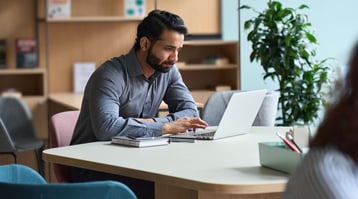 Is The Great Gmail Purge a threat to your email marketing? Not if you prepare ahead of time so you'll avoid Gmail bounces and m...
Read Story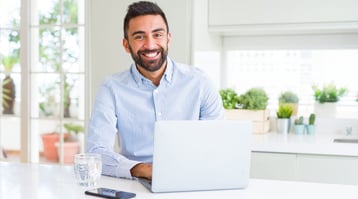 The immediate things people want from an email-finding service are usually self-evident. You're looking for email addresses bec...
Read Story