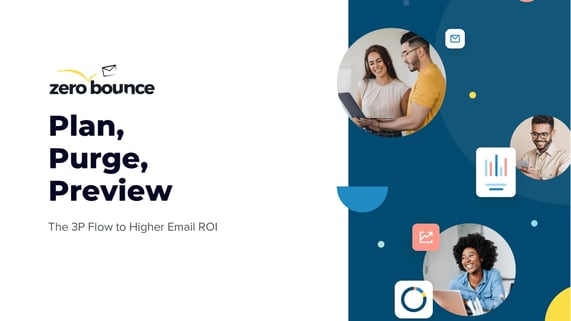 Plan, Purge, Preview: The 3P Flow to Higher Email Marketing ROI – ZeroBounce x Litmus Webinar
Do you want to get more traction with your emails? Everybody with an email list wants to see better results. Learn about the 3P Flow to Higher Email Marketing ROI – a handy way to remember the three critical steps to better email marketing. Plan, Purge and Preview so you can hopefully make that fourth P: Profit.
Email Marketing Manager Tracie Pang from Litmus and ZeroBounce Chief Operations Officer Brian Minick presented a webinar recently that made quite an impression on more than 300 attendees.
It was no accident that we held the webinar at the cusp of the busiest commerce season. If you missed it, no worries – we have the recording below and the most interesting tips Brian and Tracie shared.
Boosting email marketing ROI: Brian Minick on why email is worth it
If you're still on the fence about email marketing, Brian Minick alleviates your doubts.
"The estimated email marketing revenue for 2023 is $11 billion. A lot of the emails that people are sending are transactional and make people make a purchase. So 50% of people buy from marketing emails at least once a month (Litmus data).
We've done some studies as well and found that:
89% of people say that they check their email daily
87% of email marketing leaders say "email is absolutely critical to their success."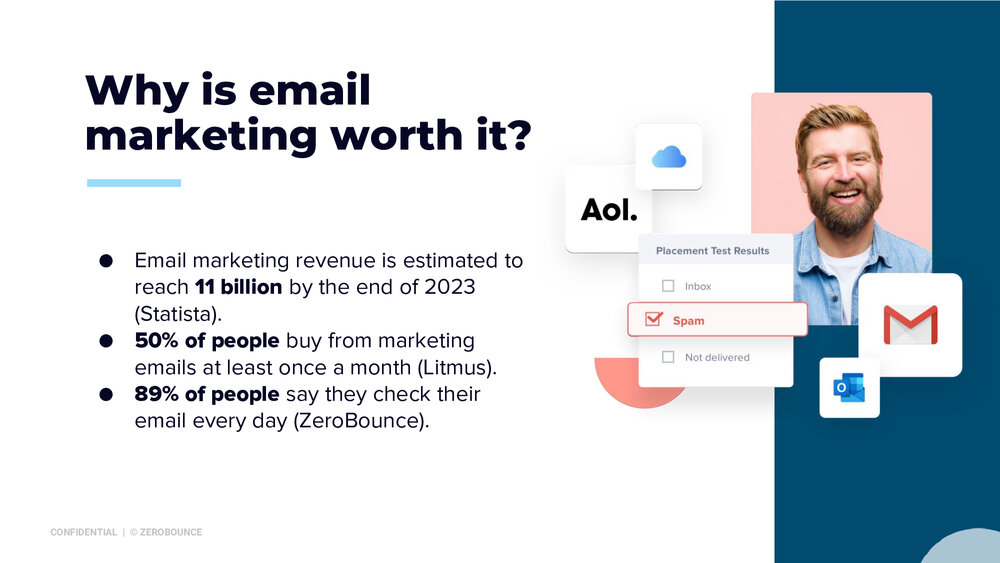 Tracie Pang on why email marketing works
I love email marketing because it creates a special relationship between your brand and your subscribers. When they subscribe to your emails, they want to hear from you. So you want to ensure you're also sending them content or products they want to receive.
Furthermore, the cost of scaling an email program is much less compared to other marketing channels. So it is a pretty easy win to get it up and running and let it grow over time.
Brian Minick on the first P: Plan
Brian Minic's 3P Flow is Plan, Purge and Preview. If you execute these effectively, the result is a higher email marketing ROI. That's the goal and an outcome you can expect.
So, step one is the Plan. Here are five elements to keep in mind when you're planning your campaigns.
Defining your email marketing goal
Your campaign needs a goal you can focus on. Whether it's conversions or sign-ups, you want to state your goal and it should be loud and clear for everybody.
Related: 22 newsletter sign-up form examples to grow your email list
Establishing a target audience
Then you want to hone in on a target audience. Who are you going to reach out to? There are many different buyer personas.
Thinking about your audience is essential, but a lot of people very often skip right through it. Who you're speaking to really matters.
Your content, the list that you're sending to and the design also play a significant role, based on the persona. Your messaging and call-to-action will be different for these personas.
The importance of planning content that resonates
Then there's your content, which is obviously very important. The content you're putting in front of the audience must resonate. It needs to tie into the target audience and the design goals.
You want your emails to look nice and ensure they render properly as well.
Is your email list fresh?
Lastly, what does your email list look like? Is it valid? Are there good contacts on it or do you have risky contacts?
You must ensure you're checking your list before you send.
Planning: being specific with your marketing goals
How do we approach our goals? The best way is to be very specific. State a goal, not a hope. So if you want to boost your subscribers, put a number on it. Make it a real metric, so it's something tangible. You either hit it or you don't.
Let's say you say: "We want to boost subscribers by 5%." Or "We want open rates to go from 15% to 20% in the next three months." These are good because they're specific.
You don't know if you accomplished your goal if you're not specific. If you just say, "I just want more subscribers." Well, is that one subscriber or do you want to triple it? Define your benchmark so you can hit your email marketing ROI goals.
Be realistic, especially when trying to manage expectations, whether internally, with a client, or externally.
Ask these questions:
Who can get involved?
What's the timeline? What's the budget?
Do we need to bring in additional resources?
And for the sake of every email marketer out here, try not to do it at the last second. We all know the stress that comes with that.
What goals are you measuring?
Try to plan and get ahead and then measure to gauge progress. How do you know if you did something well if you didn't measure it and you're not continuously monitoring progress?
You can measure a lot of different things:
open rates
click-through rates
email deliverability
sending reputation, etc.
Related: Are open rates still important? See how Apple's MPP changed things
Your campaign goals will be very different depending on your audience. For instance, you won't send cold emails to your existing customer base. That would not make any sense. That's how you get unsubscribes and that's how you get marked spam.
So be very careful here. Target who you'll speak to and put yourself in their shoes when you start to draft the content, design and goals. You want to think about it from their perspective.
Make segmentation a part of your planning
Segmentation is essential as well. You don't want to send every email that you've generated and produced inside your team to every single person on your list.
So again, you don't want to send cold emails to existing customers, and you certainly don't want to tell cold prospects, "Hey, tell us how you've been enjoying the platform" when they've never used it.
You have to segment and target the right people. That doesn't mean you have to draft every single thing, every single time. You can create reusable content. As they move through those funnels, you're changing the messaging they're receiving.
Related: How to create great content for each step of your customer journey
Segmentation will help with your sales and email marketing ROI. It will also help with open rates, click-through rates and your sending reputation, which will get you into the inbox.
You'll get some issues if you are wildly sending and thinking only about quantity. You want to think about quality and get the right message to the right people.
Minick shows how Southwest Airlines boosts email marketing ROI
I want to show you an email that always resonates with me. I get emails from Southwest Airlines. I like how they think about their segmentation and personalization.
I'm going to start at the very top: in the subject line, they're using my name, which I wanted to highlight because everyone talks about personalization. That is the most basic level of personalization. Although needed, you're not done.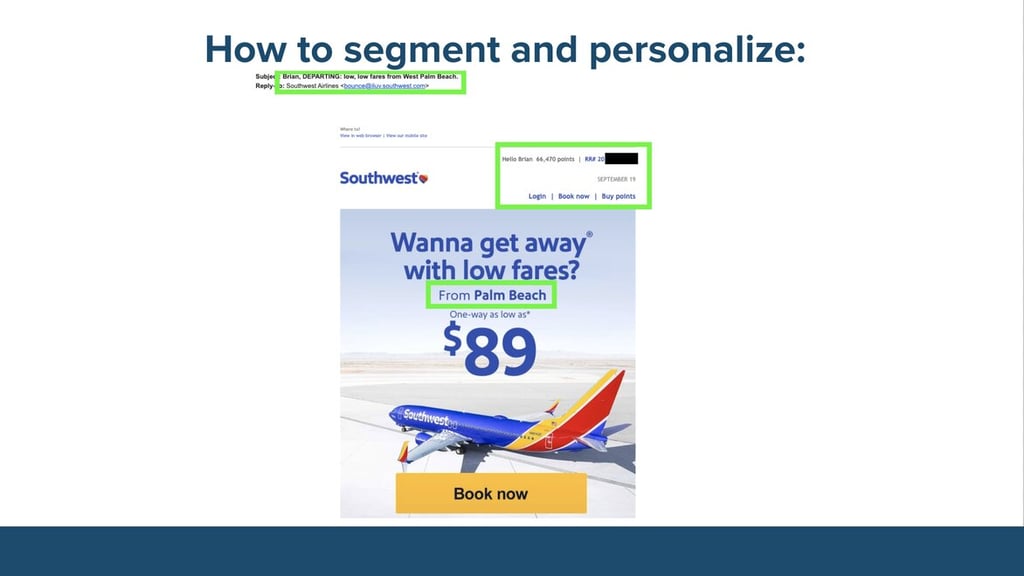 Look what else they're saying here: "Departing low, low fares from West Palm Beach." That's in the subject line.
Personalization can give confirmation to people who might be on the edge.
We all know Southwest did not personally message this for me. They're using programmatic tools. They know where I'm located, either based on the airports I constantly fly out of or from my mailing address on my driver's license when I had to submit it. They're using the data they have to target the messages they're sending to me.
For whatever reason, this makes me more engaged. It makes me feel like "Oh, I can leave the closest airport for 89 bucks."
Now, if the email had said "want to get away with low fares as low as $89," that would have made me assume the flights aren't from Palm Beach. Mentally, I'd be thinking to myself, "Yeah, sure. At an airport that's not near me and not where I want to travel."
You can also see at the top right of the email that they're putting in many points. I have my reward number and also the date.
One more little piece here, which I absolutely love, is the reply-to at the top. You can see the reply-to address is @i.luv.Southwest.com. It feels personal and it's part of their brand. These are tiny pieces, but look how it all ties together to me and Southwest.
Tracie Pang on planning relevant content
It's a great segue to lead into the need for content that inspires your readers.
That personalized email really met you where you were in your customer journey, So that was really well done. So when it comes to creating different content for your audience, you always want to ensure it's relevant to them.
One way to generate new leads is through educational content. This could be a webinar, a guide, or a checklist. When you're doing your research, you should determine what types of content your target audience is looking for.
Then, when you're creating it, you want to make sure it highly aligns with what their needs are. That way you can position your brand as a subject matter expert.
When it comes to warmer audiences, they have a better idea of what type of product or service that they're looking for. So when you're speaking to this group, you can offer them free trials, first-time user offers or even demos.
Your emails should nurture your customers
At Litmus, we use some onboarding email nurtures for our subscribers to help them navigate our tool during their trial. Within these emails, we offer them different tips and resources based on what they should try to accomplish daily. That way we're helping them maximize the use of their trial.
Then, once you've captured your audience as customers or subscribers, it's all about retaining them. So continue serving them the content they initially signed up for when they came to your brand. Nurture them with more newsletters, updates, or exclusive subscriber-only offers.
By doing this, you'll continue providing them that value that they originally came to your brand for – and they'll stay loyal to your brand.
Streamline email design process for efficiency
Now we're going to talk about email design.
If you are recreating specific models from scratch, it might be time to evaluate your design process. A modular email design system is one of my favorite ways to streamline this process.
An email design system is a collection of reusable components that you can use to create on-brand emails, making them more consistent and efficient throughout the process.
My team at Litmus did a newsletter redesign earlier this year. It simplified our email-building process. We can now refer to a library of modules and snippets to reuse and build our emails easily. Once we've done this, we can also speed up your production process and minimize errors. That's your key to working smarter and not harder.
When you're developing design systems or templates, always remember to keep consistent branding. You want to ensure you're using your company's logo or similar branding that matches your site or any of your marketing channels to create a seamless user experience for your subscribers.
Set up your email preference center
Another thing to make sure you have set up is your email preference center.
This is where you set expectations for your subscribers and they understand what type of content they should expect to receive from you. It'll help prevent any surprises once subscribers start receiving your emails.
Lastly, you'll want to create template-specific communications for every single email you send. So you can always use a go-to template for:
a plain text or a letter-style email for something that's more of personal communication from different team members at your company.
Once your subscribers start receiving these emails regularly, they'll have more of an expectation of what types of emails each are because they're familiarized with those templates.
Brian Minick on understanding the importance of a verified email list
One of the last parts of planning is understanding your list.
How healthy is your list? Have you checked to see if the email contacts on your email list are still good? Are there typos on there?
There are a lot of different ways that people are collecting data today. If you are collecting data online and you have sign-up forms, tons of typos are happening.

Also, people use bad data to either get past your gate, get to your coupon or whatever they seek.
You need to check to see what's going on with your list before you send emails using it. This should be part of your planning stage.
You want to eliminate email addresses that will result in deliverability problems or ultimately bounce.
Bounce rates should be under 2%
We want to ensure we have a bounce rate under 2%. That means for every 100 emails you send, not more than two can bounce. However, you want that to be as close to zero as possible.
Related: The difference between hard bounces and soft bounces – and how to reduce them
You have to identify and eliminate the emails that are no longer valid, meaning there's no recipient at the end of that email. Maybe there once was, but that doesn't mean today that person is still at that company or still receiving email at that address. We see this a lot, especially with what's happening with job markets.
So if you're a B2B company or if your audience is mostly businesses, you will see a higher amount of churn in data and consumers will see it as well.
If you're selling to consumers, you're a B2C and you will still see churn. But generally, B2C will see a little less. Free emails like AOL or Gmail will churn less often because people stick with those. They don't move as much with companies, but you will generally have a mix either way.
Even if you're selling to consumers, many people are using their work emails or domains to submit data to you. This is why it's imperative that you maintain good data. It's critical to your email marketing ROI.
Brian Minick on the second P: Purge
Step two is purge: we have to get rid of bad data.
Almost 25% of your list will go bad every year. We see this in our own company.
ZeroBounce serves more than 250,000 customers. It's primarily businesses, with some one-man shops that use free email accounts.
However, it's mainly a B2B platform, and we see a significant amount of data is churning. We have to pay attention to this because it's either going to bounce or it's going to route to somebody else. The bounces are going to affect your sending reputation.
You have a score issued to you by the different Internet service providers (ISPs), and they are using that score to determine what type of emails you send. Are you looked at as a spammer or are you looked at as someone who's sending emails that subscribers expect?
Focus on the quality of your list, not quantity
The ISP and the mail filters' job is filtering out content they don't think you want to see. That is their job. They will always fight for their audience. So, as a sender, you have to pay attention to that.
You must do more than blast emails and expect great results. You can't focus on quantity. You have to focus on quality. Make sure you have a good sending reputation. Get rid of bad and risky email addresses.
Every single time you do something, your sender reputation or score is going up or down or staying still. So, make sure you're focusing on your score regularly. You have to keep in the good graces of the different mail servers.
Email delivery versus email deliverability
Email delivery and email deliverability are different terms. I'm happy to see that in our industry, the terminology is moving towards email deliverability. It's the right word and the right metric to be looking for. Email deliverability is how many emails go into the inbox.
Email service providers (ESPs) can only know how many emails they delivered, meaning how many they essentially got off the platform and sent. But did that email go into the inbox and spam folder, or was it blocked? The ESPs are not going to tell you that. They will likely tell you that they sent 99.9% of your emails.
Related: Why emails go to spam, and what you can do about it
To some, it's a great stat that makes people feel good. However, there are better stats to focus on. You want to focus on where in the mailbox your emails actually landed.
"Delivered" does not mean delivered to the inbox. Your focus should be on email deliverability.
People receive about 121 emails a day
Why do you care about being in the inbox?
Well, the average person and worker gets 121 emails daily. I receive even more. It's insane the amount of emails that people receive. We're getting notifications now through email. Everything is coming through email.
So, getting your email into the inbox is very important because if it goes to the spam folder, consider it gone. All of your efforts were wasted.
16% of all emails sent are going to the spam folder.
When we asked people, 27% say they only check their spam folder a few times a year. And the follow-up to that is because of somebody asking, "Hey, can you check your spam?"
The spam folder is just a giant waste of time for you. There are reasons why you might go into a spam folder versus an inbox, which we will review.
Abuse emails
These belong to somebody that is known to mark you as spam. We have data on it. We know that if you send them a cold email or emails they did not intend to receive, they will mark you as spam.
It's terrible for your sending reputation. That hits you as a negative score. A negative score on your sending reputation will increase the likelihood of ending up in the spam folder.
So you want to make sure you're not doing any cold emailing to those people. If they opt in, at least send them the content they signed up for. That's important.
Disposable emails
These emails are created to self-destruct. They are burner emails. There are websites out there that I hate to plug. You can just Google "temporary email." They provide a working inbox, and they're anonymous.
It generates a fake name with a domain, and if someone tries to use that on your gated content with a code or "click here to confirm," they can get right through it and ensure they avoid giving you their real email.
There may be a few cases where accepting one of these disposable email addresses makes sense. Maybe you want to accept a donation from somebody like that. You want to avoid moving that email into your marketing list.
However, it will immediately bounce because the email address is gone when they leave that browser tab. There's no marketing value to an email like this. This is not an email address you want to send to.
Role-based emails
These emails will generally have very low engagement and the potential for high spam complaints.
Role-based is going to begin with info@, support@, sales@ or hello@/ These typically go to groups of people, so we have to think about how that works.
If I send one email to info@ and that then goes to six different people… Six could be a very low number, it could go to hundreds of people. So if you send one email and get 50 spam complaints on that one send, that's terrible for your sending reputation.
You have to be careful with role-based emails.
Now, some people use role-based as their real email, and I hate it because it makes it very confusing what to do with it. But be careful, these are risky. Consider segmenting them off, checking who engages with them and then moving them back into your list.
Catch-all emails
Catch-all emails are very prone to bouncing.
These emails are typically set up as a business domain and they'll accept any email sent to that domain.
I can make up a name – Johnny@ Tim@, it doesn't matter. The mail server will at least look at it, and then the rules of the mail admin will determine what will happen. It's either going to bounce or it's going to route to somebody else. It may go to the actual correct person. The point here is they're risky. You've got to be careful with them.
Spam traps
These emails were created to block spammers. They're terrible for your reputation, and you will not notice. If you look at the email, you'll never know it was a spam trap.
ISPs and mail filters created these emails and they were put onto websites so that the scrapers and the bots grab them, put them on a list and sell you that list.
Spam traps were designed for this. You have to be incredibly careful: do not buy data. Do not buy lists. They are full of this type of information like spam traps, which can cause many issues.
Don't buy email lists
It's not a good idea to buy email lists. You have to go back and remember that data has been repackaged, resold and relabeled hundreds of times, maybe thousands of times.
The ESPs are starting to catch it right away. When you upload the list, they say, "No, we've seen this list before." They'll even start to block you.
So you've got to be careful here. You don't want spam traps. They're going to blacklist you and tarnish your reputation immediately. They can't remain on your list. You have to get spam traps off.
If it's been over three months since you've cleaned your list, it's time to do it again. We're seeing, again, 25% of churn over a year. So we're talking about 6%, 7% or 5% that might have churned in three months. It's going to get you a higher bounce rate than you need.
You also want to make sure that your spam complaints are low. 0.1% is the acceptable amount – one out of 1000.
If you're doing cold emailing and wondering why you're not getting into inbox anymore, this is your reason. People are marking you as spam.
Only add emails to lists that you validated. We recommend you validate it first, then move them into a potential bucket. Make sure you clean your data.
Case study: Image Source resurrects a list through validation
Just a quick story about Bruce from Image Source.
He was collecting data over a long period. He was building this list, and he decided I got to get into email marketing. So he went and sent an email campaign.
In his defense, he just did what the normal person does when they have a list: they send emails to it. He got a 90% bounce rate. The ESP was incredibly upset.
We validated his list, then he could start sending again with a very low bounce rate. So it's essential.
Related: Read Bruce's story and see how he managed to reduce his email bounce rate
If this sounds like you, please, you must do something about it. Don't just sit there and say, "Oh well, my ESP suppressed those 19% of emails that bounced." That's not how it works. They don't want to see so much bad data. They don't want to see numbers that high. So, be careful with the data that's on your list.
Tracie Pang on the final P: Preview
Now we're at the final stage, which is Preview.
After you've built your email, planned the strategy and purged your list, you can finalize your email for deployment.
These steps are crucial. You want to ensure that all your hard work leading up to this point pays off and your emails will be sent flawlessly. This is an example of what it can look like during the preview stage.
After you've built your email, you want to test in QA, make any revisions, then test in QA again. Then, you want to do any final checks before you hit send.
Bonus tip: When it comes to QA, I always like to think of it as a collaborative team effort. It's always important to double-check your work as you go. But because you've been working on it for so long, you risk glossing over something because you've been so close to it.
When it comes to documenting your QA process, it's advantageous because it'll help you stay consistent. Also, you can refer to it as a historical reference later on. Keep all of your feedback in one spot. That can be a checklist or some sort of central document that holds all of your edits.
Make your marketing emails a collaborative process
Recently at Litmus, we started looping in folks outside of our email team. These were our designers and our content marketers. We wanted them to also be involved in QA, just so we can get fresh eyes on our emails.
It was incredible after we made that change. They were catching new issues that I hadn't even thought about before. It was helpful because these were probably areas that subscribers also might have been confused by. So I highly recommend involving other people outside of email because it can help your process.
Try your best to loop folks in towards the beginning of your QA because it'll help catch any significant errors early on. That way, towards the end of the process, it's mostly just for final checks. You're not going back and making any huge revisions.
I spent a lot of time saying that QA should be collaborative, but that's not always possible for smaller teams. If you can at least get one more person involved to review your email before sending it, it'll make a huge difference.
And if you're a solo email marketer, take a short break after you've built your email before you hop back to QA. That way you can reset your perspective.
It is imperative that you check links
We've all been there with broken or incorrect links. Remember always to check your links before you send to avoid confusing your subscribers.
When I'm reviewing an email, I click everywhere. I'm clicking the logo, the headlines images, or even the CTA buttons. And when I'm working my way down, I also check all my links in the footer. That's the preference center, the unsubscribe or the privacy policy links, too. It would be a huge "no" from your subscribers if you didn't have a functioning unsubscribe link.
Pay attention to link tracking
When you're checking these links, you also want to pay attention to your link tracking to see if it's functioning. It'll prevent any errors from happening.
You don't want to be pulling reports and then realize your link tracking didn't work.
It's also a great time to double-check that the link strategy you used in your email still matches the content.
When you're referencing the landing page and your email, make sure all of the dates or the verbiage matches up. Otherwise, you may want to go back and either update your landing page or email to make sure it's still consistent.
Are your emails rendering correctly across different email clients?
Next, you want to check how all your emails are rendering across different email clients.
Broken emails break trust, and you don't want your subscribers to have a poor experience viewing your emails. To do this, you want to evaluate which email clients are frequently used by your audience.
For example, let's say that less than 1% of your subscribers use Outlook 2013. Then, you might not have to worry about that client as much. Instead, you can put more emphasis on other clients that most of your audiences use across desktop, mobile and web mail.
What I love about Litmus is that we can set up our most used email clients list during our inbox previews, which is all based on our audience usage. This is a good practice because we can focus on most of our audience clients when we're building these emails. Email client updates can happen in as little as every 1.2 days.
It's vital to test regularly and to ensure any rendering changes aren't impacting your emails.
You also want to keep an eye out for Dark mode previews. When it comes to dark mode rendering, you want to ensure you have any proper fallbacks in place, such as dark mode-friendly images in case those colors invert when you're viewing from the inbox.
Lastly, always remember to send a test from your ESP because your HTML could change from when you first started building your email.
Your emails should be as accessible as possible
Email accessibility is a huge part of delivering an inclusive and accessible email experience. You'll want to include any descriptive alt text on your images to do this. This is even helpful when your email images don't load in your inbox. It's multipurpose.
My favorite way to craft alt text is to pretend I'm describing the image to someone over the phone. If the alt text was descriptive enough and I can get the full picture if I wasn't viewing the image, then I've crafted a pretty successful alt text.
After that, you want to run your email through a screen reader. This is another opportunity to see whether your alt text provides enough detail. Would it make sense to anyone who's listening to the email instead?
You might also realize during this stage that you may need to add any aria-hidden elements to your email. What these elements do is hide any non-interactive content.
Some good examples include emojis or repeated text in your email because they would provide little value to a screen reader. It could be omitted from being read. Once you have your email ready, make sure to create a plain text version with the same information.
The last thing you'll want to look out for is color contrast. Ensure that all of your text and background colors are colors and images are easily distinguishable when viewing the email.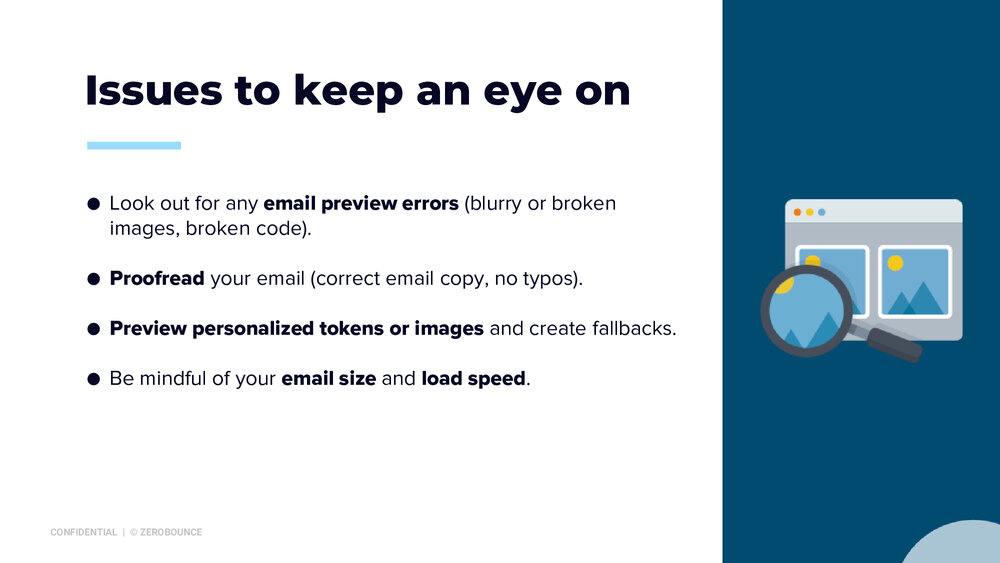 Look out for blurry or broken images
There are other miscellaneous items that I would also look out for.
So, while reviewing your inbox previews across email clients, you'll also want to look out for any broken, blurry images or even broken code that might appear. If you detect any, go back and swap out those images or ensure everything is still rendering properly.
Then, I would proofread to double-check that the entire email still makes sense and there are no typos.
Check all email personalizations
If you're using personalization, remember to test and validate your data.
I can't stress this enough – make sure you're not sending an email that says something like "Hi first name" or has a broken personalized image.
Test this and create any fallbacks just in case the personalization doesn't work. Folks will never forget when you have poor personalization – it'll just look like an "oops" to them. You want to avoid that.
The next thing is to be mindful of your email size and your load speed.
A good rule of thumb is to keep your email size below 102kB. That way it won't clip in Gmail in terms of load speed. Usually, keep it below one second if possible.
Something we do at Litmus is keep all of our GIFS below one megabyte and ensure that all of our emails load pretty quickly.
Also, always double-check your audience before you send. You want to ensure that your email segmentation still matches what you originally planned for. Be sure you're not under-sending or over-sending or the filters are still correct.
Create a preset checklist for your emails
There's so much to monitor during the previous stage that it would be almost impossible to remember all those things each time. The best way to ensure your QAing your emails consistently is to create a preset checklist with all of these steps.
I'm sure there's a lot of nuances in your email QA process so be sure to capture those and add any standard items you want to check every time. I wish I could say that send-time anxiety goes away with time. But if you have a pretty sound checklist, it'll help you catch errors faster and make the process smoother.
Related: Three things to double-check before you send an email
After you've gone through your process a few times, go back and audit your workflow. Then, ask yourself if there's anything else you usually check for that isn't part of your checklist. And if there are, you probably want to add those in and just continue to keep iterating your checklist.
Once you've sent your email
Now, the fun part!
After completing QA and making all your revisions, you can hit send. After your email is fully deployed, ensure you're monitoring your deliverability rate to see if anything could be modified in your email for next time.
There may have been an email copy or it was potentially the sender name that you were using that could have impacted your deliverability. Go back and monitor those things and ensure it doesn't happen again, if possible.
Even though you've followed a pre-send checklist, mistakes do happen, and that's okay. Just remember to add that to your present checklist, and then you can prevent it from happening next time.
Audience Q&A on email marketing and boosting email marketing ROI
What are your thoughts on AI generated email content?
Tracie Pang:
Right now we're seeing a lot of AI in email. It's great to a certain extent. You can use it as a thought starter.
Let's say you're trying to craft your subject line preview text, body copy and CTAs. Don't just think you can generate it and then you hit send. It does take some iterating.
Something that lacks is adding your brand voice or empathy. So it might be good as a starting point, but you always want to go back and modify it to make it sound more like your brand. Users can definitely read if it's AI-generated. It might sound a little choppy sometimes, so it's good to go back and modify it.
How do you get your leadership team on board with segmentation?
Brian Minick:
Generally, they have to get some sort of buy-in. If you're not getting the resources you need to help you, try to take a segment that you can pull quickly and just run a test on it. You can show them what might happen.
Try to take the result to say, "Hey, do I need to show you more?" For example: "Look at my open rates. I'm at 35% now and we're generally at 12%."
I would focus on getting tiny wins quickly. Maybe it's just a little sample that you can take to the leadership team and say, "Guys, I need to help automating these segments and here's the buckets I want. I need the dev team to help me push this data in."

I've experienced that we all want to segment, but the dev team is always too busy. They don't want to help you and get behind you. The way to prove your case is to get a small segment, something you can manage and run a test on it. Do your best to nail it.
Is the Promotions folder in Gmail considered the inbox? Can you keep your emails out of that folder so your campaign is front and center?
Tracie Pang:
There is a debate on this one.
It's okay to end up in the Promos folder, because it's more focused. Google has an algorithm to determine when your email lands there. It's up to the subscriber to move your email over to their main inbox if they want.
It's okay to end up there because if someone's looking to buy or see what's new with your brand, they will go to that folder. Showing up in the main inbox might be a disruption if subscribers are not expecting to see product promotions. If you're an e-commerce brand, you'll get more focused buyers in the promotions tab.
What are the recommendations to guarantee the open rate with iOS policy?
Brian Minick:
With everything Apple, it's a secret. There is no guarantee. But when you're talking about open rates, just send relevant content. The subject line matters to open rates. You have to make sure that the subject line will trigger an open. Apple wants to see high engagement.
Tracie Pang:
I've moved away from referencing open rates as much. It's still a good metric to determine that your email did okay and you don't have deliverability errors. But I think it's better to put more emphasis on other metrics now.
So pay attention to click-through rates, conversion rates and monitoring your bounce rates. As Brian said, as long as you're sending highly-engaged content, you'll see your other metrics also follow suit. Your click-through rates will increase as long as you get people to open your emails.
What advice would you give for sending cold emails?
Brian Minick:
A concern many people have is how to get out of the spam folder when you send cold emails. It is a challenge. If you end up in the junk folder, the inbox providers are technically doing their job. Instead of fighting against it, we need to understand why it might happen.
So, my recommendation is that you absolutely need to clean your email list. When you're searching for any of these large platforms, I don't care who's giving you this data. They're all going to tell you it's verified. You don't know if the person who does the verifications recently did it or when. It could be two years ago. They might not have done it at all.
You must bring that data into an unbiased third-party platform to scan it and eliminate the bad data. And even with that, it's not enough.
I recommend running it through ZeroBounce. Only use the valid emails that we're going to say are good. Do not use anything else. Then we have a feature called Activity Data, an appendable data point that will tell you if there was any activity on that email in the last 30, 60, 90, 180 days.
We'll shave a lot of emails off of that, and you'll be left with just valid data. I would only send to people with known activity under 90 days. That will help you get out of the spam folder.
Secondly, if people are marking your emails as spam, you have to do something. I constantly see it. You have to stop emailing those people because it's killing your reputation. That's what's putting you in the spam folder.
So segment and come to ZeroBounce. Come talk to us, and we can help guide you.
About Tracie Pang and Brian Minick
Tracie Pang is the Email Marketing Manager at Litmus. Her specialty is in user journeys and using data and best practices to guide the email creation process.
Tracie has been running highly successful email campaigns at Litmus and she'll share some of her best tactics to help you do the same at your company.
Litmus is an all-in-one marketing platform that allows you to build, personalize, test, protect, review and analyze your emails. Litmus is used by more than 700,000 marketing professionals including many internationally famous brands like GE, Tesla, and Marriott.
Brian Minick is the Chief Operating Officer at ZeroBounce. His specialty is in email deliverability. He's been featured in countless podcasts, webinars and leading business magazines. Brian loves talking email and helping you succeed with your email marketing.
ZeroBounce is an email validation, deliverability and email finding platform. The company serves more than 250,000 customers, from solo business owners to Amazon, Netflix and LinkedIn.
Want to try ZeroBounce? Start an account and validate 100 email addresses for free, every month.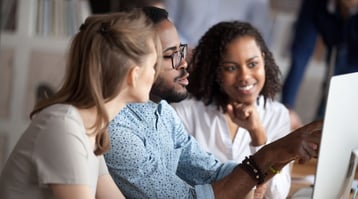 Looking to refine your email outreach and close more deals? Learn how the right email finder tools help you do more in less time....
Read Story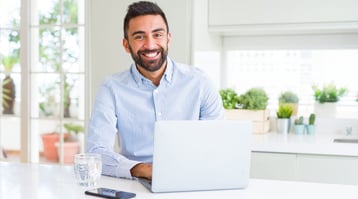 The immediate things people want from an email-finding service are usually self-evident. You're looking for email addresses bec...
Read Story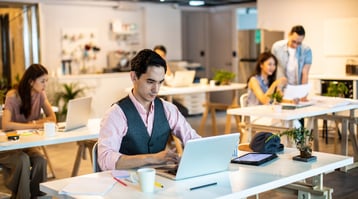 Sometimes, you're one email away from your next business success. But reaching the person who could make it happen isn't alwa...
Read Story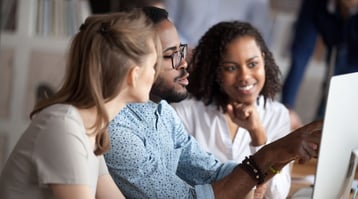 Looking to refine your email outreach and close more deals? Learn how the right email finder tools help you do more in less time....
Read Story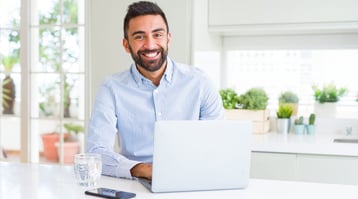 The immediate things people want from an email-finding service are usually self-evident. You're looking for email addresses bec...
Read Story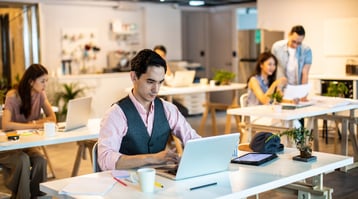 Sometimes, you're one email away from your next business success. But reaching the person who could make it happen isn't alwa...
Read Story