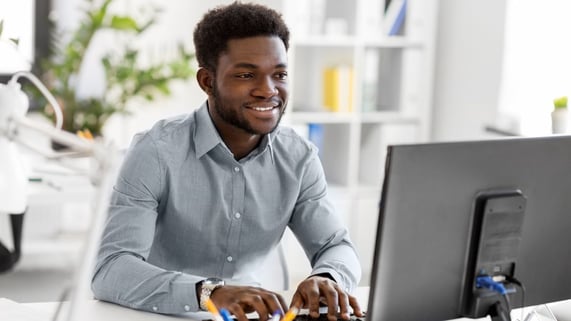 The Ultimate Guide to Email Hygiene & Email Scrubbing
Are your newsletters and marketing emails not getting much attention? Your email hygiene could be the culprit. Read our guide to learn how to keep your email list in shape and how to get started with email scrubbing.
Email marketing is effective – look around you and you'll see entire businesses revolving around email. But if you want email outreach that works, you've got to handle the housekeeping.
That involves making sure your email list is healthy and vigorous. While you want to keep growing it, you also have to be aware of email decay.
Your email list isn't a permanent fixture but an ever-changing asset you need to maintain. To paraphrase the lyrics of "Karma Chameleon," your subscribers "come and go."
Some will unsubscribe as they move on and no longer find your content relevant.
Some will stop opening your emails, either because they're busy or what you send isn't what they were expecting.
Others will switch to a new email address as they change jobs or want to use a different email provider.
That only leaves you with bounces, low engagement and growing doubts about investing your efforts into email.
There's good news for you, though: with this guide, you can fix these problems and have a healthy email list in no time. Then, you can learn how to maintain it so you can connect with your prospects and get great satisfaction from those relationships.
Introducing email hygiene, the habit that keeps your list healthy
Eventually all email marketers find themselves needing to get up to speed and enact email hygiene practices.
But what exactly is email hygiene – and how can you benefit from it?
This guide will explain everything you need to know to use email scrubbing, safeguard your digital assets and get better email marketing results.
What is email hygiene?
Email hygiene refers to maintaining a clean and healthy email list. It entails using tools and due diligence to get rid of bad, obsolete email data. You achieve email hygiene through the practice of routine email scrubbing.
Email hygiene isn't a destination you reach, but an ongoing journey that requires your vigilance. Thankfully, with the right tools, you can automate a big part of the process so you can focus on the creative side.
What is email scrubbing?
Email scrubbing, also known as email verification, is the process of identifying and removing poor-quality and risky email addresses from a list. Nix the bad emails without regret if you want your email marketing to work.
Related: See how an email list evaluator gives you insight into the health of your email list.
Why email list cleaning matters
The reason you clean your email list is because of what will happen if you don't. It's a lot like regular appointments to the doctor or the dentist. An ounce of prevention is worth a pound of cure definitely applies to email list health.
Even a vibrant email list will degrade, which happens for a number of reasons.
#1. People change their email address
It's a fact of life that some people drop their old email address and get another one. Sometimes it's because they change employers or schools. Other people make it a regular habit to ditch one email address in favor of a new one.
#2. You get new leads that aren't valid to begin with
Aside from your existing contacts degrading, you may also be acquiring new, invalid leads. Fake or bot sign-ups won't help you improve your email marketing – on the contrary, they will only bring down your engagement rate.
Email data decays faster than you think. After analyzing six billion emails, our team at ZeroBounce found that only 57% of all email addresses were valid and non-risky. However, some lists are especially prone to swifter and steeper deterioration.
#3. Email service providers delete inactive accounts
The popular email providers have a vast number of email accounts. To give you an idea, Gmail has 1.8 billion users, more than any provider on the planet. However, Google wants to ensure users are active in their inboxes and those accounts aren't being used for spam and phishing scams. It's why Google is going to remove inactive Gmail accounts in December 2023.
Also, maybe you saw Yahoo making headlines in recent years for the purging of stagnant accounts? The company announced that it did this to allow recycling of usernames. In other words, if BamaBoy12321 abandoned his mailbox, that username would be up for grabs and someone else could start using it.
These mass deletions or purges are not conducive to good email hygiene. If Yahoo removed a multitude of accounts and those obsolete contacts are on your email list, it will result in bounces.
You can counteract email service providers mass-deleting accounts by staying on top of periodic email verification. ESPs are smart to eliminate obsolete data, you can do the same through regular email list scrubbing.
Pro-tip: Remove unengaged subscribers regularly. That Yahoo or Gmail account that hasn't opened one of your emails in ages may bounce on your next campaign.
A high bounce rate means lower email deliverability
Sending emails to invalid contacts is a sure fire way to taint your sender reputation. A bounce rate higher than 2% sends a message to Internet Service Providers (ISPs) that you may be a spammer. As a result, ISPs will start directing your newsletters and campaigns to the spam folder.
You could be sending totally legitimate emails, but not removing inactive addresses will diminish your email deliverability. It sends many email marketers down the road of trying to figure out how to remove bounced emails.
What is email deliverability?
Email deliverability is the rate at which your emails reach the inbox. You don't want your emails being sent to the junk folder. By practicing email hygiene, you protect your sender reputation. That's how the ISPs perceive you as an email sender.
Related: Learn more about sender reputation
What is sender reputation?
Sender reputation is a score of up to 100 used by ISPs to assess your reliability. Understanding sender reputation is a cornerstone to good email hygiene.
When your sender reputation is good, you're more likely to land in the inbox. So what if your sender reputation has declined? You're likely to get sent to the junk folder, but in some cases, your message won't be delivered at all.
So, what determines your sender reputation?
How many emails you send and how frequently
Your metrics like bounce rate, open and click-through rate
How many people mark you as spam
The number of spam traps you hit
Most importantly, the quality of your email list
If you're wondering how to improve your sender reputation, email scrubbing is a great place to start. With a higher sender reputation, you'll enjoy greater email deliverability, meaning more people will see the emails you work so hard on.
How to scrub your email list
No doubt you're on board with the idea that email hygiene is something you can't overlook. To land in the inbox and boost your conversions, you need to trust thar you're reaching out to real people with valid email addresses.
Lext, let's see how you can scrub your list in just a few steps!
The one prerequisite is that you must find a reputable email validation service. It pays to find an email scrubber that has a good reputation and offers a variety of tools to help your emails succeed.
With the right platform, the email scrubbing process is a breeze. Here are the steps:
#1. Prepare your list
Just make sure it's a file type the email scrubber accepts. ZeroBounce, for instance, allows you to gather and upload all your email addresses in .txt, .xls, .xlsx and .csv files.
#2. Upload it to the platform and hit Validate
The process shouldn't take long. For example, ZeroBounce's email cleaning software validates 100,000 email addresses in about 45 minutes.
#3. Download your results.
That's it! You get to see how many obsolete emails were hindering your inbox reach. Now you can remove them and be confident that your sender reputation will see a boost.
Want to see the step-by-step? Watch this video tutorial:
Make email hygiene easier with integrations
As you can see, validating your email list is as easy as 1-2-3:
#1. Import your list.
#2. Check it.
#3. Download your results.
While it's not a lengthy process, you can make it even faster by taking advantage of integrations. Good email scrubbing services integrate with popular platforms to allow you to check both your existing email list as well as incoming leads.
Let's say you gather email addresses from social media – how do you ensure they're accurate and real? Integrating your email checker into your lead-gathering platform gives you an extra layer of defense against poor-quality data.
For example, ZeroBounce integrates with more than 45 platforms – such as Facebook, Google Sheets, WordPress/WooCommerce, Cloudflare or LinkedIn. Some of these integrations are native, including Mailchimp, Hubspot, Salesforce, Shopify, Constant Contact and AWeber.
That means you can scrub your email list even faster by:
Importing it into ZeroBounce
Exporting it back to your email marketing or CRM when it's clean
… all in just a few clicks.
What if there is no integration for an application you're using?
Zapier allows you to integrate with any program that we don't currently offer an integration. It's a great way to automate your workflows to make email hygiene instant and effortless.
Understand your email validation results
When you use an email validation service, you'll find there's more than inactive emails that lurk on your list. Getting rid of inactive email addresses will reduce your bounce rate, but you must be aware of the other potentially harmful contacts.
Here are some of the common risky email addresses that will cause your emails to go to spam:
Abuse emails
Abuse emails are email addresses that belong to known complainers. Certain individuals will habitually report emails as spam even if they subscribed. Sometimes they do it by mistake, but also, they can hit the "mark as spam" button if your email doesn't have an unsubscribe link.
Of course, some known complainers have a malicious streak. To prevent them from tarnishing your sender reputation, an email verifier will help you identify and remove them.
Temporary emails
Temporary emails have a short life span, just as their name suggests. Sometimes called disposable or burner emails, these addresses are popular among people who want to avoid giving away their real contact information.
While valid when subscribing to your list, temporary emails can self-destruct in as little as 15 minutes, but generally not longer than a day or two. For you, that only means a higher bounce rate once these emails vanish. High-quality email validators detect disposable emails to help you avoid bounces and maintain email deliverability.
Catch-all emails
Catch-all emails are set up to accept all emails sent to a domain. In an effort to make sure an email doesn't slip through the cracks, some companies configure their domains to accept all incoming messages. Even if the email address doesn't exist or is misspelled, as long as the domain is correct, the message goes through.
The problem with catch-all emails is that, although the recipient may initially accept your email, there is a good chance nobody will open and read it. What's more, after first accepting your message, a catch-all domain may reject it later. In the end, you have a hard bounce.
Email validation services like ZeroBounce can identify catch-all domains, but catch-all emails cannot be validated. However, you can handle catch-all emails safely by scoring them before sending a campaign. An email scoring tool can give you a grasp of their validity.
Role-based emails
Role-based email addresses are checked by many people and have been around for ages. You've seen email addresses like info@, office@ or admin@. Generally, a team of people check these email addresses as opposed to just one person. They tend to be unsuitable for marketing purposes.
Furthermore, with so many people checking role-based email inboxes, you've got a high likelihood that someone won't know what your emails are – and therefore marks you as spam.
Your email checker should help you easily identify any role-based email addresses so you can remove them. It's best to err on the side of caution and discard them.
Spam traps
Spam traps are emails designed to trap spammers. They are an extremely destructive type of email address.
Spam traps appear just as any normal email address would, and in some cases, they previously belonged to a person. However, they are no longer checked by any real person. Instead Internet Service Providers (ISPs) and anti-spam organizations monitored them to combat spam.
If your email hits a spam trap, it's a huge blow to your sender reputation. Furthermore, your IP and domain may end up on an email blacklist.
In an effort to keep spam volume down, ISPs and anti-spam groups regularly flag and block suspicious senders. Even though you send legitimate emails and have permission, you're now in a precarious position.
Your email validation service should root out many of the spam traps in your database. If you're on a blacklist, there's a process to getting back to square one.
A good email verification service removes duplicate emails

De-duplication refers to the removal of duplicate data. Frequently email addresses will end up on a list twice or even more. This works to the advantage of some email platforms because they charge based on the number of contacts on a list.

However, it works to your disadvantage because your customers will get duplicate emails from you and may unsubscribe or even worse mark you as spam.

A good email verification offers a de-duplicator. ZeroBounce removes duplicate email addresses for free.
How to further improve your email hygiene
We've covered email validation, and you can't have email hygiene without giving your list a regular scrub. However, it's not the only line of defense you have to prevent data decay.
Let's explore how you can really step up your email hygiene.
Use an email validation API
An email validation API works just like a bulk email validator – only in real time. This piece of software checks every new sign-up instantly and blocks harmful data from making it on your list. It's wise to connect it to your email signup forms and website registration forms.
Remove unengaged subscribers
Some of your subscribers may have legitimate, working email addresses. They're getting your emails, but just don't care enough to click on, let alone read them. It may seem contrary to your goals, but it's best to regularly weed out those lackluster, unengaged subscribers. Getting rid of inactive subscribers, even those with functional email addresses, keeps your email hygiene high.
How to re-engage inactive subscribers
Let's say one of your email subscribers was reading your emails, but suddenly they just dropped off the face of the earth. Is it over? There may still be hope for keeping them on your list.
If you're not ready to part with them, it's time to initiate a re-engagement strategy. You'll need to segment those inactive subscribers from your regular list and target them to see if you can win them back. This could be as simple as sending them an unbelievable exclusive deal. If it's a deal they can't resist, they may start being responsive to future pitches.
Email marketing tips that complement email hygiene
Now you have a better idea of how to avoid landing in the spam folder. There are plenty of email marketing best practices that will help your email hygiene and boost your engagement and reach.
Almost everything that supports your email subscribers' engagement and ROI will also help email hygiene.
Here are a few crucial tactics:
Use double opt-in to require anyone to verify their interest in getting your emails.
Never buy an email list. Instead, grow your email list organically.
Always include a visible unsubscribe link. If someone wants off of your list, it should be easy. When a subscriber loses interest and doesn't have a way to unsubscribe, they'll mark you as spam. That's harmful to your sender reputation.
Watch your spam complaint rate, also known as spam rate. It should be under 0.1%, meaning one report for every 1,000 emails you send. Your email validation service will help you keep known complainers at bay.
Having people unsubscribe is a part of the process. However, if your unsubscribe rate (the percentage of people who opt-out) suddenly jumps, it's an indication that you're missing the mark. It could also mean you did something that upset your audience. Take heed!
If you notice your email metrics declining without any apparent reason, use an email blacklist checker to find out if your IP or domain have been blacklisted. Then, set up a blacklist monitoring tool to alert you if there's trouble.
Keep a strict sending schedule. Send emails at regular intervals. Try to get the frequency completely congruent to your customers' expectations.
Personalize and customize as much as possible. Use segmentation, send crafted campaigns and allow subscribers to decide how often they hear from you.
Don't fall asleep at the wheel—email hygiene is ongoing
Preventative maintenance does take time, but you can't have email hygiene without it. The good news is that if you find a reputable email scrubbing service, you can frequently "set it and forget it." It's also worthwhile getting into a good habit before any problems creep in.
It's like brushing your teeth and flossing. It takes a few minutes in the morning or evening, but is minimal when you compare how much dental problems can cause.
It takes work to take your car for a tune-up, but nobody wants to be stranded on the side of the road. Email hygiene is just like that. It's nothing compared to the consequences of letting things slip.
Following the actionable steps in this guide will keep your email list pristine. On the other hand, ignoring email health will cause problems.
Feel free to review this guide from time to time. We'll keep it updated with the latest developments in email scrubbing technology and deliverability tools.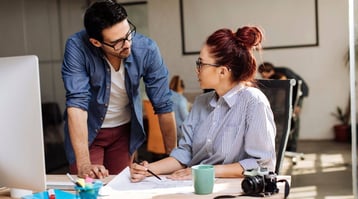 Google and Yahoo partner to reduce spam and protect email users from junk messages. Starting February 2024, both companies will e...
Read Story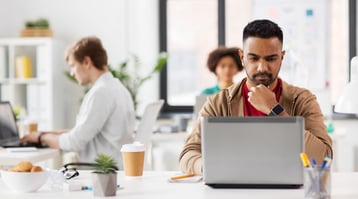 Has your email engagement hit the brakes? You could be banned from the inbox, and a quick email blacklist check will let you know...
Read Story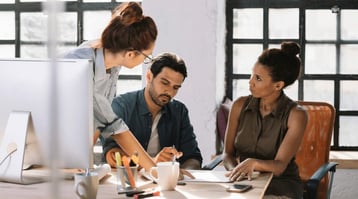 A good spam email checker improves the health of your email list and allows you to reach your customers. Read on to learn how an ...
Read Story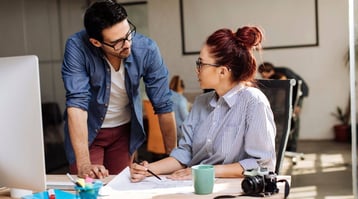 Google and Yahoo partner to reduce spam and protect email users from junk messages. Starting February 2024, both companies will e...
Read Story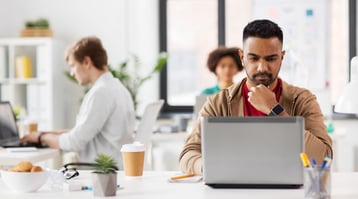 Has your email engagement hit the brakes? You could be banned from the inbox, and a quick email blacklist check will let you know...
Read Story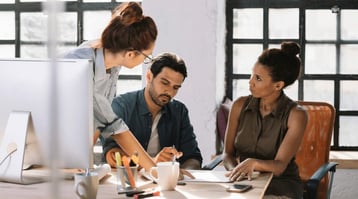 A good spam email checker improves the health of your email list and allows you to reach your customers. Read on to learn how an ...
Read Story