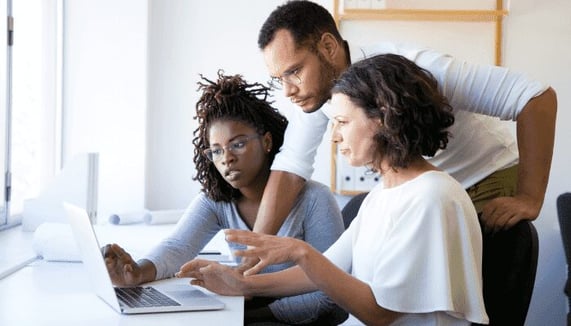 Yahoo Emails Bouncing? Here Is Why – And What Yahoo Says About It
Have you experienced an unusual number of Yahoo emails bouncing lately? You're not alone. We reached out to Yahoo for advice – read on to see what the company recommends.
This article was published in March 2019 and updated in January 2023.
Since March 2019, thousands of senders worldwide have been getting more bounces on Yahoo emails. The inbox provider has intensified its clean-up process, causing a new set of challenges for bulk senders – especially marketers.
Dormant accounts are being disabled, deleted and released to the public to claim.
How does that affect you as an email marketer?
What are the steps you need to take to ensure your emails reach your audience – in the inbox?
Here are some things you can do to stay on top of your email hygiene and deliverability.
Why are Yahoo emails bouncing?
First, let's take a look at Yahoo's efforts to clean up dormant accounts.
The process started a lot earlier, in June 2013, when Jay Rossiter, then Senior Vice President of the company, wrote a blog post explaining the initiative.
Yahoo was going to delete all dormant email accounts – meaning accounts that hadn't been accessed in more than a year. Then, 30 days after deletion, the email provider was going to recycle those IDs and make them available again.
Rossiter made it sound exciting by saying that people could now claim the ID "they've always wanted."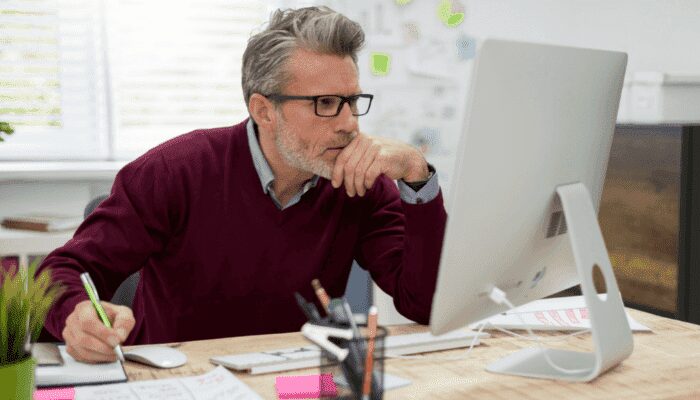 Massive Yahoo bounces for email marketers
While that may be exciting for some, the implications are far more profound — for both senders and recipients.
At the beginning of March 2019, Yahoo intensified its clean-up efforts and started to disable a large number of dormant accounts.
That resulted in massive bounces for bulk senders struggling to communicate with Yahoo email users. It's an issue they cannot solve easily – in particular for companies in the business-to-consumer (B2C) space.
What can you do if Yahoo's measures are affecting your email communication?
My goal was to find the best answer to this question.
First, I reached out to our deliverability team at ZeroBounce and got their feedback.
To avoid bounces, clean your list consistently
You already know that for an email to be effective, it has to reach someone's inbox first. That's why weeding out invalid contacts from your list is a must. So is handling unengaged accounts – you can't ignore them.
So, if it's been a while since you've had your list pruned, or if your bounces are higher than 2%, use an email verifier. It's the most effective way to detect contacts that will cause your emails to bounce. 
Apart from invalid emails, an email verification service like ZeroBounce also detects:
role-based emails, such as office@ or contact@
catch-all emails, which you can then score to get more insight into their validity
abuse emails belonging to known complainers
many spam traps.
These are not only low-quality contacts, but they're also risky to your sender reputation and inbox placement.
What about Yahoo email bounces?
Good email verification services will detect and isolate invalid emails from your list. However, it's very challenging for these services to validate Yahoo accounts that are still in the "disabled" state.
At that stage, Yahoo disabled that email account due to inactivity. However, if the owner logs back in, Yahoo will reinstate that account.
"It's very difficult for us to validate in that state, because the mailbox does actually exist, but it's no longer accepting mail until the account owner logs back in," explains ZeroBounce Chief Operating Officer Brian Minick.
As a result, the email will hard bounce – just as if you sent it to a non-existent account.
Related: Learn the difference between soft and hard bounces
One solution Brian suggests is to segment and email your Yahoo subscribers one more time before removing them from your list.
"I would say remove all subscribers that don't engage with your emails for a long time. Before you do that, segment your Yahoo contacts and send them an email asking to confirm their interest," our COO advises.
"If you don't get any reaction from these subscribers within a few days, the safest option is to remove them," he adds.
Alternatively, you could use ZeroBounce's Activity Data feature to see how many of your Yahoo contacts have been active in the past year. This tool is especially useful if you haven't emailed your list in the past six months.
Yahoo says: Follow email best practices
Many people have landed on this blog trying to understand why such a high number of Yahoo emails are bouncing and how to handle them.
We've been guiding our audience and customers as best as we could. But who could have better advice about Yahoo emails bouncing if not Yahoo itself?
Eager to find out what the company's recommendations are, I reached out to Yahoo – specifically, Verizon Media, Yahoo's parent organization since 2017.
Here's what Marcel Becker of Verizon Media told me:
"There's nothing Yahoo specific going on here. Part of best practices when sending to any mailbox provider should be to stop sending emails to non-existing mailboxes – and to unsubscribe them."
The Senior Director of Product Management at Verizon Media went on to explain for ZeroBounce:
"If a mailbox becomes inactive or even removed, it usually means that the receiver has been inactive for a very, very long time. The sender should have removed the inactive recipient a long time ago anyway."
So, Becker concludes:
"Unless they buy lists or don't follow best practices, senders shouldn't be hitting non-existing mailboxes."
Verizon Media's Senior Director of Product Management also guided us to read the company's list of best practices for email senders.
Below, see what else Marcel Becker told me about removing inactive subscribers to avoid Yahoo email bounces.
How to go about removing unengaged subscribers
Removing subscribers that don't engage with your emails for long periods of time is a common email deliverability practice. It helps to:
So, check your email marketing reports periodically to get insight on your inactive subscribers.
But when should you go ahead and remove them? I asked Verizon Media's Marcel Becker for his best advice.
"I won't comment on the actual number of days," he told me. "Senders can decide that for themselves."
When does Yahoo disable an email account?
One thing to keep in mind is Yahoo's timeframe for disabling inactive accounts. The mailbox provider deactivates an account after a minimum of six months since the account owner last logged in.
However, for every year the account has existed, Yahoo adds two months to this period of time. For instance, if someone's had a Yahoo account for three years, they need to log into their account at least once a year to prevent deactivation.
So, when should you remove dormant email accounts?
Most people have a hard time letting go of subscribers. It's easy to understand, considering what it takes to build an email list.
Nonetheless, best practices advise a period of no more than six months.
If someone hasn't engaged with any of your emails in the past 90 to 180 days – with 90 being the ideal value – remove that contact from your list.
Keeping dormant accounts – any accounts, not just Yahoo – is a poor email marketing decision.
Here are five reasons why.
#1. It's a waste of resources.
You pay your email service provider for each subscriber in your list. Sending emails to mailboxes that nobody checks anymore is like throwing money out the window.
#2. Dormant accounts can bounce.
Whether operated by Yahoo or another provider, abandoned emails can be deleted anytime and increase your bounce rate.
#3. They affect your overall engagement.
And low email engagement reflects badly on your sender reputation and deliverability. Those subscribers that don't seem to care about your content, or have long abandoned their accounts, can be the cause for your not landing in the inbox.
#4. They can trigger spam complaints.
If annasmith@yahoo.com gets recycled and the ID is taken by another Anna Smith, the new account owner will wonder who you are. If you're lucky, she'll unsubscribe, but chances are she may label you as spam.
#5. They might be turned into spam traps.
Internet service providers and blacklist providers frequently turn old, abandoned email addresses into spam traps. Recycled spam traps are common in email lists that lack maintenance.
What happens with deleted Yahoo email accounts?
Once disabled and deleted, abandoned Yahoo accounts would be recycled and available for anyone to claim. That's what Yahoo's former Senior Vice President Jay Rossiter explained in his June 2013 blog post.
At the time, the announcement caused concerns regarding possible identity thefts. Here's what Mat Honan of Wired wrote:
"This may have seemed like a good way to get people to log in again, or to try to convert new users to a groovy Yahoo address. But it's a terrible idea. It means that people will be able to claim Yahoo IDs and use them to take over other people's identities via password resets and other methods."
I brought this up with Verizon Media's Senior Director of Product Management, who pointed out that Yahoo doesn't recycle all deleted email accounts.
"MBPs (mailbox providers, Editor's note) might or might not recycle those identities at some point in the future. So, making assumptions on whether reactivated mailboxes might or might not be the same person is a waste of time," Marcel Becker told me.
Sending sensitive information? Use the RRVS header
On the other hand, Marcel Becker offered a solution for senders to verify the ownership of an email account.
"A good tool we recommend senders to use in certain cases, if they send sensitive email, is the RRVS header," Verizon Media's representative said.
RRVS stands for Require-Recipient-Valid-Since and is an extension of the Simple Mail Transfer Protocol (SMTP). The tool was developed by Facebook, in partnership with Yahoo, a year after Yahoo began deleting dormant accounts.
In a blog post he published in October 2014, Facebook software engineer Murray Kucherawy addressed the potential unauthorized access to Facebook accounts by use of recycled Yahoo emails.
The engineer wrote:
"If a Facebook account were connected to a recycled Yahoo email address, that account could be taken over by the new Yahoo account owner via a password change request if no additional protections were in place."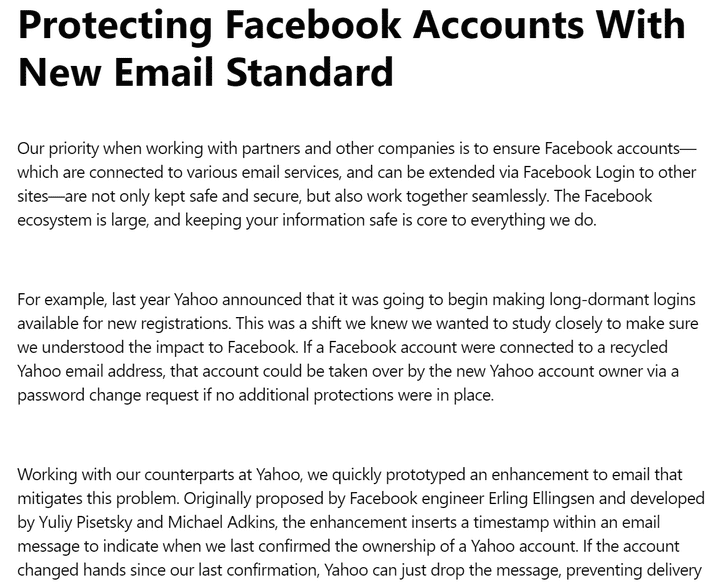 What does the RRVS standard do?
To mitigate this problem, the RRVS – now a Proposed Standard – allows Facebook to insert a timestamp within an email. That timestamp indicates when Facebook last confirmed the ownership of a Yahoo account.
"If the account changed hands since our last confirmation," Kucherawy wrote, "Yahoo can just drop the message, preventing delivery of sensitive messages to the wrong hands."
If you want to learn more about this, Jaikumar Vijayan of Security Intelligence did a great job explaining the RRVS email standard.
Contacting Yahoo Customer Support
Getting an answer from Yahoo was quite the task, and it took me about two weeks.
First, because I knew any official statement would have to get the approval of Verizon Media's PR manager, I reached out to her. Despite my repeated attempts via email and LinkedIn, she never responded.
Next, I called Yahoo's customer support number, 1-800-305-7664. My hope was that the operator would put me in touch with either the PR manager or a deliverability expert.
Fat chance!
After putting me on hold for a little while, customer support specialist Gaby – who declined to tell me her full name, but agreed to be quoted in this article – got back with an answer.
"The only thing I can tell you is that after at least one year of inactivity, the account is marked as inactive. You can read about it in our Terms and Conditions."
I let Gaby know that I'd already gone through the Terms and Conditions and needed to speak with a deliverability expert. Although accommodating and polite, she wasn't able to help.
"The only page I can advise you to go to is gemini.yahoo.com," she added. The page provides information for advertisers, so it was a dead end.
The Terms and Conditions confirm what we all know
As for Verizon Media's Terms and Conditions, they do warn about possible account deletion due to inactivity. See section 7c:
"We may temporarily or permanently suspend or terminate your account or impose limits on or restrict your access to parts or all of the Services at any time, without notice and for any reason, including, but not limited to, violation of these Terms, court order, or inactivity."
They refer to Yahoo accounts deactivation and deletion in other sections, such as 13, g 4: "If your account shows extended periods of inactivity in accordance with our account deletion policy."
However, as one would expect, they don't provide recommendations for senders.
It wasn't until I reached Verizon Media's Senior Director of Product Management that I was able to learn about Yahoo's suggested approach.
Wrapping up: how to manage Yahoo email bounces
As Marcel Becker advised, follow email marketing best practices and remove inactive subscribers consistently.
Prior to that, you can target them with a re-engagement email, as our COO Brian Minick suggested. If you're nervous about these Yahoo contacts bouncing, you can investigate them first by using our Activity Data feature.
When your email validation results are ready, just tick the Activity Data box before you hit Download.
In the report, you'll see the data we were able to add for certain subscribers.
Thus, you'll know whether those subscribers have been active in the past 30, 60, 90, 180 or 365 days by either opening, clicking, forwarding or unsubscribing from an email. More on this, in our Documentation.
Need more guidance on handling Yahoo emails or help to validate your list? Drop us a line anytime – we're here for you 24/7 via live chat, email or phone.
FAQs about Yahoo email bounces
Why are Yahoo emails bouncing?
Yahoo emails are bouncing because of Yahoo's policy of disabling and deleting accounts that haven't been used in more than a year. Yahoo then makes those accounts available again for people to claim. Due to Yahoo's clean-up process, mass email senders are experiencing a high bounce rate on Yahoo email addresses.
Why is my Yahoo email bouncing?
A Yahoo email address bounces when it's been either disabled or deactivated due to inactivity. Yahoo disables email accounts that haven't been active in more than a year. However, if that user logs back into their account, that address becomes active again.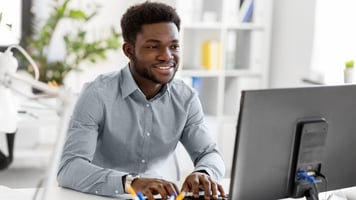 Are your newsletters and marketing emails not getting much attention? Your email hygiene could be the culprit. Read our guide to ...
Read Story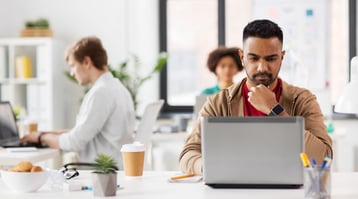 Has your email engagement hit the brakes? You could be banned from the inbox, and a quick email blacklist check will let you know...
Read Story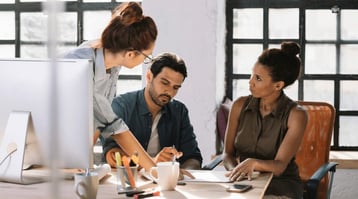 A good spam email checker improves the health of your email list and allows you to reach your customers. Read on to learn how an ...
Read Story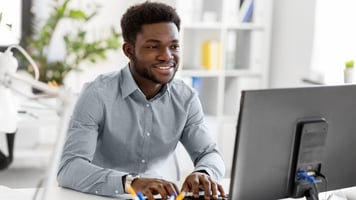 Are your newsletters and marketing emails not getting much attention? Your email hygiene could be the culprit. Read our guide to ...
Read Story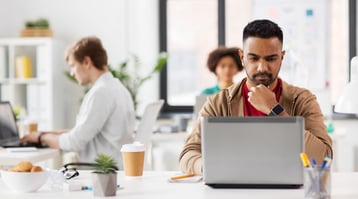 Has your email engagement hit the brakes? You could be banned from the inbox, and a quick email blacklist check will let you know...
Read Story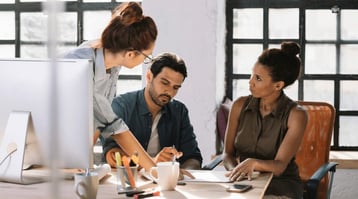 A good spam email checker improves the health of your email list and allows you to reach your customers. Read on to learn how an ...
Read Story