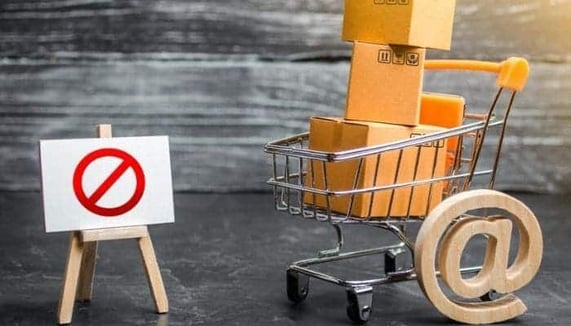 Thinking of Buying an Email List? Here Are 6 Reasons Not To
Are you thinking of buying an email list? It can take a long time to build one, so you may be tempted to take a shortcut. Is it worth it? Our guest author Sakshie Pathak, marketer at Pepipost, shares her thoughts on the topic.
In a survey by Adestra and Ascend2, 51% of marketers say enriching contact data quality is their most significant email marketing challenge. This illustrates how difficult it is to build a strong and valuable email list. One that contains enough data to help you craft personalized and engaging emails.
Why not buy an email list?
Now, here is the question I always get: what's the harm in buying one? Shortcuts save effort and time, right? However, buying an email list can cause disastrous consequences for you and your business.
An email list with rich data is like Internet gold. Mine it and use it properly, and it will make a huge impact on your business. However, building a reliable list takes much more effort than spending a few bucks buying it from vendors.
So, despite what vendors may tell you, here are some reasons why you should never buy an email list.
1. It's technically against the law
First, buying an email list may be against the law, depending on your location. Well, not exactly, but using it might be.
In today's highly competitive marketing landscape, it seems like a smart move to buy an email list. It isn't. Even on the "free" internet, there are rules, guidelines and consumer protections guiding marketers on email.
All over the world, there are laws and regulations protecting user inboxes. We have CAN-SPAM in the USA, CASL in Canada, and GDPR in Europe (updated 8/18). These regulations protect consumers by requiring marketers to obtain permission before sending any emails.
When you buy an email list, you've not obtained permission to communicate to the owners of those email addresses.
When a vendor tells you that it is an opt-in list, they mean that the recipients have opted in to the original owner of the list. So, if you use that list, that's spam, and spam laws are clear and harsh.
For example, CASL provides for hefty fines for violations – up to $10 million! Just for the legal reasons alone, it's best not to buy email lists, but read on!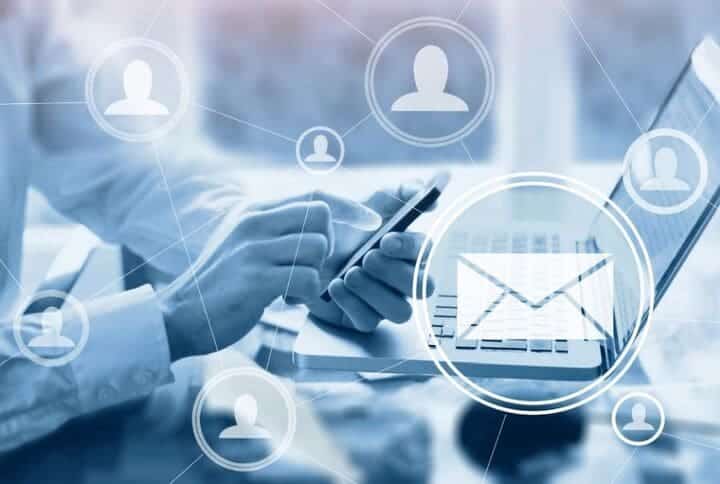 2. No one sells or rents a great email list
This one is obvious. No serious marketer will sell or rent out an email list that performs. All great email marketers know that, in marketing, trust is key to consumer loyalty. They will never sell their customer contacts, especially without consent. They understand the value and will want to keep these valuable leads to themselves.
If you come across email lists that are based on demographics or other promises of targeting, be especially wary. These lists have changed hands several times. It's not reasonable to expect any good customers from these sources.
In many cases, the list provider will send an email out for you to their list with a "negative opt-in." Anyone that does not opt-out is considered opted-in to your list. Then, they hand over those email addresses to you. However, this is not considered to be true permission by GDPR and CASL.
Other times, the list provider will send an email out, on your behalf, requesting opt-in to your list. The legality of this method depends on how the email looks like. If it has elements of your brand, it could still generate bad will against you – even though you're not technically sending it. The recipient will still view it as spam.
Don't forget there are real people on the other end of those inboxes!
3. You will damage your reputation
With all the risk I outlined in #1 and #2, this is a no-brainer. There is too much risk in sending emails to people who haven't opted in. A large part of your sender reputation depends on how recipients interact with your emails.
If they flag your email as spam, your ISP and even email service provider (ESP) will have to take action. Also, if your bounce rates are too high and your click-through rates drop significantly, your reputation will drop, as well.
No reputable email delivery/marketing service will work with you.
At Pepipost, we have made it a policy to weed out spam email senders. If your account has been flagged as a spam account, you won't be able to send your campaigns. Other platforms have a similar stance towards using email lists you haven't built yourself.
In fact, check your contracts. Many ESPs have written language into their contracts that expressly forbid you to send email to addresses that have not opted into your list directly.
Even list providers themselves are having a hard time these days getting an email delivered, so they may ask you to email the list out for them. Don't do it. It is a lose-lose situation.
4. You can kiss deliverability goodbye
As an email marketer, your sender reputation speaks for you. There might be people who will claim to have the knowledge on how to keep your reputation safe. However, better safe than sorry. Do not let the desire to take shortcuts cost you future opportunities to interact with your clients and expand your business.
Once you've been blacklisted, it is difficult to engage prospects and customers in a meaningful relationship. That's because your emails no longer reach their inboxes. In a system where email deliverability is everything, losing it will be a great blow to your business.
5. You will come across as untrustworthy
People dislike strangers who come in their inboxes and try to sell them something. It's easy to hit the delete button and never think twice about that marketer who keeps bugging them. This freedom is joy.
Your subscribers total control over their email space, and many consider it their internet sanctuary. No marketer has the right to be intrusive. If people don't remember signing up for your newsletters or promotions, they won't welcome you in their private space.
When you email addresses you have purchased, you're basically sending them information they never asked to receive. Of course they'll express some resentment. It's a sure way to lose customers before you've even earned them.
6. Do the math
If everything here has not dissuaded you, then you should "do the math". When purchasing a list, it's likely those email addresses will be the most expensive leads you've ever purchased.
Try to factor in:
the total number of emails you send
the percentage that will actually reach the inbox (due to bad data, it will probably be much lower than your usual delivery rate)
the percentage that will land in the user's Spam boxes, due to filters
a lower than average open rate (think less than 3%)
the click-through rate to your landing page.
Then, factor in all the risks above – and it can't possibly be worth it.
One thing about digital marketing has always been true. What worked yesterday may not work tomorrow, and we all must adapt to new approaches.
You may want to read: How to grow your email list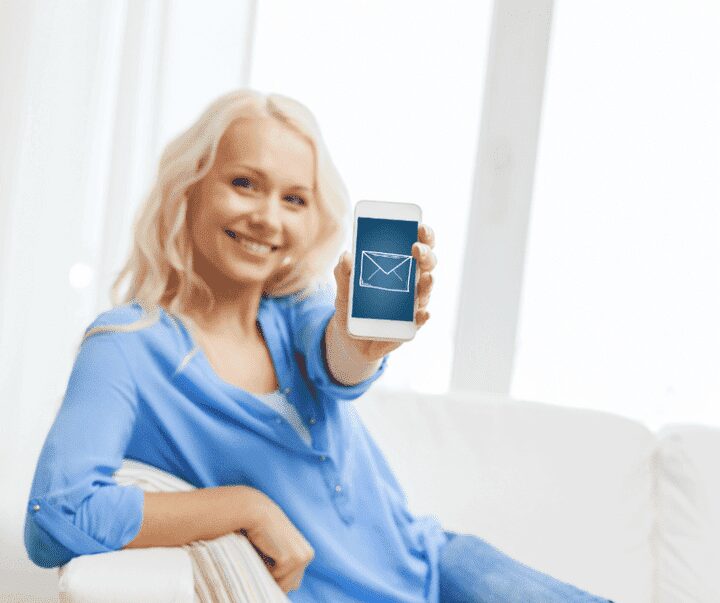 So, if buying an email list is a bad idea, what are your options?
Since buying an email list is obviously a bad idea, I'm sure you are wondering: what now?
I understand you.
However, creating an email list for your business is not a difficult task, and you can start with what you have. Here are a few actionable tips to help you create your own email list!
Plan your data collection
Figure out in advance how much data you want to collect, and what you could collect over time. This is called Progressive Profiling.
You may want to start with bare minimum information, such as an email address and a name. Then, send your customers surveys or drive them to a preference center to get more information about them.
Create great content
One of the keys to having people sign up for your mailing list is giving them great content. Many people do not mind giving you their email if they're getting something valuable in return.
You can then gate your content and ask for their email address if they would like access to your better tools and resources.
Engage your prospects
Many people prefer buying from businesses they're familiar with.
Using the knowledge you have on your target market, come up with clever ways of inviting them to sign up.
For example, you could organize a contest that requires them to sign up and complete a series of tasks to win a prize you have on offer.
Use social media
Social media is a great opportunity for businesses to reach out to prospects.
Engage people on different topics of interests.
Talk to them about how your business could help solve a pressing need they are facing.
You should be direct and create awareness about your emailing lists. Also, you could encourage your audience to join in through posts or Facebook tabs for email collection.
Get creative with the kind of content you craft
Video content is one of the most popular forms of content marketing out there. Younger generations use video exclusively to find out what they need to know.
Infographics and other visual content are not too far behind.
Get your message out in interactive ways and be sure to track your responses. Be smart and creative.
Host an online webinar or a Q and A session
In the B2B space, customers are always curious to see what their favorite content creators are up to. Using webinars, you could involve people in the entire process.
You could help them better understand how your business works. This is going to deepen their appreciation of your brand.
Then, you can encourage them to sign up for your emails and receive more of your content.
Opt-in everywhere
Your website is the most obvious place to include an email opt-in. But don't hide it at the bottom of the page! Put it right at the top!
Consider using pop-ups with a tempting offer to collect email addresses on the spot. Also, don't just put your forms on the home page. Think about where users are going on your site and leverage those pages.
If you have a point of sale system, you may look at systems that allow the customer to opt-in at the counter while checking out.
And don't forget your mobile apps and even SMS driven acquisition. Ask your SMS subscribers for their email addresses and the permission to keep in touch with them.
Just be sure that you follow rules and regulations such as GDPR, CASL and CAN-SPAM. No pre-checked boxes and clear notifications on the content you deliver.
Leverage personal connections and offline recommendations
We don't see this very often, but it is one of the greatest ways to gain subscribers.
People tend to trust a face and name more than they do any well-designed website. If you can get friends to recommend your website, you stand a good chance of being able to add to your existing number of subscribers.
Don't forget to use email address validation
As your list grows, so grows the risk of data decay. You don't want your organic email list to become as bad as a purchased one. So do your best to keep it neat.
Use an email address validation service to remove all bad signups. Spam traps, catch-all, misspelled or abuse emails all impact your sender reputation. Let them go and focus on growing a healthy database.
Let's wrap things up
Buying an email list may be tempting and it might look profitable. However, the long-term dangers outweigh the short-term benefits. I hope you understand this repercussion and take my advice: never buy an email list, ever.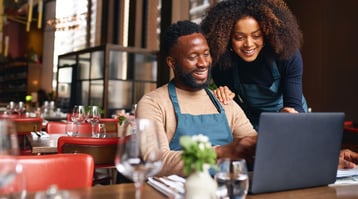 So, you want to build an email list. How do you do it? In this guide, we share all the tactics we know. Tried-and-tested over tim...
Read Story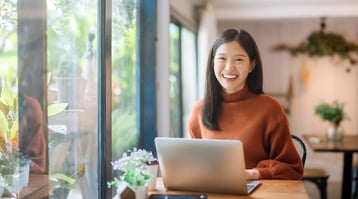 Should you use GIFs in emails? It depends on your brand and what you want to communicate. Marketing strategist Lesley Vos has all...
Read Story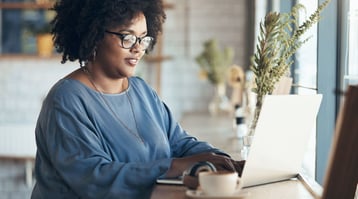 Struggling to grow your email list? Many marketers and business owners are. Worry not – these newsletter signup form examples a...
Read Story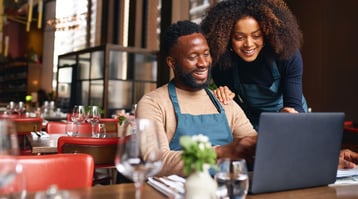 So, you want to build an email list. How do you do it? In this guide, we share all the tactics we know. Tried-and-tested over tim...
Read Story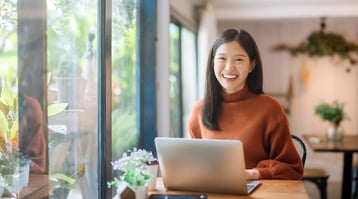 Should you use GIFs in emails? It depends on your brand and what you want to communicate. Marketing strategist Lesley Vos has all...
Read Story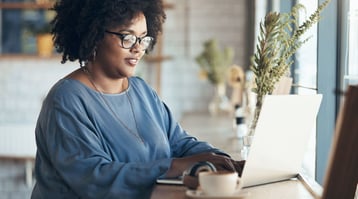 Struggling to grow your email list? Many marketers and business owners are. Worry not – these newsletter signup form examples a...
Read Story