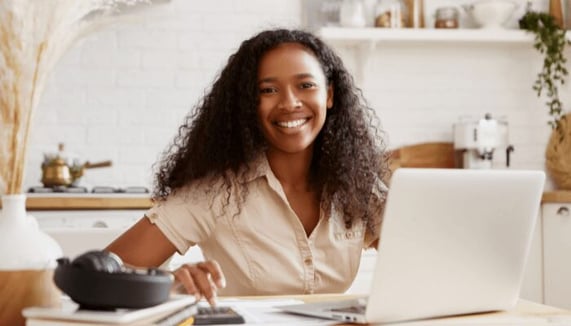 5 Ways to Write Better eCommerce Retargeting Emails
What makes retargeting emails successful? As it turns out, getting them right takes smart strategizing, but fear not —our guest today, Ray Ko of shopPOPdisplays, gives his tips.
You're proud of your online store; it looks great and enjoys solid traffic. But if you're like most other eCommerce sites, you still face one common uphill battle—only about 2% of visits result in a purchase.
It's not a bad thing.
In most cases, new and returning customers simply require a little more time before they buy. And many may only be researching with no intent to buy on any given day.
But it's also important to not let these visits slip through the cracks. Use the information you gather to create no bounce email retargeting campaigns that can spur sales momentum.
The eCommerce market has been growing rapidly so it has its benefits and downsides, which you can see in the latest print on demand eCommerce stats.
How to write retargeting emails
Email retargeting success is all about delivering the right message at the right time. Keep these tips in mind to help you write great emails for your retargeting campaigns.
#1. Maintain a consistent tone in your emails
In eCommerce, if someone shares their email information with you, they likely want to know more about your products. But everyone's unique and some visitors may be interested in other things.
Regardless of whether they're seeking information about your company, blog content to help solve pain points, new product releases or something else, your brand voice should be consistent across all of these messaging touchpoints.
Every brand has a specific tone.
Think of it this way—the clothing company Patagonia may send retargeting emails to some subscribers that highlight new products or sales. However, the company is also aware that its customer base is curious about Patagonia's role in environmental stewardship and what causes it supports.
So the promotional and informational email content should carry the brand's voice that reflects care for the environment.
On the other hand, if you're a deep discount retailer, your customers may be more open to emails that focus on blowout prices and acting fast before you run out of a specific item. If that's why your company exists, then feel free to use a slightly more aggressive sales tone in your retargeting emails.
Related: How to create your own fitness merch
#2. Do you know your brand voice?
Every brand has a way of speaking and acting that attracts certain types of buyers. If you're a company with a branding document, as you work on retargeting email content, it's a good idea to pause and make sure your messaging aligns with your brand voice.
If you're a small mom-and-pop eCommerce or retail store with an online presence, brand voice is important for you, too. You may not have a fully fleshed out branding document yet but take the time to ask yourself some simple questions about your business to help you keep your tone consistent.
Jot down answers and come back to them from time to time.
What is my company mission? Has it changed – how?
What do customers expect from my company and my products?
Is my brand purpose or product driven?
Why does my audience want to hear from me consistently? What drives our engagement?
Brand tone is important for your long-term business health. Consider it when writing all of your emails, including your retargeting efforts.
Segmenting your customers helps you get the right message and tone to the correct person. Segments allow for better personalization because you have greater insight into what a particular group of people really wants from you.
As we said, no customer is the same and each has specific needs.
So, tap into your customer's history on your website, respond to past emails, and your CRM software information to build personas and group profiles.
Your segments will be unique to your business, but some common ways companies divide their email retargeting audiences include:
Cart abandonments; more than 70% of customers abandon midway through checkout
Those who have purchased once
Customers who have never purchased
Men and women in specific age groups
Product category preferences (loyal or returning customers)
Those who have opened emails and those who have not
Those who have acted on opened emails and those who have not
If you notice contacts on your email list that don't have a lot of activity tied to them, use an email validation service to make sure the address you have is legitimate.
Bonus tip: Try ZeroBounce's Activity Data to see which of your subscribers have ben active in their email accounts in the past 30 to 365 days.
You don't want to waste your time researching leads that aren't real. Make sure your email verifier also uses AI to help improve metrics and reduce bounces.
#4. Create subject lines and preview texts that grab attention
About 69% of people decide if an email is spam based on the subject line. It's the first impression, and you don't want to lose your audience with subject lines that don't interest them or even speak to their needs.
Some subject lines use humor or shock value, but those can be risky. Knowing your customer persona or audience segment can help you craft the perfect subject line.
While you will customize your own, here are a few of the most popular approaches.
Fear of missing out (FOMO)
"Urgent," "Expires at Midnight," "Today Only"– you've seen these in your own inbox. This approach uses time and low supply to create urgency and a sense of need.
Addressing pain points
Your customers use your products because they solve problems or enhance their life in some way. Address those pain points in the subject line. Whether your soap gets rid of odor, your carrying case keeps people organized or something else, tout the problems you solve in the subject line.
Personalization
A growing trend is to insert the customer's name in the subject line. While there are opinions for and against this approach, some studies suggest it could improve open rates by as much as 50%.
Tell them what they'll get
Being direct has its benefits, too. If your email comes with an offer, indicate it in the subject line. A free eBook awaits, a 30-minute crafting workshop requires a sign-up—whatever it is, use the subject line to announce it. When they open, they'll get the details to join, sign up, etc.
Finally, make sure your subject line is mobile optimized, and follow best preheader text practices by making sure it has a call to action, or CTA, and does not repeat the subject line.
#5. Follow up at the right times
Make sure you follow up in a timely manner. In eCommerce, there's always a balance between consistency and being pushy. It can be a pet peeve if you send out too many emails. Let your metrics help you gauge the appropriate times between reengagements.
That said, there are some general timing recommendations to keep in your back pocket. An abandoned cart requires a quick follow up, usually within minutes, hours, at the latest a day. If a customer doesn't respond after multiple retargets, discontinue abandoned cart emails after 30 days.
Time of day is important, too
The best time to send emails is during daytime work hours. Some research points to 8 AM as a popular time for those who begin their day checking emails.
Then, the best day to send emails can vary. Some research has found Tuesday is great for open rates, but depending on your industry, the best day to send could be Monday or Wednesday.
Some industries perform well on weekends, too. Invest in automated email services that can assist with email deployments and data driven integrations to connect with your customers at the ideal times.
As you learn more about your customers and adjust messages, don't just consider the effectiveness of the content, but also the timing between emails and between customer actions and emails.
Was the engagement within a day of the customer visiting your website? A week? How long has it been since the last email was sent?
You may find timing patterns that work for specific segments.
Conclusion: match your brand tone with your segments for email success
Above all, quality content that serves your specific audience earns the best results. To deliver that, it's important to maintain a consistent tone while using all tools available to further inform yourself of what your audience needs.
Over time, you'll find there may be many different needs your company serves. And you can keep refining messages in your retargeting emails for specific segments while adhering to your own unique brand voice.
It's a delicate balance between your brand being itself and being what your audience needs it to be. But it's worth the effort if you want to succeed with retargeting campaigns and giving your customers what they really want.
Author: Ray Ko has been creating effective visual merchandising and interior design strategies for retailers for more than 20 years. Today, he is the senior ecommerce manager for shopPOPdisplays, a leading designer and manufacturer of stock and custom acrylic product.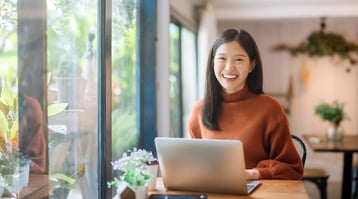 Should you use GIFs in emails? It depends on your brand and what you want to communicate. Marketing strategist Lesley Vos has all...
Read Story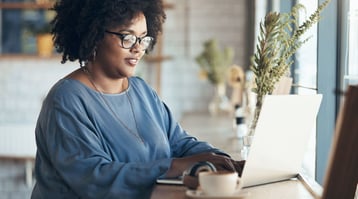 Struggling to grow your email list? Many marketers and business owners are. Worry not – these newsletter signup form examples a...
Read Story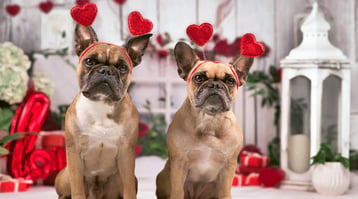 Valentine's day is just around the corner and you are finalizing the last details of your email campaign? Jeremy Moser of PR &a...
Read Story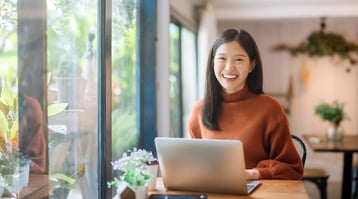 Should you use GIFs in emails? It depends on your brand and what you want to communicate. Marketing strategist Lesley Vos has all...
Read Story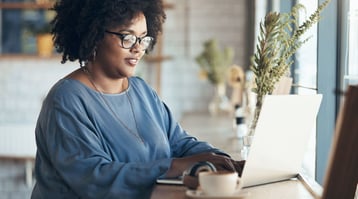 Struggling to grow your email list? Many marketers and business owners are. Worry not – these newsletter signup form examples a...
Read Story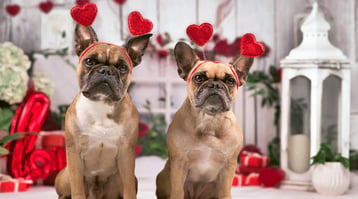 Valentine's day is just around the corner and you are finalizing the last details of your email campaign? Jeremy Moser of PR &a...
Read Story