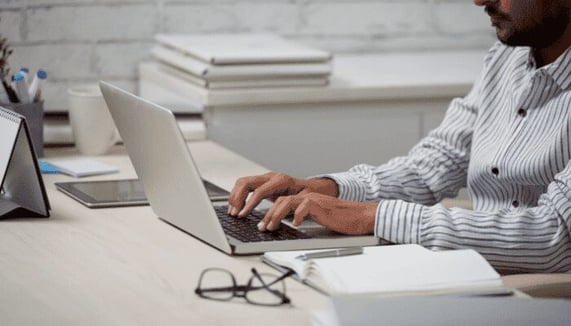 The Pandemic's Effects: Millions Out of Work. Is Your B2B Email List Still Good?
More than 33 million Americans have filed for unemployment aid in the past seven weeks as a result of the coronavirus pandemic. Is your B2B email list still valid and safe to use? Most likely not. As the number of jobless people is rising monthly, so does the percentage of invalid email addresses in your B2B database.
Why your B2B email list is outdated
The novel coronavirus has not only caused one of the most severe public health crises of the last decades but also, a historic blow to the economy. Recent data paints a gloomy picture of the current workplace:
The U.S. unemployment rate has skyrocketed to 14.7 %, the Bureau of Labor Statistics (BLS) has just announced
20.5 million Americans lost their jobs in April
It's the highest level and the most dramatic over-the-month increase since the BLS has started recording monthly rates in 1948
33.5 million people have claimed unemployment aid in the past seven weeks, CNBC reports.
while the crisis has had a strong impact on the leisure and hospitality industries, unemployment is "widespread among the major worker groups," according to the BLS.
Related >>> Trying to understand more about small business loans? MONEY magazine put together a great, in-depth guide on the best small business loans of 2020.
The COVID-19 pandemic and its consequences also affect marketers around the world. Apart from those who have lost their jobs, marketers in the business to business (B2B) sector are confronted with rapid data decay.
So, with so many people out of work, how much of your B2B email list is still accurate?
"Here's a straightforward marketing insight: if you're a B2B marketer who operates in or targets the United States, chances are your email list is severely damaged," warns Christopher Penn, Co-Founder and Chief Data Scientist at TrustInsights.ai.
"What this means is fairly clear," Penn adds. "Every non-personal email you have in your database has the potential to be invalid. Personal emails – the hotmails, gmails, etc. of the world – should continue to be fine, but corporate emails likely will not be."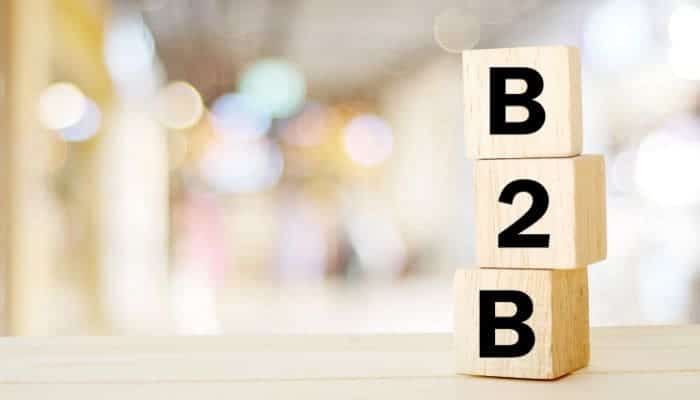 How quickly does a B2B email list go bad?
All email lists degrade over time. In normal circumstances, B2B data decays at a rate of 2.1% every month, according to Marketing Sherpa research. That means 22.5% of your B2B email list becomes obsolete every year.
Here's what can cause your database to go bad:
employees leaving or losing jobs
people abandoning their email addresses when switching to another provider
dormant email addresses that turn into spam traps
invalid and dead domains
lax subscription methods: the lack of double opt-in, reCAPTHA verification, or an email verification API to tell humans and bots apart
Add to these factors the devastating economic effects of the pandemic. Once they were laid off, millions of workers in the U.S. left behind their email addresses, so a massive segment of your B2B email list has degraded. Christopher Penn suggests that as much as 25% of your database may have gone bad in the past seven weeks.
Also, ZeroBounce COO Brian Minick shares our customers' recent feedback on list quality.
"We've heard from our customers that they are seeing some business emails becoming invalid and bouncing over the last few weeks and months," Brian told me.
"As a lot of companies across the world were forced to close, we'll see more emails go invalid that were valid even a few weeks ago."" he added.
With high bounces come serious email deliverability issues. So, how can you quickly recognize the pitfalls of poor list hygiene and take action?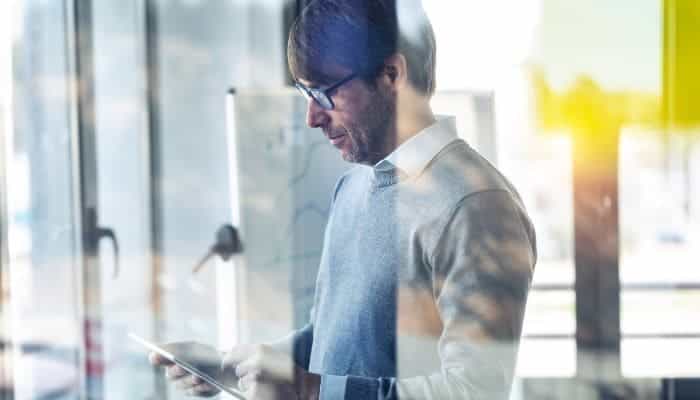 How to deal with invalid contacts and make sure you reach people
It's a fact: B2B email marketing gets an overall lower engagement than business to consumer (B2C) campaigns. The average open rate for B2B emails is 4.7% lower, so you're already starting from a rather rough spot.
Ignoring data integrity is always a mistake, and now – with bounces increasing – it can cause your entire email marketing program to fall flat. Fortunately, these issues are fixable and you can keep a good email engagement even during this crazy time.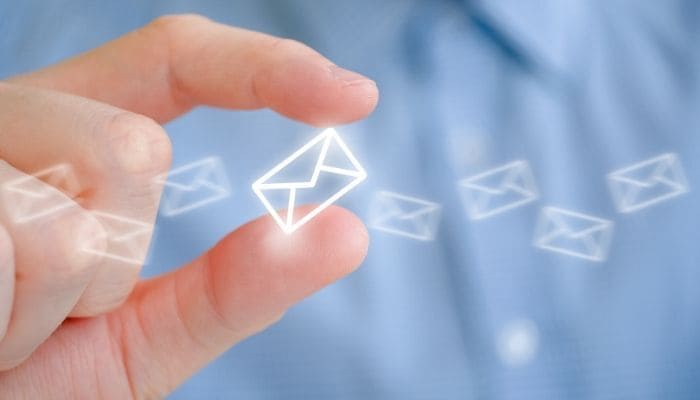 Prune out bouncing email addresses
We always recommend you to clean your email lists regularly – duh, we're an email validation service. But the definition of regularly has just changed: if you usually validated your database quarterly (or before every large email campaign), you should do it more often in the following weeks.
Take a look at it today. For starters, check out your most recent reports to see:
what your bounce rate was: it should never be higher than 2%, the industry standard
if there is a decline in your open and click rates
Of course, if your bounce rate has gone up, that's the first indicator your B2B email list needs a scrub.
Internet service providers (ISPs) enforce certain limits for bounces. Allowing them to spiral out of control can prompt your email service provider to issue a warning or suspend your account altogether. If you use MailChimp, for instance, you may get an Omnivore warning, so avoid letting bounces pile up and get you in trouble.
Related >>> Yahoo emails bouncing? See why and what you can do
"It's important that you are regularly checking and validating your list – today and in the future – as we continue to navigate through this pandemic," ZeroBounce COO Brian Minick advises.
The great thing about using an email checker is that, apart from invalid email addresses, it weeds out other risky contacts. So not only are you making sure your campaigns won't bounce, but also, you can isolate abuse emails, spam traps, role-based, catch-all, and temporary accounts from your B2B email list.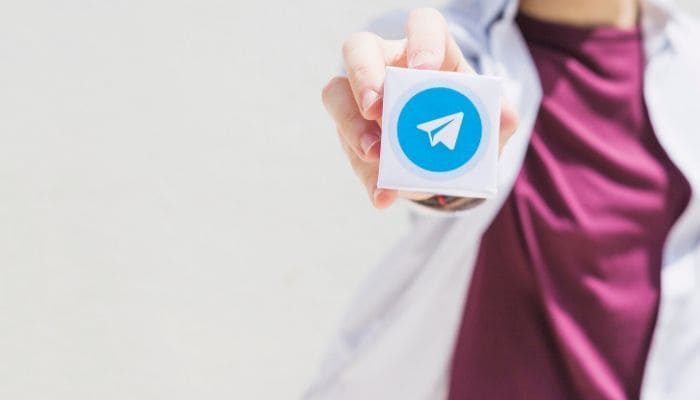 Score catch-all email addresses
These addresses are a special breed. Most email validators will tell you they're valid, so you continue to email them without knowing they're prone to bouncing.
ZeroBounce, on the other hand, marks them as catch-all from the get-go. So, when you run your list through our email verifier, you'll probably see some catch-all emails in your report, as well.
We wrote about them here and they're particularly important right now as they're prevalent in B2B email databases.
Let's say John Smith has just lost his job as a result of the coronavirus crisis. To avoid missing any emails sent to its domain, the company he worked for has turned his email into a catch-all. The problem is that email can bounce when:
the mailbox gets full. This will cause a soft bounce. Most email service providers will retry that mailbox a few times before deeming it undeliverable.
the company decides to reconfigure its server to not accept all emails sent to it. As a result, you'll get a hard bounce.
Related >>> Read our email validation glossary to learn the difference between soft and hard bounces.
How do you know whether the catch-all emails in your list are legit? Validating them is impossible – these domains will always return a valid response.
However, you have the option of scoring them.
Our A.I. email scoring system has been helping thousands of customers sort out valid from dead-end catch-all emails. By giving you a predictive quality score (ranging from 0 to 10) for each email address, ZeroBounce A.I. helps you avoid the risk of bounces and protect your sending reputation.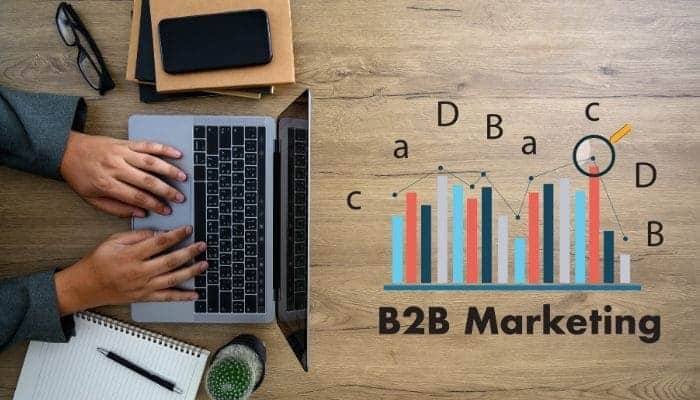 How to keep your B2B email list engaged
So far, you've learned that ensuring your email list is in good shape is essential to your inbox placement. When you email real people, who want to engage with you, you're sending ISPs a positive signal. You're telling them that you're making an effort to follow email marketing best practices.
Nonetheless, keeping a B2B email list engaged takes more than that. What does it all come down to? As his perspective on the Trust Insights blog was so helpful, I reached out to Christopher Penn. Here's what he told me:
"The one obvious thing every B2B marketer can do to keep a list engaged is the one thing almost no B2B marketer ever does: send valuable content."
Penn goes on to offer more actionable advice and some food for thought:
"Be honest with yourself: is your email newsletter/email marketing good enough that if you didn't work for your company, you'd still be happy to get it? Would it be good enough to pay actual money for it?
Every week, when I send out the Trust Insights newsletter, I ask myself those two questions. Having fresh, unique data in every issue and having a weekly wrap-up of new job openings in marketing make the newsletter worth receiving, and it passes my test – if I didn't work for the company, I'd STILL want to get the weekly email.
I can count the number of email communications from brands, B2B and B2C alike, that I actually look forward to receiving on one hand. What about you?"
So, what about you?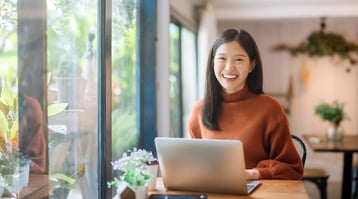 Should you use GIFs in emails? It depends on your brand and what you want to communicate. Marketing strategist Lesley Vos has all...
Read Story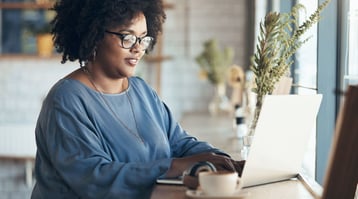 Struggling to grow your email list? Many marketers and business owners are. Worry not – these newsletter signup form examples a...
Read Story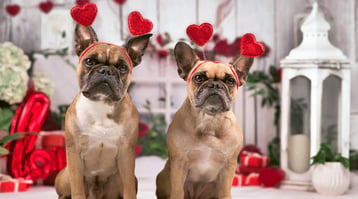 Valentine's day is just around the corner and you are finalizing the last details of your email campaign? Jeremy Moser of PR &a...
Read Story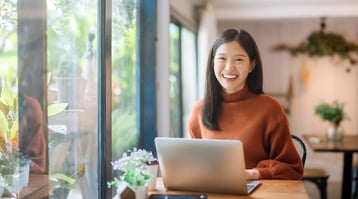 Should you use GIFs in emails? It depends on your brand and what you want to communicate. Marketing strategist Lesley Vos has all...
Read Story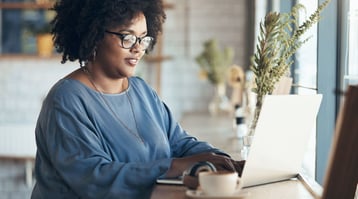 Struggling to grow your email list? Many marketers and business owners are. Worry not – these newsletter signup form examples a...
Read Story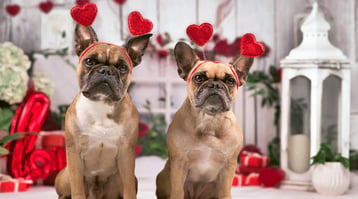 Valentine's day is just around the corner and you are finalizing the last details of your email campaign? Jeremy Moser of PR &a...
Read Story