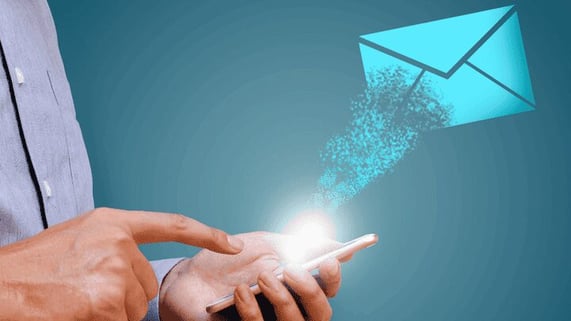 How to Boost Your Email Signups by Offering Free Digital Downloads
Thinking to create a freebie so you can boost your email signups? Growing your email list is easy when you have the right free digital downloads in place – and the perfect platform to support you.
Out of all of the marketing channels out there, your email list may be the most powerful. With over 3.9 billion active email users, there's no end to how many people you can reach.
On top of that, your email list is the one channel that is solely yours. While other marketing platforms like Facebook or Google may be effective, your campaigns are at the mercy of their algorithms. When their algorithms change, so does your marketing strategy.
Email, on the other hand, doesn't.
Why grow your list with free digital downloads
Not only are you not limited to any single platform when using email, but you also have complete control over how you market. You can email literally anyone, about anything. While other platforms change, email largely remains the same.
Unfortunately, the average American worker receives 126 emails a day. This means that you need to be selective when building your email list. People will only open your emails if they're relevant to them—otherwise, you'll simply get lost in the mix.
Done right, however, email can be super effective for growing your business. Let's take a look at how you can build an email list fast, with free digital downloads.
What is an email list?
Simply put, an email list is a cumulation of emails that you've collected over time. The sources of the emails may vary but they all serve the purpose of allowing you to reach your subscribers in their inbox.
Businesses aren't limited to just one email list, however. Segmenting your subscribers into several different lists is a common practice among email marketers and allows you to tailor your emails to specific segments for better results.
Emails are unique among marketing channels because they allow for ultimate personalization. You can put just about anything that you want in an email and if your subscribers are interested, they'll interact with your offering.
And unlike other platforms, you don't have to pay to send out emails, at least when you're starting out. This makes it an extremely viable marketing channel for businesses who are just beginning with email marketing.
Why free digital downloads will boost your subscription rate
Time is at an all-time premium. With thousands of businesses vying for attention, customers are becoming more wary of who they give their contact information to. As a result, unless the offer is relevant to them, requests for contact info typically go ignored.
In the past, businesses were able to build email lists by:
renting or buying email lists from third-party vendors
passing around sign-up sheets at real-world events
cold calling other businesses or personal numbers.
However, businesses have since come up with new, more effective ways to build email lists.
Marketers have figured out that the optimal way to get users to sign up for an email list is by getting them to come to you.
The best way to do that? By offering the user something they're interested in.
Digital files: the power of the freebie
One of the best ways to grow your email list now is to offer users something in return for their email address. This is usually in the form of a digital freebie of some kind, depending on your niche. Let's say you are a:
producer – you can offer free samples and drum kits to your subscribers.
photographer – you can give subscribers access to free lightroom presets.
cook – try offering a PDF of your 10 most popular recipes.
graphic artist – how about some free design templates?
resume writer – your subscribers may appreciate a resume checklist!
Think about it—would you give your email address to a stranger on the internet? Probably not. Your inbox is most likely already full of ads and newsletters from other businesses.
But would you give your email out in exchange for something you really want? Well, now the offer is beginning to look more tempting.
Get direct feedback from your subscribers
Another great thing about free digital downloads is they give you feedback into the wants and needs of your subscribers.
If you find that offering a singing tutorial video is getting you more email addresses than your PDF on breathing techniques, then that tells you that your subscribers are more receptive to video formats.
From here, you can begin focusing your time on making more video tutorials to get you more subscribers. But that's not all. By creating several different offers and analyzing the results, you can collect even more data to create relevant email opt-ins or even digital products to sell in the future.
Distributing free digital downloads
Giving out freebies is starting to look pretty good, huh? Before you can do that, however, you need to find a platform that will let you distribute your digital files.
One of the most popular ways to distribute digital files is through an eCommerce platform. These platforms allow you to easily set up an online shop where you can list your digital files.
Most eCommerce platforms also let you embed your entire store, product list, or even a simple "buy now" button on your website, so users can get their files immediately.
The market for eCommerce platforms is pretty huge, so it can be confusing knowing which platform to pick. When choosing an eCommerce platform, we recommend looking for the following features.
Security
Piracy is a big worry for many online businesses. Compromised data can lead to your products being stolen or even lead to your subscribers' information being stolen. When that happens, the damage is often irreversible and it will be difficult to persuade your subscribers to trust you with their information ever again.
That's why it's important to choose an eCommerce platform with robust security features.
The right platform will offer security features like secure cloud hosting, PDF file stamping, and limited downloads. This will keep both your products and your subscribers safe from potential hackers.
Fast file delivery
Have you ever signed up for a freebie, only to have it be delivered hours or even days later? Not only is this annoying for your subscribers, but often the excitement of your freebie has worn off by then. They won't be as interested in your freebie as they would have been if they'd gotten it immediately. That could lead to them unsubscribing from your email list.
To avoid this, make sure that your eCommerce platform uses high-speed cloud servers. Anything less than an instant delivery is simply too slow.
Marketing and analytics
eCommerce platforms aren't just for giving away products! Many platforms now offer marketing and analytic features that you would otherwise have to pay for with a separate service.
Some features to keep an eye out for include:
Email marketing: Being able to do your email marketing from your eCommerce platform can make things a lot easier since you don't have to worry about any pesky integration issues.
Upsell/Discount codes: Just because you're offering freebies doesn't mean you can't sell your own products as well. Offering an upsell or discount code along with your freebies can encourage subscribers to make purchases while they're still fresh and enthusiastic about your brand.
Analytic tracking: Tracking your freebies can give you insight into what's working and what's not. Knowing what's popular and where your traffic is coming from can help you leverage this information to make even more effective future freebies!
If you're in the market for an eCommerce platform to give away freebies from, you could give Sellfy a try. Sellfy is an eCommerce platform that has each of the three features described above and specializes in digital files.
Sellfy isn't solely for giving away freebies, however. Later down the line, you can also list paid products. Using their built-in email marketing feature, you can then reach out to your growing email list and sell your own digital downloads!
Key takeaways: how to build your list fast
Email is one of the most effective marketing channels out there, so take advantage of it! If you want to build an email list fast, remember these key points:
Unlike other marketing channels, email gives you full control over who you market to and how you market to them.
With so many businesses selling online, consumers have gotten better and better at tuning them out. Offering relevant freebies helps you cut through the mix and collect email addresses.
Tracking the effectiveness of your free digital downloads can give you valuable insights into your audience's psyche. You can then use this information to create even more relevant offerings and products.
In order to give away freebies, you'll need an eCommerce platform. Look for one with modern security features, high-speed servers, and marketing/analytic tools.
eCommerce platforms aren't just for freebies. You can pair your freebies with upsold or discounted products or host products to sell to your subscribers later on.
Whenever you add a new email address to your database, make sure it's valid. Use an email list cleaning service to prune your list, then install an email verification API so you can check all new signups in real time.
Want to get started with ZeroBounce? Create an account today and validate 100 email addresses for free — every month.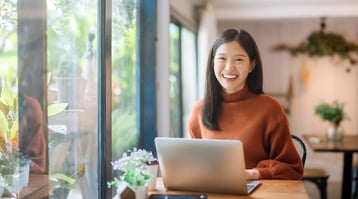 Should you use GIFs in emails? It depends on your brand and what you want to communicate. Marketing strategist Lesley Vos has all...
Read Story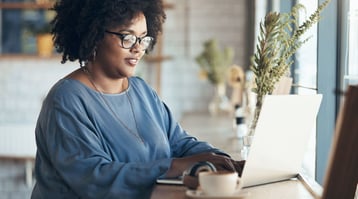 Struggling to grow your email list? Many marketers and business owners are. Worry not – these newsletter signup form examples a...
Read Story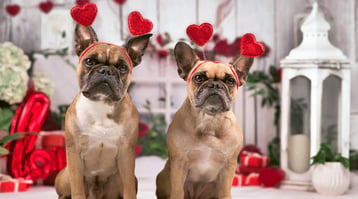 Valentine's day is just around the corner and you are finalizing the last details of your email campaign? Jeremy Moser of PR &a...
Read Story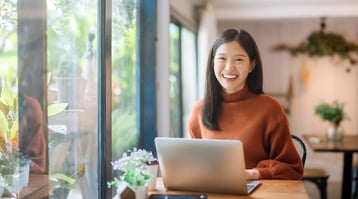 Should you use GIFs in emails? It depends on your brand and what you want to communicate. Marketing strategist Lesley Vos has all...
Read Story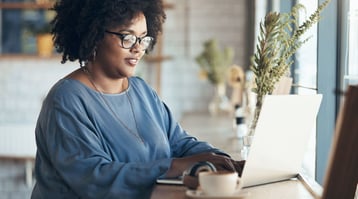 Struggling to grow your email list? Many marketers and business owners are. Worry not – these newsletter signup form examples a...
Read Story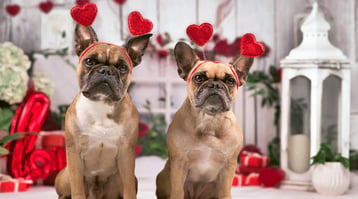 Valentine's day is just around the corner and you are finalizing the last details of your email campaign? Jeremy Moser of PR &a...
Read Story