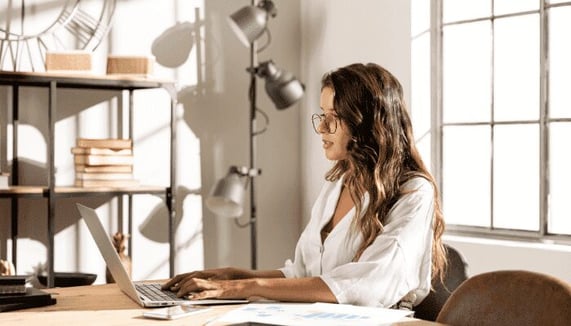 A Data-Driven Guide to Your Email Marketing Strategy for 2021
Content expert Zoe Devitto brings some great insight into creating an effective email marketing strategy for 2021.
Did you know that in 2019, advertisers in the US spent $350+ million on email advertising to reach the 3.9 billion people using email daily?
In a world filled with more marketing channels than we've ever had at any other point in history, email is what serious marketers return to time and time again.
This isn't just a case of sticking with what you know. It's a case of sticking with what works.
According to recent research:
Customers typically prefer email more than any other communication method, as the best way to hear about discounts, deals, and offers.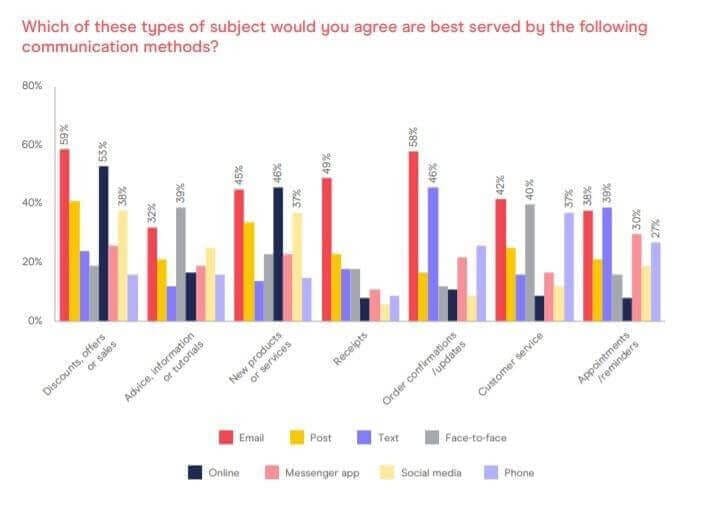 Putting together a winning email strategy means bringing together the right tools, the right message, and the right approach to ensure your campaigns hit the mark every time.
Here's how to do it.
Strategies to ace your email marketing in 2021
#1. Use email automation tools
Given the increasing complexities of creating an effective email strategy, developing and executing your campaigns manually is far from the most effective approach.
For one thing, it's time-consuming and requires constant attention, drawing you away from other aspects of your business. Also, it simply doesn't produce the kind of results that you get with proper email automation.
For the unfamiliar, this simply means that specific actions your customers take will automatically trigger an email that goes out to them.
This could be as simple as a single receipt of purchase confirmation or as advanced as a series of onboarding emails.
Either way, email automation has been shown to work time and time again.
According to Moosend:
63% of companies outperform their competitors thanks to automation.
B2B marketers using automation see their sales pipeline contribution increase by around 10%.
58% of marketers utilize email automation for upselling.
That's before we even get to the problem that's a thorn in the side of many eCommerce businesses: recovering abandoned carts.
Sending out a checkout recovery email is an effective way of reducing cart abandonment.
Abandoned carts and onboarding are not the only occasions when automated emails can be effective.
You might also decide to use them for:
New product launches
Limited-time-only sales
Customer retention and rewarding loyalty
Improving user engagement
Winning back old customers
Delivering added-value content
So far, so good, but if you've always dismissed marketing automation as being a costly and complicated affair, then it's important to note this isn't necessarily the case.
There are countless email automation tools out there that simplify and streamline the whole process for you. With very few exceptions, all of them are designed to be exceptionally user-friendly, meaning you don't have to be a technical wizard or some kind of next-level marketing scientist to use them.
Most are relatively affordable too, especially when you consider that $42 to $1 ROI we looked at earlier.
#2. Keep an optimized subscribers list
List optimization is an often overlooked part of successful email marketing, but it will pay dividends when it comes to ensuring quality open and click-through rates.
Of course, phrases like "optimize your subscriber list" may sound technical, but essentially what we're talking about here is regularly cleaning your list of any dead or dormant accounts. When you do send out those messages, they're more likely to land in the inboxes of active email users.
The DMA Consumer Email Tracker 2020 report notes that 23% of email users surveyed use a separate email address just for marketing emails, while 8% have an email address that they no longer use.
Keep those inactive addresses in your subscriber list, and you're going to end up with a higher bounce rate, which is the term given to the percentage of emails that never make it to their recipient.
Of course, you don't need to do this the hard way.
Most email automation platforms integrate with email validation tools – like ZeroBounce – to help you save time on validating your list. 
These tools check if a given email address can receive an email but can also provide handy contextual information such as whether the email is a catch-all or disposal address.
These details allow you to proactively prune your list, leaving you only with those addresses that are in active use.
#3. Personalize your messages
"Dear Customer" is rarely effective, at least not as much as "Dear John."
This is why brands like Amazon always include their customers' names in their emails and base their marketing emails upon each customer's browsing and buying habits.
It's also why ClicData reports that personalizing your subject lines can increase open rates by 26%.
Many brands use the power of list segmentation for this reason. The process of dividing up your email subscribers into several lists based on their buying habits, interests, or other critical customer data can make them more personable.
For example, suppose you run an eCommerce store that sells sporting goods. In that case, there's no guarantee that just because customers bought running shoes from you, they're also going to care about that hot new range of hockey sticks. The hockey players who frequent your store probably couldn't care less about hydration-vests and other running-centric products.
As such, you'd look at what products your customers were buying and create separate lists for your runners, your hockey-playing customers, your tennis fans, and so on. This ensures that each type of customer only gets relevant, emails.
You can use this same process for dividing up your media contacts if you're using email as part of a PR outreach campaign. You can also use segmentation to make sure that those already signed up to your premium subscription service receive a different kind of upsell campaign than those trying out your free plan.
#4. Send mobile-friendly, interactive emails
We all know that mobile matters when it comes to our websites. That's why so many of us have invested in testing mobile responsiveness and adapting our online presence so it looks good and functions flawlessly on any device.
Still, while responsive web design may be par for the course these days, not everyone realizes that it's just as important when it comes to email.
According to the Litmus State of Email Engagement Report 2020, mobile is the preferred way to consume email for 39% of users. This figure actually dropped from 42% in 2019, likely due to the lockdowns, though even then, some 85% of users still access their email on a mobile device, even if it isn't their preferred option.
Therefore, optimizing your email campaigns for mobile devices is as important as it's ever been.
At a bare minimum, you should:
Use pre-headers to give subscribers a summary of the message.
Keep the copy clear and simple.
Keep images to a minimum.
Focus on big CTA buttons that are easy to click.
#5. Leverage drip email campaigns
Closely linked to the topic of email automation, drip email campaigns can be an effective way of increasing open rates and click-throughs. But more importantly, they can increase sales and revenue.
In the most basic sense, a drip campaign is exactly what it sounds like: You drip feed your message into your customers' inboxes at set times and dates depending on what objectives you want to achieve and how your customers engage (or in some cases don't engage) with your service.
For example, if your Key Performance Indicators (KPIs) show that user engagement is down and people aren't as active as they once were, then that's a prime opportunity to create a drip-email campaign to coax them back.
Perhaps you could offer additional features, a free trial of your premium service, or anything else that adds value.
Alternatively, you might want to follow the excellent example set by Netflix. They famously encourage former subscribers to return simply by reminding them of how much they're missing out by not rejoining the service.
If your main goal is to boost sales, on the other hand, then you can use drip emails to run a limited-time-only campaign with an enticing special offer.
WordPress often uses this kind of campaign to upsell their premium plans, sending out a voucher code for 20% or 40% off, followed by a reminder a few days later if the customer doesn't snap up the offer the first time around.
Both emails typically include a count-down timer, increasing the sense of urgency and exclusivity of the offer and serve as a great example of email marketing done well.
#6. Ask for feedback
Last but by no means least, never underestimate what a significant role your customers themselves can play in helping you improve the effectiveness of your email marketing strategy.
After all, what better way to determine what does or doesn't work for your customers than to simply reach out and ask them?
Once you've done so, you can analyze that valuable customer feedback and use it to your advantage.
Taking the time to talk to your customers can help you understand how customers feel about your existing email campaigns. Still, they can also be just as helpful in generating new ideas for communicating better with them in the future.
You can get customer feedback in many ways, whether you use a straight-forward email survey, a focus group, a Customer Effort Score (CES) on your website, or if you have decent social media engagement, by posting questions on your social media profiles.

Whichever method you choose, keep in mind that soliciting feedback can sometimes be a challenge, and you'll generally always get better results if you offer an incentive such as a money-back voucher to those who respond.
Ramp up your email marketing strategy in 2021
If you've always held the belief that running a successful marketing campaign was some kind of advanced science for elite few marketing gurus, then we hope this guide has helped you think a little differently.
Sure, there's more to it than merely firing any old message out into the virtual ether and hoping for the best. With so many tools out there to help you along, creating an email marketing strategy that works is possible – no matter what your level of expertise.
Simple, easy-to-use email validation tools can be used to keep your subscriber list clean and optimized at the click of a button.
Mobile-friendly email templates allow you to use a beginner-friendly, drag-and-drop approach to designing messages that are every bit as attractive on a client's desktop computer as they are on their mobile or tablet.
Finally, there are many marketing automation tools out there to help streamline your entire email campaign. That leaves you with more time to focus on your customers so you can take your business to the next level.
Zoe is a content marketing strategist for SaaS brands like FollowUpBoss, Mention.com, and more. On the personal front, Zoe is a pho enthusiast and loves traveling around the world as a digital nomad.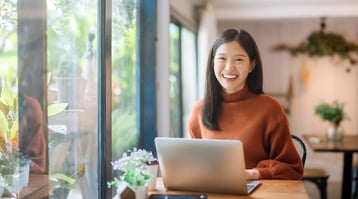 Should you use GIFs in emails? It depends on your brand and what you want to communicate. Marketing strategist Lesley Vos has all...
Read Story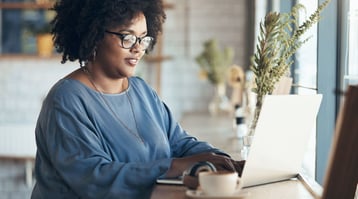 Struggling to grow your email list? Many marketers and business owners are. Worry not – these newsletter signup form examples a...
Read Story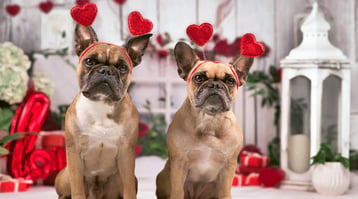 Valentine's day is just around the corner and you are finalizing the last details of your email campaign? Jeremy Moser of PR &a...
Read Story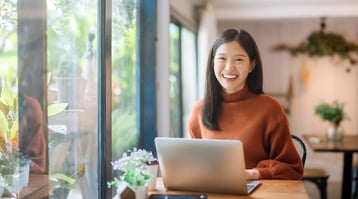 Should you use GIFs in emails? It depends on your brand and what you want to communicate. Marketing strategist Lesley Vos has all...
Read Story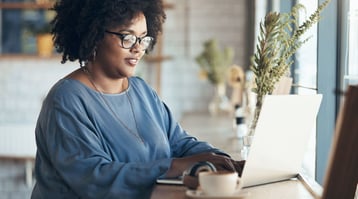 Struggling to grow your email list? Many marketers and business owners are. Worry not – these newsletter signup form examples a...
Read Story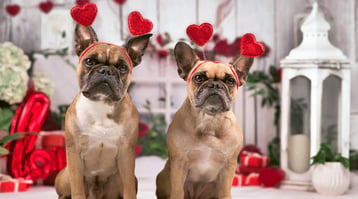 Valentine's day is just around the corner and you are finalizing the last details of your email campaign? Jeremy Moser of PR &a...
Read Story