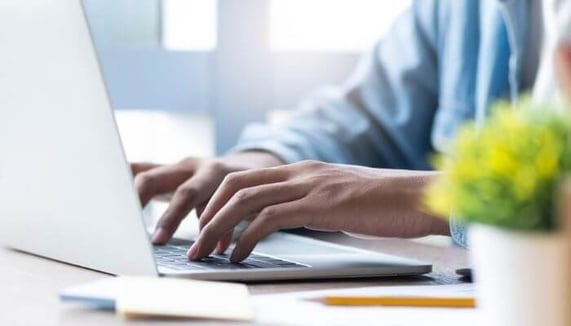 How to Create Personalized Email Campaigns That Boost Conversions
Our guest Adela Belin shares seven techniques you can use to create personalized email campaigns and drive more revenue.
Why personalized email campaigns do better
Email marketing is one of the most effective ways of obtaining and retaining customers. Multiple studies show that marketers generate jaw-dropping ROIs through email marketing earning as much as $44 for every dollar spent.
However, despite its incredibly high ROI, not every email campaign is effective. A one-size-fits-all strategy is not enough. To make the most out of your email marketing campaigns, you need to create specific and personalized content that is relevant to each recipient.
Personalization is vital when connecting with your target audience. According to Accenture, 44% of customers are frustrated when a brand fails to deliver relevant and personalized experiences.
This is where tailoring your email campaigns to your audience's needs comes into place. It encourages interaction since more people will open and respond to your emails.
A marketing study found that 82% of marketing specialists have witnessed a substantial increase in their email open rates by leveraging the power of personalization.
Seven email personalization techniques for boosting conversions
The modern consumer is inundated with tons of marketing messages, most of which are never opened, or even worse, are marked as spam.
However, a personalized email message is much more effective as it captures the reader's attention and triggers an emotional response.
Studies show that personalized and well-targeted emails are six times more likely to drive conversions as compared to regular emails.
These figures are a clear indication that personalization has a significant impact on the success of your email marketing campaigns. Below are some personalization tips to make your campaign more effective:
Gather the right information
Collecting the right kind of information serves as the foundation of effective email personalization. It is a good starting point when personalizing messages, especially during the initial stages of the customer journey. Without customer data, it would be almost impossible to establish a productive relationship.
The first point of collecting customer information is when a lead subscribes to your email list. So, start by collecting relevant data such as names, location, and email address on the sign-up forms.
While collecting this data, do not appear too invasive or act like you're pushing a lead to exit even before signing up. Instead, keep the forms simple and easy to fill without overwhelming the user.
Tip: To ensure you gather real, valid email addresses, use an email validation API – it'll check every address in real time and reject the bad ones.
Also, you can use integrations to gather more data and behavioral information, such as customer's purchasing history and on-site activity. The more data you have, the better you can personalize your emails and communicate.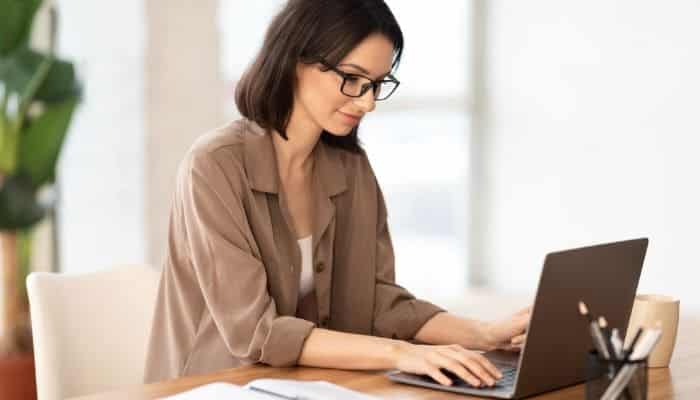 Develop buyer personas
One of the most valuable marketing data that a brand can have is customer data. Nonetheless, putting it in a usable format is a big challenge for most businesses.
Thankfully, customer personas provide the perfect approach for using this data. Creating customer personas gives marketers valuable insight into their target audience and provides a clear strategy for email personalization.
The process of building customer personas starts with grouping audiences. For instance, you can start grouping them based on their demographics, interests, values, behavior, or any other factor that can influence purchasing decisions.
After identifying distinct needs and preferences for each persona, you can create a personalized series of emails. Simply put – implementing persona-based email marketing will guide you towards greater personalization and customer-centricity.
Segment your email list
Segmenting your email list will drive more conversions and increase the ROI of your email campaigns. This is because segmentation helps you deliver the right content to your target audience, at the right time.
The main aim of segmenting your marketing campaigns is to personalize your email message, tone, and angle, depending on the recipient's needs and wants. It involves using demographic information, shopping patterns, and other behavioral information to ensure your email content meets the customer's desires. 
Once you've segmented your lists, create personalized email campaigns that are custom-tailored to each group or segment of customers.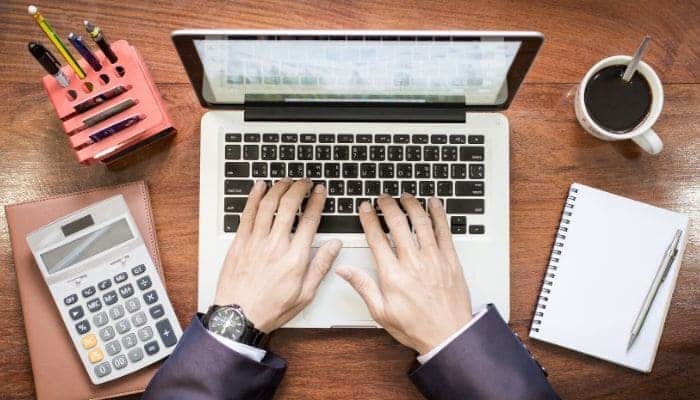 Leverage customer behavior
This step involves tracking and analyzing the behavior of your audience to determine the most relevant type of email content that can help reap conversions. 
When analyzing customer interactions, focus on items that caught their attention, such as:
items they clicked on
items they purchased and dropped off from cart, and more.
It is also a good idea to check whether a customer engaged in a live chat or submitted any forms on the website.
Once you collect information on your customer's behavior, new opportunities for sending targeted campaigns will come into sight.
Depending on the customer's behavior, you may decide to send personalized emails in the form of welcome emails, notification emails, transactional emails, retention emails, reward emails, and more. 
Here's an example of a personalized email by Open Table based on the customer's purchase or search history.
Monitoring every interaction with your brand and taking the best path of action will give you an edge in terms of click-through rate and conversions of your campaign.
Celebrate milestones
It's important to demonstrate to your customers that you're not only interested in making sales, but you genuinely care about them.
This way, customers can easily form a long-lasting emotional connection with your brand. One of the ways to achieve this is by celebrating milestone events.
These milestones could be personal, such as birthdays, or a meaningful event that relates to your brand, such as an anniversary or first purchase. During such events, send a personalized email that includes a special reward, a discount, or a custom offer.
Celebrating this special achievement delights the customer, makes them feel special, and encourages them to continue using your product.
Here's an example of Grammarly celebrating their customer's one-year anniversary.
Use dynamic content
Using dynamic content is a great way to personalize user experiences. It allows you to display engaging content on your website and marketing emails, depending on people's behavior, interests, and preferences.
Furthermore, it saves you the time and effort you could spend tweaking each email until it suits your prospect or customer. The recipient feels special because they get relevant information to their inbox.
When working on your email campaign, you can personalize content based on several data points. For instance, you can automate your email content to change based on demographic data such as age, gender, location, education, marital status, or occupation.
Alternatively, you can change your content dynamically based on customer preferences or email data. This helps achieve a powerful level of personalization, which in turn, boosts your email open rates and, eventually, the conversion rate.
Here's an example of dynamic content in action where the email content changes depending on the location.
Create an email preference center
A study on email marketing found that 60 % of marketers never give subscribers the freedom to select what kind of emails they want to receive.
This is where an email preference center comes into play. It allows you to give customers more control over the emails they receive.
Here is a good example of Zapier, allowing users to customize their email preferences.
By giving customers the option to fine-tune their subscription preferences, you're increasing the chances of building long-term loyalty. Unlike the one-click unsubscribe option, which cuts off communication with customers, an email preference center allows them to remain in touch with you.
Here are three types of email preference centers that can help create personalized email campaigns:
Time-based preference centers
Content-based preference centers
Hybrid preference centers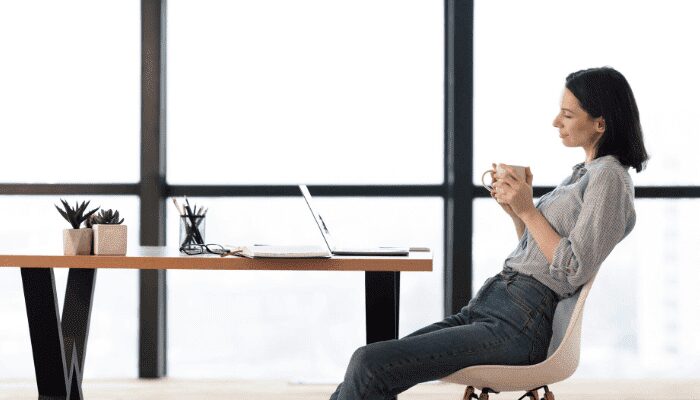 Watch your conversions grow
Personalization is critical for the success of any email marketing campaign. Using it can supercharge your campaign by increasing relevancy, boosting engagement, enhancing customer satisfaction, and driving more revenue. 
Now that you have an idea of the value that personalization brings to your email campaigns, all that's left is to create better experiences for your customers and watch your conversions grow.
If your messages are personalized and well-targeted, customers are likely to be more engaged and invested in your brand, thereby increasing the chances of conversion and building long-term loyalty.
Adela Belin is a content marketer and blogger at Writers Per Hour. She is passionate about sharing stories with the hope to make a difference in people's lives and contribute to their personal and professional growth. Find her on Twitter and LinkedIn.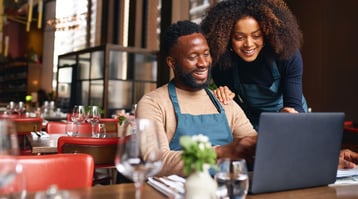 So, you want to build an email list. How do you do it? In this guide, we share all the tactics we know. Tried-and-tested over tim...
Read Story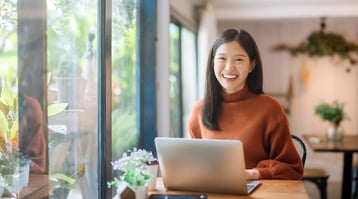 Should you use GIFs in emails? It depends on your brand and what you want to communicate. Marketing strategist Lesley Vos has all...
Read Story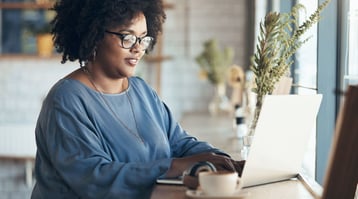 Struggling to grow your email list? Many marketers and business owners are. Worry not – these newsletter signup form examples a...
Read Story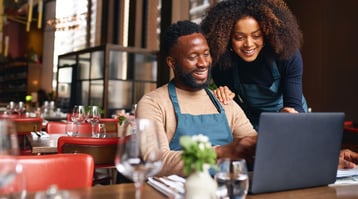 So, you want to build an email list. How do you do it? In this guide, we share all the tactics we know. Tried-and-tested over tim...
Read Story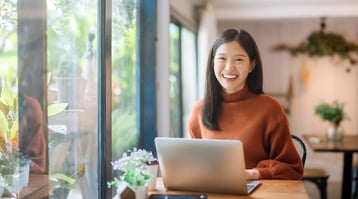 Should you use GIFs in emails? It depends on your brand and what you want to communicate. Marketing strategist Lesley Vos has all...
Read Story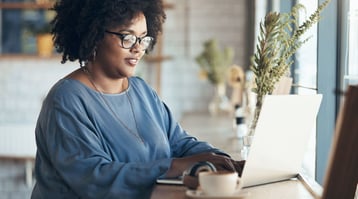 Struggling to grow your email list? Many marketers and business owners are. Worry not – these newsletter signup form examples a...
Read Story