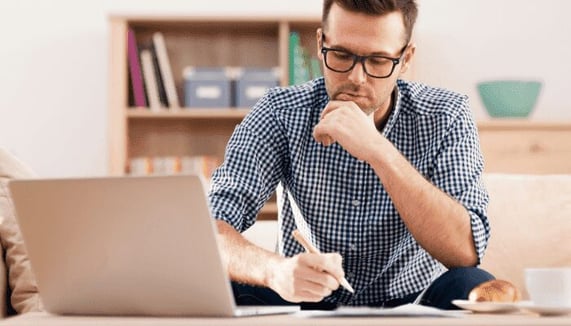 Email Marketing 101: How to Use Email for Sales
This is a guest post by SaaS content marketer Mark Quadros.
If you're looking to boost your sales, it's time to embrace a form of marketing that gets results: email marketing.
In this email marketing 101 guide, I'll show you how to use an email campaign to increase sales, as well as give you my top tips for a game-changing email marketing strategy.
The importance of email marketing
Email marketing is the most effective form of marketing. Research from the UK's Data and Marketing Association shows email marketing delivers the highest return-on-investment at 73%, beating social media, SEO, content, paid-per-click, and affiliate marketing programs.
That's $51 in revenue for every $1 you spend on marketing.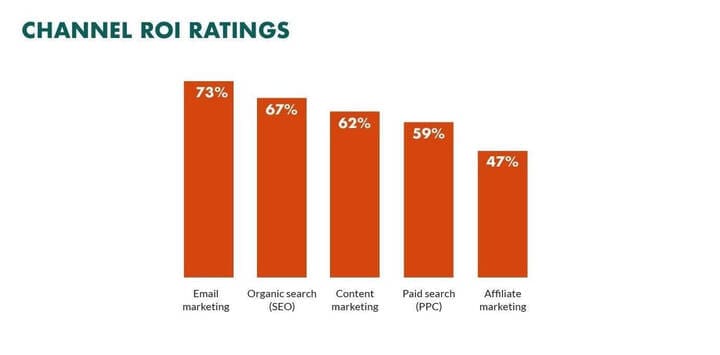 Even without the numbers, email marketing is still essential. Good email marketing will help you drive your sales revenue, as it will:
provide your customers with content about your industry,
build your brand credibility,
strengthen your relationships with loyal customers,
increase your website traffic, and
incentivize purchases through promotional activities like discounts.
While the benefits of email marketing are numerous, they grow over time. To get there, you need to craft your ideal email marketing strategy.
Related: How to use our HubSpot integration
How to create an email marketing strategy
You don't need to be a marketing genius to create a successful email marketing campaign. Anyone can use email to drive sales, so long as they are willing to connect with their audience. All it takes is some time, knowledge, and a bit of trial and error.
In this section, I'll take you through the five simple steps to create an email marketing strategy.
Step #1. Research your audience
The best campaigns are based on two things: authenticity and engagement. Without authenticity, you'll lose the trust of your customers, and without engagement, you'll lose out on potential sales.
How do you balance these two?
Research. Your. Audience.
The only way to understand your audience is to conduct market research on them. This includes collecting data about who is on your mailing list, including their age, gender, race, family size, ethnicity, income, education level, and occupation.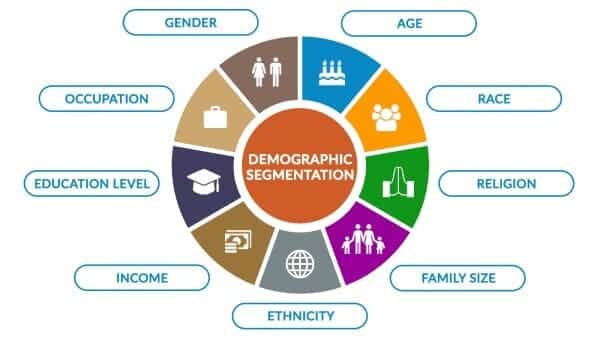 Not all of this demographic information will be useful for every organization. If you don't think a particular piece of data is relevant, don't collect it. Instead, focus on collecting data that helps you understand your audience and their needs better.

Generally, customers have needs in three categories:
Price.
Customers need a price that lines up with what they consider 'value for money.' While this is different for every customer, everyone has a set range they are willing to spend on a product or service.
To understand how your customers feel, ask them:
Do you feel our product is good value for the money?
What price range would you expect to pay for our product or service?
Quality
Customers need a good or service of satisfactory quality. What they consider 'high quality' and 'low quality' is subjective but tied to your pricing. The more expensive your product or service is, the higher its quality needs to be. The lower your prices, the less valuable your product will seem.
Ask your customers these questions:
What were your expectations about this product?
Did we meet your expectations?
Convenience.
The level of convenience your customers need differs greatly and will vary with the price of your product or service. If customers pay more for an item, they'll expect faster delivery. If a customer gets a discount, they're likely to be satisfied with waiting longer.
To understand how your customer's convenience needs, ask them: were you satisfied with your item/service delivery?
If the majority of your email list are customers, you might already know this information. Otherwise, it might be helpful for you to send out a 'customer needs' survey asking the questions I've listed.
After you've got a list of your customer's needs and compared it to their purchasing history, you'll notice customers will fit into one of four categories:
loyal customers,
occasional customers,
new customers, and
future customers.
If you want to run a successful marketing campaign, send each group a unique and targeted set of emails.
From here on out, you should plan a separate email marketing strategy for each segment, though it's important to keep these consistent with your existing branding.
Step #2. Create goals
Having clear goals and objectives always drives successful email marketing campaigns. Goals are an overall aim you are looking to achieve (like an increase in sales), while objectives are stepping stones that help you reach your goals.
If you want to set great objectives, make sure you use the SMART objective format. That means your objectives are: specific, measurable, achievable, realistic, and timely.

For an email marketing campaign, a SMART objective might be to increase sales email open rate by 10% by the end of the month.
Smart objectives always rely on a metric or key performance indicator (KPI). KPI's are quantifiable metrics that help you evaluate your progress. Example of KPIs for email marketing include:
total sales revenue.
sales growth.
the number of new leads per email.
lead to customer conversion rate.
revenue per email.
marketing return-on-investment.
Bonus tip: Choose multiple metrics for each objective so you can measure the progress of your objectives towards your goal – like comparing your email open rate to your overall revenue increase to see the impact of the objective.
Step #3. Encourage sign-ups
Email marketing is a two-way street. If you want to use it to drive sales, you'll need to give customers a reason to join your email list in the first place. This is usually called a 'content offering,' as in, you sign up, and I'll give you this content for free.
The best content offering will depend on your audience, but here are some suggestions to get you started:
15 – 25% discount coupons,
Entrance to a competition or giveaway,
Free eBook,
Free short course,
Buyers guide, or
buy-one-get-one-free coupons.
Once you've incentivized your audience to join your email list, you need to make it as easy as possible. This means you'll need to ensure people can sign up on every page of your website, through your social media profiles, and when they buy a product or service from you.
While it's essential to understand your customers by collecting data on them, you may choose to collect very little data in the sign-up process. This is for one reason: the harder it is to sign up, the fewer people will do it.
Bonus tip: Make sure you validate every new subscriber's email address. You want fresh, valid contacts that you can nurture and convert.
Once you've driven signups to your email list, it's time to plan a game-changing marketing plan.
Step #4. Plan your campaign
When planning your email marketing campaign, you'll need to plan out when each email will be sent and what it will contain. These are best planned together and well in advance, as they need to be consistent to be effective.
If you refer to my marketing automation guide, you'll notice that I recommend following the same structure for every marketing email. That includes:
The teaser, where you capture the interest of your reader.
The story, where you share more information in 5 – 10 seconds.
The hook, where you use a call-to-action and a link to redirect your audience into your sales funnel.
As I mentioned in the guide, that format can be applied to every email – from seasonal sales to welcome emails. But there are also other benefits to following a consistent structure. Letting your audience know exactly what to expect makes you seem dependable and reliable: two things repeat customers will appreciate.
To maintain your reputation, really think about each email before you schedule it. It may even be helpful to run a test. That can help you predict how successful it will be. Try sending the email to a colleague outside marketing, or use software like this subject line tester from Moosend.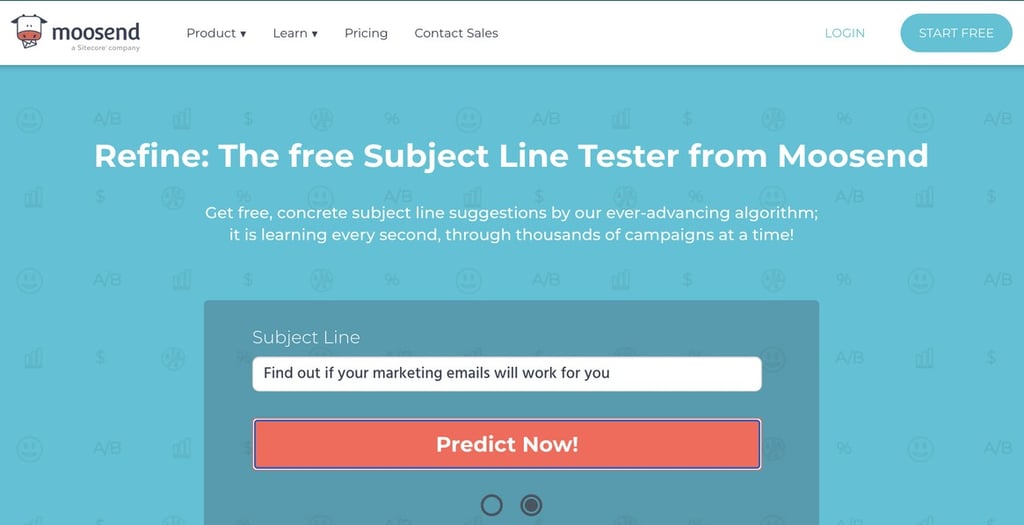 Step #5. Evaluate your progress
Once you've begun executing your email marketing campaign, it's time to measure your progress. This means assessing whether or not you've met your objectives and how you'll need to adjust your future campaigns to meet your goal.
If you wish to streamline your processes, you can opt for email automation. This will save you time and make your operations more productive.
Make sure you choose an email automation provider that offers an inbuilt marketing dashboard. This allows you to track your KPI's in real-time so you can evaluate your progress without the hassle. You can see an example of a marketing dashboard below.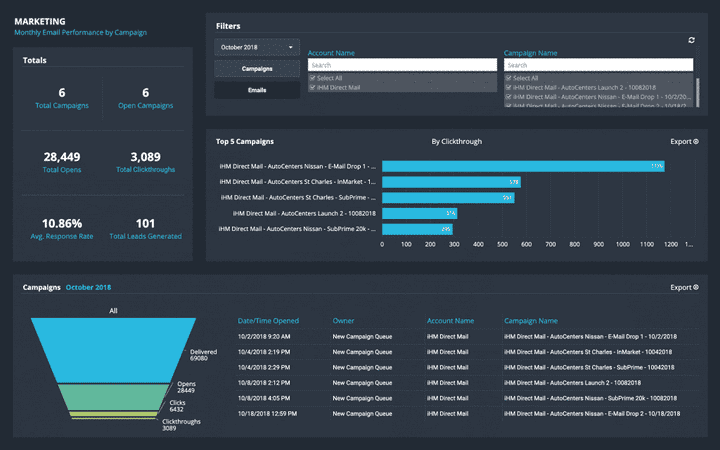 Best email marketing practices for 2021
Now that you know how to run a game-changing email marketing campaign, I've got some tips and tricks to help you the most out of your marketing.
Prioritize quality over quantity
While it might be tempting to fill your subscriber's inboxes with content, the most effective email marketing prioritizes quality over quantity. You'll know if your emails are high quality if they are direct readers at a single call-to-action, look visually appealing, and are easy to read.
High-quality email marketing is also full of variation. Throughout your email marketing campaign, ensure you combine several types of emails. That includes:
Welcome emails,
Seasonal promotion emails,
Regular promotion emails,
Connect-via-social media emails,
Company and product updates,
The cart abandonment email,
The re-engagement email,
The anniversary email,
Holiday emails, and
Newsletters.
The types of emails you choose should be consistent with your brand, customers, and marketing goals.
Like other forms of outreach marketing, the most effective campaigns prioritize a personal connection over pushing a sale. To keep your readership high, I recommend sending emails three to five times a month. This will keep your content exciting and fresh, as well as keep you out of the spam folder.
Use power words
Keeping the reader's attention is essential for successful email marketing, which is why power words are important.
Power words are words that trigger an emotional response in readers. Power words are sprinkled into emails for engagement, like in the example below.
Although there are hundreds of powerful words to choose from, here are ten you can easily use in email marketing.
Special
Exclusive
Limited
Giveaway
Gift
Save
Value
Ultimate
Bargain
Bonus.
As power words can alter your brand's image, I recommend you think carefully about which words you choose to align your brand with.
Remain professional
Walking the line between 'friendly' and 'friend' is tricky in email marketing. Appearing too formal can make your brand seem cold and corporate, but a lack of professionalism will damage your brand's credibility.
To stay professional with marketing emails, I recommend you:
Avoid using curse words entirely.
With your team, determine if memes and gifs align with your overall brand strategy.
Limit yourself to five emojis or less per email.
Maintain a friendly, yet neutral, tone.
Feel free to talk about other topics, but don't forget to tie them to your brand and industry.
To stay professional, always respond to your customers when they email you. To help you stay on top of your customer service inbox, use shared inbox software so all members of your team can see who has responded to which email.
Spice up your emails with visuals
Email marketing is growing exceptionally quickly as experts expect that over 4.4 billion people will use email by 2024. This means that your emails are going to need to stand out to get noticed.
The more attractive your emails are, the more positive attention they will receive. To keep your emails engaging, use visuals like:
Photos.
Infographics.
Comics.
Screenshot.
Gifs.
Visuals don't need to be a key focus of your email marketing to be effective. You can add a little extra flair by creating little animations on single words, small parts of your picture, or over your logo. For some inspiration, check out this awesome text-animation.
Conclusion
There is plenty of advice available online that can direct your email marketing campaign, but you are the only one who truly knows your customers. The best email marketing strategies are developed through trial-and-error and combine best marketing practices with insights about your customers and what motivates them.
You are the expert on your brand, and with this marketing 101 guide, you have everything you need to smash your email sales goals.
Author bio: Mark Quadros is a SaaS content marketer that helps brands create and distribute rad content. He contributes to several authoritative blogs like HubSpot Sales, CoSchedule, and Foundr. Connect with him via LinkedIn and Twitter.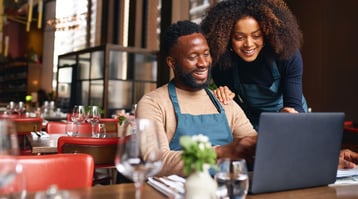 So, you want to build an email list. How do you do it? In this guide, we share all the tactics we know. Tried-and-tested over tim...
Read Story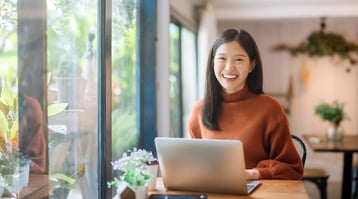 Should you use GIFs in emails? It depends on your brand and what you want to communicate. Marketing strategist Lesley Vos has all...
Read Story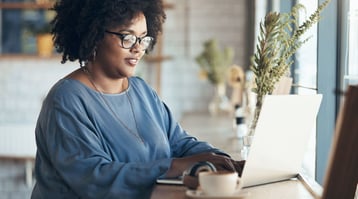 Struggling to grow your email list? Many marketers and business owners are. Worry not – these newsletter signup form examples a...
Read Story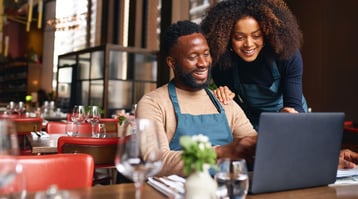 So, you want to build an email list. How do you do it? In this guide, we share all the tactics we know. Tried-and-tested over tim...
Read Story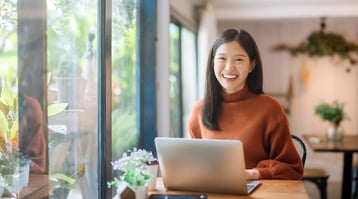 Should you use GIFs in emails? It depends on your brand and what you want to communicate. Marketing strategist Lesley Vos has all...
Read Story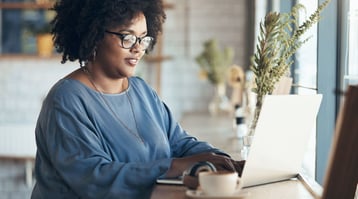 Struggling to grow your email list? Many marketers and business owners are. Worry not – these newsletter signup form examples a...
Read Story