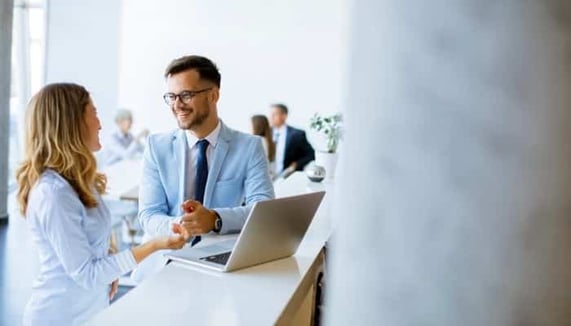 Top 10 Digital Customer Engagement Trends to Check Out 
Patty Yan of RingCentral looks at some of the most effective customer engagement trends. Her tips will help you find new avenues to connect you're your audience, gather data more intentionally, and generate more revenue for your business.
Ecommerce is massive, with more than two billion people buying online in 2020 and a total global revenue of more than $4.2 trillion. Of course, a market that size will always be very competitive. So, how can you better engage your customers?
It's not always easy. You want to connect with the right people at the right time, bring them into your sales funnel, and then see them convert. It can often feel that you and your customers are on opposite sides of a raging river. Sometimes, getting to them seems like an almost impossible task.
Top 10 Digital Customer Engagement Trends
Knowing current trends can be what makes a real difference. Of course, monitoring what works within your own business model is crucial too.
From newsletters to social media messaging, finding the things that work for you is one of the primary factors you should focus on.
We will look at 10 of the current top trends you can consider.
#1. Automation means insights and action
You're already collecting a lot of data from your customers. But how well do you collect it and, more importantly, how well are you analyzing it?
Automation and AI can make a real difference to the insights you gain and also how you interact with customers. On the one hand, AI-based tools can analyze all that data quickly, giving you real insights into customer behavior. Order management ecommerce software is one automated tool that can improve your business.
On the other hand, AI can provide a real bridge across that raging river, connecting you more easily than traditional routes. Combining insights with action, AI and automation allows you to personalize your content. I'm talking about content across different channels: your website or emails that provide offers and discounts.
#2. Living in an omnichannel world
If you want to engage with your customers efficiently, you need to recognize that they want to engage with you via the channel(s) of their choice.
Adopting an omnichannel approach doesn't mean that you use every channel there is. It simply means choosing the ones used most by your customer base. You can base that decision on the insights you gain from collecting all that data.
Delivering a solid omnichannel approach can have multiple benefits, including increased customer satisfaction and better customer retention figures. As with AI, it can also improve your attempts at personalization and make your sales funnel more effective. It combines existing and new data with delivery via the channels your customers, and potential customers, most want to use.
#3. Live chat means instant connections
There will be situations where your customers want answers to queries instantly. It may be a question about the product itself, or related to things such as shipping.
Whatever the reason, live chat offers that instantaneous connection that can provide immediate answers. Thus, it enhances the customer journey and makes them more likely to purchase.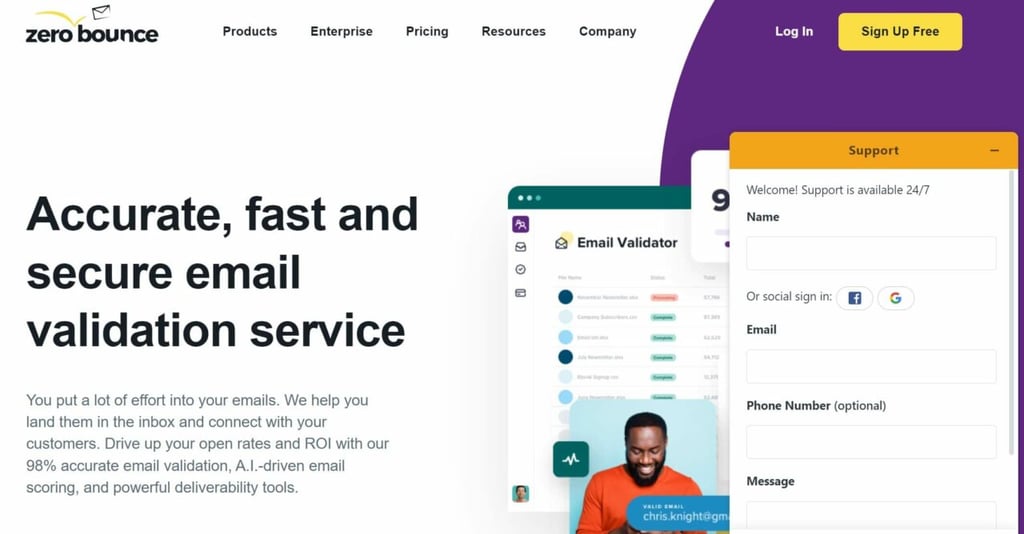 Live-chat software has come a long way in recent years, with the global market estimated to reach $997 million by 2023. Operating an ecommerce business of any size without a live-chat option could mean you see customers look elsewhere. Especially if the alternative is waiting for a human to respond by email or phone to get an accurate answer.
#4. Chatbots relieve the pressure
Of course, some customer queries may be simple in nature or they may just need some basic help with site navigation. In most western countries, over 50% of customers have interacted with chatbots at some point during their customer journey. Chatbots are a great tool for dealing with simpler questions and leaving your human agents free to deal with more complicated ones.
You can set your chatbots up to deal with your online site and help customers there. Where you have a large contact center, they can be ideal for funneling questions to the appropriate team of human agents.
For example, if a customer has a technical question about a product, some simple queries from your chatbot can ensure they are directed to your technical support team.
#5. Email newsletters
While newsletters have a reputation of being boring, they are a great way of connecting and engaging with your customer base. Newsletters keep customers updated in a number of areas, from company news to useful industry tips.
As with other areas of engagement, personalization can take your efforts up a notch. If a customer feels there is a more personal angle to how you are communicating with them, they are more likely both to engage with you and to remain a customer. Targeted marketing and segmentation of your customers can help improve various metrics.
#6. Email marketing
As with newsletters, this can be a crucial tool to engage with every level of customer. Think about long-term customers with high CLV (customer lifetime value) but also, prospects who have yet to make their first purchase. As with other tools or processes, segmentation and personalization can improve your success.
Also, a good email list is important to getting good results, too. When monitoring email marketing metrics, it helps if you look at comparable businesses in your sector to establish benchmarks, but a rough guide would be:
2-5% for average click-through rate.
10-22% for average click-to-open rate.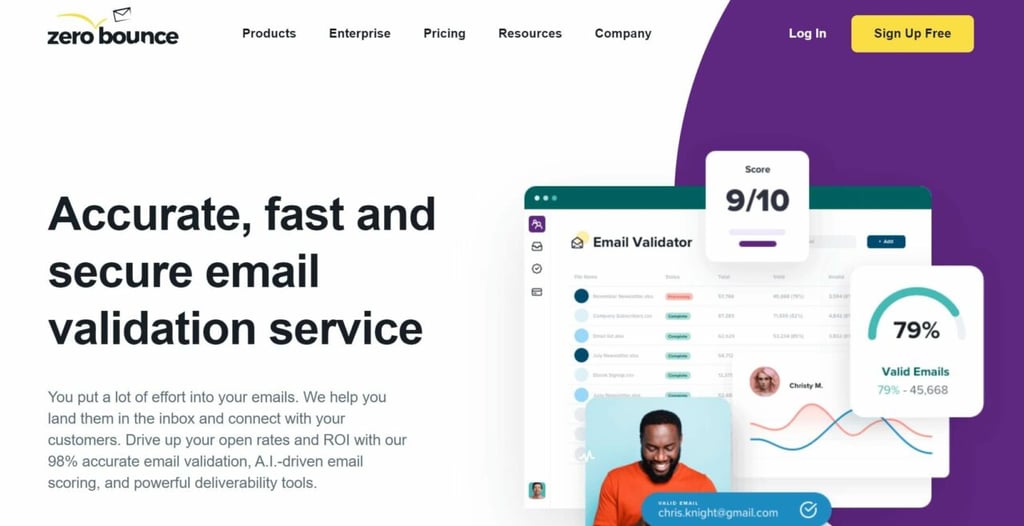 #6. Quantified differentiation
Don't panic, this is not as complicated as the name suggests. It simply means establishing why your brand stands out against your competitors. A huge part of this differentiation is customer experience.
How customers view your brand will very much focus on their journey and how painless the various touchpoints they experience are. Mapping that journey using customer journey map software can help.
It is also about how you position yourself in the market and highlighting what you do better or differently. Customers have high expectations that you need to meet. If you can show you're doing things better, you are more likely to keep them happy. For example, you may offer free shipping on items above a certain value where your competitors do not.
#8. Helping customers to help themselves
Self service is a big thing in the modern era. Even within B2B, some 39% of people would prefer to access information themselves rather than deal with an employee.
Many people view direct contact as a last resort, so you have to provide the resources needed for them to help themselves. A big part of this involves identifying your customers' common needs and queries.
Part of your self-service will involve building and establishing a solid knowledge base and an FAQ (frequently asked questions) section. Both of these can cover the most common queries you have received that can be solved simply.
For technical products, you may also consider 'How to' videos (why not start a dedicated YouTube channel?) and webinars.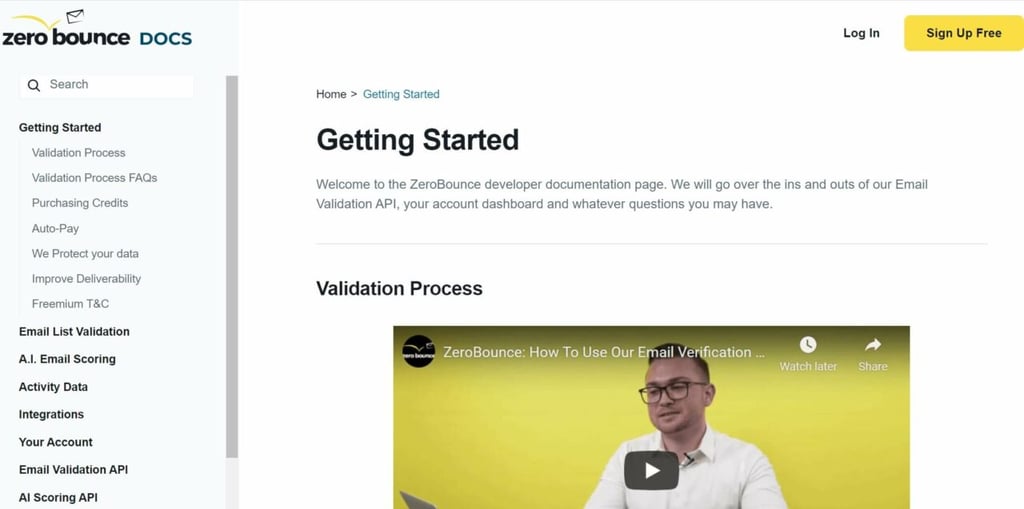 #9. Embrace digital
If you haven't already, you should really be looking at embracing digital forms of communication. People tend to think of software for web meetings as being solely for the purpose of holding virtual meetings with your teams or with partners. However, you can use the tech in ways that engage and connect with those all-important customers.
If your customers are in diverse geographical locations, in-person events are not always practical. Going digital means you make the world a little smaller and, at the same time, make your customers feel more valued. You can use digital events to launch products, to give updates on your company, and to host webinars that inform and educate.
#10. Protect your customers
You need to find a balance between collecting data that gives insights and protecting that same data to ensure your customers' privacy. With more privacy laws coming into effect (such as the GDPR in the EU and the California Privacy Act which is coming in 2023), it is no longer just a case of good business practice. You have to ensure compliance with laws and regulations.
There are also the changes to cookies coming throughout 2022 and 2023 that will change the ways you collect data. Think of this area regarding privacy as having a twofold effect.
Firstly, compliance with these regulations shows you're an ethical business. Secondly, communicating the steps you are taking to ensure compliance and privacy to your customers can help increase the level of trust in your brand.
Target your most active email subscribers
There is no 'one size fits all' solution to customer engagement. Looking at what you do now and how you could do it better is a crucial first step. For example, is your email large and unwieldy and are there a lot of subscribers who never click or engage? Targeting the most active subscribers makes a lot of sense.
If you implement new tools or processes, you should regularly analyze the resulting data to monitor performance. See what works and what doesn't, and make adjustments. Done correctly, you will soon see that river crossed and engagement levels increase.
Author: Patty Yan is the EMEA Product Marketing Manager for RingCentral Office, the leader in cloud communications solutions and virtual PBX phone system. Patty is passionate about creating value and differentiation, ensuring a better experience for customers and partners. She gained a wealth of international product marketing, product management, GTM, and market development experience across a range of high-tech SaaS. She is not new to UC, starting in Tandberg, then Cisco, driving the launch of video collaboration and services, and Enghouse with global responsibilities for hosted CCaaS.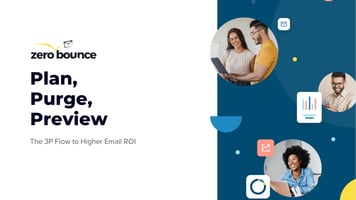 Do you want to get more traction with your emails? Everybody with an email list wants to see better results. Learn about the 3P F...
Read Story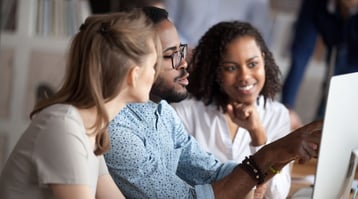 Looking to refine your email outreach and close more deals? Learn how the right email finder tools help you do more in less time....
Read Story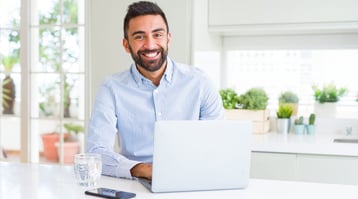 The immediate things people want from an email-finding service are usually self-evident. You're looking for email addresses bec...
Read Story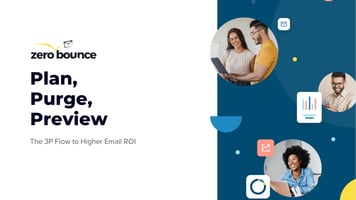 Do you want to get more traction with your emails? Everybody with an email list wants to see better results. Learn about the 3P F...
Read Story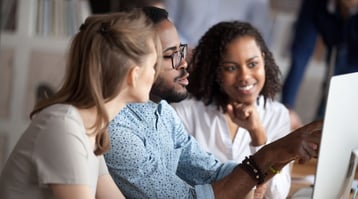 Looking to refine your email outreach and close more deals? Learn how the right email finder tools help you do more in less time....
Read Story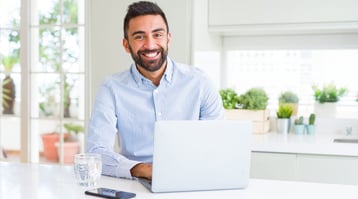 The immediate things people want from an email-finding service are usually self-evident. You're looking for email addresses bec...
Read Story