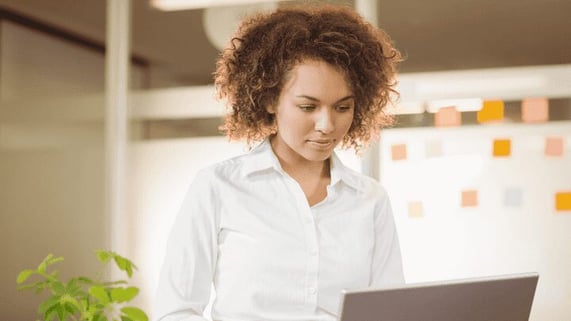 Three Strategies to Grow Your Brand Through Email Marketing – with Advice from Sally Hogshead
Email is a powerful digital branding tool. It helps you establish trust, authority and a long-term connection with your audience. But how do you leverage this channel and maximize its potential to expand your brand?
You could test a different approach in your writing.
Also, work on your visual identity.
Or keep a consistent sending rhythm.
Let's see how these strategies will help you grow brand recognition through your email marketing. Then, we'll dive into some excellent tips from branding expert Sally Hogshead – you don't want to miss those!
Using email to grow your brand
Copy: does this really serve my audience?
In spite of the many tools and resources they have, marketers still struggle with content creation.
What makes great content in 2019?
I'd say staying relevant, but you're probably so tired of hearing this word that I won't mention it. Just keep it in mind whenever you write your emails.
Ask yourself:
what's the best knowledge I can share on this topic?
does this really serve my audience?
how can I make this even better for them?
There's only one way to find the right answers to these questions: by learning as much as you can about the people on your list.
So, be curious.
Engage in conversations whenever and wherever you get the chance – on email, social media or during live events.
Then, personalize.
Run several split tests. Make use of all the data you gather to come up with the most valuable content for your subscribers.
The effort will pay off sooner than you think. When they get consistently good emails from you, your subscribers will come to see you as a reliable source. It will help you build trust, and trust is what builds a brand.
Want to learn more about branding? Check out this impressive piece on branding statistics that our friends at Venngage put together!
Visuals: are they in tune with my brand?
Star brands like Coca-Cola or Starbucks have embedded themselves in our culture by keeping their visual assets uniform across channels. Over time, their brand grew so powerful that people recognize it without even seeing the company name. Think of Nike – you see the swoosh and you know what it stands for.
Building this kind of awareness takes time. Also, it requires discipline, which means that once you've established your brand identity, you should stick with it. Coca-Cola hasn't changed their brand colors and font since the beginning!
Here are a few simple steps to ensure your visuals align with your brand:
take a close look at your online presence: your website, blog, social accounts and emails – is your logo easily recognizable everywhere?
are the colors and fonts you use consistent across all channels?
look at your email template: what could you do to infuse it with more elements of your brand?
You don't need to go overboard, but paying attention to these details will help you create a visually recognizable identity.
Every time you send out an email, you have a chance to be memorable. Make the most of it!
I'm predictable – is that a bad thing for my brand?
You send your emails on the same day every week (or month). In fact, they go out like clockwork, at the same hour! They always contain something valuable to your subscribers: a new article, an infographic, the latest industry stats, a helpful tip.
Plus, your visuals have been so steady that people recognize you in a heartbeat. You don't surprise them with drastic changes in tone and appearance. You stand true to your brand in everything you communicate.
Good job! You're being predictable.
That doesn't mean you're boring. Rather, you're someone people know they can count on. Whenever your subscribers expect you to arrive in their inbox, you show up. They think of you as being reliable.
That's a rare quality in brands.
Apart from this, there's a technical benefit to having a stable sending rhythm.
"You're keeping your IP warm, which means Internet Service Providers (ISPs) know what to expect from you. Just like your subscribers, they'll come to trust you, so they'll support you," says ZeroBounce CEO Liviu Tanase.
That translates in higher deliverability – the more predictable you are, the more of your emails will reach the inbox.
Are you just starting your email marketing program? Make sure you warm up your IPs by increasing your volumes gradually. Every sending platform has its own guidelines, and failing to follow them can cause you trouble. Read this free Email Deliverability Guide from ZeroBounce to learn more.
Here are some other factors that determine your deliverability:
the quality of your database – if your bounce rate is higher than 2%, consider using an email list validation service. You may have gathered too many invalid addresses since your last list cleaning.
your complaint rate – it's best to remove abuse emails from your list. Being marked as Spam affects your sender reputation. Say "goodbye" without regret to people who think your emails belong in the junk folder.
how engaging your emails are – open and click-through rates matter a lot in the eyes of ISPs. When people open and click through your emails, that shows you're sending content they want to receive.
All of these things help you land in the inbox, and they're also essential to your brand growth. Be honest, generous, and unchanging in the quality of your offering.
Related: Three Mistakes You Could Be Making in Your Newsletter
Sally Hogshead and her tips to make your brand impossible to resist
Sally Hogshead is in top 10 branding experts in the world.
By the age of 24, she was the most award-winning copywriter in the U.S.
She has created memorable campaigns for brands like Nike, MINI Cooper, Harry Winston Jewelers, and Coca-Cola. On top of that, Sally has helped over a million of people define their personal brand.
Her book "Fascinate – How to Make Your Brand Impossible to Resist" is a treasure for entrepreneurs and marketers looking to fine-tune their strategies. Let's see what we can learn from it and apply to email marketing!
The seven Advantages – which ones does your brand use?
Sally believes there are seven Advantages that define the way a brand communicates:
Innovation
Passion
Power
Prestige
Trust
Mystique
Alert
"In every piece of communication, whether you realize it or not, your brand uses at least one Advantage to elicit a response in the listener. Your Advantage," says Hogshead, "is what makes your brand most persuasive and compelling."
Or, in one word, fascinating.
"Different is better than better."
Standing out and being able to convince in this noisy and distracted world is challenging even for larger brands. From Sally's book:
"The BBC has described the effect of technology on the human brain as follows: The addictive nature of web browsing can leave you with an attention span of nine seconds – the same as a goldfish. If you get only a few seconds to capture your customer's attention before it turns toward a new topic, you'd better act quickly. In this distracted environment, you have only an instant to communicate, convince, and convert."
How do you do that?
The key to building a fascinating brand is to hone in on the attributes that make you different.
"Different is better than better. Not different for the sake of different. Different in a way that strategically defines and sets apart who you are," Hogshead advises.
"Your company can't always be better than the competition. But you can be different," Sally says.
In fact, you already are different.
So, "to become more fascinating, you don't have to change who you are. You have to become more of who you are."
Fascination is pulling people toward you
Sally Hogshead explains the psychology of fascination in detail in her book. She uses captivating angles and stories to share her in-depth research on the topic. When it comes to marketing and branding, here is what's important to remember:
"Fascination doesn't have to scream in people's faces, repeat the same tired message, or stick out its hand and lamely ask for attention with a cold-fish handshake and a business card. Rather than pushing yourself on people, pull them toward you. You're crafting messages that people actually want. Instead of barging in on tightly protected attention spans, you're enticing the right people to become more deeply involved with you."
How do you do that?
"Identify what your brand is already doing right – and then do more of it." Your emails are a great place to start!
Find out what your brand Advantage is
If you have a business, put Sally Hogshead's book on your list. It's going to teach you how to make your brand unforgettable and constantly drive customers.
While reading "Fascinate," you're most likely going to guess what your brand Advantage is. The author illustrates them so well, that you'll recognize your own voice and personality in the descriptions.
But if you want to confirm it, go to HowToFascinate.com and take the free assessment. It's quick, and so on point! Then, study those findings to rethink your communication, if necessary, and use more elements of your Advantage.
What brands use the "Fascinate" system
Hundreds of successful businesses implemented the "Fascinate" system – among them are IBM, Twitter, and Porsche. Your brand, too, can benefit from the effectiveness of this strategy.
As Sally Hogshead well says:
"There's never been a time when it's more important to understand how your brand should communicate, and how to apply that insight to add distinct value. There has never been a greater opportunity to stand out and win."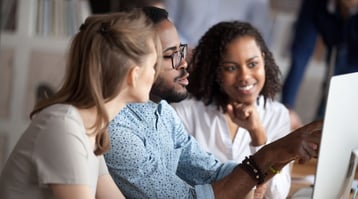 Looking to refine your email outreach and close more deals? Learn how the right email finder tools help you do more in less time....
Read Story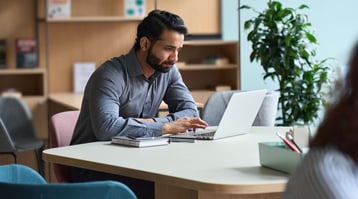 Is The Great Gmail Purge a threat to your email marketing? Not if you prepare ahead of time so you'll avoid Gmail bounces and m...
Read Story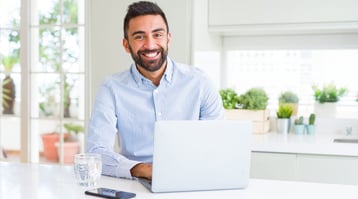 The immediate things people want from an email-finding service are usually self-evident. You're looking for email addresses bec...
Read Story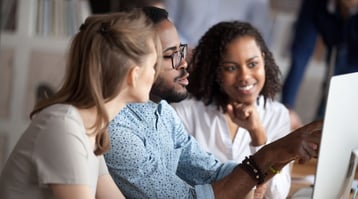 Looking to refine your email outreach and close more deals? Learn how the right email finder tools help you do more in less time....
Read Story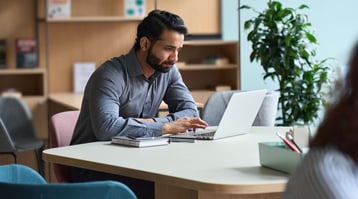 Is The Great Gmail Purge a threat to your email marketing? Not if you prepare ahead of time so you'll avoid Gmail bounces and m...
Read Story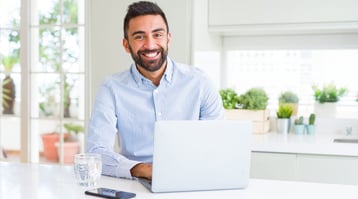 The immediate things people want from an email-finding service are usually self-evident. You're looking for email addresses bec...
Read Story