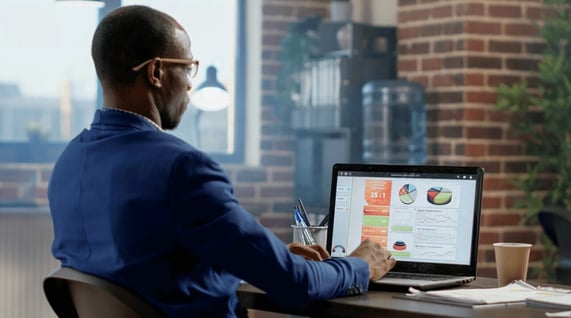 Prospecting Emails 101: 8 Tips to Close More Sales
What makes for a good prospecting email? Our guest, Richard Conn of 8×8, gives you eight useful tips below to close more sales with your emails.
Prospecting emails are a quick and simple way to target leads, but without a face-to-face meeting with a potential client, how can you close sales with emails?
This guide covers the essentials of prospecting emails. We'll cover their benefits and eight ways you can improve your emails today.
What are prospecting emails?
Prospecting emails are a type of email sent by sales representatives or business owners to potential customers and clients. They typically include an introduction from the sender and a brief sales pitch.
Prospecting emails aim to make contact with a potential customer or client and open a conversation between that potential buyer and the sales rep. The aim, of course, is to close a sale.
The art of prospecting emails is part of the larger sales and business management process. You can understand these processes better by checking out lists like this: Process Bliss business management books
The best prospecting process isn't just sending as many cold emails as possible. You should refer to your sales process guide.
Do prospecting emails work?
When done right, they can work very well, but there are some obstacles to overcome. Only 23.9% of sales emails are opened, so cutting into that quarter of emails that are opened is the first hurdle.
That said, email is low cost and comes with many benefits that outweigh the low open rate.
Benefits of prospecting emails
Low cost. Compared to other marketing channels, prospecting emails are low cost and even sending hundreds of emails has a small overhead. The process can also be sped up and made less labor-intensive by using email automation software.
Targeted. Paid ads and social media marketing target a broad range. However, when prospecting emails are done right, you can target them towards the exact person you need to connect with to close the sale.
Personalized. Though it takes more time to tailor individual emails to each prospect, this personalization means you can target prospects more effectively. For example, if you sell cell phone business plans, you can personalize prospecting emails to consider the prospect's company size and industry. They can offer a specific, custom plan based on the number of cell phone plans they might need and what they will be used for.
Reaching new audiences and gathering more newsletter sign-ups is possible via multiple marketing channels. It's always good to adjust the strategy to your needs.
Eight tips for closing sales with prospecting emails
Now, let's see how you can craft more effective emails so you can reach your ideal customers more confidently.
#1. Research prospects to create buyer personas
If you're in sales or running a business, you already know the importance of buyer personas. You know that an email pitching CPaaS for enterprises is targeted at a very different buyer to an email pitching a local, small business.
Yet it bears repeating that before starting a campaign, researching potential prospects and creating buyer personas is essential. Make use of LinkedIn and the data you have of clients already in your roster to pinpoint what typical buyer personas you should target.
These buyer personas should include information such as:
industry
business size
role
pain points
priorities
the value you are bringing to their company.
You'll use this information to personalize your pitch and target your prospect's needs.
#2. Personalize your pitch
While the buyer personas you create will apply to a range of clients, if you want to close sales with emails you may want to personalize your pitch.
This might mean personalizing every email you send to include specific references to the potential client and their business needs. It can help you add a personal touch rather than sending generic cold emails.
That said, personalizing every single email can be time-consuming. But there's a quicker way to ensure your emails are specific to each client. You can send emails in bulk by categorizing different clients according to factors like business size, suggested product or pricing and industry.
#3. Prep your colleagues
A prospecting email should include an email and phone number for the receiver to contact you directly. Most business telephone systems allow sales reps to have individual extensions.
That said, it's very likely that a potential client could call your company reception or general inquiries email. So it's important that any colleagues who may receive stray responses to your prospecting emails are fully prepped. That way, they can easily provide basic information and, of course, connect the client to you with all the necessary information.
#4. Get the timing right
Timing is very important when it comes to prospecting emails. You don't want your email landing in a prospect's inbox when they're swamped with other tasks as they may ignore you.
Studies examining reply rates suggest that 1:00 PM is the best time to send an email, likely just as your prospect returns from lunch. Monday or Tuesday are best, and avoid sending prospecting emails on Fridays.
In a world of asynchronous communication, getting the timing right is more difficult thanks to increased remote working. With many of us working out of standard office hours and connecting with prospects who may be in different time zones, you can't be certain when your prospect will open your email.
Do your research and schedule emails to send at the ideal time during your prospect's work day rather than your own. You can also use email tracking software to analyze when your emails are getting clicks and their reply rates for different times of the day.
#5. Be short and purposeful
If your prospect doesn't know the purpose of your email within the first few sentences, they may trash the email and move on to other tasks. Your prospecting email needs to be concise and to the point if you want to close the sale. There are several sales engagement tools you can use.
You can try briefly beginning the email with your personalized opening pitch. Then, reference the prospect's industry, a recent LinkedIn post of theirs, or congratulate them on a new role. This should quickly pivot to the reason for your email.
It also helps to include the reason why you are getting in touch now. Why should this person call you today rather than six months from now? What value is missing? What pain point are you identifying? Or, what change can you manage for them?
#6. Include a call-to-action
What do you want to get out of this email? Prospecting emails need a clear call-to- action that guides your prospect to the next buyer stage.
A call-to-action is a short and simple sentence typically appearing at the end of the email. This should encourage the reader to take an action, whether clicking a link, signing up or calling you.
For example, if you sell contact center technology, you might invite the prospect to sign up for a free trial or a live demo of your call center app. This could take the form of a "Sign up for a free trial today" button at the bottom of the email that draws the reader's eye.
Furthermore, products that don't allow for free trials and demos, such as physical goods, are more likely to need a follow-up phone call or video meeting.
#7. Follow up
Just because a prospect doesn't reply after the first email doesn't mean you should abandon them entirely. Prospecting emails should always include a follow-up email, especially since these can double response rates.
Follow-ups also help with the troublesome problem of timing prospecting emails. A prospect may receive your first email at an awkward or busy time in their lead-time supply chain, but a well-timed follow up email could catch them at the perfect moment.
Be persistent and space out your emails appropriately. The first follow-up email might be sent four-five days after your initial email. Then, you could send another a month from then and another email three months after that. Only after exhausting your follow-up emails should you consider this a dead lead.
#8. Use software
There is a range of prospecting email tools and software out there that you can leverage for your sales.
From email open-rate tracking to email validation tools, it's worth making the most of the automation software available. You can automate, track and analyze your prospecting emails, saving you time and effort in the long run. 
In addition to email software, you should integrate your prospecting email campaigns with your business sales software. This can help you:
store lead and customer information in one place
offer an overall report on sales channels
and categorize and organize your leads and conversions to better manage your prospects.
Convert your prospecting emails into sales
Prospecting emails shouldn't be sent blindly into the dark. With the right pitch, timing, and software, you can perfect your approach and convert leads into sales.
Finally, before you send another email, ask yourself some questions.
Is it purposeful?
Is it personal?
Does it include a call-to-action?
That way, you can deliver more effective prospecting emails starting today.
Author: Richard Conn is the Senior Director for Demand Generation at 8×8, a leading phone system for small businesses with an integrated contact center, voice, video and chat functionality. Richard is an analytical and results-driven digital marketing leader who has achieved ROI improvements in competitive B2B environments. Check out his LinkedIn.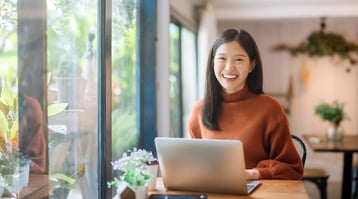 Should you use GIFs in emails? It depends on your brand and what you want to communicate. Marketing strategist Lesley Vos has all...
Read Story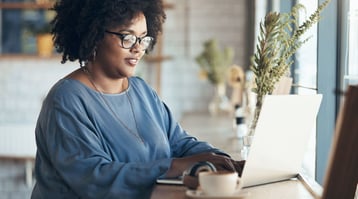 Struggling to grow your email list? Many marketers and business owners are. Worry not – these newsletter signup form examples a...
Read Story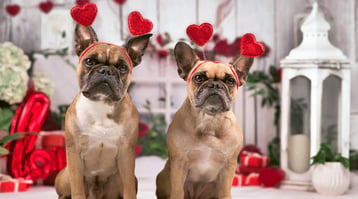 Valentine's day is just around the corner and you are finalizing the last details of your email campaign? Jeremy Moser of PR &a...
Read Story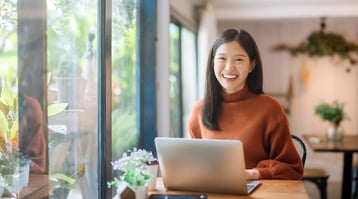 Should you use GIFs in emails? It depends on your brand and what you want to communicate. Marketing strategist Lesley Vos has all...
Read Story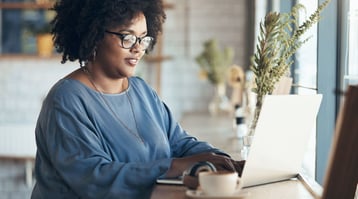 Struggling to grow your email list? Many marketers and business owners are. Worry not – these newsletter signup form examples a...
Read Story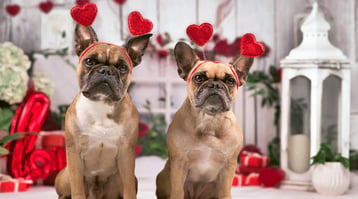 Valentine's day is just around the corner and you are finalizing the last details of your email campaign? Jeremy Moser of PR &a...
Read Story