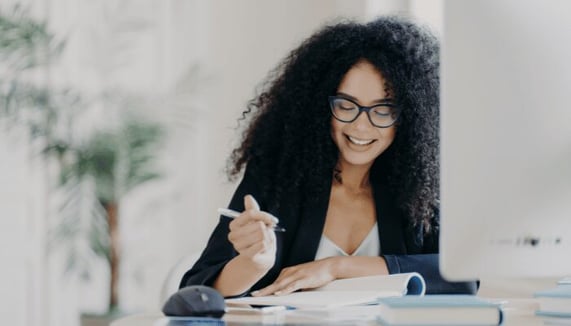 5 Effective Content Marketing Ideas for Small Businesses
Content marketing is powerful. Here, Envato's Content Writer Lily López shows you how it helps – and shares some content marketing ideas you could steal.
Developing and executing a content marketing strategy can be a low-cost and effective technique to reach out to new customers and serve existing ones. However, small businesses frequently become stuck trying to figure out how to develop content marketing ideas that align with their expertise and will appeal to their target audiences over the long term.
In this article, we'll explore the benefits of content marketing, and go through five content marketing ideas that you should consider implementing, from brand storytelling to explainers.
What is content marketing?
"Content is king" is a statement we've all heard by now.
Content marketing refers to the creation and distribution of online materials that add value to your target audience, and that has a specific objective in mind.
For example, grow traffic to your website or social media platforms. Blogs, infographics, and white papers are examples of content types you can use to generate interest in your products or services.
Given that only 27% of all marketers have a documented content strategy, it's critical to remind ourselves of the role that content can play in the growth of a business.
Related: Content marketing pro Julia McCoy talks about using content to build a business
Why does your small business need content marketing ideas?
In today's digital economy, content marketing may be the most cost-effective way for your small business to reach out to both existing customers and prospective clients. However, if you're still confused about whether or not to implement a content strategy, take a look at the following benefits, from boosting your ability to rank for target keywords, to building brand trust.
#1. Generates leads
Content marketing allows you to reach out to customers who haven't made a purchasing decision yet. They discover your brand through all of your beneficial content and become interested. Once they arrive at your website or social platform, you can provide them with further information that drives conversion over time.
#2. Builds trust and establishes brand identity
A lot of content marketing ideas involve understanding human behavior. Trust plays a vital role in not only our purchasing decisions but also, in all aspects of our relationships. That's why developing powerful and coherent content marketing ideas that align with your audience will help you establish a strong identity for your small business.
What's more, it will help you attract more people who trust your brand and reward you with loyalty, engagement, and advocacy in return.
#3. Boosts organic search
The lockdowns altered the way customers buy online, and search engines are adapting to meet demand. As you create content marketing ideas for your target audience, ensure they're targeted to what your customers are looking for online.
Research what they look for when searching for information about – and related to – your products and services. Publishing optimized content will improve your website's ability to rank in Google, and therefore enhance your digital visibility.
Related: What makes great content? Marketers and journalists respond
The most effective content marketing ideas for your small business
Now that you know how effective content marketing can be, consider these tactics to help your small business succeed.
#1. Tell your brand's story
For any business, it is important to connect with a target audience and form a distinct brand image in their minds. Brands that are honest, have an interesting backstory, and are good at articulating what they stand for, are more memorable and leave a lasting impression.
So, if you want people to remember your brand from the first time they hear about it, it's time to invest in brand storytelling.
For example, the personal care brand Burt's Bees uses every opportunity to convey the great narrative of how the brand came to be. The founding story is romantic, charming and engaging, proving that an authentic story connects with its customers.
You may not have an eccentric and enigmatic founder, but you can tell your brand story in a way that builds trust with prospective customers and allows them a glimpse into the oft-hidden life of your business.
Some avenues to promote your brand storytelling are on the 'About Us' section of your website, as well as through videos on YouTube and your social media platforms.
#2. Offer high-value content
According to several studies, blog posts that range from 1,500 to 3,000 words drive more traffic and, as a result, more conversions. This suggests that when people want to know about a topic, they seek thorough, well-researched, and high-value content.
Creating an eBook based on a series of your marketing blog posts allows you to demonstrate your authority on the subject. Also, it provides you with a massive resource from which you generate and distribute leads (by gating the content). You can also extract and repurpose this content to reach more potential users.
For instance, by selecting the best chapters of your eBook and repurposing your current content to create promotional emails, blog posts, infographics or videos, you can:
increase engagement levels,
generate leads, and
convert customers easily.
Repurposing content from your eBook would allow you to maximize the return on your investment. Furthermore, you'll be able to cross-promote the eBook in the process, broadening your reach and establishing significant brand awareness.
#3. Send an email newsletter
Email marketing is a great tool for engaging customers and increasing revenue. Your newsletters should be diverse and interesting to read, with relevant content. This means that not all of your content should be sales-oriented.
For a good example, check out the Hell Yeah Group, a financial firm focused on inspiring creatives to be engaged with their personal and business finances. One of their content marketing resources is a weekly curated newsletter that covers various articles and advice that's of value to their target readers.
The number one thing to keep in mind with a small business newsletter is that you don't need to have a super professional design. Instead, focus on the quality of your content.
A great way to ensure you're on-point with your subscribers' expectations is by asking them what kind of content they'd like to receive when they sign up to your email list.
To guarantee that your subscribers will receive your emails, you may want to try a service such as ZeroBounce. This accurate and fast email validation tool ensures increased open rates and ROI, helping you connect with your customers.
#4. Create explainer videos
While a video marketing strategy is applicable to all businesses, it's vital for small businesses and startups looking to raise brand recognition. Even if your small business has amazing products to offer, it can struggle to gain that initial momentum and enable people to learn about your brand and how it works.
This is where product tutorials and explainer videos come in handy, since they illustrate what your product does and how it may be used in multiple ways.
Take for example, the explainer for FiftyThree's pencil-shaped stylus. What this video manages to do without saying a single word is impressive. The viewer learns all about the functionality of the product through visual cues and musical accompaniment.
When creating an explainer video for your brand, keep it short and sweet. A typical video of this kind lasts around one to two minutes in length, and they come in many forms, from traditional animation, to 3D, to live-action and more. That means there's a wide variety of design options and emotional tactics to communicate your small businesses' message.
Once you've created these videos, you can then use, publish or manage them using any CMS platform of your choice.
#5. Get social on social media
It's no secret that social media can help shape your brand image, promote your products, attract clients and build relationships. However, like with any other distribution channel for content marketing, you must have a clear understanding of who your target audience is, where to locate them, and how to communicate with them.
Creating social media posts is a great way to share information and engage with your customers, whether it's product updates, your latest blog post, or interactive content such as a poll or quiz. It is preferable to schedule social media posts to get the most out of your efforts.
For instance, the American multinational coffee and doughnut company Dunkin Donuts created a poll and shared it on Twitter to promote their new "Beyond Sausage Breakfast." This allowed their customers the opportunity to connect with the brand and provide input into a light-hearted thread.
Some other types of content marketing ideas that you can post include user-generated content, live streams, infographics, testimonials and galleries. Remember that the goal here is to also monitor comments and receive feedback from your customers that might help inform improvements to your products and services.
Bonus tip: Use content syndication
Content syndication is a marketing technique that allows businesses to republish their content on other websites or blogs instead of their own. The primary purpose of this technique is to help companies to reach a larger audience.
When syndicating content, you need to use a canonical tag and mention where the content was first published. This ensures that Google and other search engines do not classify the content as duplicate.
You can outsource this if you are not sure how syndication works. However, always make sure that you know what to look for when outsourcing content syndication services. This will help you work with a professional service provider that can help you maximize your content marketing results.
Make your brand memorable with killer content ideas
Even if you're a small business, you're bound to face stiff competition. To stand out from the crowd and build your audience, you need strong content marketing ideas that demonstrate your value to current and potential customers.
Small business content marketing is all about solving your customer's pain point. Hopefully, I've provided valuable and effective content ideas for you to include in your marketing strategy in 2022 and beyond.
Author: Lily López is a Content Writer and Marketer at Envato by day, and a Spatial Design student by night. She's based in Tijuana, Mexico, and has worked with several global clients for the past seven years on projects involving Content Operations, Data Analytics, Copywriting, Outreach and Voice-over productions. When not working, Lily is hanging out at the nearest flea market.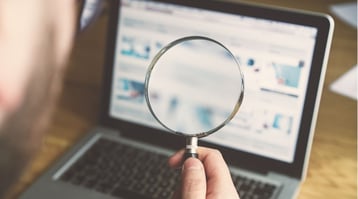 Sooner or later, you need to find that one particular email address. It happens more often than you'd think: you need the conta...
Read Story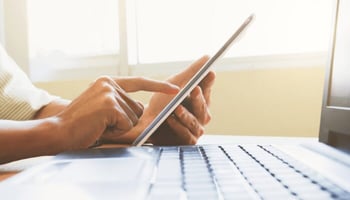 Great news for those of you who use Mailchimp! Now you can clean your email list with ZeroBounce by importing it directly from yo...
Read Story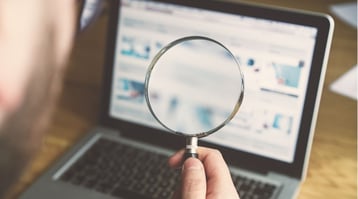 Sooner or later, you need to find that one particular email address. It happens more often than you'd think: you need the conta...
Read Story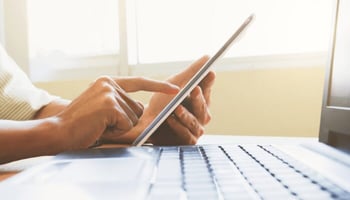 Great news for those of you who use Mailchimp! Now you can clean your email list with ZeroBounce by importing it directly from yo...
Read Story