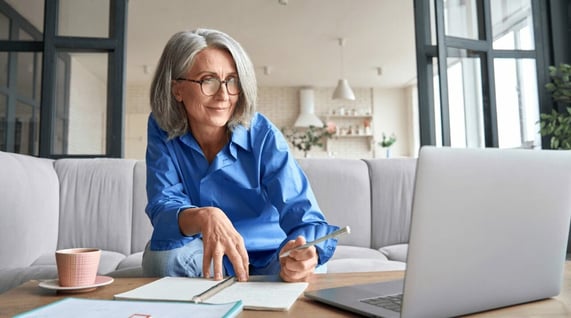 How to Grow Your Solo Business Through Email
Growing a solo business isn't easy. It can take years, but when you have an email list, things can move a lot faster. So, how do you make the most of the email list you've grown – and monetize your efforts? Use the tactics below to grow your solo business with email.
First, have an intentional approach and pay attention to best practices. Without this solid foundation, it might be challenging to grow a solo business – no matter the tactics you employ.
In this article, we're going to discuss how to easily grow a solo online business through email.
How to use email to grow your solo business
Technology has made it possible for businesses to operate purely online without a physical office. This is very common with micro businesses. All processes, including sales, shipping, invoicing and communication, are handled on the internet.
However, you want to market and interact with your customers on the internet effectively. Even though there are many online channels that businesses can use to market their products and services, email stands out from the rest.
That doesn't mean that every email marketing strategy you use will work for you. To be effective, narrow down your approach by following the guidelines below.
Implement double opt-in and email validation
When a buyer, prospective customer or website visitor subscribes to receive your emails, they're allowing you to share information with them. However, how sure are you that they subscribed using a legitimate email?
The first step to prevent fake data from getting on your email list is to use double opt-in. When a user subscribes to your mailing list, an email is sent to their email address for verification. If they click on the verification link, they officially confirm that they want you to send them emails.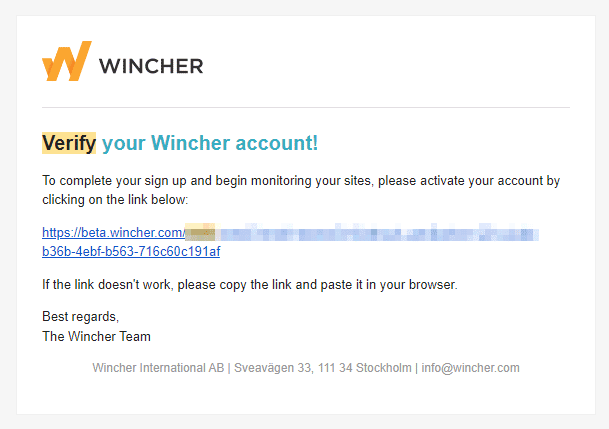 Setting up the double opt-in subscription method isn't enough, though. To prevent disposable and fake emails from getting on your list, use an email verifier to check every new contact. An email verifier uses various algorithms to determine if an email address meets a set of rules and is valid.
For instance, email validation checks to see if an email address follows the right format or not, and marks it as invalid if it does not. This ensures that you only add real email addresses to your mailing list. Thus, you avoid bounces, protect your sender score and increase your inbox reach.
Use welcome emails to connect with new subscribers
Now that a customer has allowed you to send them emails, you don't need to dive right in and start selling to them. Instead, try to connect with them through a welcome email. This type of email helps to prepare them for future communication.
Welcome emails get the most engagement, with over 86% open rate. Online businesses need to make good use of them. Fortunately, you don't have to compose a welcome email for every new subscriber that you get.
Instead, you can automate these emails using your email marketing provider. However, you have to customize the email to match the requirements of your new subscribers. It needs to be evergreen.
For instance, in your welcome email you could either:
Tell your new subscribers a bit more about your company
Or surprise them with a special offer to build engagement and loyalty.
Avoid using a no-reply email address
Since your subscribers have given you a way to access their inboxes, use this chance to create a personal relationship with them. Look at these email personalization stats to understand the importance of personalization. Every little detail matters – including the email address you send your emails from.
Something you should avoid is sending emails from a no-reply email address. It sends a bad message about your company right away, as you're letting people know you don't want to hear back from them. So use an email address that subscribers can respond to if they want to.
A no-reply email address cannot receive emails. These types of email addresses are best suited for things like password resets or shipping confirmations with tracking details. For example, if a user wants to change their account password, you can use a no-reply email address to send them a password reset link.
On the other hand, stick to an address people can reply to for marketing emails. Your prospects may want to get more information about your products – make it easy for them to ask.
Personalize every email
To grow your solo business via email, you need to build a strong relationship with your customers. The type of emails you send and how you send them can make or break this relationship.
Let's take an example of two online businesses, A and B. They both deal with the same product, let's say C. When marketing product C to the same customer through emails, A addresses the customer by name while B starts their emails with "Dear Sir/Madam".
Which between A and B do you think will find it easy to build a relationship with this customer? Of course, it's A. You can do this using merge tags, a feature you can most likely access in your email service provider.
You can further personalize emails by showing your subscribers the products they clicked on your website but didn't buy. In addition, you can send:
Anniversary emails
Reminders relating to their last purchase and timely, useful suggestions.
Find the ideal email length
One mistake many online businesses make is that they don't test the length of their emails. Shorter copy may be more effective, but in certain industries, longer emails can perform best.
The average person sends and receives 121 business emails per day. This means that your email is one in over one hundred that your subscriber might receive in a single day. To give your email a chance of being read, test your email engagement until you nail the right length for your audience.
Your emails should also be straight to the point. If, for instance, you want to tell your subscribers about your biggest Black Friday offer, you can simply include a title, the discount, an image and a call-to-action button.
According to research, the ideal email marketing copy length is between fifty to 125 words. However, you can experiment to see the ideal length that works for you and your subscribers.
Polish up your call-to-action buttons
When sending emails to your subscribers, you want them to take some sort of action. Otherwise, you'll find it difficult to grow your online business.
This is what makes email call-to-action (CTA) buttons important. They help you to tell your subscribers about the action you want them to take – fast and easy. The button needs text, but keep it under five words.
Also, your CTA button should stand out from everything else you have in the email. You can track your CTA clicks across different emails to determine the most effective messaging for your business.
Optimize your emails for mobile
Finally, mobile devices have taken the world by storm. According to Statista, there are over 6.5 billion smartphone users worldwide. It's worth keeping that in mind when designing your emails.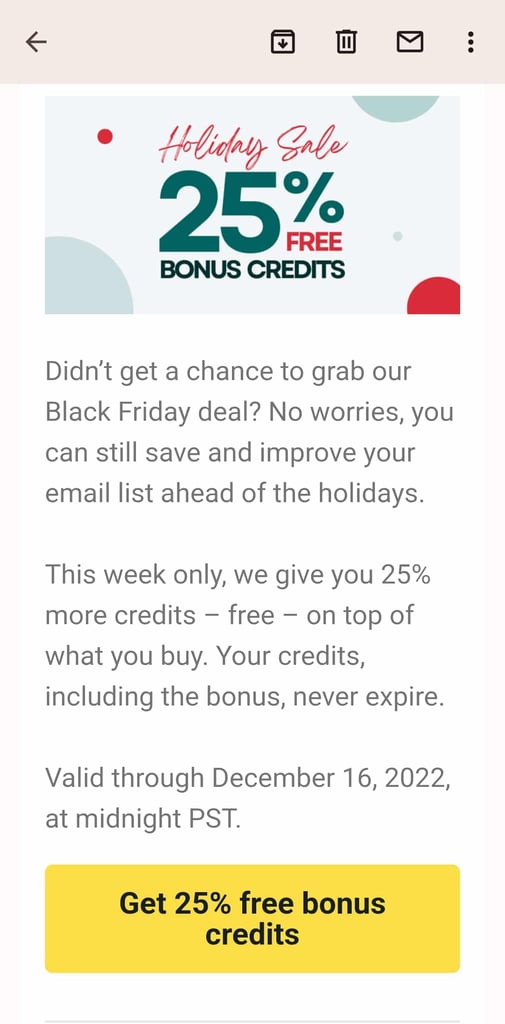 Since you create and edit your marketing emails on desktop, you might forget that many of your subscribers open your emails on their smartphones. So, before you hit Send, make sure to test your emails – do they render correctly on all devices?
If they don't, you could lose subscribers and revenue, so make this a priority.
Test your inbox reach
You can test every aspect of your email, including your email deliverability. It's hard to grow your business with email if your campaigns and newsletters go to spam. So, before you send, use an inbox tester to see if your email lands in the inbox or goes to the junk folder.
This test takes only minutes and can make a huge difference in the number of people you reach.
For example, with the ZeroBounce inbox tester, you get 20 testing email addresses from various email providers. Send your email to those addresses and you'll see whether it landed in the inbox.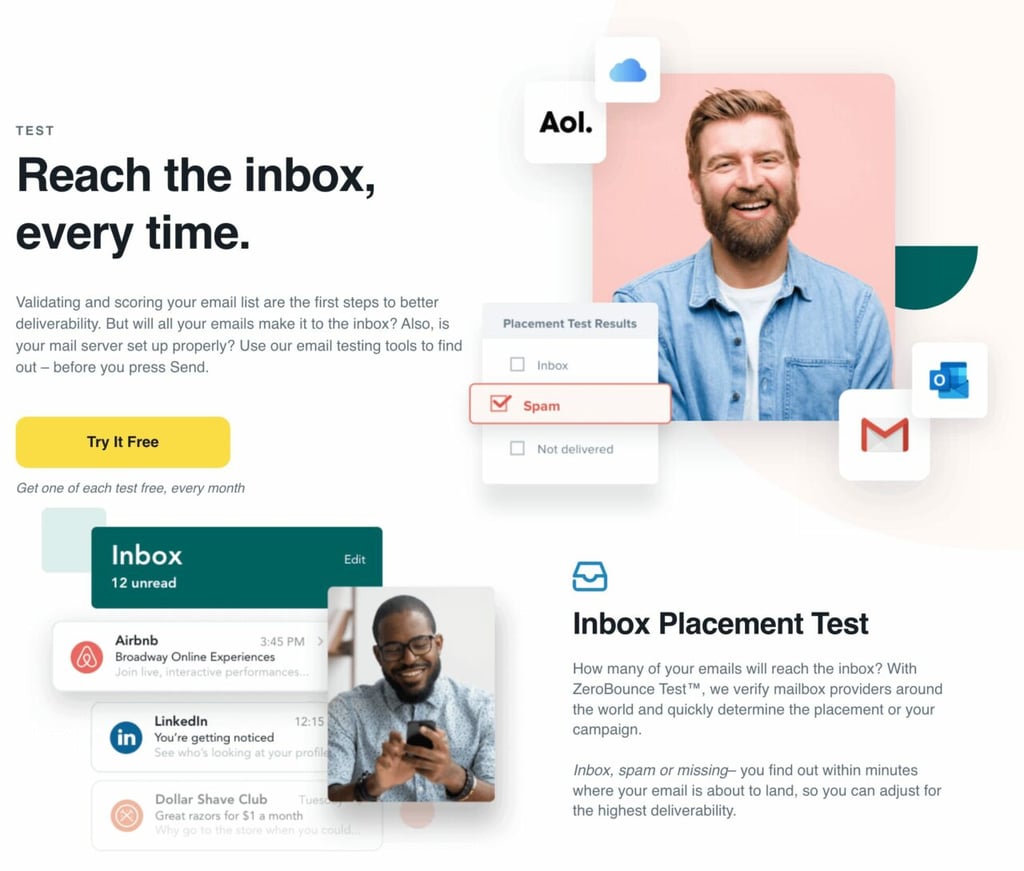 If you detect any deliverability issues, you can edit your email and test it again until you achieve maximum inbox reach.
Just starting your business? Check out this guide
Starting a business is not a walk in the park. According to research by the Bureau of Labor Statistics, about 20% of micro businesses fail within the first year. 30% of them fail by the end of the second year. You do not want your business to be among them.
It is, therefore, important to ensure that you have checked some of the best startup guides and learned everything you can about the business that you want to start. Incfile has one of the best guides on how to start a business.
To grow your business with email, have a schedule
We've all subscribed to companies or solopreneurs that started out by emailing us regularly, only to disappear for months on end. It's true that staying consistent isn't easy, but make this a rule if you want to build engagement.
First, be realistic about the amount of effort you can put into your email marketing. Can you commit to at least one email a week? That's great, but make sure you stick to that schedule. When people need to see you in their inboxes consistently, you build trust and foster a sense of familiarity.
If your time is short, you can try sending your emails every other week or even once a month. It's still a great way to stay in touch and nurture your audience, as long as you show up regularly.
Finally, add a little creativity to keep your subscribers looking forward to your emails. Building engagement helps your email deliverability and allows you to build meaningful, long-term relationships.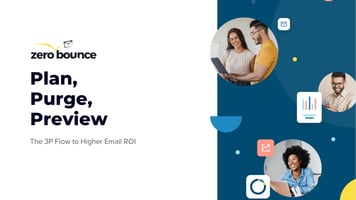 Do you want to get more traction with your emails? Everybody with an email list wants to see better results. Learn about the 3P F...
Read Story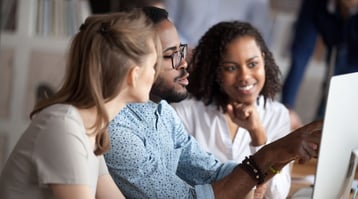 Looking to refine your email outreach and close more deals? Learn how the right email finder tools help you do more in less time....
Read Story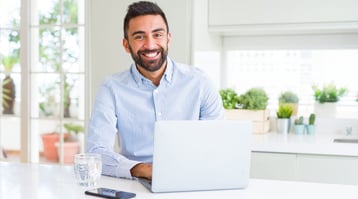 The immediate things people want from an email-finding service are usually self-evident. You're looking for email addresses bec...
Read Story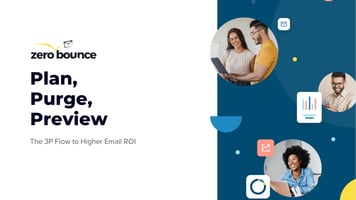 Do you want to get more traction with your emails? Everybody with an email list wants to see better results. Learn about the 3P F...
Read Story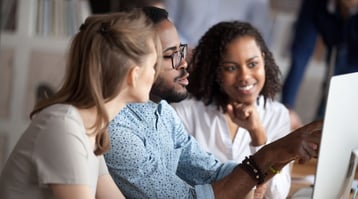 Looking to refine your email outreach and close more deals? Learn how the right email finder tools help you do more in less time....
Read Story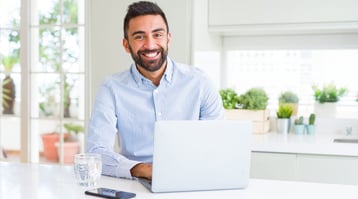 The immediate things people want from an email-finding service are usually self-evident. You're looking for email addresses bec...
Read Story