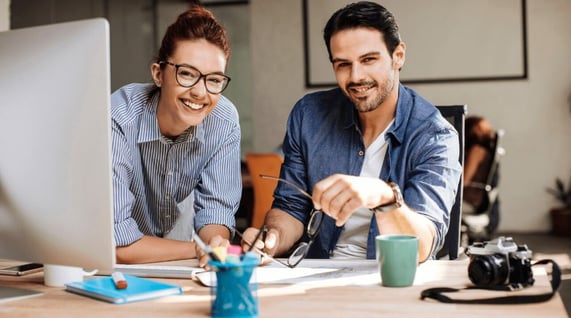 The Best SaaS Black Friday Deals for 2022
Are you looking for some great SaaS Black Friday deals? Look no further. We've got 20 holiday deals to help you save time, money, and accomplish more. Take advantage of these discounts below before they expire.
Note: We're updating this article every day, so check back for more SaaS Black Friday deals!
When you run a business, your work is never done. One day you may struggle to find a good invoicing tool, and then you wonder how you can help your sales team with a better CRM platform.
Marketers, too, wear many hats and juggle countless tasks. Everything seems to fall on your shoulders. How can you get it all done without going over budget?
Thankfully, everything is easier with the right software as a service (SaaS) tools. SaaS saves you time, and allows you to track your performance and hit your goals without breaking the bank.
Here's 20 of the best SaaS Black Friday deals for 2022
We've curated some unbeatable SaaS Black Friday deals for you. These tools are here to make your life easier, and we hope you take them for a spin – at a savings.
ZeroBounce
ZeroBounce is your ally in getting your emails to land in the inbox. Along with 99% accurate email validation, ZeroBounce's tools include scoring, inbox placement testing and blacklist monitoring. A four-time Inc. 5000 honoree, ZeroBounce is helping more than 200,000 customers achieve greater inbox placement.
Email lists decline in quality with many emails becoming inactive and harmful over time. If you continue to send emails to lists you haven't validated, you're bound to get bounces, spam complaints and lowered engagement. Your sender reputation will degrade and fewer people will see your emails.
The only way to save your list from ruin is to validate it periodically. There's no time like the kickoff of the holiday season to get your list right, and we have a great deal for you.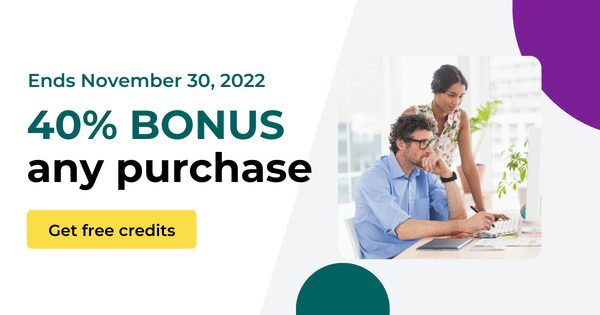 Black Friday Offer
Sender.net
Sender.net is a multi-channel platform that provides various marketing tools, from email or SMS marketing to customer analysis or easily integrated pop-ups. To get the best experience, the software integrates with leading content management systems, CRMs and e-commerce platforms.
With just a few clicks, you can take your marketing to the next level because the software is user-friendly for both beginners and experienced marketers. Start your automated digital marketing journey with pre-made or branded templates.
Black Friday Offer
Get 20% off all plans with code FRIDAY
Valid until December 1
When buying an annual plan, get two months free
When buying a PRO plan, get free SMS credits (valued from $35)
Ideta
Chatbot:
Automate your customer support easily with Ideta's chatbots and callbots. The software is easy to use and lets you leverage the power of AI to automate most recurring questions. Let your support team focus on the most difficult cases while ensuring you provide your customers with timely responses.
You can use Ideta on your website, on your app or your social media. With our chatbots and callbots, you can increase overall customer and employee satisfaction.
With our promo code, you can join hundreds of Ideta's happy customers (rated 4.6 on G2) and harness the power of the software with a 70% discount.
Black Friday Offer
Get 70% off all plans.
Promo code: IDETA70OFF.
Auto comment:
If you want to increase engagement, a crucial factor is to answer customer comments quickly and nicely. With Ideta's auto comment tool, you can automatically answer comments on your posts while being considerate of customer feelings, thanks to sentiment analysis.
You can even use this tool on social media (Facebook, Instagram, Twitter and YouTube).
Black Friday Offer
Get a $20 discount on our yearly deal.
Promo code SAVE20USD.
Benchmark Email
Benchmark Email is an easy-to-use email marketing and lead generation software. Its suite of tools helps users build their email list and craft beautiful emails to engage their subscribers. Users can showcase their products and increase sales via eCommerce features.
This holiday season is predicted to be difficult with a looming recession and high inflation costs. But small businesses don't need to weather the storm alone.
Black Friday Offer
Benchmark Email and participating brands are offering a holiday promo, the Hustle & Bustle Marketing Bundle.
Take advantage of discounts from some of the best marketing, sales and content creation tools so you can end 2022 (and start 2023) right.
Folderly
Folderly is an all-in-one email deliverability platform that aims to locate, solve and prevent email deliverability issues. It helps businesses to build robust email infrastructure, increase email deliverability, get high open and reply rates and boost outcomes through email marketing.
Highlighted features: inbox placement tests through the most popular email service providers, domain health monitoring, email warmup, blacklists checks, insights on IP information and DNS settings set-up. Folderly also integrates with most email service providers.
Black Friday Offer
50% off for the first 3 months of Folderly Basic subscription (redeem an Email Warmup coupon on the billing page)
25% off Folderly annual Premium Plans. (Connect with the customer support team on the billing page to get your discount.)
Validity: November 24th – December 4th.
InvoiceBerry
InvoiceBerry helps 100,000+ small businesses to create, send and manage their invoices and get paid faster. With InvoiceBerry, small business owners can accept card payments directly on their invoices and keep track of paid and unpaid invoices. The tool automatically chases up unpaid invoices and helps busy business owners to focus on their work.
Black Friday Offer
Get 50% off any plan for the first six months.
BlogHandy
BlogHandy helps businesses to get blogging faster and write better-ranking content. With BlogHandy, business owners can add a blog to their website in two minutes. The blog automatically adjusts to the existing website's design, and no additional developer or designer is necessary. The blog has a built-in SEO analyzer that helps business owners write search engine-optimized articles to rank better.
Black Friday Offer
Get 50% off any plan for the first year.
Versium REACH
Versium is a data technology company that enables marketers to better identify, understand and reach their ideal prospects across multiple digital touchpoints and marketing channels. Versium's industry-leading identity resolution and insights engine powers a suite of solutions that help marketers greatly improve their reach by as much as five times. Versium's proprietary data assets include over 2 billion contact points and over 2 trillion insights attributes, creating the industry's richest B2B2C identity graph and data technology platform that empowers marketers to win customers.

Versium was named a winner in the 2022 Sales and Marketing Technology Awards in the Insights and Analytics category and was named the Best Account-Based Marketing Company in the 2022 Martech Breakthrough Awards. Also, Versium has been featured as a thought leader in Computerworld, Forbes, and more. As demand for cookieless advertising solutions surges, we're excited to offer this holiday promo.
Black Friday Offer
Sign up for a minimum 1-year subscription to Versium REACH between November 14th and January 1st, and receive the equivalent discount of 1 month free.
This credit will be applied as a one-time discount to your annual invoice. Visit versium.com to get started with a free trial or reach out to sales@versium.com.
GetResponse
GetResponse is one of the most popular email marketing platforms around. You can use it to send email newsletters and any campaigns. This email platform allows you to grow your audience and engage with your customers to increase sales. For Black Friday, GetResponse offers up to 40% off its email marketing software.
Black Friday Offer
40% off 24 months plans
30% off 12 months plans
15% off for any monthly plans
LOGO.com
LOGO.com is the only professional logo maker and brand-building platform in its industry to offer high-quality logo designs for free. The logo design process is incredibly easy and fun. The logo editor allows you to customize your template choice by changing colors, layout, font style, icons, and much more. When you're ready, simply sign up and download your logo in high-resolution files
The real magic of LOGO.com is in its Brand Plan subscription. For just USD 10 a month (or USD 96 a year), the platform unlocks all its premium tools allowing you to design business cards, letterheads, email signatures, flyers, posters, social media posts and so much more. You could start with a logo and walk out with a complete brand set-up in a matter of a few hours.
Black Friday Offer
Get the premium Brand Plan subscription for 40% off!
Promo code: MYFRIDAY40
Cyber Monday Offer
Get the premium Brand Plan subscription for 60% off!
Promo code: LOGOMONDAY60
Mailbutler
Mailbutler is the leading email productivity extension for Microsoft Outlook, Apple Mail, and Gmail that makes your inbox smarter. Now over 100,000 members use its email-enhancing features, such as tracking emails and links, scheduling emails to be sent later, snoozing emails to free up your working day, creating beautiful professional email signatures and templates, and many more.

Mailbutler was a GetApp industry leader in both 2021 and 2022, and is a four-time winner of the G2 High Performer award in Small Business and Europe categories. It integrates into your inbox and helps improve your email communication saving you time. It's still your inbox, but smarter.
Black Friday Offer
33% off for the Professional plan for 1 year.
Use coupon code: cyber33mb
Mailbird
Mailbird is your answer to keeping business and personal emails separate but in one easy interface. Known for its functionality and simplicity, Mailbird takes all the clutter and chaos out of your inbox. Easily customize and optimize your email to manage multiple accounts, track emails, and smoothly manage projects. With dozens of features topped off with integrations like Grammarly, WhatsApp, Dropbox, Slack, and Asana, this email client for Windows is a huge productivity winner.
Black Friday Offer
Get up to 99% off Mailbird Home or Business Pay Once.
Brand24
Brand24 is one of the best tools for monitoring the internet and focusing on social media. It's the fastest way to reach the discussions about your brand, product, competitor or topic you are interested in. Brand24 is a new channel of communication for clients, which will support sales and strengthen the positive image of your company.
Black Friday Offer
SocialBee
SocialBee is a social media management tool that allows users to create, schedule and post content to every major social platform from one place.
As a result you can say goodbye to manual posting and time-consuming social media tasks – it's time to centralize all your tasks within one platform and maintain a consistent posting schedule with utmost ease.
Here are the main SocialBee features you must know about:
Content categories: Organize your content in categories based on topics and post types and diversify your content strategy effortlessly.
Social media scheduling: Schedule entire content categories at once, reschedule and expire posts with a few clicks.
Evergreen posting: Set your evergreen content to be reposted regularly on social media.
Hashtag collections and suggestions: Organize your hashtags in collections and use SocialBee's generator to discover new hashtag ideas based on your content.
Team collaboration: Invite your team members to SocialBee, assign them roles and leave your feedback through post comments.
Social media analytics: Track your audience data, page growth and content performance and generate PDF reports in seconds.
Powerful integrations: Canva, Unsplash, GIPHY, Bitly and Zapier are only a few of SocialBee's integrations that will make your job easier than ever.
Pair SocialBee's social media tool with their concierge services for social media reation, content writing, and engaged growth to take the hassle out of your work and improve your marketing strategy in no time.
Black Friday Offer
Get your SocialBee (social media management tool) plan with a "can't-miss" discount: 70% off for 3 months.
November 21-28
Discount code: SOCIALBEEBF22
This Black Friday, get ready to save time and money on your social media management. SocialBee offers a "can't-miss" 70% discount on all tool plans and an additional 20% off on all the Concierge Services for three months.
So, if your goal was to automate your social media posting and streamline your workflow, it's not too late to achieve it in 2022 and leave room for other resolutions in 2023.
PubConcierge
Pubconcierge offers cost-efficient IP leasing solutions for proxies and email marketing, dedicated servers, and cloud infrastructure.
Businesses can choose the range they need from millions of IP addresses available at reasonable costs. By leasing them, companies can get higher ROI and use the IPs for as long as they need without extra commitment.
Companies can grow their businesses with IP leasing services, including dedicated account managers, IP reputation monitoring, and technical support. The company offers highly-customizable IP ranges that suit various use cases. Clients benefit from free testing and consulting sessions.
Black Friday Offer
Click here to receive your personalized offer and get 20% off your first order.
Breadnbeyond
Breadnbeyond is an award-winning explainer video company specializing in producing animated explainer videos. This means you can create engaging animated explainer videos that help you introduce your brand, product, or service to the world – all from scratch, with no template.
Black Friday Offer
Get up to 40% OFF for an ultimate explainer video!
EasySendy
EasySendy Pro 2.0 is a hybrid email marketing tool for Marketers to send and deliver high-end email campaigns to drive three times the ROI.
With EasySendy, you can effortlessly launch various campaigns to engage subscribers and customers with autoresponders and automated warm-up email campaigns. You can also manage and control your teammate's sub-accounts with EasySendy Pro.
Add easy-to-embed Web Pop Forms to capture email subscribers from the website, build custom subscriber pages, edit email templates with a flexible drag-and-drop editor, do subscriber segmentation, and more. Connect your app/website through APIs, Google Analytics, WordPress, and Zapier.
Features of EasySendy Pro 2.0:
automatic email warm-ups
email list hygiene & cleaning
multiple email verification APIs
exit and on-scroll pop-ups
drag & drop builder
time-warp email delivery
event-based campaign
email autoresponder
A/B test email campaign
add teammate's sub-accounts
With EasySendy, businesses can add more email subscribers and micro-deliver emails according to their requirements through multiple email delivery API servers.
Black Friday Offer
Coupon Code: ZEROBOUNCE04
Payment of $4.00
All features above included EasySendy Pro features
4000 Email Subscribers
Unlimited email sending
Up to 5 Emails / Second Speed
2 Delivery Servers API Integration
5 Email Autoresponder Campaign
3 Drip Campaigns
1 Teammate
Valid until: December 31, 2022
How to redeem the offer in just a few steps.
Register into EasySendy Dashboard
Set up your account and Verify your ID
Go to the right-hand side top corner & click the dropdown & select "Price Plan"
Copy the code in the given space and go ahead.
Helpjuice
Helpjuice is knowledge base software used by thousands of organizations like Amazon, TCL, Shipt, Teem, and The World Health Organization to supercharge their internal processes and help guide their customers to success.
With Helpjuice, you can easily create a customized knowledge base that acts as a self-serve digital library. This means employees and customers can find answers to their questions whenever they need to, regardless of location.
Your business can improve team efficiency, effectiveness, and overall productivity by simplifying the process of storing, organizing, and sharing knowledge from one centralized location. Employees don't waste time looking for the knowledge they need to do their job.
Therefore, Helpjuice makes it easier for businesses to scale their customer support abilities as a knowledge base. Accordingly, it can be used to provide proactive, automated support to customers.
Instead of waiting to talk to an agent, customers can self-serve and find answers to common questions and in-depth tutorials and video walkthroughs to help them better use a product at a time that's convenient for them.
Black Friday Offer
$55 for all features
Up to two users
No code required
Jotform
Jotform is a versatile form builder that helps users collect payments, collect feedback and embed their forms onto their websites. Integrate your forms with your favorite apps to fit them into your workflow and boost your productivity.
Start creating your forms using one of their templates and redesign them to match your brand identity. It's a great tool used by big and small businesses. In addition, they have many collaboration features, so you can share your forms with your team and see them make changes.
Use conditional logic to let your users see what you want them to see in your forms to save them time.
Black Friday Offer
Get 50% off all paid plans
Valid: November 21 to 28.
Yespo
Yespo is an omnichannel platform that offers ready-made tools and campaigns for medium-sized ecommerces. With Yespo, you can use various communication channels – like email and SMS – to boost income from existing customers.
Using Yespo, marketers can effortlessly integrate product feeds, choose suitable campaigns from ready-made ones or set up custom segments and workflows.
Yespo also supports external data sources for customer profile enrichment to deliver accurate product recommendations with AI.
Black Friday offer
Get a free month of CDP functionality! Pay for two months of any CDP Features Pricing Plans and get 1 extra month for free with FRIDAYPROMO code.
Valid through: December 10, 2022.
Reply
Reply is an AI-powered sales engagement platform that allows you to scale your outreach while keeping every message relevant and personal.
In addition to multichannel sequencing, it offers multiple add-ons like email search on LinkedIn, safe and efficient email warm-up, and LinkedIn automation to streamline your sales development efforts and make them more effective. As a result, your team can save up to 40% of their time and generate more revenue.
Black Friday deal
Prowly
Prowly helps PR professionals do media relations more effectively while saving time on routine tasks. The all-in-one tool lets you find relevant media contacts and organize them in a PR CRM, create visual press releases, send personalized email pitches, maintain journalist-friendly newsrooms, track mentions, and create sharable coverage reports.
Black Friday Offer
Buy one of Prowly's all-in-one bundles and get Media Monitoring and PR Reports for free (save up to 39%).
Offer valid until November 30, 2022 23:59 (UTC-4)
Weblium
Weblium is an effortless website builder that allows you to create a stylish, modern, adaptive site without the help of programmers and designers.
Weblium is suitable for any task: from a personal website to the online store with thousands of products. Creating a website on Weblium is easy and affordable. Try it and see for yourself!
Black Friday offer
Get 30% off on the Pro plan annual. No promo code necessary.
Valid through: November 30, 2022
Make the most of these SaaS Black Friday deals
Certainly, the brands that use a streamlined approach can best serve their customers.
That's why it's smart to be proactive about finding useful SaaS innovations. Have you ever found a tool that took tons of work off of your plate? Think about all of the hours you would have saved if you had found that tool even sooner.
Look through the Black Friday SaaS offerings here. Which one can make your life easier and business run smoother?
Take your pick, save some money now and start 2023 with productivity and ease.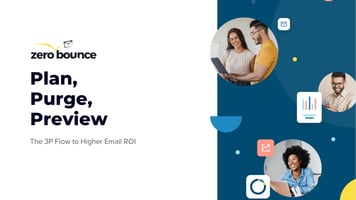 Do you want to get more traction with your emails? Everybody with an email list wants to see better results. Learn about the 3P F...
Read Story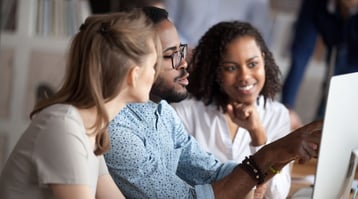 Looking to refine your email outreach and close more deals? Learn how the right email finder tools help you do more in less time....
Read Story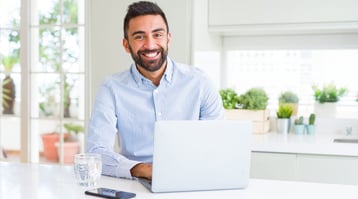 The immediate things people want from an email-finding service are usually self-evident. You're looking for email addresses bec...
Read Story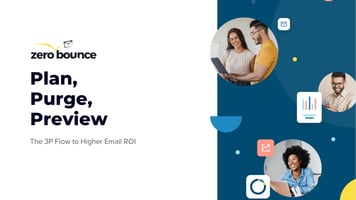 Do you want to get more traction with your emails? Everybody with an email list wants to see better results. Learn about the 3P F...
Read Story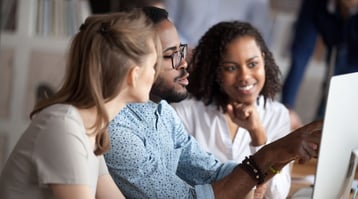 Looking to refine your email outreach and close more deals? Learn how the right email finder tools help you do more in less time....
Read Story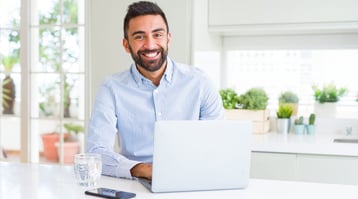 The immediate things people want from an email-finding service are usually self-evident. You're looking for email addresses bec...
Read Story