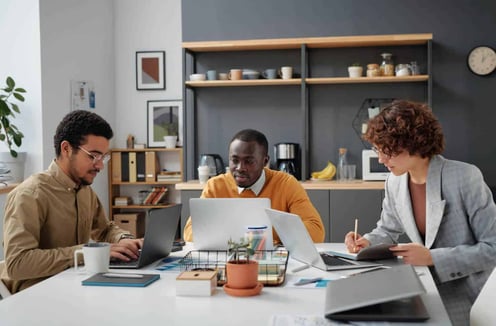 How to Send a Link Building Outreach Email: Do's, Don'ts and Useful Tips
Getting backlinks to your site can help your Google ranking, but not everyone can send a good link building outreach email. Here, Breadnbeyond founder Andre Oentoro breaks down the do's and dont's – and gives you some useful tips to help you send more effective emails.
Imagine spending hours finding email addresses, crafting link building outreach emails and getting the tone right – just to be left unseen in the inbox or, even worse, in the spam folder.
Striking deals for backlinks using email isn't all plain sailing. But, when you know the rule of thumb and mistakes to avoid, it will be much easier to make your emails stand out and bring something more valuable to the recipient.
In this article, you'll learn:
why it's worth investing in a link building email
how you can send high-performing emails for link building
the mistakes to avoid while writing and sending a link building outreach email.
Why invest in sending link building outreach emails?
A solid backlink profile is one of the most crucial SEO factors. Links are a signal to Google that your site is an authoritative and quality resource worthy of citation.
When you have a steady stream of backlinks, you can:
increase your website rank and be seen as a credible source of information
generate plenty of traffic every month
gain impressive reach across all social channels.
With never-ending SEO updates, building a solid backlink profile is not a walk in the park. It's not about spreading your website links across the internet and calling it a day.
Reaching out to other authoritative and high-performing blogs or websites in the industry is one of the most powerful strategies.
You ask webmasters, editors and writers to link to your site on their resource page or article so that it has more value for their audiences. The link building outreach is also about offering a guest post or asking another site's owner to participate in an expert roundup.
But here's the thing. Not every website owner says 'Yes. My pleasure," to your link building outreach email.
How to write a link building outreach email: The do's
Planning to start reaching out to other outlets and gain more links to your website? Your link building emails need to be well-created to produce results.
Here are some actionable tips to level up your link building outreach email performance.
#1. Build outreach lists and verify your contacts
The first thing you need is an email list of prospects and their contact info for your outreach. But keep in mind that not every website owner and content editor puts their email out there. That's why searching public profiles will not give you 100% results.
Also, there are maybe some email addresses out there that are inactive or expired. Emailing these email addresses will increase your spam and bounce rate, harming the deliverability score of your domain.
Related: Learn the difference between soft and hard bounces
You can use email tools like ZeroBounce to ensure you're sending a link building email to the right addresses. The email verifier weeds out bad contacts so you can preserve your sender reputation and help your emails land in the inbox.
#2. Get to know your prospects
No one loves email blasts. Sure, you may use a template to save time. But it doesn't mean that you blatantly send them to hundreds of prospects at once without even bothering to edit and personalize them.
Before you start writing anything, spend time getting to know your prospect. What's their name? What industry are they working in? Also, what kind of content do they produce? Have you looked at their most recent content?
Understanding your prospects makes your link building outreach emails more meaningful and genuine.
#3. Make it win-win
Both you and the other site's owner should view adding the suggested link as a win-win. And since you're the one that offers collaboration, it's always best to make it less about you and more about them.
So, show what value they will get when they place your link on their blogs or website and how your content is high-quality and diverse. For instance, you can consider adding explainer videos, latest statistics and other types of useful content. Last but not least, mention how their readers will find it helpful, and how it will help them improve their content strategy.
#4. Master the best time
The day and time you send your link building outreach email is just as important as what you send. Keep in mind that when to send them isn't written in stone. It all depends on your industry and prospects' preferences.
Some prospects in certain industries prefer to check their inbox in the morning when they just start working. Others choose to respond to emails after lunch. In general, weekends, holidays and midnight earn low open rates.
According to the latest research by Siege Media, the best time to send cold emails is between 6-9 AM PST on Monday, with Tuesday as a close second.
How do you find out the best time to send a link building email? You must figure it out yourself.
Start with sending your emails according to the industry standard, then analyze how prospects interact and react. From there you can adjust the timings accordingly.
#5. Don't forget to follow up
Many website owners and content editors don't have the time to reply to a single link building email request. That's why you have to be persistent – without overdoing it.
You can send follow-up emails to stay on their minds three-four after the first email. Don't forget to give them context about your previous email and even add an extra benefit they'd get when linking back to your site. For instance, would you be willing to share the article on social media? Mention that in your follow-up email.
There's no ideal number of follow-up emails you should send. If you don't fetch a reply even after a month, consider them "not interested" in your link building collaboration.
Link building outreach email: The dont's
By now you have a better idea about sending an effective link building outreach email. Next, let's break down some common mistakes many people make.
#1. Being long-winded
A short and sweet email is so much easier to scan and digest.
When your outreach email is way too long without any clear purpose, it only takes a few seconds for them to move it to the trash folder.
That said, an outreach email that doesn't say anything doesn't work either.
Be concise and straightforward without sounding careless. Also, communicate why you are sending the email in the first place.
#2. Awful format
No matter how enticing your link building offer is, when you don't even spend time to format it, it will appear unprofessional and hard to understand.
Emails using overly small fonts or too many caps come across as unprofessional. Similarly, images that are not mobile-optimized can be counterproductive. Furthermore, bulky paragraphs can feel like a chore to read. Break up your paragraphs whenever possible.
Reading your emails should be a pleasant experience.
#3. Poor grammar
When you get grammar wrong, how can you convince anyone that you have high-quality content to offer for link building?
Always run your email through spell check before sending it. Use tools like Grammarly or Hemingway to correct your grammar and improve your wording. There's no excuse for less than perfect spelling and punctuation.
#4. Use of jargon
Too much jargon may scare your prospects. It might make them uninterested once they open your link building email.
Remember that you sent the email to create a link building collaboration, not to brag about your company or entice prospects to buy something.
Instead, use conversational and natural language that sounds human. Write in a way that lets your prospect relate to you.
Related: Read Laura Belgray's tips to write emails your prospects want to open
#5. Being too informal
Talking to your prospects in a casual way can make them feel comfortable.
But if you overdo it, it can come across as unprofessional and cringy. Be friendly, but don't overdo it.
Avoid using too many emojis, overly informal language or childish abbreviations like "lol" "omg" or "ttyl."
Related: How to Nail the Timing of Your Outreach Email Campaigns
Strike more backlink deals
Sending a link building outreach email can make or break your content strategy.
If you do it right, it can open opportunities to strengthen your backlink profile. This can lead to a better rank and long-term relationships with other website owners.
Poorly written emails will harm your reputation and cause issues with email service providers. Getting marked as spam isn't going to take you far. So, before hitting the Send button, ensure you know the ropes.
Author: Andre Oentoro is the founder of Breadnbeyond, an award-winning explainer video company. He helps businesses increase conversion rates, close more sales and get positive ROI from explainer videos (in that order).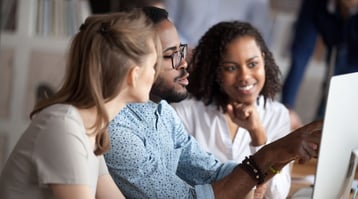 Looking to refine your email outreach and close more deals? Learn how the right email finder tools help you do more in less time....
Read Story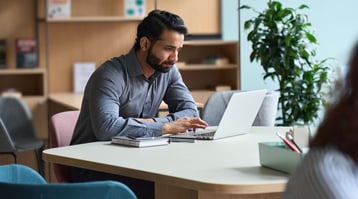 Is The Great Gmail Purge a threat to your email marketing? Not if you prepare ahead of time so you'll avoid Gmail bounces and m...
Read Story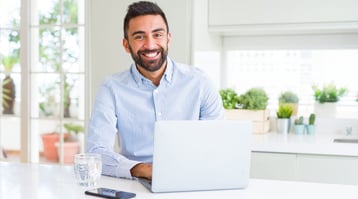 The immediate things people want from an email-finding service are usually self-evident. You're looking for email addresses bec...
Read Story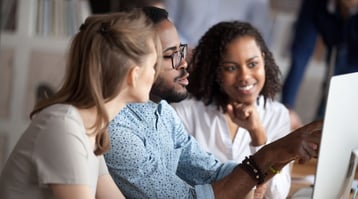 Looking to refine your email outreach and close more deals? Learn how the right email finder tools help you do more in less time....
Read Story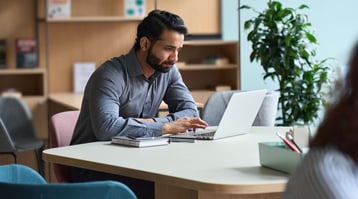 Is The Great Gmail Purge a threat to your email marketing? Not if you prepare ahead of time so you'll avoid Gmail bounces and m...
Read Story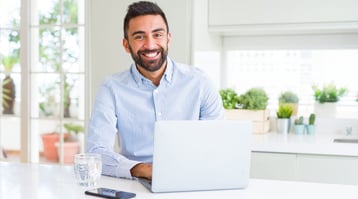 The immediate things people want from an email-finding service are usually self-evident. You're looking for email addresses bec...
Read Story