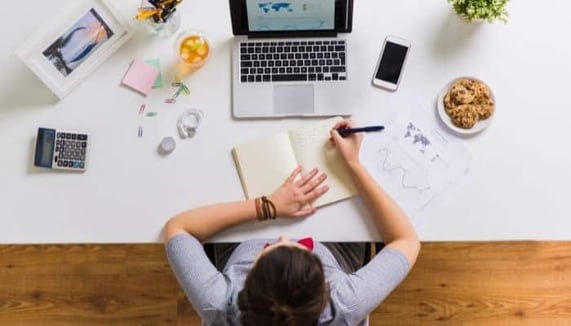 How to Nail the Timing of Your Outreach Email Campaigns
There's so much to be aware of when you send outreach email campaign. But do you know one thing many people are less concerned with? The timing of when they send their content. Surprisingly, as carefree as people are about this, studies show it's crucial.
This article will teach you how to leverage the perfect timing to fulfill your campaign objectives.
Why the timing of your outreach email campaigns matters
At the heart of email marketing is the person you're trying to reach. So everything you do before sending that first outreach email (and everything after that) must keep your prospect in mind.
Knowing your clients and target audience sets the tone of your entire campaign. And the great thing about email is that it allows you to be personal and make a great impression without wasting your prospect's time.
I've realized that not being too formal and talking to prospects like long-lost friends works well. It's gotten me over 43% conversion rates for my guest posts email outreach.
And when people ask me about my success, it comes down to one thing: personalization.
I know, I know, everybody's always talking about personalization. You're probably thinking about unique copy (like the one ZeroBounce talks about in this post). Personalization means using the first name in the subject line and can even mean adding personal info that you've learned about the prospect.
People talk about personalization because it works, but it's a lot of work – no getting around that!
Still, there is one more thing that shows you've done your research, and that's timing: when you send those outreach emails.
Timing is often an overlooked factor in personalized email outreach, because there's already so much to consider and do. While it's not an exact science, nor is it easily applicable – it's something you shouldn't ignore.
Let's see why.
Example: how timing makes a difference in your outreach emails
I'll give you an example.
Imagine you're a single, self-employed parent that can only check their mail Friday night and during the weekend. So you open your email and see three cold emails from an unknown start-up trying to get a meeting with you.
Getting spam before being accustomed with the company can be pretty off-putting. It'll probably make you reconsider engaging with the sender at all.
A good sales and marketing expert will know the timeline of their prospects so they can get on their good side before the conversation has even started.
To put it simply, it all boils down to knowing your audience's preference so that your cold emails won't get ignored. This rule is also vital for newsletters since they can take longer to read.
Pro Tip: This applies to any content. When starting a side hustle, such as hosting a podcast, announcing each episode to your audience will help the initial traction. As a social media manager, knowing exactly what time to post on apps like Instagram to get the most engagement is also critical.
The best time to send outreach emails, according to research
Many companies have studied how timing affects their email outreach campaigns, calculating the open and click rates, as well as bounce rates. For example, many professionals turn off their work email during weekends and holidays, so an email sent at that time will often go unnoticed.
To make things more palatable, take a look at this fun infographic.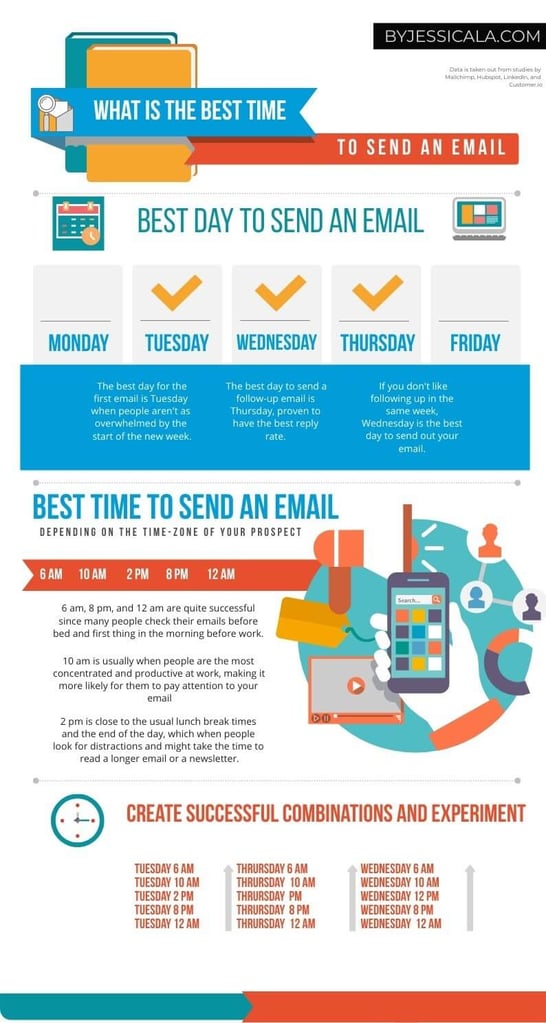 My personal experience shows that sending emails on Tuesday mornings is usually the most effective. However, just because it works well with my audience doesn't mean it will with yours. 
Related: How to Send a Link Building Outreach Email: Do's, Don'ts and Useful Tips
Good timing depends on your audience, not on statistics
Think about the people you're reaching out to.
If you're trying out cold outreach to connect with influencers, bloggers, and writers, emailing in the afternoon will make your email stand out. There's a smaller chance of it getting lost in the pile of morning emails they probably receive.
On the other hand, many CEOs, sales professionals, and HR experts only check their email in the morning. So, if you send it in the afternoon, you probably won't get a response because your message will end up in the back of the pile.
Newsletters often need a different level of attention since people have to take time to read the content. If you send newsletters when people are busy, they'll likely ignore it. That's why many companies choose the late afternoon to send out newsletter campaigns. It's a time when people have the luxury to relax and engage with a longer piece of content.
Just like my example with the self-employed single parent, you need a good bit of research on your recipient before you send your outreach email. Otherwise, your marketing efforts will go to waste.
4 steps to a successful outreach email campaign
We can talk a lot about what it takes to have a successful email marketing campaign.
Thankfully, ZeroBounce wrote an entire blog post about it. So you can head over there and check it out for more details: 14 Tips to Make Your SaaS Email Marketing More Effective.
But for now, let's look at a summary of the critical factors for a good quality outreach email campaign.
#1. Research and segment your prospect list
When it comes to prospect lists, there are two different types of outreach email campaigns out there:
You're reaching out to an existing audience that subscribed to your company's mailing list.
You need to build a prospect list from scratch to pitch your service or product.
While both have different means of acquiring the prospect, the first step is the same for both types of campaigns.
And that's researching and knowing who your audience is.
In the first instance, you should have data on where your audiences subscribed – whether from a home page pop-up, content upgrade, or Facebook ads.
Think about it: someone who subscribes to a content upgrade from a women's health article likely isn't interested in a men's fitness program.
On the other hand, you should have some well-defined prospects before you start finding their details to pitch your product or service.
Different audiences require different pitches. So make sure you do your research and segment your prospect profiles. The key here is that your email should be relevant so you can increase your conversions and decrease your chance of coming across as spam.
#2. Validate the email address
Something essential to your success is knowing you have the correct email address of the person you're contacting. Of course, it should be a working one. Otherwise, what's the point in sending thousands of great emails if they never reach your audience?
That's where tools such as ZeroBounce come to the rescue. ZeroBounce offers nifty features that will help your email outreach efforts, such as:
email validation and verification
email list enhancement
inbox and mail server testing
blacklist monitoring
Trust me, outreach campaigns of any scale will need an email deliverability tool that can detect issues and help you fix them.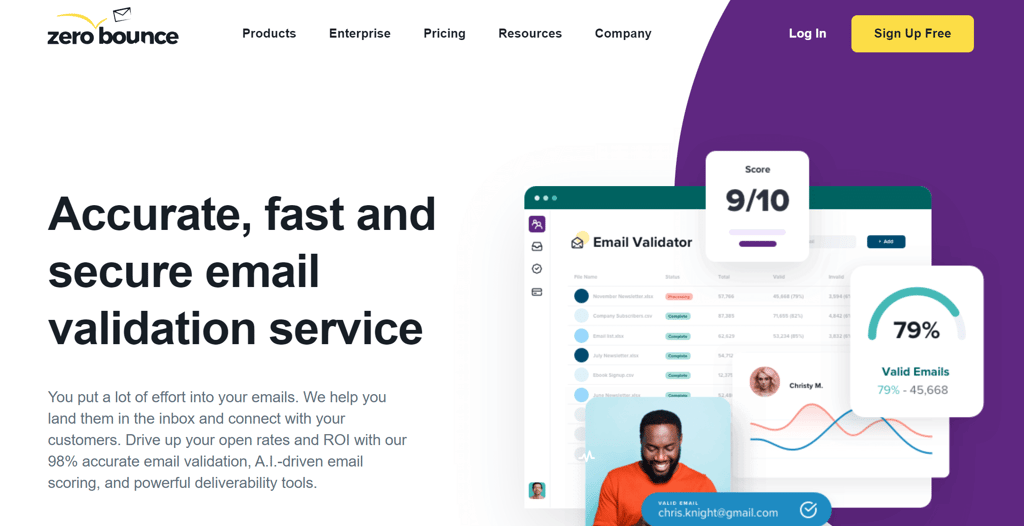 #3. Personalize your message
I mentioned this briefly, but I want to touch on this topic once more.
Yes, sending mass emails and using templates saves a lot of time. But do you want to connect with your audience and create meaningful relationships? In that case, you have to put in the effort and personalize your emails.
Something as simple as using the first name in the subject line and the beginning of the email can do wonders. You also want to make sure you get to the point.
If you're running an e-commerce business, segment your audience by interests and previous purchases.
For example, suppose you have an online bookstore and a customer regularly buys Harry Potter titles by J. K. Rowling or classics from Tokien like Lord of the Rings. You wouldn't recommend business guides and non-fiction titles, would you? Instead, your email would contain the latest fantasy books.
For SaaS, your email outreach campaign would be different for people on a free trial compared to paying clients.
And, of course, consider the timing.
Suppose your prospects are predominantly in the US time zone. In that case, you'll want to ensure that you are sending emails at a day and time where engagement is likely to be high (hint: on Tuesdays!). But, in the United States you always have to consider which time zone they are in.
Customize content relevant to your readers and personalize your message (including timing) to create a strong relationship and high engagement. Remember, your AM might be your prospect's PM!
#4. Track your efforts and take notes
We all make mistakes, and learning is sometimes a long process. But you can't get anywhere if you don't track the success of your email outreach campaign.
Here are the most important metrics you should be tracking:
Click-through rate
Bounce rate
Reply rate
Conversion rate
Email spam complaints
Unsubscribes
Return of investment
You can take a closer look at all of those metrics in this blog post and see how you can improve them.
Are you ready to send your outreach emails?
Email outreach can be very overwhelming if you're just starting.
It's hard to make people pay attention and engage. There are many things to consider, and it's hard to keep track. If your timing is off, it can mean the difference between the success or failure of your outreach efforts.
However, as long as you're consistent, innovative, and always learning, nothing can stand in the way of your email marketing campaigns' success.
Thanks for reading, and good luck!
Author: Jessica La is a consultant with over six years of experience in the email, SEO, and content industry. She's passionate about exploring the practical ways individuals and businesses can improve, innovate and grow. You can reach her at jessica@byjessicala.com.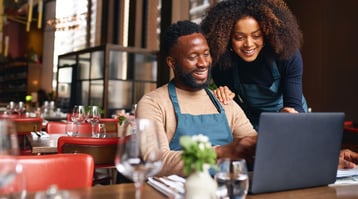 So, you want to build an email list. How do you do it? In this guide, we share all the tactics we know. Tried-and-tested over tim...
Read Story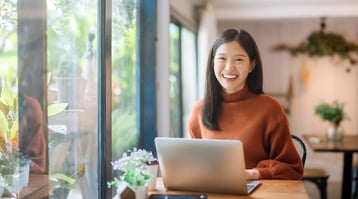 Should you use GIFs in emails? It depends on your brand and what you want to communicate. Marketing strategist Lesley Vos has all...
Read Story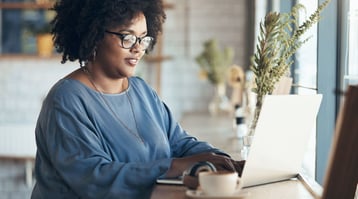 Struggling to grow your email list? Many marketers and business owners are. Worry not – these newsletter signup form examples a...
Read Story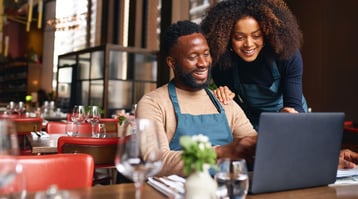 So, you want to build an email list. How do you do it? In this guide, we share all the tactics we know. Tried-and-tested over tim...
Read Story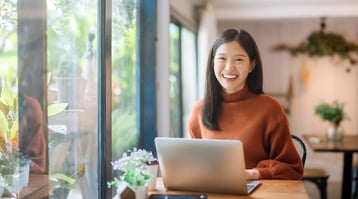 Should you use GIFs in emails? It depends on your brand and what you want to communicate. Marketing strategist Lesley Vos has all...
Read Story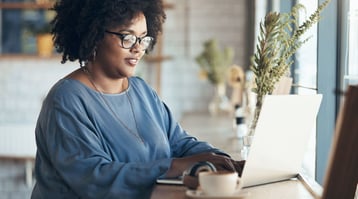 Struggling to grow your email list? Many marketers and business owners are. Worry not – these newsletter signup form examples a...
Read Story