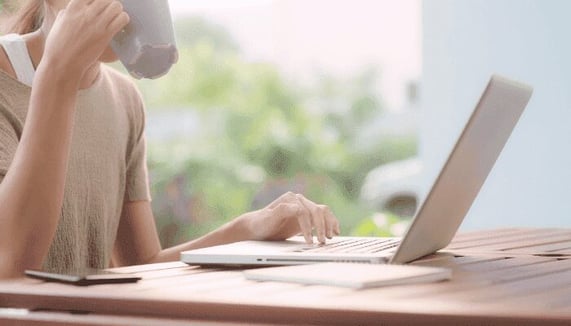 4 Ways to Build your Email List with SEO
We all want to grow our email lists. Signup forms, content offers, and consistent campaigns can get you more subscribers. Can SEO help, too? It sure can, says our guest author, marketer George Mathew. Let's look at some of the strategies he suggests for getting more traffic to your website and building your email list with SEO.
The amount of traffic you can generate to your site correlates to how successful you are at building an email list.
As it turns out, SEO can help in a big way.
Here's how you can use SEO to drive more visitors to your platform and build a sizable email list.
#1. Understand your customers first
To create content that drives leads you need to start by developing your ideal customer avatar. A customer avatar is a profile of your target customer. It's just a fictional representation but shares all the attributes of a real person.
Before you start tapping away at the keyboard, ask yourself: who is my target customer?
If there are different groups of customers, create an avatar for each group. This helps you create content that targets specific people you want to attract as leads.
Here's what you need to write down:
Age, gender, income, and location
What do they care about?
What are their goals?
And what keeps them up at night?
The blogs they visit, the books they read, the magazines they like, their favorite TV shows and online forums.
Are they the decision makers when it comes to purchasing a product? Or do they need to speak to a manager, parent, or spouse?
What could be some of their objections to purchase of product?
There are different tools that can help you do this research. Here are some of them.
Facebook Audience Insights
Facebook Ads Manager has tons of data around consumers. Just add a few keywords and use the tool to understand demographic details about your target audience.
Quantcast
Quantcast is a helpful tool to understand the lifestyle and gain demographic insights into your customers and subscribers.
SimilarWeb
SimilarWeb lets you add competitor sites and get demographic and visitor information on the site. It's free to use.
Next, take some time to conduct your keyword research.
#2. Doing keyword research
Keyword research helps you identify the list of keywords you need to create content around so that the right audience finds you.
With keyword research, the primary goal is to get keywords that have low difficulty scores. Low organic keyword difficulty means it's easy to rank for these keywords on search engines.
For a new site, you won't be able to rank for high difficulty keywords and that's why it's paramount to target easy to rank for keywords.
Also, when doing keyword research, you get plenty of related keywords, questions, suggestions and matching phrases that all have high search volumes and traffic. It's a good idea to develop some of these questions and suggestions into longer topics in your blog post.
This has the advantage of turning your blog posts to more useful content pieces that rank for several long-tail keywords.
Before you start creating content, it's helpful to spend a few minutes to get ideas you can use. As a result, you'll cover the topic in depth and create content that's better than your competitors'.
Once you find a keyword that's easy to rank for, you need only a few backlinks to make it the top.
Related: SEO Tips from SEO expert Hamlet Batista
Let's look into additional details around creating content for your target keyword.
#3. Creating the content
Keyword research is a good starting point to get an idea of the kind of keywords you're going to target with your site.
The next step is developing the content around these keywords. When creating content, the best strategy is to create measurable goals for each piece of content.
But creating content requires more analysis. Here's what to do first.
Research the competition
Who's your competition? Anyone who has covered the topic you're planning on writing about is your competition. To keep things simple, we're going to look at sites on the first page of Google or even just the top 5 results.
Look at the attributes these top articles share: content length, number of links to the page, number of social shares, and so on.
Where do they differ? Perhaps one of the articles has a higher number of links or social shares.
Is there anything more you can do? Say podcasts, explainer videos or anything else for that matter?
These steps help us identify the stand-out attributes of the content on these sites and see if we can do something better.
Steps to create the article
You could start writing all those articles on your own – if you have the time. If you don't, you'd want to outsource content creation to a writer.
How do you create an article that drives targeted leads?
Understand that people are in three stages of awareness. With the content you create, you need to target people who are in these different stages. Also, you have to optimize your article for SEO to help it rank well.
Here are few rules of SEO content writing to follow. Just remember to add relevant keywords inside the content.
The headline should include the focus keyword.
You have the option of the SEO title. Use the keyword here and make it slightly different.
Including a date or month in the headline is another good advice.
Add your keyword in the first paragraph.
Add three or four relevant keywords in the content.
Find and use synonyms for the main keyword.
Add a meta description that includes the focus keyword.
Use sub-headings that include the keyword.
The content you create should be 1,200 to 2,000 words or more in length. You can also create content pages as full-fledged landing pages.
When you're creating all that content and getting traffic to your site you need a way for it to convert. The best way? Use a lead magnet.
Related: How to use email to boost your PR results
#4 Create a lead magnet
What's a good lead magnet? Let's take a look at some of the things that make a lead magnet irresistible.
It solves a problem
The lead magnet should give a solution to a problem people in this niche are facing. Do this to attract leads.
It promises one quick win
Lead magnet should provide a great and easy win for your avatar. Ideally, you help them achieve something.
Here's an example from Digital Marketer. They offer 72 different swipe headlines for you to use.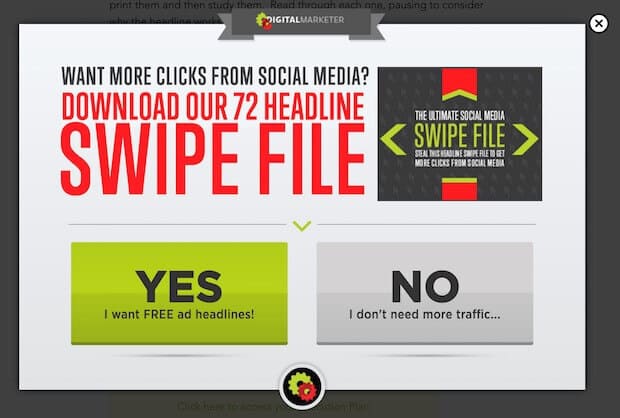 It's super-specific
Don't create lead magnets around generic and vague ideas. Instead, to convert visitors, do you best to make them specific. Look at the above lead magnet – it's specific. It's not a collection of headlines for a blog.
Also, a lead magnet need not be checklists or text content. It can be in the form of videos, too. For instance, BetterProposals offers 79 free proposal templates as a lead magnet covering several industries. It's something that took a lot of time for them to create.
Ultimately, measure the ROI of the content you're posting. 1 in 4 marketers don't measure the ROI of their content marketing efforts.
Get backlinks
Did you know that 65% of marketers feel that link building is the hardest part of SEO? However, backlinks are a must to get higher rankings.
It's easy to confuse backlinks as votes, but they aren't. If they were votes, you would only need more backlinks to rank your content. The truth is: you need links from quality sites.
As you can imagine, getting them is not that easy. You need to conduct outreach and you need to guest post. There's a lot of grunt work before your site accrues a number of quality links.
As the domain gains authority, it will start ranking higher.
The strategies I outline will help you get better links every single time.
Spy on competitors and get their backlinks
If your competition ranks higher than you, that points to the fact they're applying the right link building strategies in their business.
Use any backlink research tool (both free and paid tools) to find competitor's backlinks. Enter their site URL and you get a list of backlinks.
Find competitor pages that aren't very good and find the sites linking to these pages. Next, use a tool like SignalHire to find their correct email addresses. The tool saves me lots of time whenever I'm conducting outreach.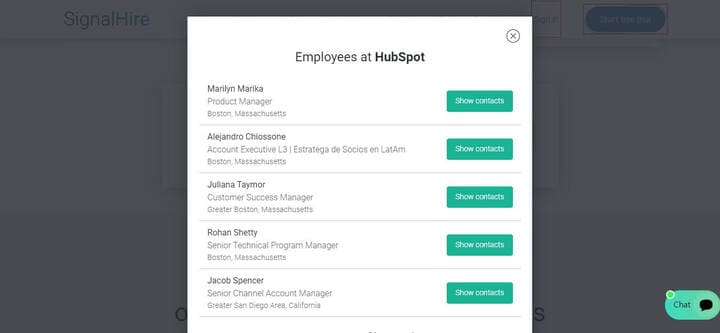 I get contact details of each person with their role in the company. In the example above, I searched for HubSpot.
Then, email the site owners to include your resource instead.
Guest posting is another tactic you can use.
The logic is simple:
You reach out to sites in your niche.
Then, you create content that's valuable to their audience.
You get the content published.
In return for the content, you get a backlink to your site.
Some tips for guest posting
There are several myths around guest posting. One that is guest posting doesn't work in helping you rank. Or that the links might get devalued by Google, but the truth is guest posting is better than ever.
If done right, guest posting improves your rankings. The key is to choose good quality sites to post your content. The next step is to make sure the topic you write is relevant to your site.
You could start by searching niche + "write for us" and add any niche: say food, health, fashion or whatever, and find sites that accept guest posts in your niche.
Here's an example.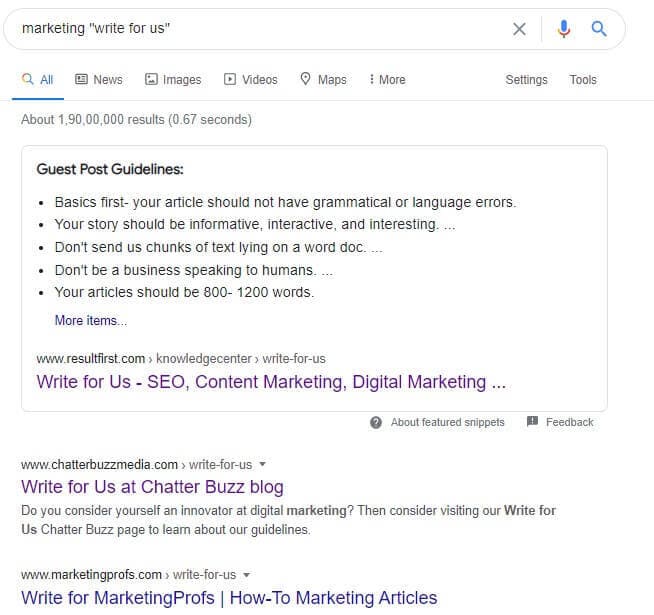 Another thing you can do is run the sites by SEMrush and get a list of backlinks to the site. In this list of links, you will be able to identify several sites where site owners wrote guest posts.
The only step that remains is to contact these sites for guest posting.
Finally, when you create the content, ensure that you choose to write on something that gets the audience excited.
If you find the most popular pages of the site, you'll get some examples that you can build on or suggest additional topics based on what they didn't cover. Again, you can use tools like Ahrefs or SEMrush to get a list of the most popular pages on the site.
That's the best way to get those topic ideas approved.
Research the site you want to submit a guest post to. Understand the audience well and guest post only if you can fulfill the needs of the audience.
Write a good piece of content. Keep your audience in mind and deliver value.
Don't worry if you don't get a do-follow link every time.
After that, all you've got left to do is to create targeted content on the topic. Once finished, you will be able to post the content and get more traffic to your site.
Guest post links can make a difference in your website's ranking, so why wait? Reach out to the first couple of websites today and start writing.
Author bio
George Mathew is a writer and blogger at Thinkingne.com and Kamayobloggers.com. He has more than nine years of experience writing online and he shares tips on marketing and conversion rate optimization.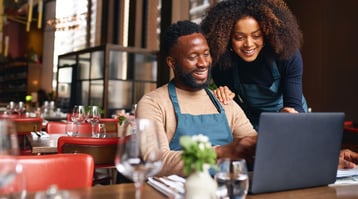 So, you want to build an email list. How do you do it? In this guide, we share all the tactics we know. Tried-and-tested over tim...
Read Story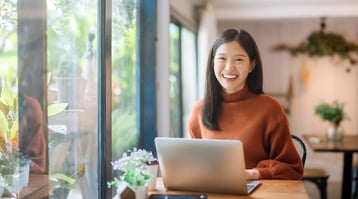 Should you use GIFs in emails? It depends on your brand and what you want to communicate. Marketing strategist Lesley Vos has all...
Read Story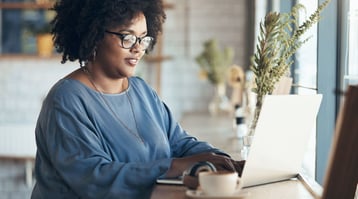 Struggling to grow your email list? Many marketers and business owners are. Worry not – these newsletter signup form examples a...
Read Story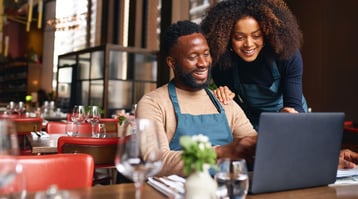 So, you want to build an email list. How do you do it? In this guide, we share all the tactics we know. Tried-and-tested over tim...
Read Story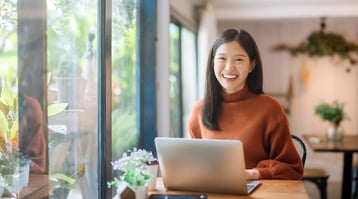 Should you use GIFs in emails? It depends on your brand and what you want to communicate. Marketing strategist Lesley Vos has all...
Read Story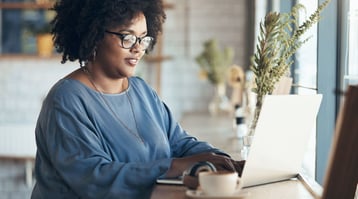 Struggling to grow your email list? Many marketers and business owners are. Worry not – these newsletter signup form examples a...
Read Story