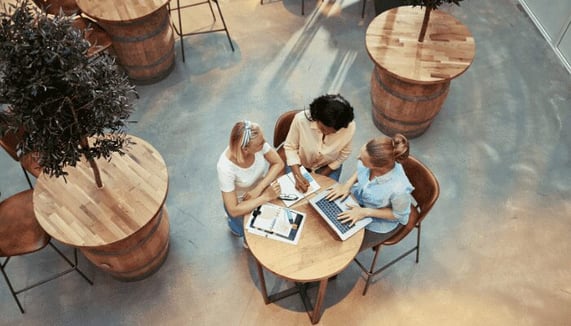 How to Maximize your Content Marketing Results: 15+ Tips to Increase Your Traffic
Content marketing can double your conversion rates, according to the 2018 HubSpot State of Inbound report. But what does it take for your content to produce such results? Stay with us for an in-depth article on how to create and promote outstanding content.
Guest post by business consultant and and organizational psychologist Jacob Wilson.
What is content marketing?
Let's start by taking a look at what content marketing is.
According to the Content Marketing Institute, it is "a strategic marketing approach focused on creating and distributing valuable, relevant, and consistent content to attract and retain a clearly defined audience — and, ultimately, to drive profitable customer action."
However, simply writing blog articles, optimizing them for a trending keyword, and sharing them on social doesn't mean you're doing content marketing right. In fact, 63% of businesses don't have a documented content strategy. If you're one of them, you may be spending hours researching, writing, and editing – with weak results. Fixing and preventing this issue is a priority, you agree?
The demand for content marketing is growing. Just look at the stats and you'll see there is a sea of online content published in just 60 seconds in the form of blog posts, social media content, YouTube videos, comments, and so forth.
Therefore, to maximize your results and gain a competitive advantage, you need to approach your content marketing strategically.
Related: What makes great content? Marketers respond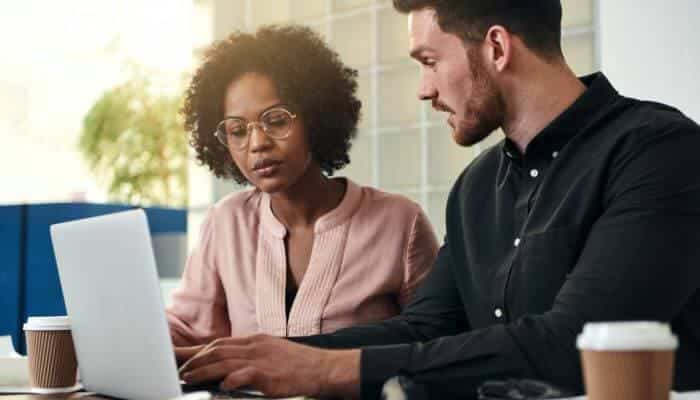 Diversify your content to boost engagement
According to Search Engine Journal's study, written content still drives most website traffic. There are different types of textual content that may bring value to your readers, including industry whitepapers, guides, internal studies, or informative 2000+ articles.
Nonetheless, keep in mind that your readers' interests and preferences vary.
Some of your website visitors are visual learners, meaning that they prefer content packed with catchy visuals. These could be infographics, charts, presentation slides, animations, authentic photos – the type of content that is easy to follow and gains more social shares.
To create visually appealing content, you could either hire a graphic designer or use a visual content creation tool. For example, with Ease.ly or Infogram, you can use pre-made templates to create original and interactive infographics. Canva offers drag-and-drop features that make it easier for you to design amazing images for your blog posts or social channels.
Finally, there are videos that can boost your organic traffic by an astounding 41%. Video appeals to any type of audiences, providing unforgettable user experiences and encouraging them to share it online. One of the most powerful tools to use when creating videos is Animaker. With it, you can create high-quality explainer videos, infographic videos, and whiteboard videos.
Alternatively, you could hire a freelance animator to do the job, save time, and focus on promotion. No matter what types of content you choose to create, always prioritize their quality.
Your content marketing strategy: what you need to know
Here are some tips that will help you create a solid content marketing strategy.
Research relevant topics
Generic articles won't grab your visitors' attention. Each blog post you create needs to be well-researched and address:
· a pain point you have a solution for
· the hottest industry trends and news.
This is where BuzzSumo helps. It shows you articles related to your keyword and tells you how many backlinks and social shares each of those posts gets.
Related: Julia McCoy told us how content marketing helped her build a 4-million dollar business
Mind the quality of your content
Even though SEO optimization is important, don't forget that you're creating content for your readers. You want people to perceive you as an industry authority and come back to your site for more valuable tips.
This is why it's best to use relevant research to back up each piece of content. Avoid fluff text and focus on providing actionable tips and data readers can use to improve their lives.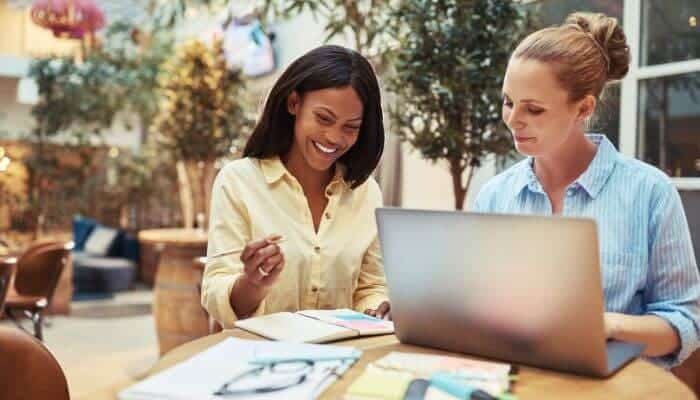 Improve user experience
Always proof-read your articles to make sure there are no grammar or spelling mistakes. You should also make your posts easier to follow. Use simple language everyone understands instead of the industry jargon.
Also, choose legible fonts, increase the font size, and avoid overly aggressive colors. The text should be broken down into smaller chunks to be easier to follow. Use headings and subheadings to increase its legibility and insert engaging images and animations to keep readers engaged.
Repurpose content to grow its reach
According to Forrester, 50% of enterprise content is unused.
Logically, creating content that no one reads, shares, links to, or interacts with in any way, is purposeless.
This is why you should start repurposing your content.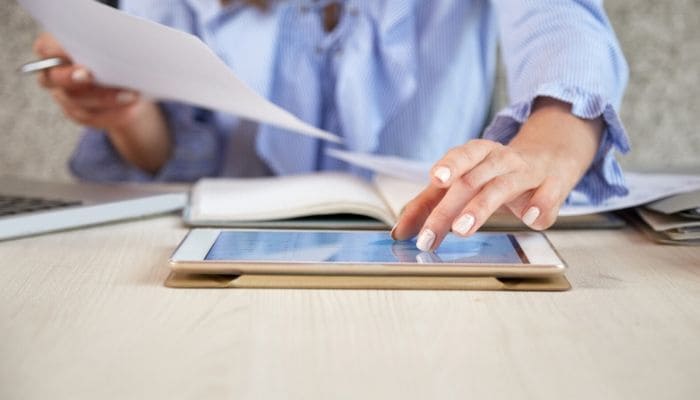 Refresh your old blog posts
For example, you could start by refreshing your older content. Do some detailed content audits to find the posts that were popular a while ago and that may now contain outdated data or broken links.
For starters, replace any outdated information and links with newer ones. Also, add fresh copy if you've learned something new in the meantime – Google likes this. Of course, promote your refurbished article on your online channels.
This is easy content marketing and you can do it anytime you feel like your blog can use a traffic boost. If this task feels overwhelming, consider outsourcing your content writing.
Break up your long-form content into smaller pieces
You can also change the form of your content. For instance, break up your comprehensive, 2500+ guide, article, or whitepaper into a series of smaller articles or email newsletters.
Why not take your customers' data, stories, and testimonials and create a solid case study that proves your industry credibility?
Almost any form of content can be turned into something else – case studies into SlideShare presentations, articles into infographics, how-to articles into videos or podcasts, etc.
There are many examples proving how effective content repurposing is:
Jay Baer repurposes his video content into multiple typed of content, including iTunes podcasts, blog posts, LinkedIn Pulse articles, articles on Medium, etc. This way, he increases the reach of his content.
In 2015, Zapier decided to publish an e-book every 90 days to increase their newsletter list. So they combined their quality articles into comprehensive e-books. They just needed to adapt the posts, eliminate repetitive parts, and ensure the information was still accurate and useful.
A while ago, Buffer did an experiment, wanting to see what would happen if they stopped creating fresh website content for a month. They refreshed three blog posts weekly and the results were amazing – they increased organic search by 4%.
Promote content widely
When creating awesome content, your goal is to maximize its reach and make it available to wider audiences. How do you do that?
Have a link building strategy
Link building remains a key content promotion tactic, as backlinks are one of Google's most significant ranking factors. Building links on authoritative sites will also boost your industry credibility, increase organic traffic, and help you generate more leads.
According to the recent guide to white-hat SEO by OMG, an SEO Melbourne agency, marketers should focus on the quality, relevancy, and the natural growth of a backlink.
Sure, keep in mind that link building tactics vary across different industries. For example, link building for travel sites and IT sectors is not the same, as it targets different sites and audiences.
Check the site's quality before you offer a guest post
When prospecting guest blogging opportunities, look for sites in related niches. Use Google's advanced search operators, like intitle:, inurl:, OR, AND, and so forth, to find more relevant results.
For example, if you're searching for digital marketing blogs, then you could search something like "digital marketing" OR "SEO" intitle:"Write for Us" OR "Guest Blog Guide".
However, this doesn't mean you should contact each site on your list immediately. First, check their domain authority, rankings, quality of content, and audiences to see whether they're worth reaching out to. If the site is SEO-friendly, read their guest blogging guidelines and blog to see what kind of content resonates with their audience.
Just like with your blog content, your guest posts need to be fresh, insightful, authentic and, above all, backed up by relevant research.
Guest blogging not only helps you build quality links, but also lets you boost your industry credibility.
Now let's move on to some other effective link building tactics!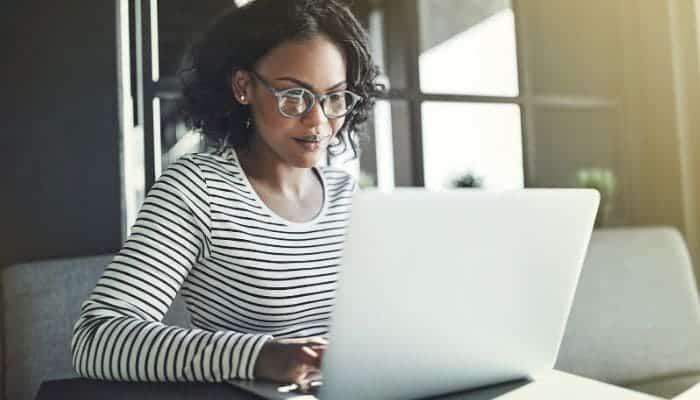 Connect with an influential person in your niche
… and ask them for an interview. If they accept to answer your questions, publish the conversation or create a highly valuable article around their new answers.
When the article is live, let them know about it and provide a backlink. If they like it, chances are they will share it with their network and even link back to it. People love reading interviews, so they'll definitely help to leverage your content marketing.
Related: Shane Barker told us why micro-influencers matter and why more brands partner with them
Leverage broken link building
Identify an authoritative site in your niche you would like to earn a link from. Then, use a broken link checker like Online Broken Link Checker, Dead Link Checker, or Power Mapper Link Checker to find invalid links on the page. If possible, offer your piece as a relevant replacement.
Use link reclamation
Use Google Alerts and similar tools to find the blogs that mentioned you or used your content without linking back to your blog. You just need to connect with the article creator and ask them to add a link to your site.
Register on HARO
This is a growing community of journalists that are seeking professional insights on a bunch of topics. You will register as a contributor and subscribe to relevant emails.
Once you notice a question that is related to your niche, provide a detailed answer and offer your case study/white paper/research as a valuable resource.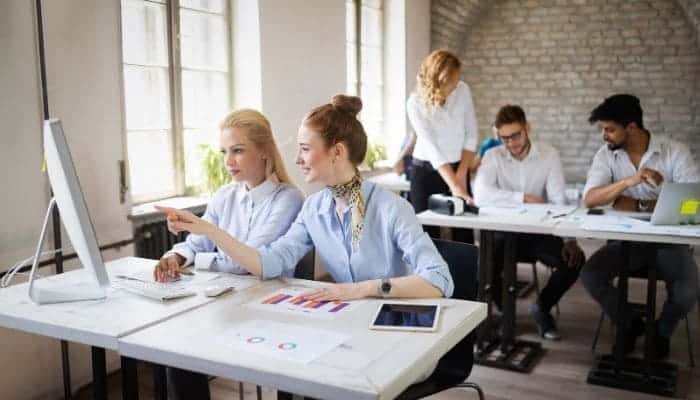 Invest in your social presence
Social channels can boost your content marketing results in multiple ways. When used strategically, they can increase your reach.
What's the best time to post?
First, study your page insights and see what times of day followers most interact with your content. Then, stick to those days and times so you can get the highest engagement.
For example, statistics show that the best time to post on Facebook is Wednesday at 11 AM and 1 PM. As for Instagram users, their most consistent engagement is Tuesday through Friday between 10 AM and 3 PM. Sure, you don't need to share your posts manually.
Use social media management tools to automate your social sharing efforts. In addition to your blog content, you can also share posts by other relevant resources or even create fresh content for social channels specifically.
Bonus tip: remember to also share your own guest posts and any article that mentions your brand.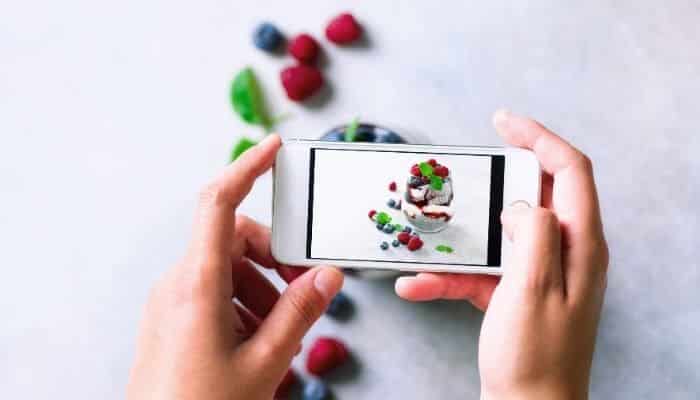 Make your posts easier to share
Make your social sharing buttons prominent and encourage followers to share your posts with their network. In addition to social buttons, you could also provide a Click to Tweet button to get people to tweet the most important facts from your article.
Grow your brand credibility
Join relevant communities on Facebook or LinkedIn and start taking part in their discussions. Answer their questions in real time and ensure your answers are accurate and valuable. If possible, share your blog content as a source of information, but do so only when your post is relevant to the topic.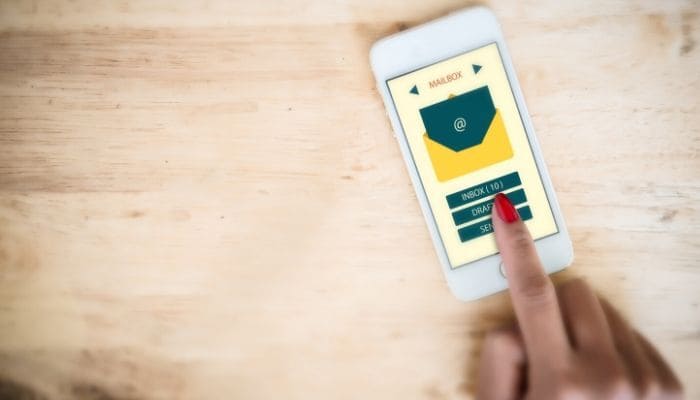 Use email to reach more people
As you know, organic reach on social media has declined significantly in the past five years. Of course, you can pay for ads, but also, boost your traffic with the help of email.
That new blog post you're so proud of? Make sure to include it in your next newsletter. Write a couple of paragraphs to give subscribers a sneak peek of what the article is about. Then, end your email with a clear call-to-action that invites them over to your blog to read more.
Before you send your email, though, double-check your list for accuracy. If you've been getting bounces and spam complaints, run it through an email list scrubbing service.
Brand consistency pays off
If you pay attention to any bigger brand with a solid content marketing strategy, you'll notice that their blog posts, videos, social media accounts, and the overall website appearance perfectly align. The reason for that lies in the fact that they invest a lot in creating a consistent online presence that makes them recognizable and memorable.
When it comes to content creation, start by setting clearer goals. Is it generating more leads, maximizing organic traffic, link earning, or boosting conversions? Based on that, you can create a solid content creation and promotion strategy and stick to it.
Have content guidelines and follow them
For starters, a content team will need to build and publish strict guidelines for creating your business' content. The guide should determine what kind of content will be part of your editorial calendar.
Will you focus on articles only or you will publish infographics or animations? It needs to address the use and format of images used on your blog. If you're creating custom photos or graphics, your designers should always use the same colors, typography, and filters to add greater consistency.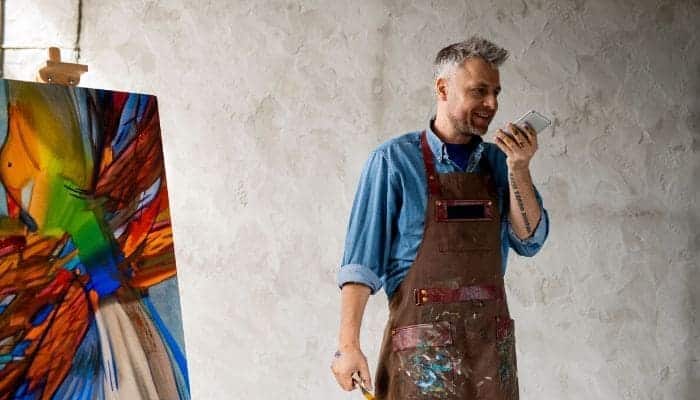 Find your tone of voice
Finally, your brand style guide needs to define your brand's tone of voice. Sit down with your content team and discuss what language reflects your brand values best.
Is it an authoritative tone or a friendly one?
Will you be using emoticons on your blog, email, or social accounts?
Once you define your tone of voice, you should use it consistently on your website, social accounts, guest posts, emails, videos, or podcasts.
This is what all big brands do. For example, Dove's goal is to empower women and raise awareness of body positivity, so their language is always encouraging and uplifting. Slack, on the other hand, focuses on concise, clear, and humorous messages that humanize their brand.
Measure everything you do
When building your content marketing strategy, remember that this is a field that is constantly changing. As the SEO and content marketing trends are changing, you'll need to adapt your strategy.
Most importantly, set realistic and measurable goals, and choose key performance indicators (KPIs) that align with these goals.
For example, if you want to increase brand awareness, you will want to track KPIs like referral links or social engagement. On the other hand, for boosting lead generation, you will focus on email subscriptions, email open rates, e-book downloads, etc.
Here are some of the most important KPIs to measure your blog's performance.
Keep an eye on your return metrics
You want to know the frequency of returns and the number of users that come back to your blog, as these metrics show how relevant your content is.
The bounce rate tells you how many people leave your site right after visiting it. High bounce rates may mean that your content is poorly optimized, that your pages are slow, or that your posts are not relevant to the audiences you're targeting.
Then, take a look at your engagement metrics: what's the average time people spend on your site or pages, per session? If someone visits multiple pages on your blog and reads your content, this probably means they find it valuable.
There are many tools that will let you track your blog performance effortlessly. For example, with Google Analytics, you can learn most of this data, from your keyword performance and page clicks to the average time people spend on your site.
SEMrush may also be a treasure trove of information, as it lets you see what keywords you're ranking for right now and identify new keyword opportunities for you.
CrazyEgg is also awesome. It offers heatmaps that show where users click and scroll traffic sources – you want to see what online channels drive most of your blog traffic so you can focus on them in the future.
Over to you
These tips prove that content marketing is not just about writing a mediocre article and publishing it on your site. You need a solid strategy to support you.
Choose the types of content that resonate with your audience.
Focus on the quality of content. Optimize for people, not search engine spiders.
Leverage content repurposing to boost your posts' reach and traffic.
Create a solid link building strategy and a social media plan to promote your content.
Make your content easily recognizable by creating a brand style guide.
Most importantly, measure your results. That's the only way to identify what works or doesn't work for you, and boost your content marketing fast.
Author:
Jacob Wilson is a business consultant and an organizational psychologist, based in Brisbane, Australia. Passionate about marketing, social networks, and business in general. In his spare time, he writes about new business strategies and digital marketing for the Bizzmark blog.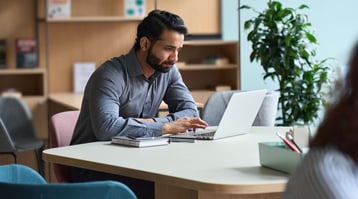 Is The Great Gmail Purge a threat to your email marketing? Not if you prepare ahead of time so you'll avoid Gmail bounces and m...
Read Story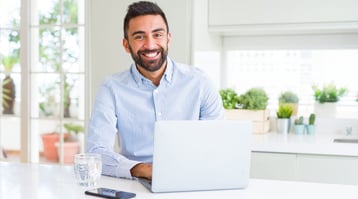 The immediate things people want from an email-finding service are usually self-evident. You're looking for email addresses bec...
Read Story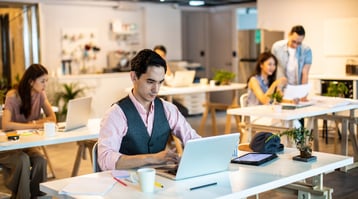 Sometimes, you're one email away from your next business success. But reaching the person who could make it happen isn't alwa...
Read Story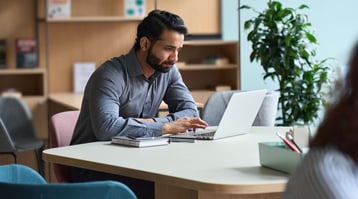 Is The Great Gmail Purge a threat to your email marketing? Not if you prepare ahead of time so you'll avoid Gmail bounces and m...
Read Story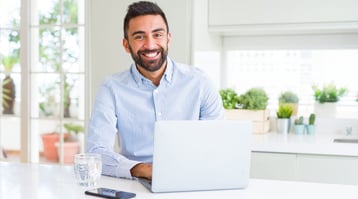 The immediate things people want from an email-finding service are usually self-evident. You're looking for email addresses bec...
Read Story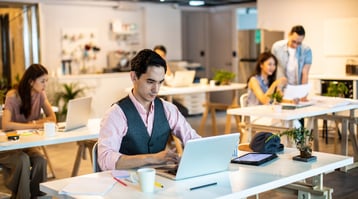 Sometimes, you're one email away from your next business success. But reaching the person who could make it happen isn't alwa...
Read Story