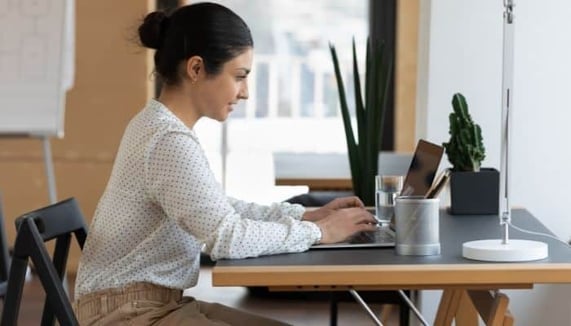 How to Start a Successful Blog in 8 Easy Steps
Is it too late to start a blog in 2022? Not at all – but doing it right from day one is important. Our guest, ThriveMyWay founder Georgi Todorov, tells us how he grew his blog in six months with eight strategic steps.
How to start a blog: 8 steps to keep you on track
More people want to know how to start a successful blog every day. I built my blog with daily viewing figures of up to 1,500 visits per day within six months. In this article, I share how I achieved this with eight simple steps.
Step 1: Get the right mindset
There are various reasons why you might want to start a blog. About a quarter of new bloggers want to blog to become self-employed. Another 16% want to do it to build their own audience.
Whatever your reason, you need to get the right mindset.
When I lost my job, I decided that I wanted to work for myself. I also knew that starting a blog and getting just a few blog posts online is not going to work. So, while I announced my blog in August 2021, with just 10 articles, I knew I needed more.
I set myself a target of publishing 200 long-form articles within two months. I had some savings which I used to get my blog going by investing in writers to help me.
Your mindset is vital for success. A blog is a business, and you should treat it as such. Many new bloggers treat it as a hobby or publish articles irregularly. After 10 or 20 posts, they stop publishing and think success will come. It won't. You need to have a huge "content moat" to be successful.
"You also need to be ready to work hard, treat it as a business, and fail fast. By treating it as a business, you will be more inclined to stick to a schedule – and succeed," says Kevin Wabiszewski, Founder of Marine Approved.
Step 2: Decide on topics and clusters
Now that you've defined your purpose and developed the right mindset, you need to set topics and clusters.
Topics are a general subject that you want to discuss on your blog. Clusters are different parts of that topic that create a larger group of blog articles.
For instance, I wanted to create content around blogging. So I started with the topic of 'How to Start a Blog'. Then, I looked at what people look for regarding this topic, and wrote articles that answered their questions.
For instance, I created articles about "how to choose a website for guest posting" and "how to make money blogging." You should look for topics that your target audience is going to search for.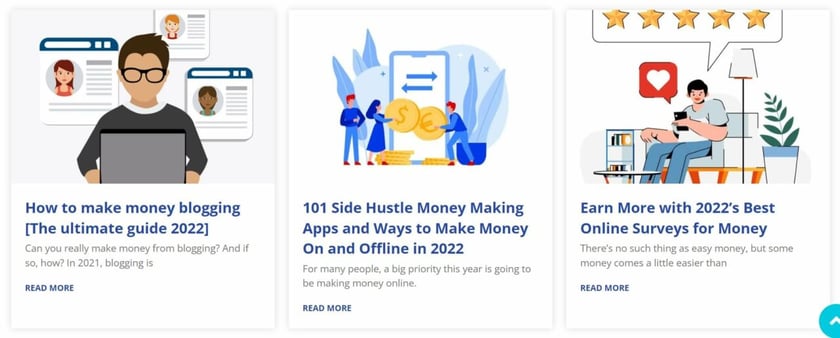 The point of this section is to make Google aware that you're an expert within a specific niche. If you publish content about lots of different topics without detailed, long-form articles on any of them, you'll seem like less of an expert to Google.
By publishing solid information on your core topics, you'll improve your website's relevance and authority. This way, you can improve your ranking.
Another benefit of this approach is that it'll help with internal linking (more on that in a minute).
Step 3: Consider writing outlines for your articles
Next, think about creating your articles. Hiring writers will help. Even if you don't, the best start to any article is an outline.
What's an outline? It's a plan consisting of notes – keywords, headlines, subheadings, important info – that you're going to use in your article.
I also create videos for my writers, so they can understand exactly what I want from an article. You can shoot these videos easily using free screen sharing software.
Detailed briefs can make a difference, especially for beginners – they're like a map for your article. If you hire a writer, outlines are essential as they detail your expectations.
Step 4: Hire writers
I hired about 12 writers, a mixture of writers from freelancer platforms and LinkedIn. Hiring more than one writer allowed me to build an archive of 200 articles quickly.
There are numerous talented writers out there. With the help of LinkedIn, Indeed, Lensa and similar platforms you can easily find and recruit the right candidates. The costs can vary, but the quality of the writing is what matters most. You also want to make sure that you work with people who can turn around articles quickly.
This is why it is important to have some savings or investment money. By hiring writers, you can manage the product phase much quicker and concentrate on other aspects of running your blog.
In addition to the writing team that you hire, try to find a good editor. All my blog content goes to my editor before I publish it. English is not my native language, so my editor helps tremendously.
To ensure everyone on your team is on the same page, use a document tool like Google Docs. Thus, you can work with your writers and editor to polish your articles until they're ready to go live.
Step 5: Ensure the quality of your articles
Before you publish a new piece, double-check its quality. If your briefs were good and you hired a great writer, this step should be one of the easiest. And when you have a good editor, you'll be done in no time.
First, check the accuracy, spelling and grammar. The editor should then communicate with the writer and get them to make necessary changes. If you have a good team, the turnaround for this can be just a couple of days.
In addition, you should check your content for plagiarism. Plagiarism can harm your Google rank and it will also negatively impact your reputation within your niche. Copyscape can verify how fresh your content is and detect any unoriginal phrases.
Step 6: Remember to add internal links
Now, on to some SEO optimization: internal linking. Internal links are a way to tell Google and other search engines about other content on your website. It helps to raise their ranks and improves the website's authority in topics.
I did try to add links manually. This was very time consuming, so I found some software to help me.
Using the software, you can automatically build links with your website. If you're in doubt, think about linking mostly to your pillar posts. These are the main articles for a topic, for example, my post on how to start a blog.
When I started to build internal links for my website, I massively increased my blog traffic. I went from about 100 visits per day to up to 1,500 visits per day from organic search alone.
Step 7: Reach out and promote your blog
Now that your blog is live, promoting it is the next step.
There are many ways you can promote your blog through social media and email marketing. Email is a great choice. It allows you to connect with an audience that has opted in to hear from you again and again.
So, have you started building your email list? It's not too late, and the rewards will it worth your while.
On your blog, make sure you have a few sign-up forms to collect email addresses from your readers. That's not enough, though: you have to ensure these contacts are legitimate. Some people won't use their real email addresses or they can make typos and put in a misspelled contact.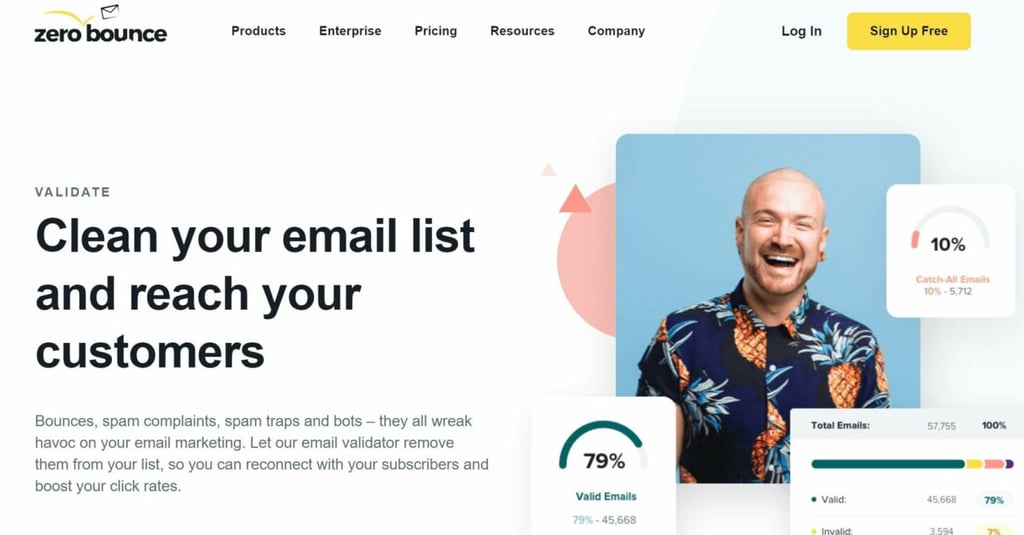 The way you prevent that is by using an email verification service. Not only does it reject fake emails from signing up but also, it checks that all your other contacts are still valid. About 22.5% of emails go bad within a year, so validate them every three months.
This is why I use ZeroBounce to check the emails people use to sign up on my website. I also have older emails checked to ensure that they've not become inactive.
ZeroBounce allows me to have a higher deliverability, save on email marketing costs and improve my email ROI.
Step 8: Take it further [partnerships and monetization]
Now I'm at the point where I am taking my website to the next step. This is where I am reaching out to other blogs and creating partnerships. Guest posts are a great way for you to reach new audiences.
You should also look at how you're going to monetize your website. There are several ways to earn money off your blog, including affiliate marketing and sponsored content. You have to decide the right path for your blog and ensure you have a plan for it.
In this stage, you should already have a good amount of traffic on your blog. When you have a loyal audience, you'll be able to negotiate better rates or establish more lucrative affiliate marketing partnerships.
Author: Georgi Todorov is the founder of ThriveMyWay, a place for online entrepreneurs, bloggers, SEO experts and freelancers to find useful tips.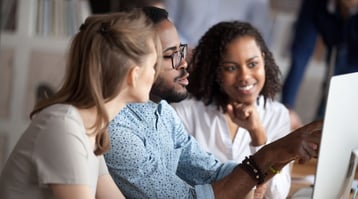 Looking to refine your email outreach and close more deals? Learn how the right email finder tools help you do more in less time....
Read Story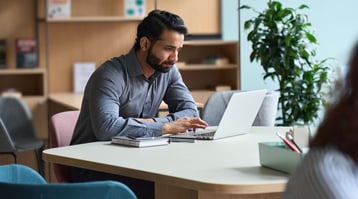 Is The Great Gmail Purge a threat to your email marketing? Not if you prepare ahead of time so you'll avoid Gmail bounces and m...
Read Story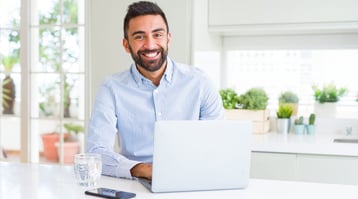 The immediate things people want from an email-finding service are usually self-evident. You're looking for email addresses bec...
Read Story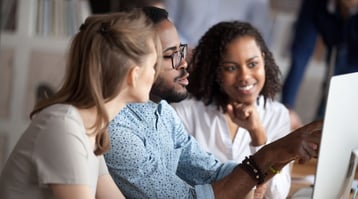 Looking to refine your email outreach and close more deals? Learn how the right email finder tools help you do more in less time....
Read Story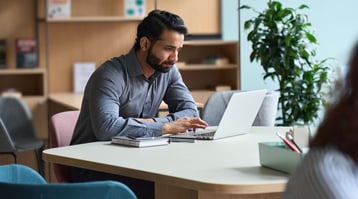 Is The Great Gmail Purge a threat to your email marketing? Not if you prepare ahead of time so you'll avoid Gmail bounces and m...
Read Story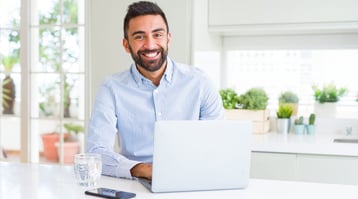 The immediate things people want from an email-finding service are usually self-evident. You're looking for email addresses bec...
Read Story