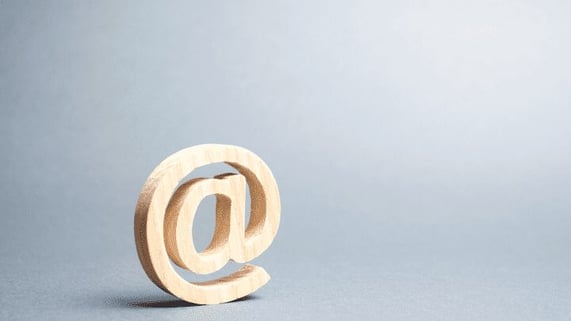 26 Email Facts You Probably Didn't Know
Do you know who sent the first email? Or how many times a day people check their inboxes? Stay with us for 15 email facts worth knowing!
This article was published in November 2017 and updated in August 2022.
A world without email – can you imagine that?
Neither can we, and there are billions of people around the globe who feel the same. It's not just because we love email. We also need it at work, and to stay in touch with colleagues and friends. Not to mention, email is necessary for any account we want to create online.
Through email's 50 plus years in motion, there have been some astonishing and interesting events.
The email trivia we gathered is sure to fascinate you.
15 email facts you want to know
# 1. The first email ever sent was in 1971. Ray Tomlinson, the engineer who invented the email program on the ARPANET system, sent the message to himself and received it on a computer sitting right next to him.
Tomlinson passed away in 2016, but his memory lives on. April 23, 2022 saw the first ever Email Day, an annual holiday in recognition of Ray Tomlinson's remarkable achievement. We don't want to brag too much, but we had a little something to do with that.
Want to celebrate Email Day? We give you 51 ways right here!
# 2. Almost 3.5 million emails are sent every second.
# 3. People check their email about 15 times a day.
# 4. 86% of professionals say that email is their favorite way to communicate.
# 5. The average person who works in an office receives 122 emails a day and sends out 40 business emails daily.
# 6. Only 14% of the emails a person receives every day are considered important.
# 7. In the U.S., 66% of email is read on mobile devices.
# 8. As of September 2019, almost 60% of the world's email is spam, Statista shows. The number one offender? China.
# 9. The most popular mobile device for email opens is the iPhone.
# 10. Keep this in mind if you're sending newsletters: according to several studies, Tuesday is the best day of the week to send an email. Thursday is supposed to be the second best day. However, this is one of those email facts you have to test yourself. Experiment until you figure out what your audience prefers.
# 11. Replying to an email can feel good because it gives you a sense of accomplishment. Scientists have found that checking your email releases dopamine. Although it's good to be responsive to your emails, it's important to note that it can be addictive too.
# 12. People own about 1.8 accounts per user. How many do you have?
# 13. People check their emails… well, everywhere. At the office, at home and in the strangest of places. Let's look at some of the top spots:
while driving: 18%
in bed: 50%
in the bathroom: 40%
on vacation: 79%
The most staggering email facts?
# 14. This one blows our mind. In 2022, around 333.2 billion emails are sent daily. That's over 100 billion more from what it was in 2015 (205 billion per day.)
# 15. You don't think it's going to slow down, do you? By 2025, the projected number of emails sent and received every day is expected to be 376.4 billion.
11 more email facts to intrigue you
We've noticed a lot of people reading these email tidbits. It's one of the most popular articles on the blog, so we're going to keep adding fun facts about email.
Want to contribute your own email trivia? Just let us know.
In the meantime, here's 11 more interesting email facts.
# 16. Who was the first US President to send an email while in office? That would be President Bill Clinton, but he only sent two. He sent one as a test and the other he got a little help from White House staff. Clinton emailed astronaut John Glenn who was on the Space Shuttle in orbit.
The first email sent from outer space
# 17. While we're in outer space, you may be wondering about the first email sent to Earth by astronauts in space. The message sent by Shannon Lucid and James C. Adamson said:
"Hello Earth! Greetings from the STS-43 Crew. This is the first AppleLink from space. Having a GREAT time, wish you were here,…send cryo and RCS! Hasta la vista, baby,…we'll be back!"
They were on board the Atlantis and sent the email August 28, 1991. Keep in mind that was the year "Terminator 2: Judgment Day" came out. If you have an email list, it's good to find a connection to topics currently in the news or popular culture. PR pros call this "newsjacking." Be relevant, like these astronauts who made an Arnold Schwarzenegger reference.
# 18. Who is the largest email service provider (ESP)? Back in the day it seemed like everyone had a Yahoo email address, but these days it's Gmail, with more than 1 billion accounts. Outlook comes in second at more than 400 million users. Outlook got a great deal of their users when they picked up all of the Hotmail accounts.
Bill Gates gets the most spam
# 19. You may get a lot of spam, but it's probably nothing compared to Bill Gates! The man from Microsoft gets around four million spam emails every day. Now that's an email fact we didn't see coming!
The Microsoft staff filter his email for him and, of course, they employ a little anti-spam technology. Only ten or so spam emails slip through the cracks and actually show up in Bill's inbox.
Let us know if he writes you back.
# 20. Ever heard of Rustock botnet? The largest generator of spam email in the world, Rustock botnet began around 2006 and finally came to an end in March 2011. Microsoft and federal law enforcement worked together to end the network that was sending out 44 billion spam emails daily. It was sending out close to half of the spam on earth.
This man was the first to send spam
# 21. Gary Thuerk is considered the first to send spam, just after lunch on May 3, 1978. He was working for Digital Equipment Corp. and sent spam to 397 email accounts on the ARPAnet of the United States Defense Department. Spam was probably fascinating to people back then, now not so much.
Here are the most common email passwords
# 22. Is your password strong enough? Passwords should not be common, obvious or too simple. If reading this doesn't make you feel confident, it may be time to make a change.
Back in 2009, more than 10,000 usernames and passwords obtained from a phishing attack were posted online.
When Bogdan Calin, an internet security specialist, looked at the data, he saw the most frequently used passwords. Take a look:
123456
123456789
111111
America
iloveyou
Is one of those your password? Don't tell us! But, you should pick a password that's unique and complex.
# 23. The penalties for spamming can be stiff! Three companies were together ordered to pay $1.08 billion to Robert Krammer after sending spam to the customers of his Internet service provider. It was found their actions violated an anti-spam law.
There are federal restrictions on spam since the United States CAN-SPAM Act became law in 2004. Sending spam is not taken lightly, and even behaving like spammers can ruin chances of a return for email marketers.
# 24. Have you ever been in the middle of an email storm? Also known as a "reply-all storm," it's when someone sends an email that is controversial or fumbled.
Back in 2014, an email storm amassed more than 3,000 messages. This catastrophe stemmed from a prank email of someone pretending to be a school official. It reached 26,000 students at University College London.
Spam is the word
# 25. Spam has become such a part of our day-to-day life that the word was added to the Oxford dictionary in 1998.
# 26. Here's a wild story about email confidentiality. In 2000, the Pentagon accidentally included Claire McDonald, a schoolgirl in the United Kingdom on a top-secret email list. It took them four years, but they finally realized they had included her.
Did anyone lose their job?
Email facts whose sources we didn't cite above are from studies conducted by technology market research firm Radicati Group.
How quickly does your email list go bad?
Considering the amount of worldwide email traffic, you're probably asking yourself:
How do I make sure I reach people?
Whether you send cold emails or use email marketing as a way to boost sales, making first contact is vital.
Spam filters have evolved, and that may affect your email deliverability. Furthermore, as much as 22.55% of your B2B email list goes bad — every single year. The pandemic only accelerated data decay.
As a result, you can find yourself:
paying to email people who never see your messages anymore
jeopardizing your sender reputation and inbox placement
and missing the opportunity to boost your revenue.
Maybe it's time for an email list cleaning?
There are several factors that influence your sender score and the number of emails that make it to your subscribers' inboxes. One of the most important ones?
At the top of the list is your email hygiene: ensuring your database contains only genuine and active email addresses.
Not only does it show mailbox providers that you follow email marketing best practices. But also, it allows you to target your communication more efficiently, towards real human beings.
So, before you schedule your next email campaign, use an email list cleaning service system to weed out all bad addresses. Great email marketing starts with a healthy, accurate email list.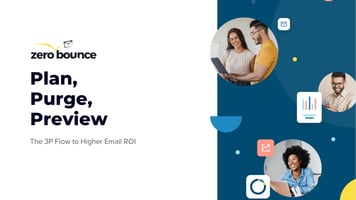 Do you want to get more traction with your emails? Everybody with an email list wants to see better results. Learn about the 3P F...
Read Story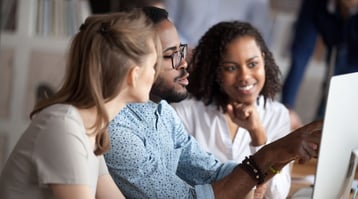 Looking to refine your email outreach and close more deals? Learn how the right email finder tools help you do more in less time....
Read Story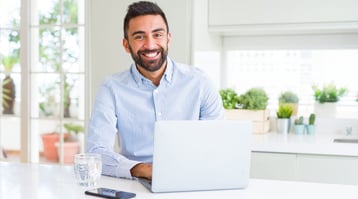 The immediate things people want from an email-finding service are usually self-evident. You're looking for email addresses bec...
Read Story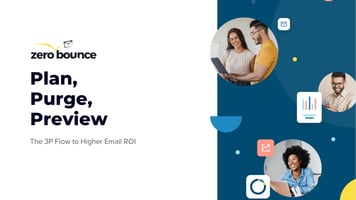 Do you want to get more traction with your emails? Everybody with an email list wants to see better results. Learn about the 3P F...
Read Story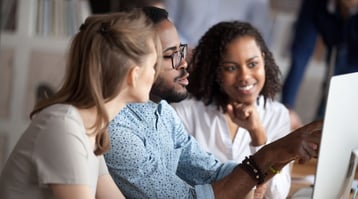 Looking to refine your email outreach and close more deals? Learn how the right email finder tools help you do more in less time....
Read Story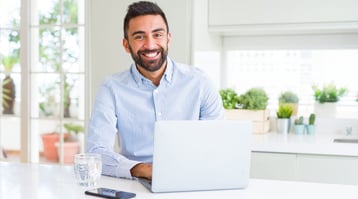 The immediate things people want from an email-finding service are usually self-evident. You're looking for email addresses bec...
Read Story