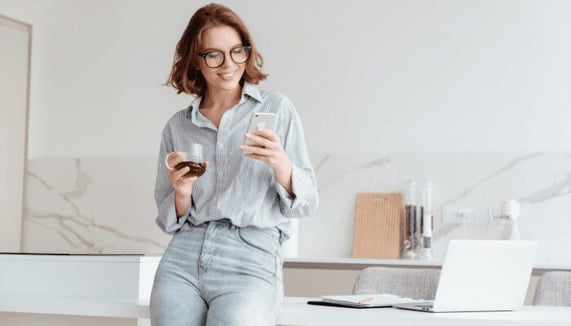 6 Strategies to Take Your B2B Newsletters to the Next Level
This is a guest post by SaaS content marketer Mark Quadros.
A business-to-business (B2B) newsletter is a regular email that you send business customers as a routine part of your email marketing. Generally, B2B newsletters contain the following essential elements:
An engaging heading and exciting graphics.
A short statement from your CEO or company spokesperson.
An update on recent changes, new products, and future prospects.
A call to action (CTA) linking the reader back to your website.
Each newsletter should follow a consistent style to previous newsletters but should stand out on its own.
Why?
Emails that don't stand out don't get read. Unlike the newsletters sent by business-to-consumer (B2C) brands, B2B newsletters are designed to grow the long-term relationship between you and the businesses you serve.
Why sending a B2B newsletter matters
In 2020, experts agree that we send and receive an average of 121 business emails per day. By the end of 2021, over 320 billion emails will be sent daily. With numbers like that, B2B newsletters are essential for three reasons.
#1. They promote your content.
B2B newsletters are a powerful part of your brand's content distribution strategy. A content distribution strategy is a strategy that outlines how your marketing content is published, shared, and promoted.
Depending on your business, published content comes in several forms, including:
Social media activity and posts.
Email marketing.
Website and blog content.
News content and features.
Product branding and marketing.
Company awareness marketing.
A well designed B2B newsletter strategy can bring clicks, attention, and eyes to this content, amplifying your brand's voice and acting as an important step in your sales funnel.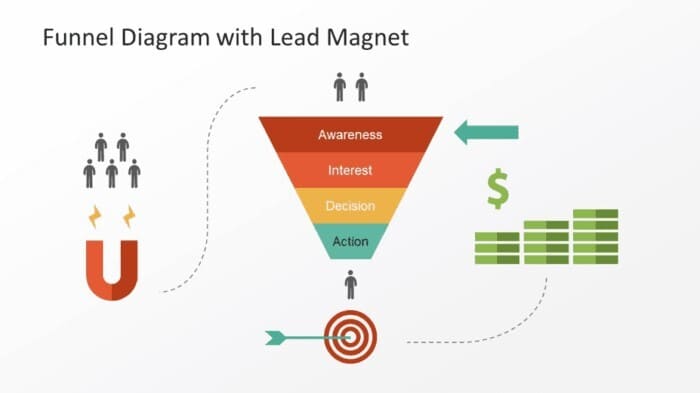 #2. They generate leads
The best B2B newsletters are also fantastic sales tools, as they can generate leads that turn into customers.
B2B newsletters have an average open rate of 20.6%, which is 1.8% lower than B2C emails.
This is likely for one reason: B2B newsletters are read in the office, on company time. This means that B2B newsletters are read by people in a productive, work-oriented mindset.
According to a 2019 UK report, B2B emails also have a 1.1% higher click-through rate (CTR) than B2C emails, at 3.2%.
For businesses, this higher click-through-rate makes B2B newsletters an inexpensive form of marketing that delivers a high return on investment (ROI).
#3. They meet your reader's needs.
The best B2B newsletters are also a great way to engage in customer care.
Customer care is the process of nurturing the relationship with customers, both pre-purchase and post-purchase. When done correctly, customer care develops an emotional bond between the company and the customer, increasing customer loyalty.
A well designed B2B newsletter strategy will meet your customer care needs by providing customers with:
Updated product information relating to their purchase.
Tips and tricks to help your customer get the most out of your product or service.
While we can't measure a customer's needs with numbers, the best B2B newsletters put customer care first and reap the rewards later.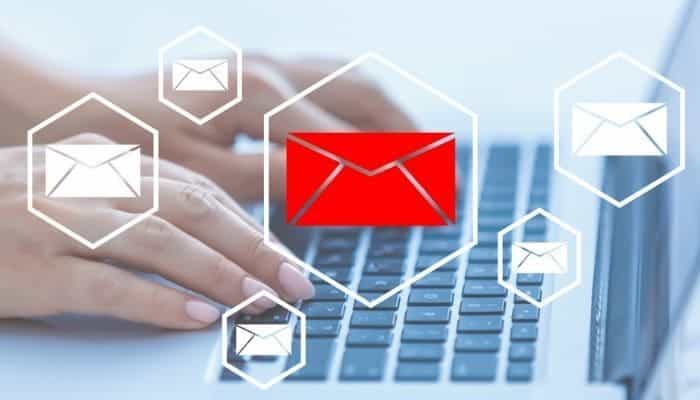 Strategies for B2B newsletter success
If you're looking to take your B2B newsletters from 'meh' to 'magnificent,' you'll need to embrace the best strategies for newsletter success. Below, I've detailed six strategies to take your newsletters to the next level.
Know Your Audience
Understanding who is reading your newsletters is key to delivering the content your customers want to see. Generally, B2B email list subscribers fit into one of three categories:
Loyal customers who regularly engage with you and/or make regular purchases. These customers are invested in your brand and will be interested in your newsletter (provided it's not sent too frequently).
Latent customers purchase your products but don't engage with your emails or marketing. These customers will usually engage with your newsletter under three circumstances:
You offer a discount.
You offer information that directly relates to their previous purchase.
They are intending to make a purchase and are checking for a sale.
Non-loyal customers who subscribed to your email mailing list but aren't currently customers.
The best way to engage with all three groups of these customers is to center your B2B newsletter strategy around your brand voice.
Your brand voice is the personality and characteristics you assign your brand, and it dictates how your brand interacts with your clients. This voice should echo throughout your brand's marketing.
No matter what type of customers your newsletter reaches and what brand voice you use, your newsletter won't be effective unless you adhere to the five fundamental principles of excellent customer service:
Strong communication.
Strong product knowledge.
Proactive service.
Efficient service.
Strong interpersonal skills.
Bonus tip: To build a strong rapport with customers, ensure you finish your newsletter with a "thank you" message and links to your customer service team and social media.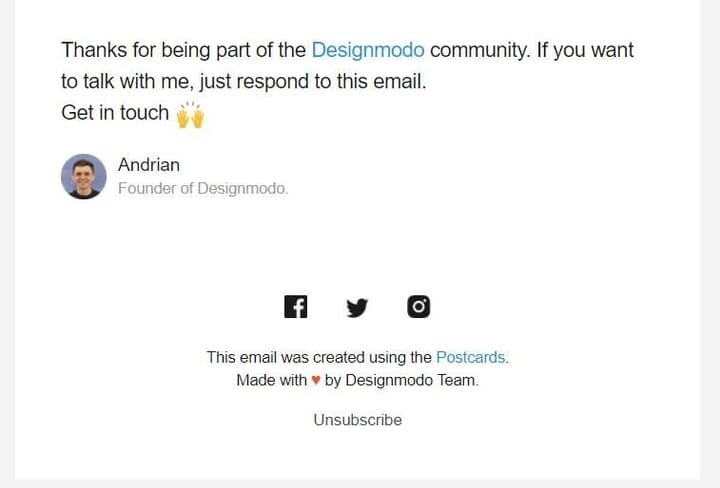 Time your newsletters well
When you send your newsletter is just as important as what your newsletter contains. A badly-timed email won't be read properly, ignored for other emails, or will never be seen at all.
To prevent this from happening, consider the best day and time to send your newsletter. Although this can change depending on your industry, researchers agree B2B newsletters have the highest chance of being read on a Tuesday, Wednesday, and Thursday.
Time-wise, B2B newsletters are generally opened during office hours. Experts agree that the best times for B2B newsletters are 10 am and 2 pm.
When deciding when to send your newsletters, it's also important to consider the time zone your customers live in. If your customer's live internationally, you may want to send your newsletters out at 10 am local time (rather than 10 am your time).
Bonus tip: To keep your email marketing on a consistent schedule, use marketing automation software to schedule when your B2B newsletters go out.
Create killer headlines
The best B2B emails with the highest rate have one thing in common: they use great email subject lines. Your email subject line will include two elements: your headline and your preview text.
High-quality preview text and headlines:
Are 75 characters or less (so they won't get cut short).
Are in line with your brand's voice.
Align with your newsletter campaign goals.
Are personal to your brand.
Spark curiosity and a sense of urgency.
Depending on your brand's voice, you may also choose to use tools like emojis to grab people's attention.

Focus on customer education
The best B2B newsletters prioritize customer education over sales conversions. Customer education includes any information, skills, or abilities a customer would need to become an informed buyer.
Customer education is not a type of overt marketing but is a form of soft selling. Soft selling is a type of non-persuasive selling that invites the customer to experience the product through customer education, third party reviews, and free trials.
In the best B2B newsletters, customer education takes the form of:
Blog posts.
Tips and tricks.
Infographics.
Informative videos.
Podcasts.
Tutorials.
Buyers guides.
This type of content draws the customer into the sales funnel, getting them invested in the product before offering them a chance to purchase it.
All customer education includes a call-to-action (or 'CTA' for short). A call to action will direct customers either further into your sales funnel or towards making a sale.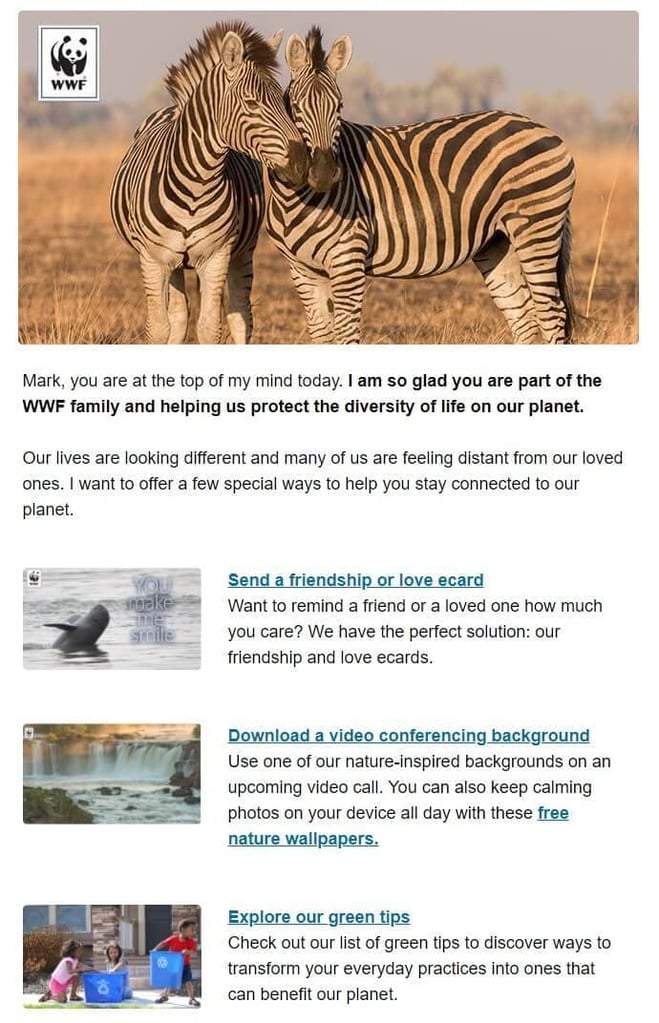 Maintain high content quality and relevancy
The best B2B newsletters offer great customer education through high-quality content. High-quality content is content that is unique, engaging, and specific to your products. You'll know if you've created high-quality content if your newsletter is more educational than sales-oriented.
When crafting high-quality content, ensure you:
Keep your newsletter content under 300 words.
Supplement your written content with images, videos, and infographics.
Favor quality over quantity.
Keep your writing focused on the goal of the newsletter.
Copywriting-style language is concise, easy to read quickly, and is easily translatable into other languages. If you aren't a natural writer, try using editing software to keep your work free of spelling, grammar, and consistency errors.
Bonus tip: Before pressing 'send' on a B2B newsletter, ask a neutral coworker to read it. As marketers, we are often so involved with our brand's marketing language, we forget how it reads to an outsider.
Leverage visuals
The best B2B newsletters supplement the content with visuals, as visuals make your email up to five times more engaging. In a newsletter, you could include the following visuals:
Images.
Infographics.
Charts.
Tables.
Videos.
GIFS.
When embracing visual elements, ensure you consider the color, size, and desired impact of each image. For best practices, use stylistic choices that are already consistent with your website and social media branding.
Long term visually-enhanced emails won't just increase your click-through rate. Great visuals will help your audience understand your products and brand better, as images convey your brand voice better than text.
If you want to include visuals in your newsletters but don't have the time, patience, or software, you can create high-quality email visuals using design software. Email design software allows you to drag-and-drop visuals into a pre-formatted email, allowing you to add artistic flair quickly.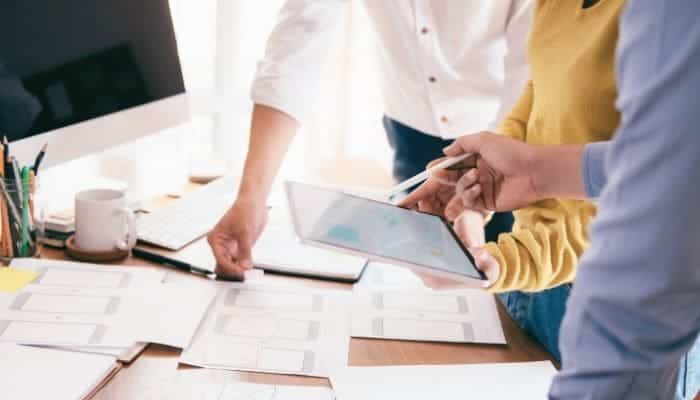 B2B Newsletter Best Practices
While these strategies are great for your overall B2B newsletter strategy, they may not apply to every newsletter. Although marketing is far from a rigid science, there are four best practices I recommend every brand follows in every newsletter they send. These are detailed below.
#1. Keep your emails simple
The longer and more complicated your newsletter, the less of it your target audience will read. Although your customers read your emails during work hours, you will only ever have 75% of their focus. To keep that focus, simplify your emails.
The best B2B newsletters are always less than 500 words and never present the reader with large text blocks.
Large paragraphs seem daunting to read and will turn your newsletter into a dissertation if you aren't careful. As a general rule, your entire email should be readable in less than one minute.
It's also essential to use everyday language throughout your newsletter.
While I love wordplay, using complicated or nuanced language may lose the attention of many readers. Instead, structure your emails around your call to action. If you are going to use a primary and secondary call to action, make sure your secondary calls to action are subtle.
To give your emails a simple structure, use visuals to enhance the look of your email. This will let you minimize the amount of text you use and draw attention to the most important elements of your newsletter: your call to action.
For a great example of a simple email enhanced with visuals, check out the mind map included in this weekly newsletter.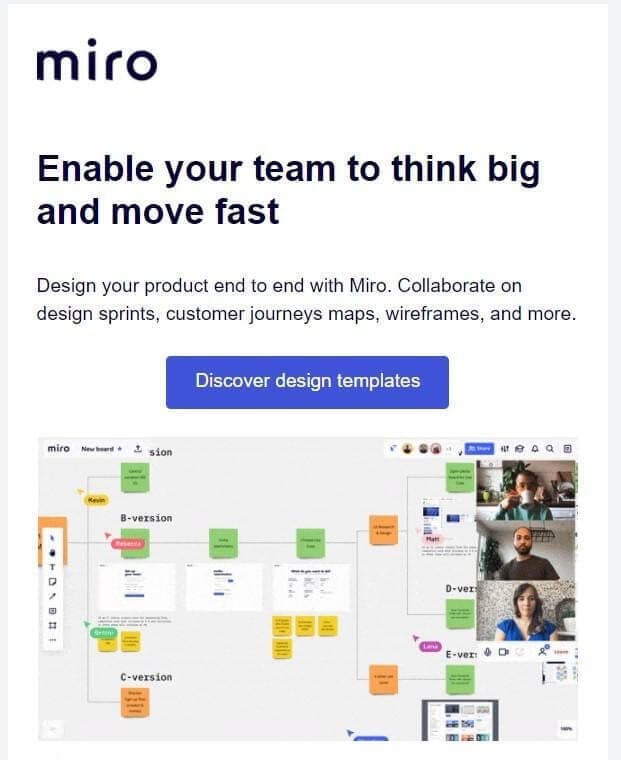 #2. Avoid being salesy
Although it's tempting to use your emails to drive sales, the best B2B newsletters avoid using hard sales techniques. Hard sales techniques are overt marketing strategies designed to push the customer towards making a purchase, either through pressure selling or limited time only discounts.
Instead, the best B2B newsletters focus on customer education through soft selling. Soft selling isn't just more effective, either. Hard selling can land your newsletter in the spam folder if you aren't careful.
Common hard-selling words known to land emails in the spam folder include:
Free.
Cash bonus.
Best price.
Free gift.
Free membership.
Giveaway.
Free trial.
Money back.
Lowest price.
Incredible deal.
Special promotion.
It's also advisable to avoid sending multiple emails offering free giveaways and competitions, as well as starting your EMAILS IN ALL CAPS. Ultimately, if your sales email looks like a scam email, email providers will keep it out of your customer's inboxes.
If you're having trouble designing a newsletter that feels authentic and looks professional, don't be afraid to use email postcards. Email postcards are visual-based newsletter templates you simply fill in.
#3. Use storytelling tactics
One of the best ways to keep customers interested in your emails is to use storytelling tactics in every newsletter. Great storytelling relies on weaving together four central elements: people, places, plots, and purpose.
This means your newsletter needs some sort of conflict to give it purpose. For a B2B brand, this might include your clients' need to save money, retain employees, or the need to engage with their customers – the possibilities depend on your product.
This conflict is first presented in the opening line of your email. At the end of the email, you'll want to offer a solution to the conflict, usually leading to a call to action.
To keep your readers engaged until the call to action, use literary devices to keep your email engaging. Common literary devices used in B2B newsletters include:
Rhetorical questions.
Evocative language.
Using pronouns like "you" to include the reader.
Metaphors and similes.
Humour.
Juxtaposition.
Puns.
References.
You don't need to invent a fantasy world to use these techniques, either. We see examples of metaphors, similes, humor, and evocative language in everyday call center and customer service interactions.
Research shows that these communication techniques help us make a more personal connection with one another. In a recent study, it was found that 33% of people who abandoned a business relationship attributed the relationship breakdown to a lack of personal connection.
#4. Monitor and optimize performance
Brands that get the most out of newsletter marketing design their B2B newsletter strategy around evidence-based marketing. In practice, this means using key performance indicators (or 'KPI's') to measure each email's success, using the lessons learned to enhance future emails.
Common KPIs for newsletters include:
Email open rates.
Email click-through rates.
Lead-to-client conversion rate.
Sales conversion rates.
Revenue growth.
Per-email profit margin.
The best B2B newsletter KPIs come with four key components. This includes a way to measure success (like a percentage or dollar amount), a target, a data source (your email marketing software), and a frequency at which the KPI is measured.
Newsletter targets can easily be set by setting SMART goals. SMART goals are goals that are Specific, Measurable, Achievable, Realistic, and Time-Bound.
The best KPIs are measured at monthly, quarterly, and yearly intervals, as the newsletter's success depends on the time of year and current economic conditions.
To optimize your newsletter performance, use the information you gain to make your future newsletters more engaging, more directed, and more exciting. Remember, the goal is to keep your client's attention long term, not turn a profit today.
#5. Adhere to local email laws
Finally, you'll need to ensure your email marketing practices adhere to the anti-spam laws in both your home country and the country of your clients. While laws change with jurisdiction, most countries require brands to follow these rules:
Always include an 'unsubscribe' button and honor these requests.
Never misconstrue who the email is 'from' or impersonate another party.
Never send unsolicited emails to people who did not consent to join your email marketing list.
Do not breach your client's privacy by CC'ing other clients.
Conclusion
Establishing a gold-star standard B2B newsletter strategy is simple, but it does take time and effort. If you don't initially succeed, don't give up! As long as you prioritize customer education and support, you'll make a return on investment.
Author bio: Mark Quadros is a SaaS content marketer that helps brands create and distribute rad content. He contributes to several authoritative blogs like HubSpot Sales, CoSchedule, and Foundr. Connect with him via LinkedIn and Twitter.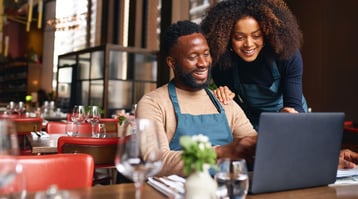 So, you want to build an email list. How do you do it? In this guide, we share all the tactics we know. Tried-and-tested over tim...
Read Story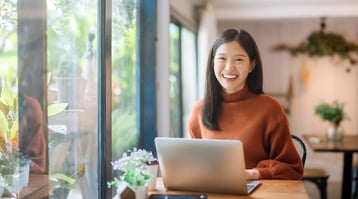 Should you use GIFs in emails? It depends on your brand and what you want to communicate. Marketing strategist Lesley Vos has all...
Read Story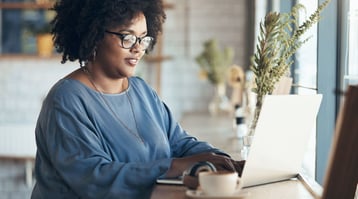 Struggling to grow your email list? Many marketers and business owners are. Worry not – these newsletter signup form examples a...
Read Story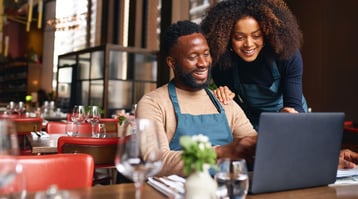 So, you want to build an email list. How do you do it? In this guide, we share all the tactics we know. Tried-and-tested over tim...
Read Story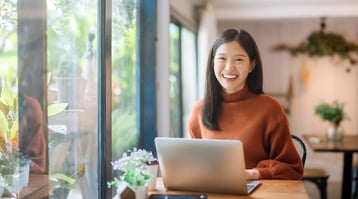 Should you use GIFs in emails? It depends on your brand and what you want to communicate. Marketing strategist Lesley Vos has all...
Read Story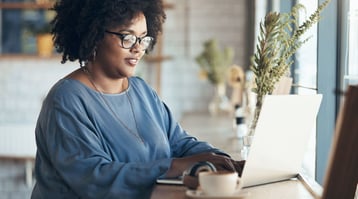 Struggling to grow your email list? Many marketers and business owners are. Worry not – these newsletter signup form examples a...
Read Story