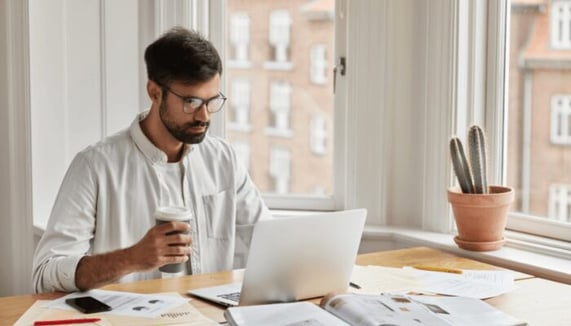 How to Create a Product Launch Email Sequence in Six Steps
Email is a tremendous channel to launch your product. How do you get it right? Check out these tips to create the ideal product launch email sequence – the kind that builds buzz and revenue.
You've spent months or even years researching and developing the perfect product for your customers. Now it's almost time to launch, and you're wondering if you've checked all the boxes.
One key question you need to ask yourself is whether enough people know about your product. Perhaps you've already used paid ads, social media marketing, or even TV adverts to get the word out.
However, one of the most effective ways of building a buzz around a product launch is product email sequences. It's also the most underrated method. It might not be as "lit" as social media or video ads, but when you do it right, it lets you reach large audiences at a meager cost.
In this post, you'll learn actionable steps to get you started on your product launch email sequence. Let's start with why you need one.
Why should you send a product launch email sequence?
To understand a product launch email sequence, we have to talk about drip emails first. These emails are a series of automated messages that cause people to take a specific action. Take note of the word "drip." It indicates that such emails are sent consistently over a specific period of time.
For instance, you could have a drip email sequence of six emails spread across two weeks. You can send each of those emails two days apart to give the customer some time to mull over what you've sent.
Drip campaigns are also effective because they're targeted, meaning they are custom-made to match a specific action. They are so effective that they drive 18 times more revenue than regular emails.
One form of drip email sequence is the product launch email sequence. It consists of a series of targeted emails to inform your customers and prospects about your new product or service.
In general, a product launch email will help you do the following:
Inform your existing and potential customers of your new product.
Send targeted and personal messages.
Build excitement and anticipation around the product.
Show customers how they can be part of the product release.
Think of your product launch email sequence as an automated newsletter that warms up leads. By the time your product is ready to launch, you have leads who are already interested in your product.
Proven Examples
For product launch email sequences, let's turn to Jeff Walker and his Product Launch Formula.
Jeff's method has generated over a billion dollars in sales since he launched it in 2005. He translated that success into a New York Times bestselling book, Launch, providing a more detailed look at the formula.
Here's an overview of Jeff's formula: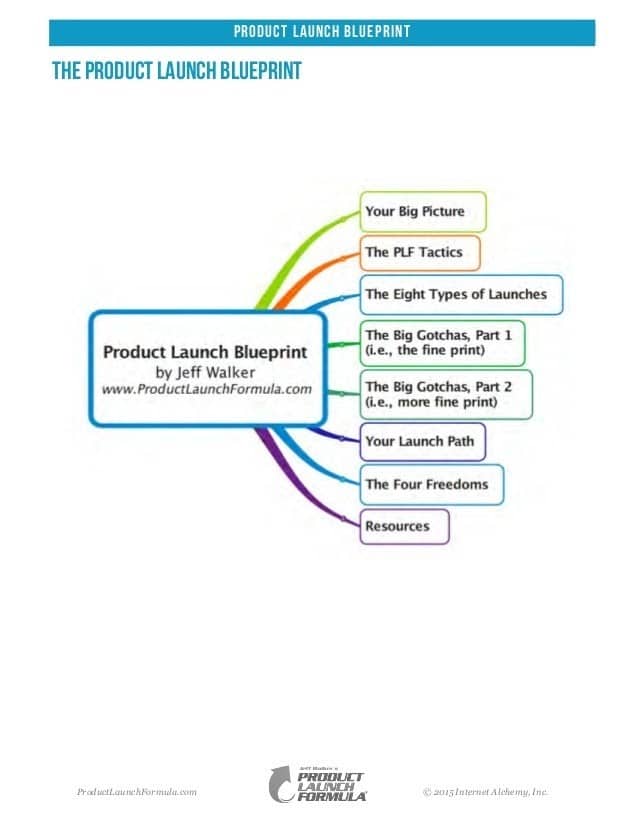 Part of the product launch blueprint is what Jeff Walker calls the "Sideways Sales Letter." Read on to the next section to know more about this crucial component of the launch formula.
The Sideways Sales Letter
Traditional sales sequences generally follow a pattern: problem – agitation – solution (PAS).
While this process was excellent for hard-copy sales emails, it doesn't quite work for a digital audience with short attention spans.
In light of that, Jeff turned the PAS approach on its head by introducing the sideways sales letter: problem – solution – problem (PSP). In this approach, you introduce a problem in one email and then the solution in the next. However, that's not the end.
The solution contains seeds for another problem that is explained in the following email. This strategy ensures that you keep email recipients interested and engaged.
The sideways email sequence is broken into two parts:
Prelaunch content
Open cart
Let's examine each part in a bit more detail.
Prelaunch
This section covers the days leading up to a launch. It includes three live streams or videos spread across seven to ten days.
In these videos, be sure to introduce your new product, show customers how the product can benefit them and how they can get their hands on it.
Open cart
This covers when your product is out and up for grabs. Launch emails in this phase should last between four to seven days. This stage is where the fear of missing out (FOMO) becomes a crucial part of your arsenal. If customers know what they'll miss if they don't subscribe or purchase within a certain period, they are more likely to take your offer.
Below is an example of Jeff's sideway sales email sequence in action.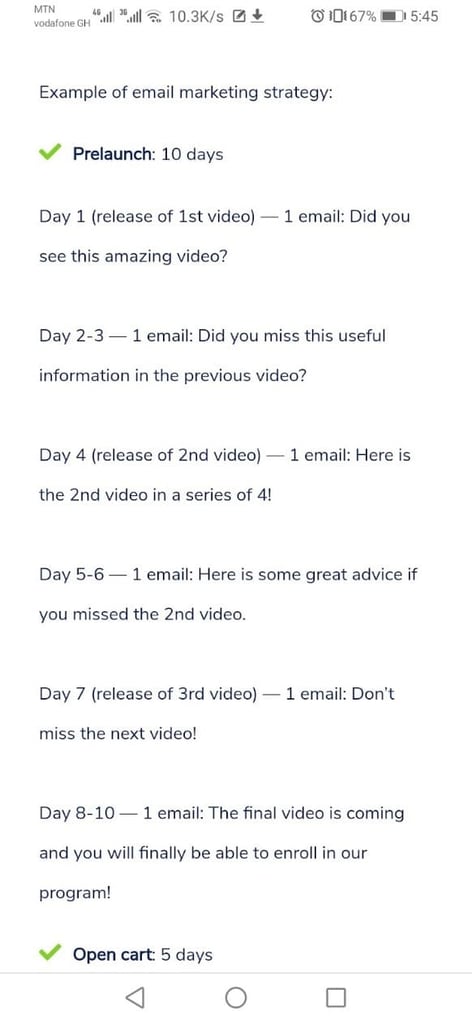 There's also an instance of the Open Cart in action.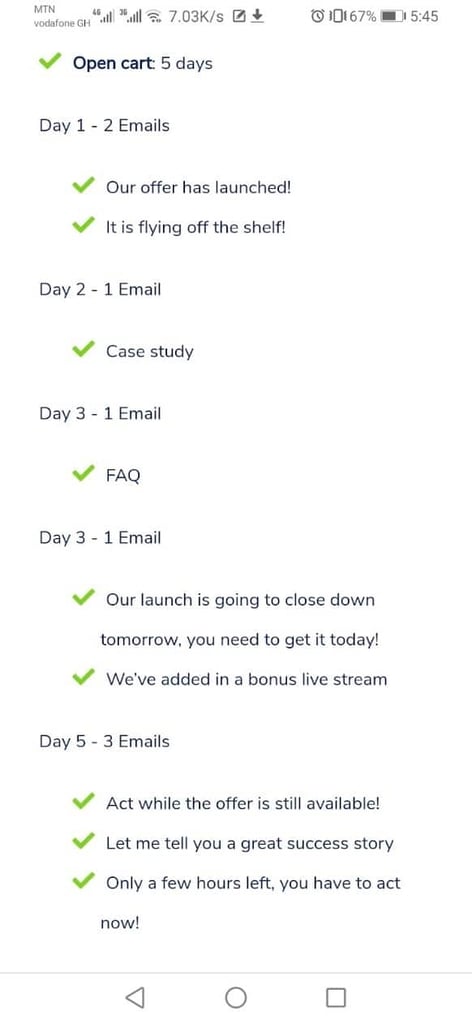 You'll notice that this Open Cart section is for five days.
If you want to reduce the number of emails during the launch, opt for the first two emails:
one that informs your clients that the product has launched and
another that tells them that your offer is ending soon.
How to set up a product launch email sequence
Figuring how to structure and run your product launch email sequence is not easy.
For one, you have to choose or create enticing content that attracts and nurtures leads. Plus, you need to decide on the frequency of those messages.

This section will break down the key things you need to know about setting up an effective product launch sequence.
#1. Define your objectives
Before running a drip campaign for your product launch, the first thing you need to do is review your email list.

What kind of people are on your email list? How would your new product appeal to them? That information will help you in how you craft your email content.

Also, you need to clearly define what actions you want your email recipients to take. That way, you can know what counts as a successful campaign.
#2. Define your offer and your funnel
Next, you need to outline what you're offering clearly. There are two key things to define in this step:
how your product solves customers' pain points
what incentives you will offer to customers who make an early purchase.
First, your email sequence, especially your first two emails, should explain practically how the product benefits customers. Show what makes your product different from competitors. Does your product offer the same features your competitors offer, but at a lower price? Or does it offer more advanced features that are new to the market? These questions are part of your product development strategy which could be developed by your own team or a product management consulting firm.
For instance, if you are selling digital courses, make sure to clearly state the results that students can expect to get. You should also help your students decide whether your course is right for them or not.
Next, let customers know what they get from making an early purchase or commitment. You can offer a discount if they order on launch day, for instance. Are you offering a lower price as part of your product launch? If yes, what's the duration of the promotional price? Is it only for a particular day or the first few days after the product launches?
#3. Segment your email list
An extensive email list is something you need to grow before you run a product launch sequence. However, without segmentation, your campaign won't reach its full revenue-raising potential.
A recent Campaign Monitor report indicates that marketers who used segmented campaigns had their revenue rise by 760%, which implies that segmentation is one of the most crucial steps in running a launch sequence.
Why does segmentation matter in email sequences?
Your product means different things to different people. If you're launching a cloud-based photo editing app, for instance, you promote your product in different ways to different market segments.
With artists and graphic designers, your app can be something they can use on the go or on mobile. Whereas with students, it could be a cheap yet serviceable alternative to Photoshop or Canva. Segmentation allows you to reach both audiences.
You may also segment your email list according to your customers' behavior.
Recent purchases
Customers who have just purchased one of your products might be more receptive to the product you're launching if you promote it as something that complements their recent purchase.
Responses to your emails
If the subscriber actively opens and reads your emails, you may start by thanking them for it. Otherwise, you can start your campaign by reminding them that they're still on your email list, then raise the excitement level a bit by teasing your new product.
Spending habits
Are your customers more conscious about their spending, or do they have no issue with shelling out more money for a premium product? Segmenting your audience according to their spending habits will help you market your product at different price points or levels.

However, be careful not to be in a hurry to segment, especially if this is your first product launch. You can have more advanced segmentation for future launches.
We recommend waiting until after your first email goes out to see how customers respond, and then you can decide if segmentation is necessary.
#4. Decide how many emails you want to send
The next step is to decide how many emails to send. The Product Launch Formula offers a proven strategy for deciding the number of emails you will use in your launch sequence.
Before the launch, you can send three to four emails to prep your customers for the actual launch, as shown in the image below.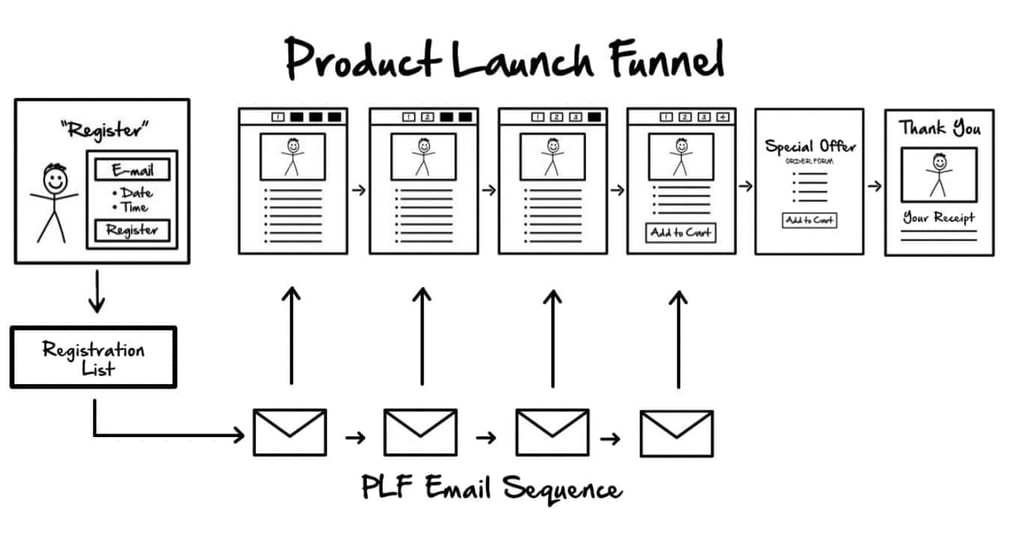 Each email should be linked to either a PDF, video, blog post, or podcast. We recommend using videos as you can easily connect with your audience that way.
Serial entrepreneur Matthew Woodward used four videos to help rake in over $130,000 in just six days, which shows the power of email video marketing as a revenue generator.
Spread out your emails over seven to ten days. This timeline ensures that you keep your product on the minds of recipients without overwhelming them. Then, once your product goes live, we recommend sending at least two emails when you launch the product and another one to close the introductory offer.
In all, you're looking at about six emails. However, you may adjust the number depending on the response of your target audience.
For instance, if you notice people are not taking you up on your offer, you might have to send some FOMO-oriented promo emails to nudge them towards clicking "Buy Now."
#5. Craft your email copy
You need to write email copy that gets people to take action. For an email sequence, each email must have a specific purpose. You don't want to sound repetitive and boring.
For instance, you can section your emails this way:
Email 1: Introducing the product
Email 2: Explaining how the product addresses pain points
Email 3: How to take advantage of the product launch
Once you have your outline ready, the next thing is to create click-worthy subject lines. A good subject line is catchy, personal, and brief. Also, using numbers and words like "new" in your subject line is a great move. You can A/B test your subject lines to see which ones work best.
Here's a great example from Zoom.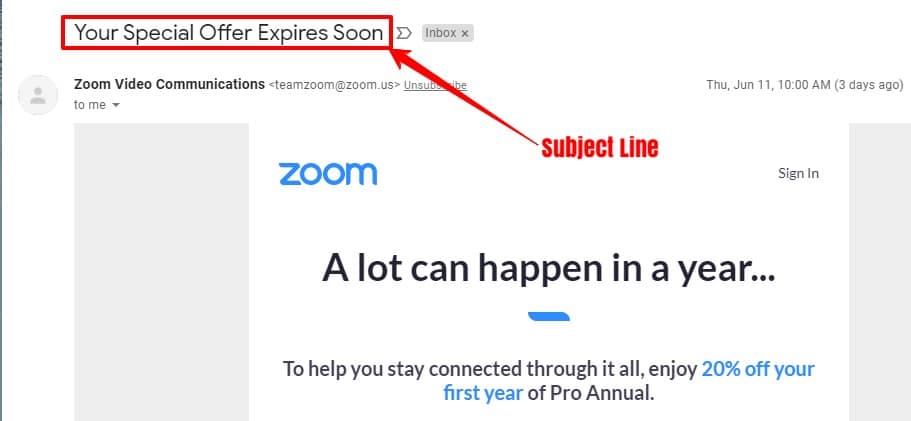 See how the use of the words "your," "special," and "soon" make the subject line click-worthy.
Similarly, your email body should be simple and straight to the point. People don't want to have to do a Google search just to understand what you're saying. At the same time, your tone needs to be conversational. This excellent resource from Crazy Egg should give you all you need to know about great email writing.
Next, each of your emails should also include a clear call-to-action (CTA), depending on the context. For instance, an introductory email may have a primary CTA like "learn more," while an offer email may have one like "order now," or "refer a friend and get a free product."
Here's an example of a good introductory email.
Notice the conversational tone and how clear the CTA is. It's also informative and provides insights into the benefits of the product.
In each email, focus on the benefits users stand to get. Think about the questions on the mind of your prospective clients and your emails should provide answers.
Add discounts and offers to incentivise readers to click and make a purchase. For instance, you can let readers know that the first 100 people to sign up get a free package. That's likely to get people signing up in droves.
#6. Measure and track your results
There's no point running a product launch email sequence if you can't measure your results.
For starters, the data will help you know what is working and what needs to be changed. In addition, the data will come in handy when you want to launch a new product. In general, you should keep tabs on your open rates, bounce rates, click-through rates, and email sharing/forwarding rates.
However, for a product launch campaign, the most vital metric to track is your conversion rate. Simply put, your conversion rate is how many people are purchasing your offer. If your launch email conversion rate hovers anywhere below 5%, then you'll need to make some changes. Aim for a minimum of 5% conversion rate.
You also need to keep an eye on the kind of questions that your customer support gets. It will offer insights into what your client's concerns are.
Use these insights to update and structure your sales page for higher conversions. For instance, you can add a FAQs page to your sales page that addresses any concerns and queries customers have. To make it more expressive, you can also take some inspiration from FAQ page templates & examples before creating your own FAQ page.
After the product launch
At the end of the launch, it's now time to review and take stock of how you've fared. Pay attention to key metrics like open rates and conversion rates.
Using data you gathered from the initial launch email sequence, you can create more effective campaigns for the product you've just launched.
For example, if you notice that customers do not quite understand the benefits of your products from their queries, you can run a drip email sequence with case studies and videos that explain the benefits practically.
With the steps outlined above, we have no doubts that you can create an effective email sequence to help market your product.
Author: Baidhurya Mani is the founder of SellCoursesOnline.com. He regularly shares tips, tools, and strategies to help creators and entrepreneurs build a successful online course business.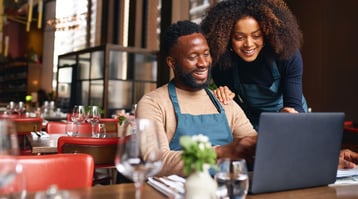 So, you want to build an email list. How do you do it? In this guide, we share all the tactics we know. Tried-and-tested over tim...
Read Story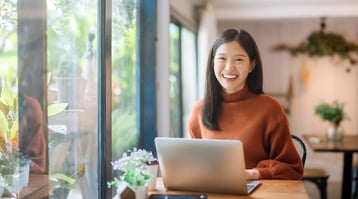 Should you use GIFs in emails? It depends on your brand and what you want to communicate. Marketing strategist Lesley Vos has all...
Read Story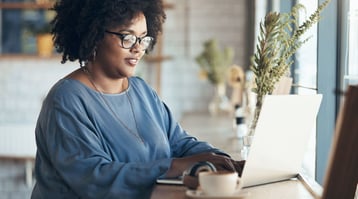 Struggling to grow your email list? Many marketers and business owners are. Worry not – these newsletter signup form examples a...
Read Story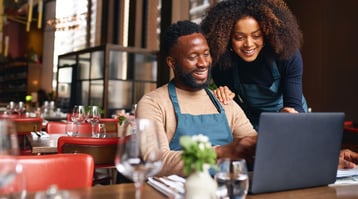 So, you want to build an email list. How do you do it? In this guide, we share all the tactics we know. Tried-and-tested over tim...
Read Story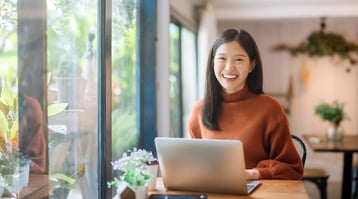 Should you use GIFs in emails? It depends on your brand and what you want to communicate. Marketing strategist Lesley Vos has all...
Read Story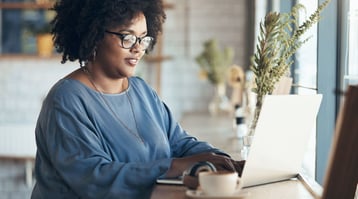 Struggling to grow your email list? Many marketers and business owners are. Worry not – these newsletter signup form examples a...
Read Story