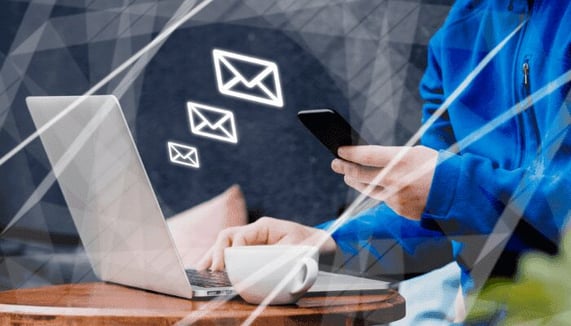 How to Use Email Marketing to Retain Ecommerce Customers
Gaining new customers is expensive – around 16 times the cost of retaining existing ones. While winning new customers is crucial to increasing your revenue, customer retention keeps your revenue at a profitable level. That has never been more true than right now, when the ongoing pandemic sees many people reducing their spending or sticking with brands they trust.
There are many different factors to consider as you create your customer retention strategy, but all of them involve engaging customers and forming closer relationships between them and your brand.
As an ecommerce business, you have multiple ways of reaching out to your client base. In this article, we'll focus on email marketing as a means to delight and retain your ecommerce customers.
Why email marketing is important to ecommerce sites
While email marketing is among the oldest forms of online marketing, its appeal and effectiveness has never faded away. Even as marketing methods such as SEO, social media, and video marketing have emerged as alternatives to email, it is still one of the best performing marketing channels available:
Compared to other channels, email has one of the highest ROIs: approximately $38 for every $1 spent. But if you need any further reasons to ramp up your email campaigns this year, here are five of them.
Email has a wider reach.
Facebook has over 2.7 billion users, while 1 billion people use Instagram. However, there are around 4 billion email users worldwide. Almost everybody who's online at all has an email address.
Email has fewer restrictions.
Unlike social media campaigns and SEO, email isn't controlled by an external algorithm that could limit its effectiveness.
Email gets delivered.
Facebook posts only have around a 2% organic reach, because the platform boosts paid content. In contrast, 90% of email campaigns reach their intended recipients.
Email results in conversions.
The average click-through rate of email campaigns is around 3%. Compared to Twitter (1.64%) and Facebook (0.89%), that's high.
Email is stable.
Social media platforms come and go. But email has been around since the early 1980s, and it's not going anywhere. If you build an email list from zero now, you can still use it five or ten years in the future.
We've seen what email marketing can do for your business. Now it's time to shift our focus to what you can do to get the most out of your email campaigns when it comes to retaining your ecommerce customers.
Five ways you can use email marketing for ecommerce customer retention
As we've seen, email marketing is the most powerful marketing channel at your disposal. But even more than selling products to new customers, its most important function is to build and strengthen your brand's relationship with existing customers.
Here are six ways you can harness email marketing to keep your customers on board and fully engaged with your brand.
Segment your audience and personalize your campaigns
Marketers have known for a long time that there is no such thing as a one-size-fits-all campaign. What works with one demographic or market segment might not work with another.
This used to be an issue with traditional forms of marketing such as print and broadcast campaigns, since brands could only afford to focus on one or two key segments.
Email marketing takes down these barriers and allows businesses to come up with personalized campaigns based on market segments, demographics, and customer behavior.
Personalization is an essential email marketing best practice that involves analyzing your customers' purchasing behavior and interactions with your brand.
Here's an example. We enrolled in a data science certification program focusing on the R language offered by an Ivy League school through edX. Based on that information, edX sent a personalized marketing email containing more suggestions related to data science, including courses on Tableau and Python:
This is an example of a highly targeted email based on customer behavior.
Offer discounts and exclusive offers for future purchases
People love getting a good deal. Discounts and promotions can help convince your existing customers to buy from you again. Email is the best channel for these offers because it allows you to target your existing customers and personalize the email campaign based on their prior purchases or promotions they've previously enjoyed. 
Additionally, you can recover potentially lost sales by sending abandoned cart emails. For many businesses, it's common practice and helps capture sales that would otherwise be lost.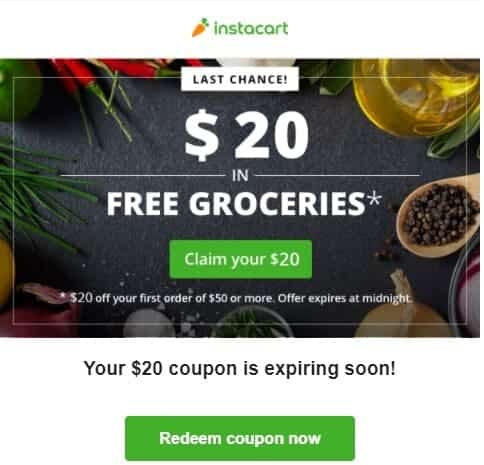 We signed up for Instacart's mailing list a couple of months back, but haven't really had the chance to use it until quite recently. So when we got the email above, we didn't think twice about giving Instacart a try. After all, a $20 discount on an order of at least $50 isn't something you get every day!
Instacart also made the discount a limited-time offer, which meant we really had to hurry up, fill our shopping cart, and check out right away. Creating a sense of urgency inspires your customers to take action quickly, before they miss out on a great deal.
Focus on winning customers' hearts, not their wallets
It's important to remember that not everyone is in the mood to buy all the time, especially now that the economy is experiencing a slowdown. However, people are eager to read feel-good stories, learn new skills, and form connections with other people.
Your email campaigns don't have to always try to sell something. In fact, they shouldn't! Instead, your brand should build relationships with customers through providing valuable content that makes them feel good about interacting with you. Instead of featuring products and prices prominently, your newsletters should focus on the customer and their unique needs.
What kind of content should you send to your email subscribers? It will depend on your core product.
For example, a couple of weeks after we created an Education.com account, we received the above email from them, offering a free worksheet. Though it does include the "Join Now" button in the top right, that is not the main focus of the email.
Education.com's goal was clearly to get us to register for a Premium account, but they weren't hard-selling it. Instead, they sent us these emails about twice a week, and most of their emails offered free content for kids of different ages. The key? Every single email offered value, no purchase necessary.
Convert customer churn into repeat business
Regardless of your industry, it's never fun when you lose a customer. However, whatever niche your business operates in, you need to handle customer churn with empathy and professionalism. You don't want to close any doors. Instead, you could offer the customer a way to come back to you.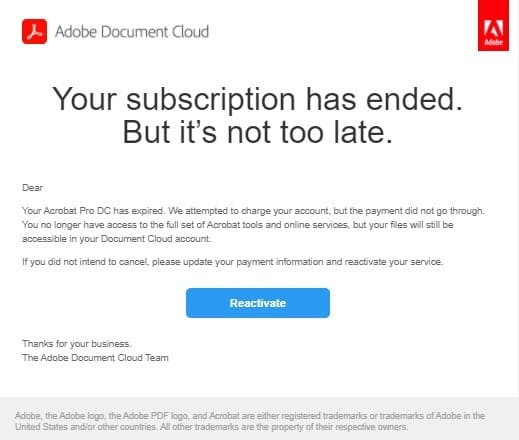 The email from Adobe, above, informs the subscriber that they had to cancel their Adobe Pro DC subscription because of payment issues. More importantly, they offer the customer a path to reactivation, encouraging them to come back. These instructions are easy to follow and make the customer win-back process quick and easy.
A certain degree of customer churn is inevitable in the ecommerce world. But you can reduce it by making it easy and appealing for your customers to stay with you.
Use email surveys to get your audience's views
Actively seeking customer feedback helps you gather data you can use to improve your products and customer service, allowing you to create strategies for retaining customers. When you are not aware of your customers' perception of your brand, you can't make informed decisions.
Fortunately, email is a very effective method of getting the feedback your brand needs. A request for feedback can be triggered after a transaction or scheduled every few weeks. You can see who opens a survey email and who needs a bit of a push to answer. It's also quicker than other methods of gathering feedback, meaning you are able to pinpoint customer pain points and implement changes to fix them more efficiently.
Surveys also help you identify unhappy users who are likely to cancel their subscription or avoid making further purchases. This kind of data will allow you to create personalized offers that could convince them to stay with you.
The ecommerce site Wish is proactive when it comes to surveys. We created a Wish account in mid-August and made a few purchases from them. After two months, they sent the survey email above. The first thing we noticed was the "Refer friends" link, then the survey question followed by the scale right below it.
Clicking on the scale took us to a survey consisting of around 15 questions. What made the survey email effective was that it didn't show the questions right away. Instead, it just showed one question. When we clicked through, we saw that the survey was quick and easy to complete, and happily gave the company our views.
Wrapping up
Email marketing is a tried-and-tested channel that helps you connect with your existing customers as well as attracting new ones.
Sending personalized emails is a great way to remind your customers that you exist and that they should shop with you again. If you send them deals, discounts, and offers, they're sure to keep coming back for more.
You can even use email marketing tactics to entice back those former customers you lost to churn. However, you must mix up promotional content with other valuable content that provides something useful to your audience without asking them to buy anything.
It takes time to create an email marketing strategy that keeps your subscribers engaged and keeps the revenue flowing in. But the benefits your brand will reap are all worth the time and effort you put into it. Trust the process, put the customer first, and don't be afraid of changes.
Author bio:
Jimmy Rodriguez is the COO and co-founder of Shift4Shop, an ecommerce software to build SEO-friendly online stores. He's dedicated to helping internet retailers succeed online by developing digital marketing strategies and optimized shopping experiences that drive conversions and improve business performance.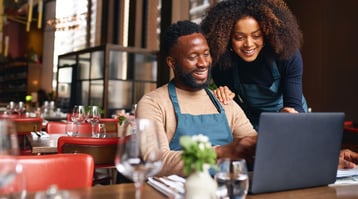 So, you want to build an email list. How do you do it? In this guide, we share all the tactics we know. Tried-and-tested over tim...
Read Story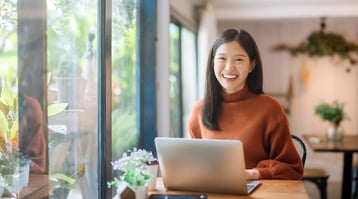 Should you use GIFs in emails? It depends on your brand and what you want to communicate. Marketing strategist Lesley Vos has all...
Read Story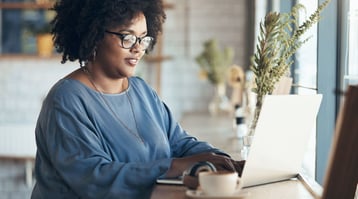 Struggling to grow your email list? Many marketers and business owners are. Worry not – these newsletter signup form examples a...
Read Story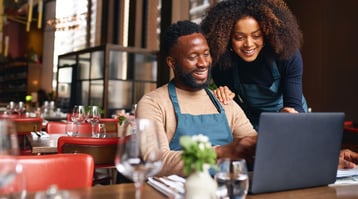 So, you want to build an email list. How do you do it? In this guide, we share all the tactics we know. Tried-and-tested over tim...
Read Story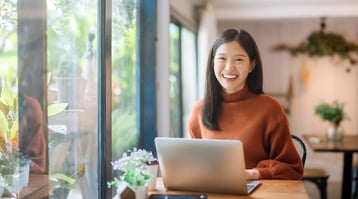 Should you use GIFs in emails? It depends on your brand and what you want to communicate. Marketing strategist Lesley Vos has all...
Read Story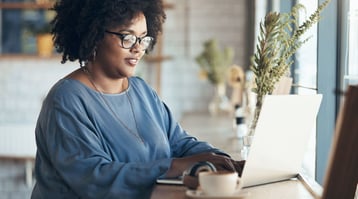 Struggling to grow your email list? Many marketers and business owners are. Worry not – these newsletter signup form examples a...
Read Story