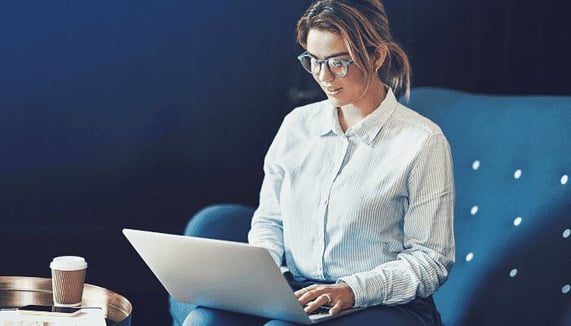 Boost Your Email Marketing: 9 Types of Emails You Can Start Sending Today
Feeling like your email marketing could use a boost? Our guest Marvellous Aham-adi talks about nine types of emails that are easy to create and increase brand awareness – and sales.
Marketing emails: a generic term we use to refer to newsletters, promotions, drip campaigns or lead nurturing messages. How does each work and what are their benefits?
These types of emails are a part of a solid email marketing strategy. Each of them plays a role in helping you achieve your goals, and we'll explain why. You'll also see examples of these emails in action and why they work.
Let's get started!
1. Welcome email series
The most effective way to engage with a new subscriber is by sending them a welcome email. When someone visits your site and signs up for your newsletter, they've given you permission to communicate with them.
Welcome emails have also been proven to work. Reports show that welcome emails have 86% higher open rates than other forms of marketing emails. Maybe that's because 74% of new subscribers expect to receive a welcome email immediately after subscribing to a newsletter.
By sending these types of emails, you stand the chance of building a connection with the subscriber right away. This would lead to higher engagement and response rates for future emails.
A welcome email is also great in educating the subscriber on what they should expect from you in the future.
This is an example of a great welcome email from Airbnb:
This email immediately shows you what Airbnb has to offer. It alleviates all questions you might have by providing a clear guideline on their mission.
The email clearly shows the features Airbnb offers:
Find a home
Explore experiences
Become a host.
Another plus is that the email is designed well. The visuals are engaging and the message is sprinkled with relevant CTAs.
Things to consider when crafting your welcome email:
Thank people for subscribing
Show them what you have to offer
Include a freebie as an incentive to urge them to engage with your content.
2. The standard newsletter
Most businesses are of the opinion that email newsletters are outdated and also a lot of work. Subscribers themselves may feel like newsletters are mostly promotional and don't provide any value.
However, when done right, newsletters are an important part of email marketing. They play a huge role in branding and failure to utilize it can limit the growth of a business.
Why newsletters fail is because some marketers and businesses use them mostly for promotions. But when you pack this email with valuable, useful information for your audience, it helps you build brand awareness.
So, don't just inform people about brand and product updates. Use your newsletter to educate and entertain, as well. Embed links and make sure your readers always walk away with something helpful.
Regularly sending newsletters also helps you to build a relationship with your subscribers. You can decide to send out newsletters weekly, monthly, or quarterly. From personal experience, a weekly newsletter works best.
This is an example of a great email newsletter from Litmus:
Not only is this email beautifully designed, it offers a ton of value. Notice that each piece of content is broken into easy-to-read sections. Not only would you be helping the reader maximize productivity, you would also see a higher click-through rate.
There is also a CTA at the end of every description to help the reader understand how the content is relevant.
3. The standalone email
This kind of email is best for urging the subscriber to take a particular action. Let's say you have a product you want to promote but you do not have the resources to run a major marketing campaign. This is where a standalone email comes into play.
The goal of a standalone email is to entice a purchase or form of engagement from the subscriber. But the purpose of the email may not warrant you to send an entire campaign of email messages, so you just send one email to close the deal.
In simple terms, a standalone email is a quick one-time email sent with the aim of eliciting a specific action from the subscriber.
So, if your goal is just to drive a specific action – like urging a subscriber to buy a product, read your latest blog post, register for an event, signup for a webinar – it's better to send a standalone email.
Since a standalone email covers only one topic, the reader's attention is not diverted, so it's easier for them to take action.
4. Lead nurturing emails
Every marketer understands the need to engage with their audience and generate leads. Generating leads is one thing, converting them into paying customers is another.
One effective way to turn leads into conversions is lead nurturing.
A lead nurturing campaign educates potential customers on the brand's products and services. It raises brand awareness and convinces the customer to choose a brand over its competitors.
Lead nurturing establishes a relationship between the lead and the brand.
To effectively nurture leads, email is a great place to start.
A lead nurturing email campaign is an automated, personalized email campaign that marketers use to take users on a journey that may impact their buying behavior.
Lead nurturing email campaigns have a ton of benefits. They offer the recipients insights on the business and drive them to take action.
This example from Framebridge shows how you carry out a lead nurturing email campaign.
Not all lead nurturing emails have to be promotional. As you can see, content that educates and inspires is what savvy marketers use to draw subscribers in. It's the best way to increase engagement, which leads to more sales.
5. Transactional emails
A transactional email is a type of automated email that is triggered by the actions of the subscriber. Examples of these actions are completing a purchase, upcoming events, or users' interactions with an application.
Unlike promotional emails that are normally bulk messages sent to a general email list, transactional emails are personalized and are usually sent to one individual at a time.
Example of transactional emails include:
Receipts and confirmation
This is the most common type of transactional email. After a customer makes a purchase, you would have to send them an email with information on what they purchased. It can either be in the form of a receipt or an order confirmation.
Explicit requests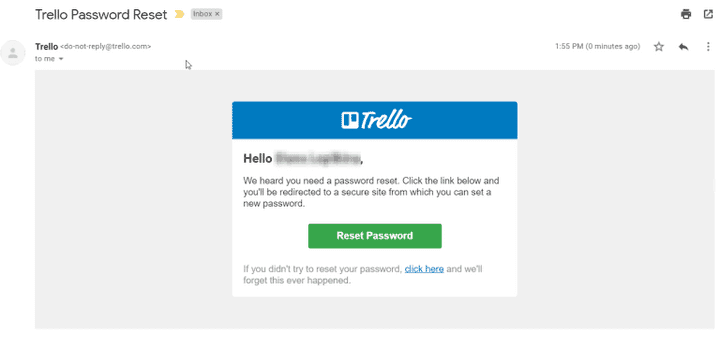 This type of transactional email goes out when the user makes a request from a business or application. A good example of an explicit request is when people ask for a password reset.
Account-related alerts
These emails are triggered due to changes in the customer's account. For example, an email informing the customer of a failed payment attempt or alerts on subscription expiry dates.
6. Survey emails
To optimize the success of your email marketing, you need to send emails that your subscribers want to see. The best way to find out what kind of content they would love in their inbox is by asking them. This is where survey emails come into play.
Survey emails ask subscribers to answer questions about your product, service, or content. The information you get from this email helps you optimize your marketing campaign.
This is an example of a survey email sent by Dropbox requesting feedback from their subscribers.
7. Holiday related emails
Holidays provide businesses with an excellent opportunity to reach out to their customers. Not only would you send your holiday greetings, you can use it as an opportunity to generate more leads and drive sales.
By adding a call-to-action button to your holiday email, you can highlight a gift or special offer that the subscriber can purchase. Holiday emails allows businesses to reach out to customers and stimulate sales during the holiday season.
This Black Friday holiday offer from Birchbox is a good example of a holiday email.
8. Post-purchase drip
Most businesses hardly send these kinds of emails. A post-purchase drip is a simple follow-up to a purchase.
For instance, let's say that a customer bought a vacuum cleaner from you. As part of your post-purchase drip campaign, you can send an email with information on how to use and maintain the vacuum cleaner.
The aim of a post-purchase drip email is to build trust and improve your relationship with the customer. It is a useful tool when you plan to upsell or cross-sell a product later on.
9. Re-engagement emails
Your email engagement is an important metric that influences your sender reputation. Inactive subscribers decrease your overall engagement and have an impact on your email deliverability.
So, what do you do when subscribers stop engaging with your content? You can send them re-engagement emails to win them back. That's because it's 5 to 25 times more expensive to acquire a new customer than to retain an old one.
This is an example of a re-engagement email from Webflow:
Webflow uses a beautifully designed email with compelling statistics to entice the subscriber to start making use of their product. The video also makes the email more engaging.
That's it! If you were wondering which types of emails should be part of your strategy, you can use the examples in this article as templates to get started.
Author Bio: Marvellous Aham-adi is a freelance writer and content marketer. He teaches individuals how to start a profitable blog, improve productivity, and grow a brand using marketing at TheZeroed. You can also connect with him on LinkedIn.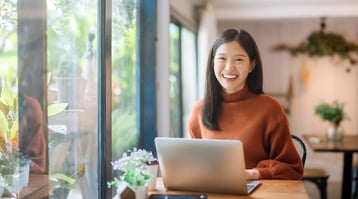 Should you use GIFs in emails? It depends on your brand and what you want to communicate. Marketing strategist Lesley Vos has all...
Read Story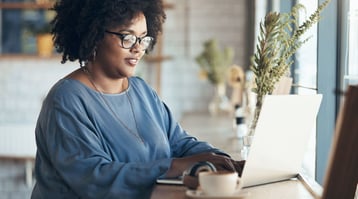 Struggling to grow your email list? Many marketers and business owners are. Worry not – these newsletter signup form examples a...
Read Story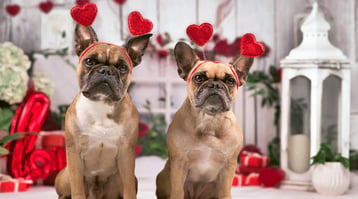 Valentine's day is just around the corner and you are finalizing the last details of your email campaign? Jeremy Moser of PR &a...
Read Story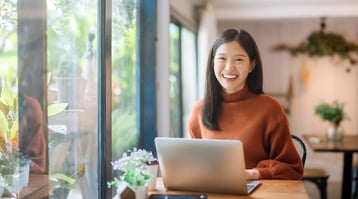 Should you use GIFs in emails? It depends on your brand and what you want to communicate. Marketing strategist Lesley Vos has all...
Read Story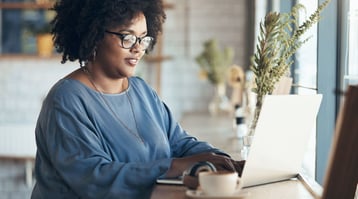 Struggling to grow your email list? Many marketers and business owners are. Worry not – these newsletter signup form examples a...
Read Story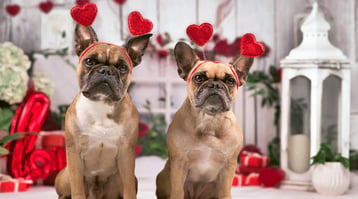 Valentine's day is just around the corner and you are finalizing the last details of your email campaign? Jeremy Moser of PR &a...
Read Story