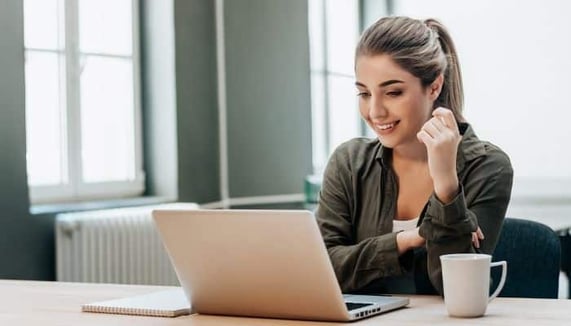 5 Email Drip Campaigns That Can Help Your Business Grow
We receive emails in our inboxes every day. Every now and then, some marketing emails cut through the noise. Email drip campaigns are the marketer's best shot at grabbing the receiver's attention. They tell a story, offer a personalized experience, and often arrive at the ideal time.
If you want to know how email drip campaigns can transform your business and help it grow, you've come to the right place. In this post, you'll learn everything you need to know about email drip campaigns. You'll also discover five surefire ways to use them for your business.
What are email drip campaigns and how do they work?
Email drip campaigns are a sequence of emails sent over a specific period.
Many drip campaigns are triggered emails – emails that go out based on the receiver's actions, such as signing up for a newsletter or abandoning an online shopping cart. That means the emails are automated, so you don't need to worry about manually sending multiple emails to your customers.
Creating an email drip campaign is simple. Great visuals, attention-grabbing subject lines, and, of course, standard email practices such as using the customer's first name and running a grammar check, will make your emails effective.
You have to make sure that all the emails in your sequence – whether they're just two or five – also follow a logical sequence.
For example, let's assume you're selling an online game and your goal for the email sequence is to make a sale. Here's how your email sequence might look like:
Email 1: You introduce the game.
Email 2: You allow the subscriber to play it for a limited amount of time.
Email 3: Once that time expires, you offer your product.
Notice that there's a logical progression to the emails.
It also helps to think about the following when preparing a campaign:
With that in mind, let's look at how email drip campaigns can grow your business. We'll also look at some of the different types of email campaigns you can run.
How do email drip campaigns grow your business?
Email drip campaigns can give you many benefits. Let's look at some of those in this section:
Boost engagement
Because email drip campaigns are usually triggered, the recipient is more likely to read the emails and click through.
Improve brand identity
When you send emails at the perfect time, your customers are more likely to open them. That will give you a chance to communicate your brand identity in an effective way.
Promote relevant products
With email drip campaigns, you can show offers and products that your subscribers care about. For example, drip campaigns based on purchase history let you show the recipient personalized product recommendations.
Capture abandoned carts
As you'll see from the email drip campaigns below, you can include these emails in your abandoned cart strategy. Email drip campaigns allow you to send relevant, regular emails to customers who haven't followed through with a purchase.
Related: Should you use a shared or a dedicated IP when sending emails?
By communicating with your customers in a timely and relevant manner, you can provide a great personalized experience for both you and the customer. However, if you're stuck for ideas, here are five email drip campaigns you can implement today.
Five email drip campaigns to help grow your business
There are many types of email sequences you can run, depending on your goals. In this section, we'll look at five common email drip campaigns that can help you grow your business:
#1. Welcome email sequence
When a customer signs up for your newsletter or creates an account with your e-commerce online store, they expect a welcome email. Welcome emails are opened more often than promotional emails: 57.8% open rate for welcome emails compared to 14.6% for promotional emails.
Most businesses send a single welcome email. But with welcome emails getting more engagement than standard promotional emails, why not send more than one?
Here is the content you might include in a welcome email drip campaign:
Thank the recipient for signing up and welcome them to your brand.
The second email is a chance to get personal and tell the recipient more about your brand.
The third email is for showcasing your best products and services.
The fourth and final email could include customer feedback and your ratings on customer feedback websites.
With engaging subject lines and appealing visuals, these welcome emails are a chance to convert users who sign up for your emails into loyal customers.
#2. Special offer promo email sequence
Email is a great way to tell your customers about a special offer you have on. Sometimes, however, we open an email with an offer inside, consider it, but then we close it and forget all about it. That's why a drip campaign is so important for encouraging customers to follow through when you send them offers.
A typical email drip campaign sequence for special offer promos might look like this:
Grab the recipient's attention and alert them to your special offer.
Remind the recipient that the promo offer is still on and tell them why it's such great value.
Create a sense of urgency by telling the recipient that the great offer you told them about ends tonight.
Special promo emails are a great way to drive sales and grow your business. However, don't rely on customers to act right after they open your first email.
#3. Birthday sequence
Birthday emails have a 342% higher revenue per email than standard promotional emails. Many of us expect to receive special offers from companies on our birthday, so we keep an eye out for them. But why send customers just one email for their birthday?
This doesn't mean you need to email a customer three times on their birthday. Instead, you can spread out the celebrations. Here is an example of what you could do:
A few days before the customer's birthday, you can automate a triggered email with the special offer inside.
This is where you use the classic birthday promo email.
If the recipient hasn't used their birthday offer yet, follow up with a reminder email and give them a few more days to use it.
Birthdays can be busy, so sending a birthday sequence rather than a single email. That ensures your customers get the chance to follow through on your special birthday offers.
#4. Cart abandonment emails
Abandoned carts are an e-commerce business owner's worst nightmare. According to Statista, 88.05% of online carts were abandoned in 2020. Cart abandonment emails are a tried and tested form of marketing used to convince customers to return to your website and complete their purchase.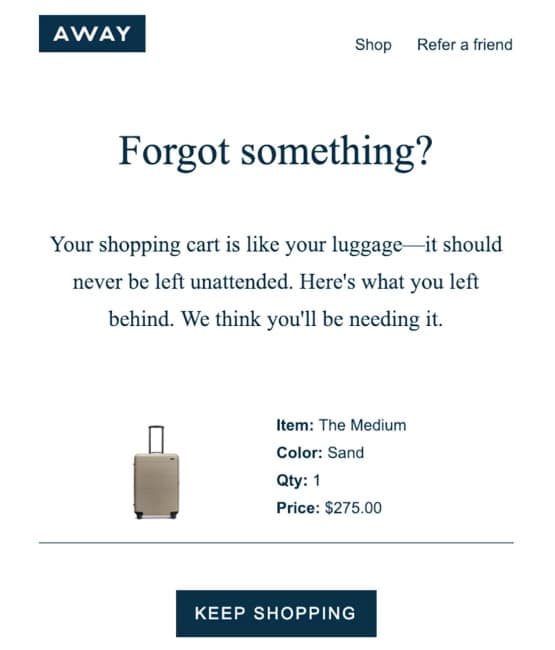 The cart abandonment email sequence depends on how much time has passed between the customer abandoning their cart and the time of your email.
For example, you can send the first email after six hours, the second after 24 hours, and the third after 72 hours. Your last email could also include a special offer to give the recipient an additional incentive to make a purchase.
#5. Upsell emails
An upsell email sequence, or a post-purchase email sequence, is a great way to follow up after someone makes a purchase and encourage customers to return to your online store again. These emails function in a similar way to special offer promos, but they are more personalized to the recipient as they are triggered by their recent purchase.
Here is what an upsell email drip campaign might look like:
The first email should thank the customer for their purchase and include a special offer with a limited time frame.
This email reminds customers about their recent purchase and encourages them to return for more.
Like this standard special offer promo sequence, the final email should create a sense of urgency and remind the recipient that their special offer will expire soon.
Each of these emails should refer to the customer's recent purchase. That makes the drip campaign more personalized – an experience that 80% of customers say encourages them to buy.
Ready to set up your email drip campaigns?
Personalized, timely, and relevant email drip campaigns are an excellent way to engage with your customers, promote relevant products, and grow your business. By setting up these automated emails, you can be sure to find your way to your customer or client's inbox at the perfect time.
If you want to set up any of these email drip campaigns, you'll want to ensure that your email list is free from bounces, spam complaints, and bots. ZeroBounce's email validation tool removes these to help you connect with your subscribers and grow your business – find out more about it here. 
Author: Nicholas Rubright is the communications specialist for Writer, an AI writing assistant designed for teams. Nicholas has previously worked to develop content marketing strategies for brands like Webex, Havenly, and Fictiv.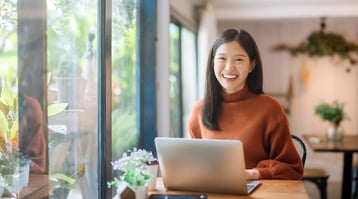 Should you use GIFs in emails? It depends on your brand and what you want to communicate. Marketing strategist Lesley Vos has all...
Read Story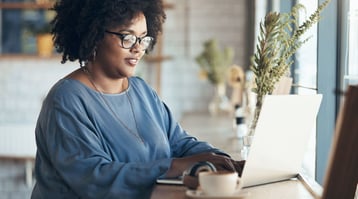 Struggling to grow your email list? Many marketers and business owners are. Worry not – these newsletter signup form examples a...
Read Story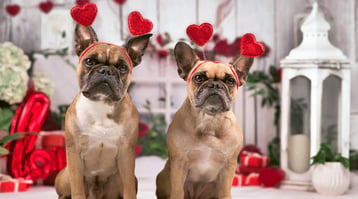 Valentine's day is just around the corner and you are finalizing the last details of your email campaign? Jeremy Moser of PR &a...
Read Story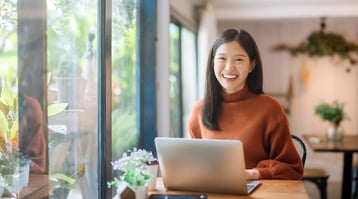 Should you use GIFs in emails? It depends on your brand and what you want to communicate. Marketing strategist Lesley Vos has all...
Read Story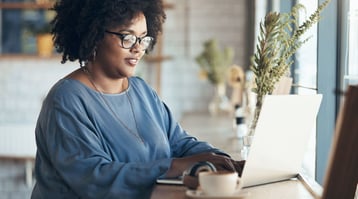 Struggling to grow your email list? Many marketers and business owners are. Worry not – these newsletter signup form examples a...
Read Story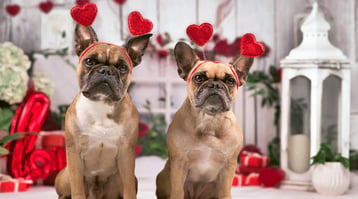 Valentine's day is just around the corner and you are finalizing the last details of your email campaign? Jeremy Moser of PR &a...
Read Story