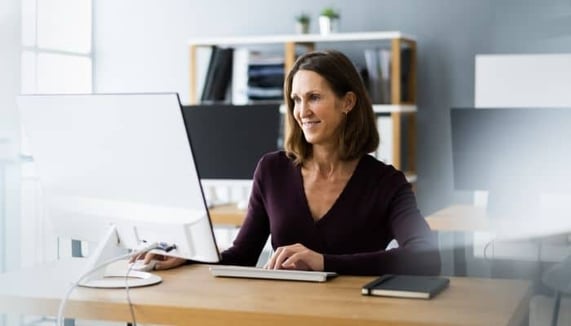 7 Email Marketing Hacks to Slay Your Engagement Rates
"I don't believe in email marketing hacks," many marketers say. We hear you: it takes dedication and effort to build email engagement. So you may be skeptical of hacks and shortcuts to achieve success. However, our guest on the blog, content strategist Zoe Devitto, gives you a few simple ideas to help you boost clicks faster. Check out her email marketing hacks – and see how you could apply them to your strategy.
Email marketing stands tall as one of the most effective tools for businesses, large and small, to get "up close and personal" with your target audience.
It's simple, it's personal and it works, there's no doubt about it. With 4.14 billion users worldwide, email gives you endless possibilities to connect and sell.
People hang out in their inboxes a lot. In fact, it's the first thing they check when they start their workdays.
8 email marketing hacks to boost engagement
There is no limit to what you can send to your target audience – from plain text to images, infographics, videos, audio, books, and more. The goal is to follow up on existing leads (and to get new ones), while providing useful content and building trust with these people.
Ready to learn how? Let's get into some of the most effective email marketing hacks I know and see how they can help you get more out of your campaigns.
#1. Test your subject line
Subject lines are essential in email marketing, do you agree? The first impression you make will impact how your audience perceives your emails.
Not all marketers understand how much subject lines matter, but you do. If you're having trouble coming up with good subjects, there are tools that can help.
Before you send your next email, try a subject line analyzer and use that feedback to improve. Also, make sure your subject isn't too long as it will get cut off by email providers. Ideally, stick to no more than 60 characters.
#2. Write a killer preview text
Your email preview or preheader text is that short bit of copy that goes right after your subject line. While the subject line hooks your reader with a compelling idea, the preview text further draws the person in.
Are you making the most of your preview texts?
Try to include the most alluring aspect of your email herein to make your message more intriguing and entice people to click.
For instance, if you're running a promotion and you state that in the subject line, your preview text could include a call-to-action. If you're sharing an unusual fact, add some extra info in your preheader text to pique people's curiosity.
Practice by writing a few subjects and preview texts, and you'll see that in time, coming up with this copy will be second nature.
#3. Resend your emails to people who haven't opened
People don't usually talk about resending emails much because it may seem lazy, but this email marketing hack really works. Provided you do put some effort into it, of course. Change the subject line and visuals, then resend that email to non-openers. Many major websites, retailers, publishers, and other influential people often resend their emails.
However, when resending an email, make sure your email service provider filters non-openers correctly. You have to be confident in the tool you're using.
#4. Run a survey in your welcome email
Welcome emails are popular – they have one of the highest open rates. If you're not sending one, you're missing out. These emails allow you to strike while the iron is hot and connect with your subscribers right away.
Want to boost engagement even more? Make your welcome email interactive by including a fun, useful survey. Keep it short, simple and straightforward, and avoid asking your subscribers to leave their email client.
A one-question survey should be enough to help you increase engagement, and give you valuable data about your prospects.
#5. Incentivize forwarding and replies
Getting forwards and replies from your subscribers helps your email deliverability. Have you ever thought about incentivizing them to pursue these actions?
These incentives can be anything from a:
personalized shopping experience
to a discount
or a chance to win a coupon.
Increase the size, italicize or bold your CTA, the incentive or both elements to highlight what people will get. Asking them to forward your email is an effective word-of-mouth tactic and one of the most underused email marketing hacks.
It helps you boost brand awareness and build your email list. Of course, for everyone who receives the forwarded email, don't forget to include a link to your sign-up form.
#6. Be confident about adding links in your emails
You may think that, for deliverability reasons, it's best to limit the number of links you add in your emails. Sure, there's a difference between adding useful links and overwhelming your audience with too many. The latter may come across as spam.
However, relevant links improve user experience, so don't be afraid to include them if they help – especially on infographics or images. Link to a landing page or another attractive part of your website whenever you add images or embed videos into your email.
For example, let's say you're an eCommerce company. You could put in pictures or screenshots of testimonials or positive reviews as social proof. Then, you can link back to your testimonies page for those who want to read more.
I'd also recommend that you add alt text to your images. This way, even if someone has a slower internet connection or has disabled automatic downloads, they can easily click on the alt text and head to the link.
#7. Include email preferences
Sending too many emails is a surefire way to irritate your readers – especially those who have a constant need to keep their inbox clean. If you send too many emails, you risk being flagged as spam and losing subscribers.
For those who still wish to hear from you, just not as often, consider giving them a way to reduce the number of emails they get. Instead of using a one-click unsubscribe button, allow them to set their preferences.
Also, on your final "unsubscribe" page, it is a good idea to include testimonials telling people how your emails helped others. It's a unique proposition, but definitely, one that works.
Other email marketing hacks you could try
Before you go, let's look at a few more hacks you could use to leave a positive impression and save time.
Ensure there are no legal violations in your email campaigns.
Use an easily recognizable address to send from. People should be able to tell right away who's emailing them.
Check your email marketing software and make sure you're taking advantage of its available integrations. Maybe you can connect your CRM or email verification service to it? 
Avoid spammy content, especially for automated emails. This includes hashtags, @mentions, bad links, misleading subject lines, sloppy HTML, CAPS when not necessary.
Target your email campaigns to different audiences or niches that you're catering to.
Test your deliverability to see if there are any potential issues you could fix before you hit Send.
Get "hacking" today!
Thes email marketing hacks can yield results, but you must also keep the basics in mind. Send emails with care and responsibility – and never to someone who hasn't opted in.
If you'd like to learn more about how you can implement these hacks, or want email marketing tips tailored to your industry and niche, reach out. Our team is here 24/7.
ZeroBounce will gladly help you improve your inbox placement and email ROI.
Zoe is a content marketing strategist for SaaS brands like FollowUpBoss, Mention.com, and more. On the personal front, Zoe is a pho enthusiast and loves traveling around the world as a digital nomad.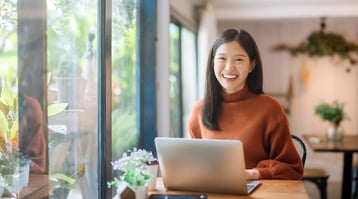 Should you use GIFs in emails? It depends on your brand and what you want to communicate. Marketing strategist Lesley Vos has all...
Read Story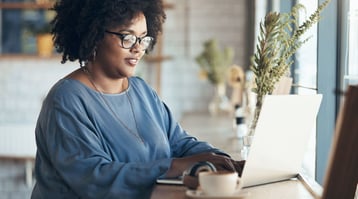 Struggling to grow your email list? Many marketers and business owners are. Worry not – these newsletter signup form examples a...
Read Story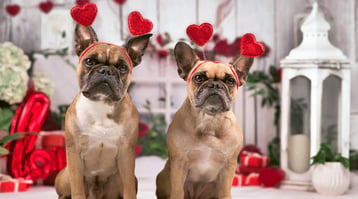 Valentine's day is just around the corner and you are finalizing the last details of your email campaign? Jeremy Moser of PR &a...
Read Story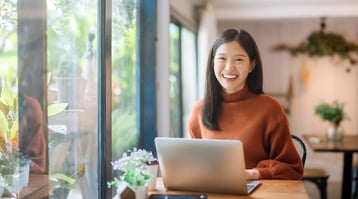 Should you use GIFs in emails? It depends on your brand and what you want to communicate. Marketing strategist Lesley Vos has all...
Read Story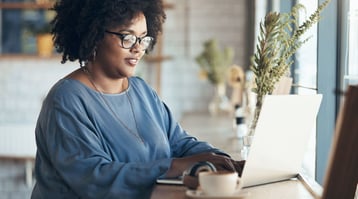 Struggling to grow your email list? Many marketers and business owners are. Worry not – these newsletter signup form examples a...
Read Story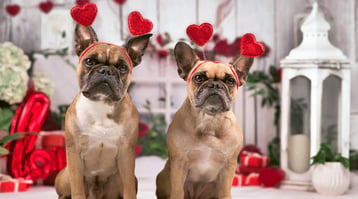 Valentine's day is just around the corner and you are finalizing the last details of your email campaign? Jeremy Moser of PR &a...
Read Story