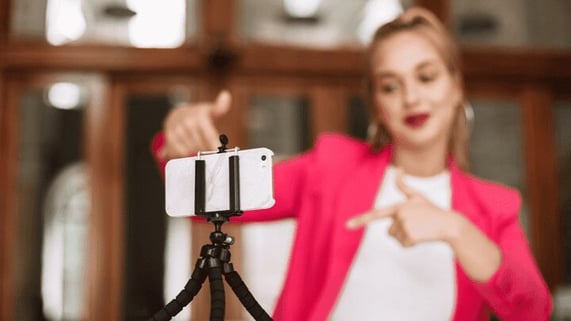 How to Use Email in Your Influencer Outreach Strategy
Did you know that 17% of companies currently spend more than half of their marketing budget on influencers? Almost 90% of them say the return on investment (ROI) from influencer marketing is as high or higher than other channels. However, you'll only succeed if you have a smart influencer outreach strategy, and that's what I'm here to help you with today.
Ready? Let's dive in!
Guest post by Arlen Robinson, OSI Affiliate
What is an email influencer outreach strategy?
Your email influencer outreach strategy is the approach you use to build a mutually beneficial relationship with someone who is well-known in your industry.
To get the most out of influencer marketing, there are a few basic steps to follow:
do your research and make a list of the people who would be most suitable to spread the word about your brand.
take some time to get familiar with their work and personalities. The more you know about these people, the higher the chances to create a positive connection.
establish your goals and how you can reach them: what would you most like to get out of this collaboration? Also, what is it you can offer to that influencer's audience?
Once you've made sure you found the right people and wrote down your goals, you're ready to take the first step. But let's see what are some of the best ways to research your industry and discover influencers suitable with your brand.
Related >>> What is an influencer? AppyPie shares tips on how to hire the best influencers and track your campaigns' results.
How to find the right influencers
Before you even start planning your influencer outreach campaign, define your audience and find the people who can help you reach it. The thing is, you can't just promote your brand blindly to everybody.
So, focus on the influencers who are relevant to what you do. The more you zoom in, the better your chances to convince them and to create an impactful campaign.
Here are some of the places where you're most likely to find influencers.
Explore search engines
What's the first thing you do when you need to find a piece of information? In this day and age, you probably google it. Do the same when looking for influencers. Search engines are significant because they crawl the entire Internet to serve you what you need.
Finding the right influencer is as easy as searching for the first blog or community that shows up when you type in a keyword. When you use search engines, you'll uncover more than just websites. You may also discover social channels that are highly relevant to your niche.
Explore social media
If you want to find more influencers, you can dig deeper into a particular social media channel. Search engines help you scratch the surface and give you useful information on individuals who are well-known in your industry. However, if you want to include some micro-influencers in your campaign, make the most of social media.
For example, you can discover Instagram influencers only if you are active on the channel. So, start an account if you don't have one yet, and follow people who post about the things that interest you.
Eventually, these following mechanisms will lead to suggestions. In turns, this will lead you to even more influencers.
The same goes with Twitter. The only difference is that you don't have to depend on suggestions. Twitter is very interactive. So there will always be people replying to your tweets and retweeting your posts. You'll want to follow these people and reach out to them.
PRO TIP: Use Facebook Insights
Another social media tool that I love to use for influencer outreach is the Facebook Insights tool.
What I love about this tool is that you can uncover related pages as long as you input a keyword or existing Facebook page. This is a tool that advertisers use to discover their audiences, and you can use it, too, to find the right influencers for your brand.
Explore blogs and online communities
Social media is excellent for connecting with influencers, but it can be somewhat limiting. You'll also want to visit blogs and online communities.
To find blogs, use the power of search engines. Whenever a website stands out, take the time to visit a few pages and see if those content creators are a good fit. Read some articles, and also take a look at the comments. This is how you find active communities and start connecting with them.
You see, influencers don't just work on developing their own content. They also interact with their peers' content. So, if you want to uncover micro-influencers using this method, you can do so by visiting the websites that are linked in the blog comment section of a particular article.
Then, visit some online forums to see what people in your industry talk about. Forums are great for observing influencers who interact with their followers. You can find them as forum users who will usually link their websites in the signature of their profile.
Again, you can use search engines to find these forums. Type [your niche] + 'forum' and you are ready to go.
PRO TIP: Organize your influencers
Once you start finding influencers, consider organizing your data. You can do this by creating an Excel file where you include:
the influencer's name and brand/platform
contact information, such as email
social profiles
status of your collaboration
This will save you the trouble of searching for them later. Keeping your data organized is key to staying focused on your goals and not missing out on opportunities.
Of course, an important step is to make sure your data is accurate and up-to-date.
Double-check email data every month
You can run every single email address through this free email verifier. Then, as your database grows, ZeroBounce helps you clean it in bulk. You upload it on the platform, and the system returns only the valid email addresses. Thus, you make sure you use genuine email addresses in your influencer outreach campaigns.
Plan an email influencer outreach campaign
Unless you physically meet influencers at an event or invite them out for coffee, email is the easiest way to reach them. All you have to do is send a message and you will have already made initial contact.
However, that initial contact is crucial to your influencer outreach strategy. As their first impression of you and your brand matters the most, it's worth spending some time on that very first email.
Use an email template
To save time, you can create an email template and use it for your influencer outreach. Sending it to various influencers doesn't mean you'll spam them. Of course, you still have to customize the template to ensure the email is unique and relevant to the person you're contacting.
Having a template makes it easier to reach out to several people at the same time. Naturally, not everyone is going to respond to your email. However, that shouldn't stop you from pursuing your goal.
Sending multiple emails will increase your chances of finding influencers who want to work with you.
Writing the best email
As I was saying earlier, the first impression you make is essential. Thus, writing a great first email makes a difference. Let's go through some of the most important aspects.
The greeting
This is where you greet the person with a simple "Hi" or "Hey." Also, it's where you include the person's name to get their attention right away. It may seem like a banal detail, but customizing your greeting shows you care.
If you're not sure about your tone of voice, explore the email templates people use in your industry. This way, you can familiarize yourself with the way people talk and make your email sound as natural as possible.
The reason
Next, you need to give the person a reason why they should respond.
Face it. The influencer you're targeting is probably used to receiving emails from brands. So, you want to stand out by giving them a compelling reason to engage with you.
First, tell them who you are and how you found them. Then, you can comment on the part of their work that resonates with you the most. This helps you get to the next step, where you tell them why you're reaching out.
From there, it's simple: let them know what you have in mind and how you envision your collaboration.
The call to action
Once you've followed the steps above, it's time to invite your favorite influencer to take action. This is where many influencer outreach efforts fail, because marketers and business owners are often unclear about their goals.
So, be straightforward and offer a few suggestions.
For example, would you like for the influencer to review your product or service? Ask them if they're interested.
Is there an event you're organizing and you'd like them to be there? Include all the details in your invitation.
Give the influencer a reason to promote you
Once you find your target influencers and you have a great email outline, it's time to reach out. Before you do that, here are some ideas on how to get the influencer's attention and get them to respond to your emails.
Have a referral program
Whenever you reach out to an influencer, you have to be ready to offer them something beneficial to their audience. Approaching them and asking for a brand mention without offering them a benefit is not a way to win.
The easiest way to give them something to promote is to have a referral program.
A referral program is easy to create. You can set it up with a few clicks by using referral marketing software, and you can easily integrate it into your eCommerce (Shopify) or WordPress website.
With a referral program, the influencer is able to offer their followers a reward for taking a certain action. Work together on coming up with the most enticing and valuable proposition.
PRO TIP: It helps to work with an influencer who has already used your products or services.
This is why big brands approach YouTube influencers that have featured them. They're working with someone who already has a positive view of the brand. Next, all they need to do is share that view within an official collaboration.
By giving people an immediate benefit, a referral program boosts your influencer outreach and increases your chances to get a "yes."
Host a contest
Another creative way to pique the interest of influencers is to host a contest. Thus, you don't only offer a reward to anyone who gets referrals for your site. You also give away items that can be far more valuable to certain people. This may be enough to entice the influencer to promote you.
PRO TIP: Engage them in a challenge.
You can make the contest more exciting if you engage several influencers in a challenge. For instance, you can have them compete against each other – all in a fun, positive manner.
The great thing with this strategy is you can get multiple people to promote you at the same time. When they all activate in your industry, the effect on your brand is more powerful. This means that your target customers will see promotions of your products left and right, granting you more brand exposure.
Use cross promotions
If the influencer is selling something, you can also suggest a cross promotion. This is where you promote their products in return for them promoting yours.
You can do this in different ways:
for example, offer to include their products or services in one of your email campaigns. Also, you can promote them on your own social media channels and help them expand their audience.
if you're looking for a less intrusive approach, you can include links inside existing digital content. Also, you can ask them to incorporate your products into their check-out page. It works the same way if you have a referral program. Best Hunting Bow Labs did this by having its referral program posted on the influencer's check-out page. It worked for them, and it can work for you, too.
Have an exclusive discount code
Influencers love anything exclusive. And their followers feel the same way. So, if you give them an offer that is exclusive to them and their brand, they're far more likely to act on it.
Fortunately, doing this is not that hard. You can start a campaign that focuses on an exclusive discount code, and that is all you need.
How can you make this work for you?
Name your discount code after the brand of the influencer to proclaim your collaboration. It's a good strategy to get more exposure on both ends, and will boost awareness and sales. It's a win for both of you.
Collaborate on products and services
If you want an even closer relationship with a certain influencer, consider asking them to work with you on a product or service you're about to release. Especially in creative industries, this strategy can yield great results.
First, it makes the influencer feel like they're a part of your brand. Furthermore, you can be sure they'll promote your project once it launches. Think of the exposure you both get when you concentrate your efforts and talk to two groups of people instead of one.
However, before you include this tactic in your influencer outreach strategy, make sure the offer resonates with the person you chose. Sometimes, these things can take a while to happen, but they work when you nail your target.
As you can see, it is all about having a unique proposal so that the influencer can't say "No." Follow the advice above and feel free to try out any of the ideas I gave you, and your influencer outreach is going to work!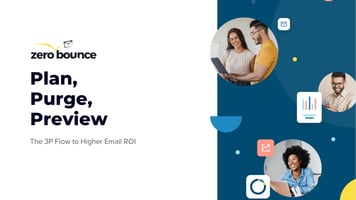 Do you want to get more traction with your emails? Everybody with an email list wants to see better results. Learn about the 3P F...
Read Story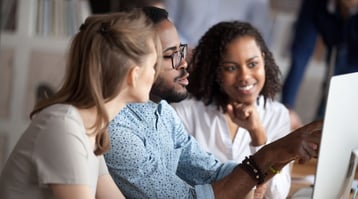 Looking to refine your email outreach and close more deals? Learn how the right email finder tools help you do more in less time....
Read Story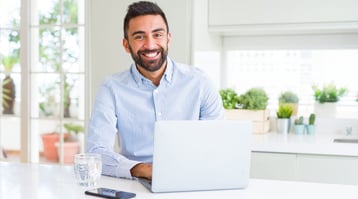 The immediate things people want from an email-finding service are usually self-evident. You're looking for email addresses bec...
Read Story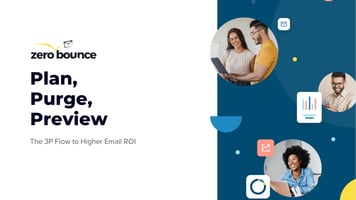 Do you want to get more traction with your emails? Everybody with an email list wants to see better results. Learn about the 3P F...
Read Story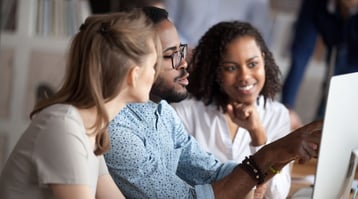 Looking to refine your email outreach and close more deals? Learn how the right email finder tools help you do more in less time....
Read Story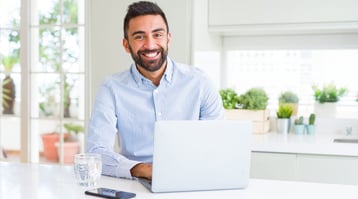 The immediate things people want from an email-finding service are usually self-evident. You're looking for email addresses bec...
Read Story