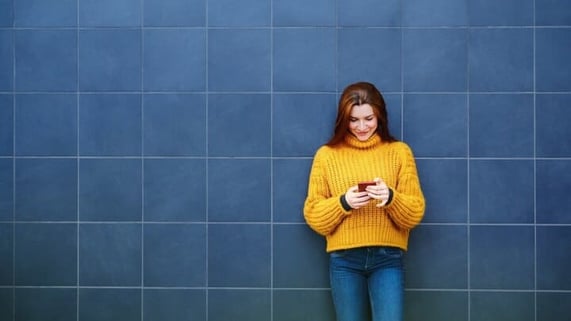 3 Ways to Surprise Your Subscribers with Interactive Emails
As marketers, we're always looking for ways to engage our audience. So it's no surprise that interactive emails are so popular. "Well, let's include videos and GIFs and other multimedia offers in our email outreach and marketing," you say.
Multimedia is a good idea. But videos and GIFs are commonplace in our current digital landscape. Plus, no one can guarantee they'll work. You can forget about video if the thumbnail and the title aren't enticing enough. Also, GIFs can get a passing glance before people move on and focus on something else.
So, what holds people's attention nowadays?
Interactivity.
This article is a guest post by digital marketing consultant Al Gomez.
Interactive emails and their content
Interactivity has emerged as one of the most engaging elements for any type of content. And that's because it works well at enhancing user experience. I'm sure you've visited websites that offered various interactive options. Things like visualizing products in different colors, different setups and patterns; or shifting sliders, hovering over an element, or clicking a few buttons.
Think about the impact you could make if you did the same thing for email.
Even the smallest interactions, like changing colors, can catch people's attention.
Websites adapting interactivity through micro-interactions and bigger features are nothing new. It's happened a decade ago. Interactive emails, however, are a feat that deserves applause. Emails like the one above are purely powered by CSS animation.
Other brands have already begun including interactive actions in their emails to make user experience better. You can do too, so you won't get left behind.
Related: AMP for Email 101: What It Is, the Pros and Cons – and How to Get Started
Three ways to create interactive emails
Since so many brands are sending interactive emails, you need to come up with fresh and unique ways to engage with your subscribers. People are used to seeing GIFs and buttons. To surprise and grab their attention right away, start thinking of how you could be different from everybody else.
But before we get to that, note that only some email clients support interactive elements. Support depends on code, and roughly 90% of interactive emails work in Apple Mail and 50% work in Gmail. However, nothing works in Outlook 2016.
Campaign Monitor does have a CSS support guide that you can refer to, though. This is to see which emails clients support which elements. As for main compatibility issues, you can refer to a CSS animation guide from Email on Acid.
#1 Surveys
Let's begin with the classical way of creating interactive emails. Surveys that involve a customer's personal interests (connected to your product) are beneficial for two reasons:
they have the power to engage your audience quickly
plus, they offer you actionable data you can later use in your product or service development.
Oftentimes, surveys consist of a single question that requires participants to click on a visual that will match their answer. But if the survey has more than one question, email marketers can always create a Google Form and forward the link through an email.
The latter has hiccups, though. Why would your subscribers follow a link to an external website? These days, nobody likes to go through the trouble of clicking links – especially on mobile.
Convenience is the name of the game.
The better alternative is to embed the survey questionnaire into the email itself.
How do you do that?
Here's how you can embed a Google Form in your email:
create and design your Google Form.
select the "send via email" option.
send the form to your email address.
mark the "include form in email" check-box.
name the survey questionnaire in the "Subject" field.
Open the email in your inbox and right-click on the form to select "Inspect". As the window pops up, find the "table align="center" cellpadding" line.
Copy that code and insert that as HTML into your next outreach email.
#2 Image Rollovers
Email marketers typically use rollovers to present close-ups or the backside of a product. Aside from presenting products in greater detail, you can use rollovers for much more than that.
A clever way to hide product descriptions
Anyone who's been doing email marketing for a while knows that even the body of the email must be short, sweet, and simple. In other words, you don't have a lot of space to showcase products to their full potential. As much as you want to, there's no room to detail features and benefits.
Using hover effects to show more intricate details about your product can maximize your use of email. For this, you'll need two images. One is the product image, and the other one is a screenshot of the product details.
Including quizzes
Host a quiz with an irresistible prize at the very end, and you have yourself an email that engages participants. Also, you can add a little twist. Instead of revealing the right answers only at the end, you can make them visible immediately.
A good example of using this specific technique comes from HubSpot. They use rollover effects to create quizzes like the one we described above. Correct answers get highlighted in green, and incorrect answers appear in red. In addition, the answers are specified below the quiz.
Laying down product tips
You may have already seen product tips plenty of times on websites and apps. It's where you hover your mouse over a specific point in the picture, and descriptions or product tips pop up to tell you more.
With a rollover effect, you can create the same experience in your interactive emails.
Which email clients support rollover effects?
Email recipients whose email clients aren't compatible with the rollover effect will only see the primary image. Mobile devices currently don't support them either, so that means all they'll see is the primary image.
List of email clients that support rollover effects:
net
Thunderbird
iCloud Mail
Outlook 2003
Gmail
Apple Mail 1
AOL
Yahoo! Mail
#3 "Game" emails
Gamification is at work. And I'm sure you've all seen complex interactive games on emails. There are Halloween games, unwrapping Holiday presents, shaking globes or party poppers, etc. They're more difficult to create, and you'll need to recruit someone from the web development team to help out. But how can you create an interactive that won't require lots of complex codes to execute?
Include an external link for the game
It's not as interactive as including it in the email itself. But with the right message, you can get your subscribers on board and give people the chance to have fun.
Using the rollover effect
We've discussed the many ways you can use the rollover effect to your advantage. So now, all you need is an ingenious concept and an interesting game to involve your subscribers in the game.
Email on Acid created a brilliant example of this.
A few final tips
Finding new ways to engage customers' interest and keep them on their toes is a fun task. And with all the possibilities that interactive emails entail, trying them out can open wondrous opportunities for your email marketing campaigns.
However, before you start, don't forget to test your interactive emails. They may be fresh and engaging, but if you don't send them to the right people, you're in for a world of mistakes.
A couple of A/B testing points to remember are:
You can't assume anything: Avoid making assumptions when you run your email A/B testing. A call-to-action you find boring may yield great results, while those you believe to be effective may fall flat. Each person on your email list is unique, and the purpose of your test is to learn more about your audience.
Complete the test: Even if it appears like one interactive version is winning, don't stop early. Until you achieve the predetermined sample size you've set for your test, you can't jump to conclusions.
Test out multiple variables: Multivariate testing gets a lot more done than just traditionally testing one element at a time.
Not every testing method will work for you: Don't rely too heavily on premade A/B tests. Sometimes a situation will call for you to do your own A/B testing.
Testing before you send helps you avoid mistakes, protect your reputation, and even save you money. Lastly, don't forget to use an email validation service to clean your database before you send.
Author bio: Al Gomez is a Digital Marketing Consultant at Dlinkers and Sagad. With more than twelve years of digital marketing experience in search engine optimization, paid search and email marketing, he has contributed to a variety of online publications including Moz, Semrush and Wordtracker.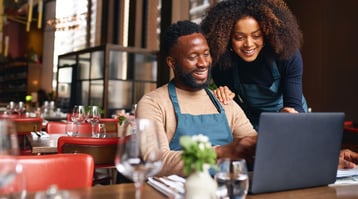 So, you want to build an email list. How do you do it? In this guide, we share all the tactics we know. Tried-and-tested over tim...
Read Story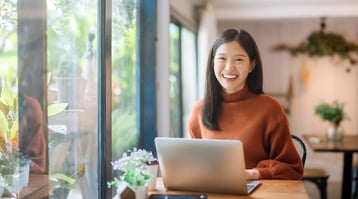 Should you use GIFs in emails? It depends on your brand and what you want to communicate. Marketing strategist Lesley Vos has all...
Read Story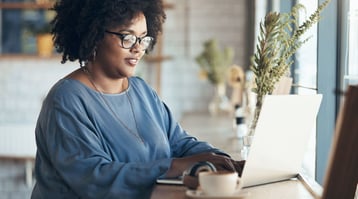 Struggling to grow your email list? Many marketers and business owners are. Worry not – these newsletter signup form examples a...
Read Story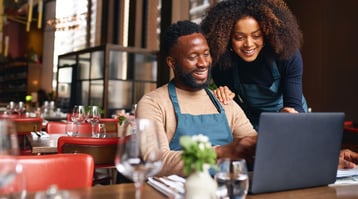 So, you want to build an email list. How do you do it? In this guide, we share all the tactics we know. Tried-and-tested over tim...
Read Story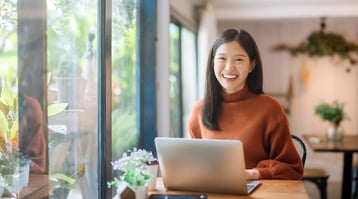 Should you use GIFs in emails? It depends on your brand and what you want to communicate. Marketing strategist Lesley Vos has all...
Read Story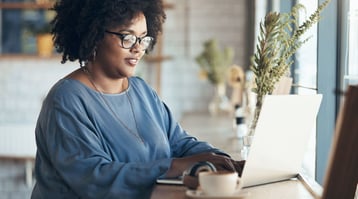 Struggling to grow your email list? Many marketers and business owners are. Worry not – these newsletter signup form examples a...
Read Story