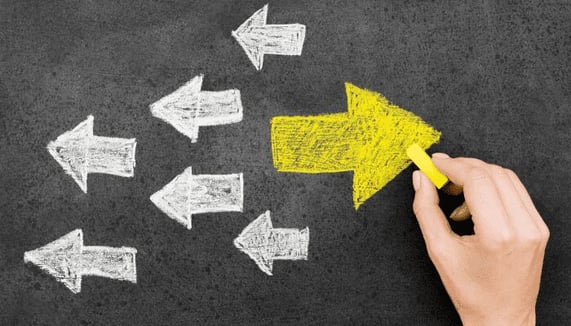 Email Marketing Strategy: Three Reasons Being Different is Good
Are your emails standing out or getting lost in the shuffle? This article is going to show you three reasons being different in your email marketing strategy is good and can boost your results. Also, I'll share a few examples of newsletters that stood out in my inbox from day one and have kept me clicking every single time.
How to come up with an email marketing strategy
It's a competitive world out there.
Whether someone is looking for new clients or a date for Friday night, there's always a competitor who wants to show what they have available. People in business know this all too well, but it's never been more true than when it comes to fighting for your space in someone's inbox.
So, what could you offer that no one else does? How can you stand out when the global email traffic hit 293.6 billion in 2019?
First things first: to come up with a solid email marketing strategy, it's worth taking the time to ask yourself a few questions.
Why are you sending emails?
Establish your goal from the very beginning: do you want to build a better relationship with your audience? Increase traffic, boost sales?
Who is your audience and how can you learn more about it?
Knowing who you're writing to helps you create the best content. Zoom in on the people on your list: who are they and what do they need? Can you run a survey to learn more about them?
How much time and effort can you invest in your email marketing?
Depending on your resources, you can find your perfect rhythm. For instance, you may decide you can send only one email a month. That's fine as long as you make sure to stick to your schedule and carve out time to write, design, test, and send your emails.
Are you willing to make a long-term commitment?
Whether you send out three emails a week or a monthly newsletter, a good email marketing strategy takes commitment. As most business owners, you may find things aren't moving as quickly as you'd like. What makes a difference is sticking to your plan: keep writing to your list consistently and you'll see your email engagement rise.
Once you've answered these questions and have determined your strategy, you'll have a much better idea of where you're going and how to get there. Now, let's see how you can make your journey worthwhile – for you and your subscribers!
Here are three reasons being different in your email marketing pays off.
People will remember you
More than a few times I've received an email with a clever subject line or using a hook that really grabs my attention. I even chuckle to myself, "well, that was clever." Sometimes an email marketer gets a creative, funny, or even brilliant idea.
You know what's not brilliant? When somebody steals an idea.
Last summer I had a couple of emails from a travel company with subject lines that said "Don't open this email," and a few variations. Okay, now that's different. But then I started getting the same email from other travel companies and email newsletters in other industries. Eventually I started finding myself rolling my eyes and unsubscribing.
So, at least be original in your email strategy. It's telling that I remember the first one to do it, but the others I can't remember. In fact, they plain turned me off.
I'm not saying you should be weird on purpose, or that your only mission should be individuality. But sending out a unique email campaign means your readers will remember you. To quote a famous movie line, "personality goes a long way."
If you're not different, why should anyone choose you?
Consumers have a variety of motives. Some are looking for a great price. Others are looking for luxury. However, we live in a time of a seemingly endless number of options. Whether someone is looking for aftershave or house slippers, choice is becoming an operative word in our modern times.
This is true in your email list.
You're competing with all of the other emails your readers get. How are you different?
Do your emails offer "don't want to miss it" deals on your products and services? Insider tips related to what you sell? Whatever you have to offer, there should be value there.
To illustrate, think about unique offers or information you can share with your potential subscribers and those already on the list.
For example, Bill Murphy Jr., founder of Understandably and Inc.com contributor, sends out a great daily email. It's unlike any other newsletter I receive and, although my inbox gets tons of messages every day, I always open Bill's.
Why is it different? To me, the Understandably newsletter is the perfect mix of storytelling and news. Bill is a former journalist, so he knows how to pick and tell a good story. He adds to that "7 things worth your time" – a roundup of the most important events around the world.
Now, you may be activating in a different industry, but that doesn't mean you can't be unique.
Again, we're going back to the question: what does your business offer that nobody else does? What knowledge would be valuable to your subscribers?
Could you offer an e-book or audio book download that would be of interest to your particular niche?
Brainstorm on this and consider sending a free piece of useful content. This sets you apart from brands that are designed only to get you to buy, buy, buy.
Related: Famed branding expert Sally Hogshead explains why "different is better than better"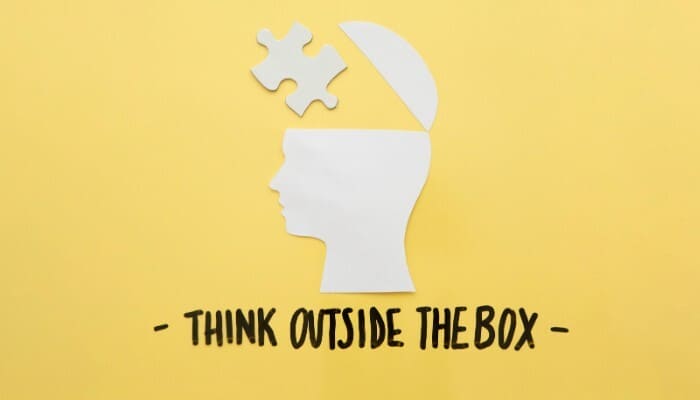 You might just have fun
If you enjoy what you do, you'll do it a lot. If you do it a lot, you'll get good at it. This goes for any art or skill and crafting a great email newsletter or promotion is no exception.
If you're just following the same path everyone else is, you'll never get anyplace new. So make it your own. Don't be afraid to think outside the box and play around with different ideas.
Why be different with your email marketing strategy? Because it's more fun than being generic and cookie cutter.
There's an art to anything in life and chances are if you stay true to yourself, you'll have emails with offerings that are one of a kind. You could be a leader and not a follower, with a truly different newsletter that people subscribe to and look forward to.
Here's another example from Whole Foods: an email with tips on how to organize your fridge, ending with a call-to-action for their current deals.
Putting this email together certainly took the Whole Foods marketing team some time, but I appreciate their inbound strategy: they give something before they expect to receive your business.
You definitely want to be different from spammers
No matter what your email marketing strategy looks like, there's one kind of emailer you don't want to be.
Spam is prevalent in email, just look at your junk folder. The scary thing is that it's easy for even legitimate email senders like yourself to be classified as spammers.
How?
Well, it's because of email list decay. It happens to even the best of lists – and in the middle of the new coronavirus pandemic, it's happened especially to B2B email lists.
People change or abandon email addresses, which means they become invalid. Then there's catch-all domains, spam traps, role-based email addresses, or abuse emails. We wrote about them countless times.
To make sure your emails reach real people, use an email verifier regularly to locate bad and problematic email addresses. Otherwise, Internet service providers (ISPs) may start believing that you're a spammer. Yes, you definitely want to be perceived differently than the pervasive spam email!
Sometimes sending your emails may feel like taking a walk into a dark room. But you don't have to send out a campaign and wonder if a deluge of bounces and spam complaints await you.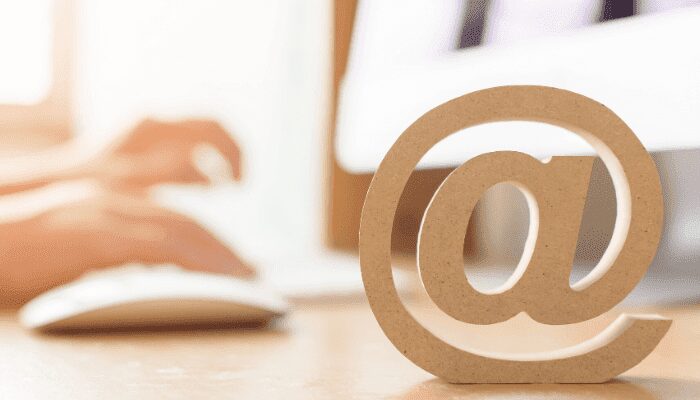 There's another way you can be different that helps
Ok, let's say you're happy with your email marketing strategy, you're done writing your next email, and you're ready to send. How can you be sure your email is going to inbox and not spam?
Sometimes, in spite of following best practices, certain aspects of your email may cause it to land in spam. It could be that you included too many links, or you've linked to pages that ISPs believe are risky to click on. Also, there may be a lack of balance in your text-images ratio, or spammy words in your subject line.
The good news is you can fix these potential issues before you send by using email deliverability tools.
Test your mail server configuration
For starters, does your email server have all the right configurations? Use an email server tester to spot any glitches and make adjustments. Making sure you configured your email server correctly is vital to landing in the inbox.
Test your inbox placement
Technology is ever changing and you can now test your inbox placement with the various email service providers, like Gmail, Yahoo, Hotmail, etc. This way you'll see if your email ends up in the inbox or in spam. And with this information in hand, you'll be way ahead of your competitors.
How's that for being different?
Remember: you have a choice, but so do your subscribers
When you keep in mind the endless number of choices the modern consumer has, you'll be reminded to keep your competitive spirit. So you'll be constantly thinking of ways you can set your brand apart. But, one thing you shouldn't be is insincere.
If you're staying true to your unique brand, you'll be different because so many are only imitating what everybody else is doing. The more authentic you can be, chances are the more refreshing that is.
Dare to be different – and stick with it.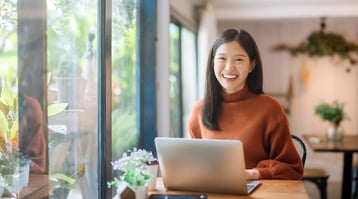 Should you use GIFs in emails? It depends on your brand and what you want to communicate. Marketing strategist Lesley Vos has all...
Read Story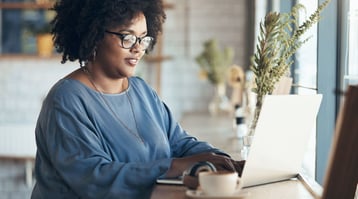 Struggling to grow your email list? Many marketers and business owners are. Worry not – these newsletter signup form examples a...
Read Story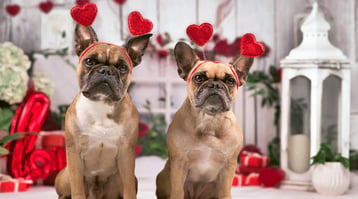 Valentine's day is just around the corner and you are finalizing the last details of your email campaign? Jeremy Moser of PR &a...
Read Story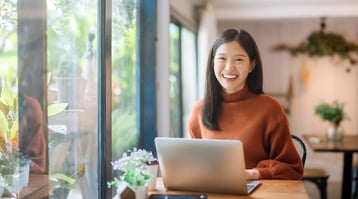 Should you use GIFs in emails? It depends on your brand and what you want to communicate. Marketing strategist Lesley Vos has all...
Read Story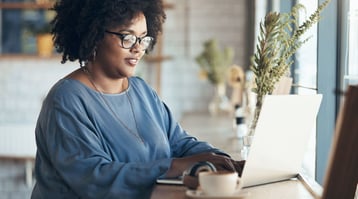 Struggling to grow your email list? Many marketers and business owners are. Worry not – these newsletter signup form examples a...
Read Story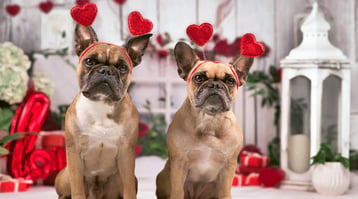 Valentine's day is just around the corner and you are finalizing the last details of your email campaign? Jeremy Moser of PR &a...
Read Story