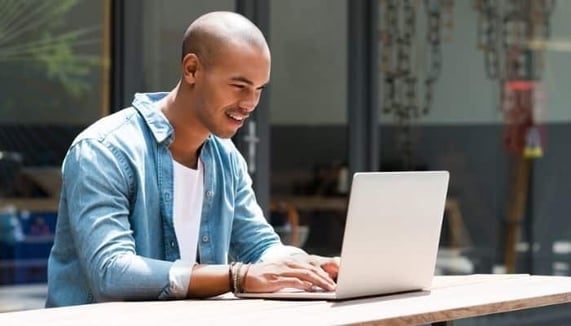 14 Easy Tactics to Boost Your Email CTR
Many marketers panicked when Apple introduced Mail Privacy Protection last fall. As opens rates became a less reliable metric, we're more eager than ever to boost our clicks. Not sure how you could increase your email CTR? Here to show you is content strategist Zoe Devitto.
Getting opt-ins is hard. Getting email clicks is even harder. But that doesn't mean you shouldn't be striving for the highest possible email open rate and click-through rate (CTR) from your subscribers. After all, you want as much email traffic to your site as possible.
Here are some practical tips to improve your email CTR and subscriber engagement.
What is a strong email CTR?
The click-through rate (CTR) is the number of clicks a link receives divided by the number of times it is shown.
A strong email CTR is one that engages the subscribers and compels them to click on the hyperlink, CTA, or image within your email. Looking at the benchmarks, your average email click-through rate (depending on your industry) should be between 1-5%.
Strategies to boost your email CTR
Ready to start engaging your subscribers and increase your email CTR? Let's get into some effective tactics you can start using today.
#1. Always ask for the opt-in
The opt-in page is often the last step of your conversion funnel. It's where you ask your website visitors to enter their email addresses if they would like to receive updates, so you can communicate with them and market to them directly.
Emails with a subscription box also have much higher click-through rates than their counterpart emails without opt-in forms. This makes sense because customers can choose to opt-in or not, whereas if there's no invitation to do so, customers don't have this opportunity.
Though it depends on your content theme, the general principle when it comes to email opt-ins is "simple is better."
Here's a great example from Wrike:
The opt-in form arouses curiosity with a question, has a clear CTA, and offers plenty of details. Another winning formula is that the brand is offering a relevant lead magnet in exchange for their target demographic's email address.
You can also offer a discount coupon or an insight into a research report to pique your potential subscribers' interest.
#2. Nail your subject lines
Nailing your subject line is a key step in persuading your subscribers to open your emails. Get this wrong, and you're letting a good opportunity slip through your fingers.
A properly selected subject line could also lead to more targeted traffic, more conversions, and even more sales. On the other hand, if you get it wrong, you could find yourself in the spam folder or being blocked as a sender altogether.
As per stats, 69% of email recipients reported emails as spam after reading the subject line.
You need to craft effective email subject lines for higher opens. Don't wax lyrical about your product or brand in the subject line itself. The best way to go about it is by keeping it simple and concise.
#3. Don't forget about the preview text
The email preview text is the text in an email message that web users see before they decide to open or click the email.
This short message that you add below or next to an email's subject line in the inbox will provide your readers extra insight into what's inside the email.
Just like the subject line, your email's preview text will often be the only interaction between your prospective subscribers and your company before they decide whether they open it or not.
When building out campaigns, always have a preview text in mind and test multiple variations to see what works best with your audience.
Here are some tips to craft winning preview text:
Try to pique your target audience's interest.
Add relevant keywords.
Keep it concise.
However, ensure that your preview text complements the subject line, not complete it. And since preview text doesn't always get displayed, make sure your subject line is clear by itself.
#4. Keep your formatting easy to read
Getting your point across in an effective manner is the key to getting your reader's attention. One of the best ways to do that is by using formatting techniques.
By adding bullets, bold, underline, and colors, you can draw more attention to your main points. You can also use it to highlight certain words or phrases within the text.
Also, your email should entail the following elements:
Your official email address
Email preview
Email body
Email ending
Sign off
Your email signature
To make your email easy to read, avoid using all caps or too many punctuations in the subject line. Keep your subject line as well as copy short by avoiding filler words and phrases.
Elaborating a point in length is another thing you should avoid. If you have too much information, consider attaching a document or sending one at the recipient's request.
Using subheads can also reinforce your message. Also, embrace white space, use bullet points, and be consistent. Consider using an email formatting tool.
#5. Make your content engaging
Content is key when you're trying to make your emails better. You can do this by making them more interactive or adding images, or even by telling a story behind a specific email campaign.
Getting your salutation right is another part of making your content engaging. For instance, while writing a business email salutation, you might end up sounding stuffy if you play it too straight. But then, if you're too informal, you'll sound unprofessional. The goal is to strike a balance.
In addition, follow these copywriting formulas to make your content engaging and increase clicks:
Know your audience and address their pain points.
Craft a compelling subject line and body headline.
Use persuasive narrative.
Put the crucial information first, followed by less important information. Answer four crucial questions for the reader right away: who, what, where, and when.
Get right to the point.
Use "you" and a conversational tone.
Avoid jargon and unnecessary words.
Write in an active voice.
Leveraging FOMO and arousing curiosity is another way of creating an engaging email copy.
Take this 4th of July offer, for instance:
You can also engage your audience and compel them to take an action by offering discounts, useful resources, personalizing your email content, and more.
#6. Create compelling CTAs
Use action-inducing words in your CTA buttons if you want to compel your readers to take action. It's equally important to keep it short and to the point.
Here are some call to action examples that can encourage a purchase:
Shop now
Shop our fall collection
Get 50% off
Act now
Click here to subscribe
Read more
Curious? Read on
Learn more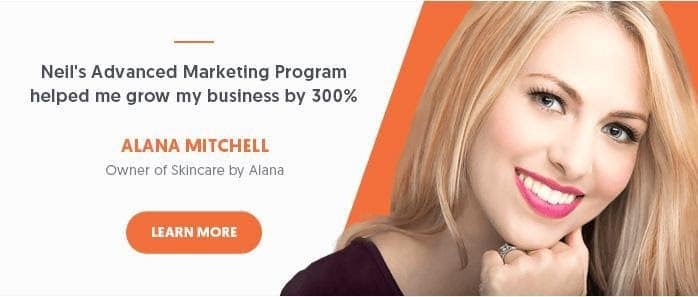 Compelling CTAs for the holidays could be Find holiday gifts, Shop Santa's favorites, Order now, Get it before Christmas, and the like.
Use a CTA button instead of a hyperlink, pick a unique color to make it stand out, and ensure that the button's size is appropriate. Leaving white space near the call to action is also a great idea.
#7. Regularly clean your email lists
Clean your list regularly to keep it aligned with lead lists. How often you clean your email list will depend on your business and email list size. You can also review your open rate and click-through rate, spam rates, and unsubscribes to decide how often to clean your list.
You can follow these email management tips:
Spot disengaged subscribers.
Find out the reasons for bounces.
Implement strategies to re-engage inactive subscribers.
Go for list segmentation and get rid of inactive subscribers.
In addition to this, you might also consider using an email validation tool to make the list cleaning process simpler and more effective.
#8. Integrate social sharing
Integrating social sharing buttons with email allows you to drive traffic and facilitate social media sharing and influencer marketing. What's more, you'll get the word out about your brand or clients' brands.
So, create a dedicated email inviting subscribers to follow you and add a clear CTA outlining the benefits. You can automate this email as part of your welcome series, as this is the time when subscribers engage with you the most.
Ensure that your email:
captures the reader's attention
offers a reason or benefit for the client to click
appeal to their motivations and emotions.
You can also add small social icons in your email footer linking to your various social media accounts.
Here's an example of the brand Waterstones: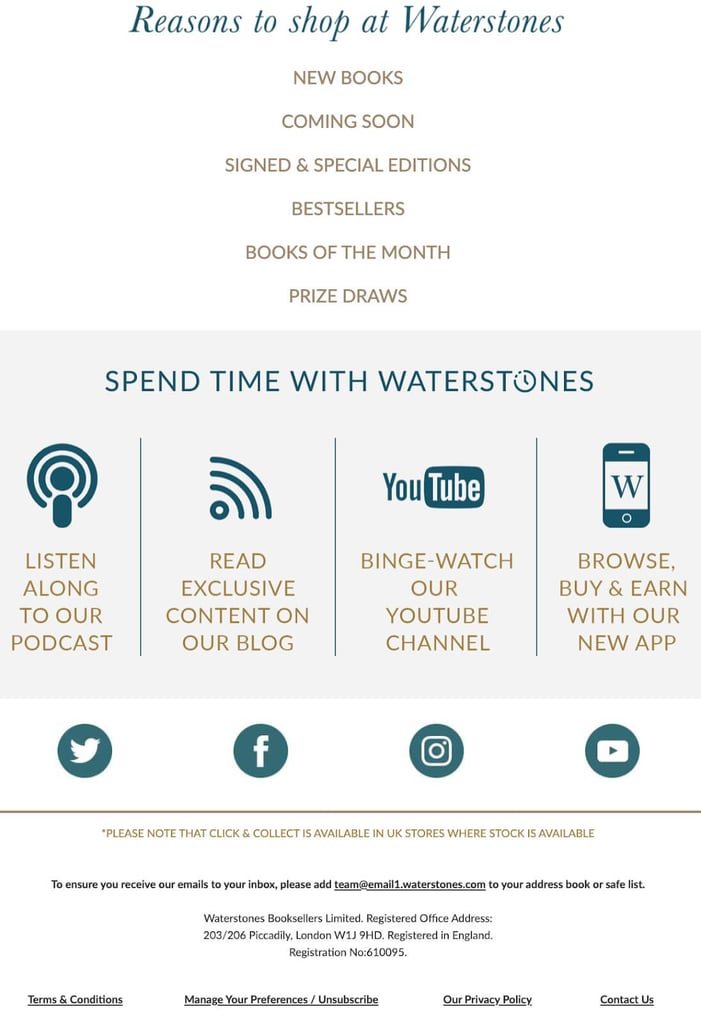 They've included links to their Twitter, Facebook, Instagram, and YouTube channel. They draw special attention to their YouTube account by inviting recipients to watch their videos.
It's essential to integrate social media into your email campaigns to drive the best value. While you're at it, also consider optimizing your social media workflow to drive the best efficiency all around.
#9. Create personalized content
It goes without saying that personalized email messages and subject lines are going to have a higher open rate and click-through rate. Everyone likes messages catering to them specifically.
A good rule of thumb is to address the recipients by their first name, instead of a company name. It comes across as friendly and makes the recipients feel valued. Otherwise, they'll feel as if they're just another nameless entity to you.
However, the use of personal names isn't nearly enough. You must segment your entire email list and craft the entire email copy with that segment in mind.
To create an even better-personalized email campaign, identify your customers' preferences and requirements by conducting surveys, asking relevant questions, doing your research, and creating a persona.
Here's an example of a hyper-personalized email campaign:
You can also try and adopt a casual and conversational tone.
#10. Remove any distractions
People don't pay attention to your email copy. They do not read it word for word, caring about each and every snippet inside. They skim through it, looking for info that's useful to them. For this reason, try to prevent distractions from your emails.
Follow these tips to remove distractions:
Keep paragraphs short.
Add bullet points to make your copy scannable.
Use visuals to break up the text.
Use white space.
Be consistent with your font.
Avoid using too many CTAs on one page.
Use only one primary and one secondary CTA.
Ambiguity is also a big part of the distraction. You should craft your email campaign in a way that readers understand your email intent from the first glance.
#11. Optimize your emails for all devices
We live in a mobile-first world, meaning mobile should be a priority for your email marketing campaigns.
Craft your emails keeping both desktop and mobile devices in mind. Avoid adding loads of images or embedding large image files that may take forever to load on phones. Also, make sure you're using a responsive template. And focus on your "from" label, subject line, and preheader text.
For instance, an iPhone user can only view the first 30 or so characters of a subject line if they hold the device vertically. The "from" label is more prominently displayed as opposed to the subject line. And since touchscreen users find it easier to click on buttons, use buttons for CTAs rather than hyperlinks.
#12. Your email should be consistent with your branding
It is always best to keep your branding in mind when writing an email. Your branding is the way you present yourself on social media and other platforms.
To make the email style consistent with your branding:
Add your logo.
Customize your colors.
Use consistent fonts.
Find your voice and stick to it.
Here are some examples of campaigns with consistent branding:
#13. Give your readers directional cues
Use directional cues to get the attention of your readers to the most crucial part of your email.
For instance, you can use a person's image looking in the direction of your CTA. Or use moving or stationary arrows, as in the example below:
When you give directional cues, the user's action process becomes easy. Consequently, you will have a higher click-through rate.
#14. Entice with P.S. sections
End your email newsletter with a P.S. section to summarize your message, create urgency, and persuade your readers.
Here's an excellent example:
The urgency factor you can add can be a limited number of items you sell, a deadline, a limited discount offer, or something to get readers to act.
Your turn to boost your email CTR!
There is no guaranteed strategy to increase the click-through rate of an email. It depends on many things, such as your template design, subject line, or sending time. But if you follow these simple tips, your email CTR will undoubtedly see a difference.
Author: Zoe Devitto is a content marketing strategist for SaaS brands like FollowUpBoss, Mention.com, and more. She's also a pho enthusiast and loves traveling around the world as a digital nomad.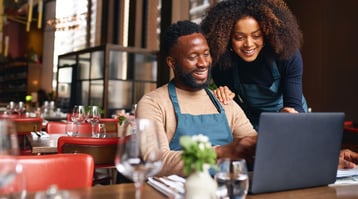 So, you want to build an email list. How do you do it? In this guide, we share all the tactics we know. Tried-and-tested over tim...
Read Story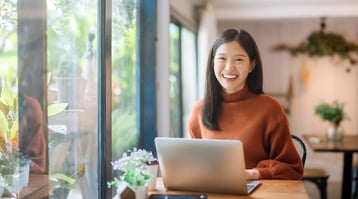 Should you use GIFs in emails? It depends on your brand and what you want to communicate. Marketing strategist Lesley Vos has all...
Read Story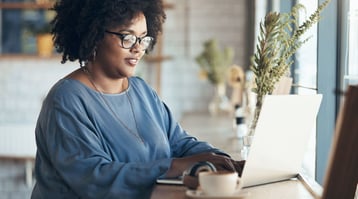 Struggling to grow your email list? Many marketers and business owners are. Worry not – these newsletter signup form examples a...
Read Story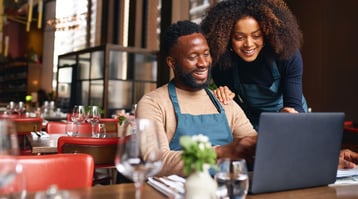 So, you want to build an email list. How do you do it? In this guide, we share all the tactics we know. Tried-and-tested over tim...
Read Story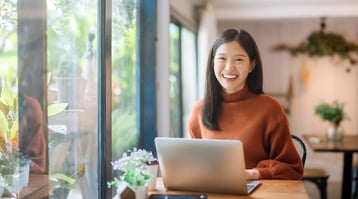 Should you use GIFs in emails? It depends on your brand and what you want to communicate. Marketing strategist Lesley Vos has all...
Read Story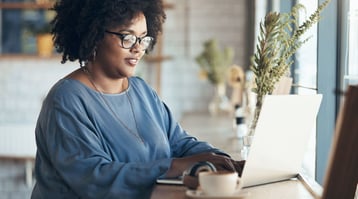 Struggling to grow your email list? Many marketers and business owners are. Worry not – these newsletter signup form examples a...
Read Story