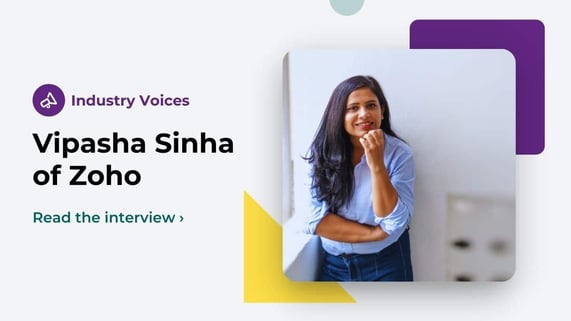 Vipasha Sinha, on Zoho's Newsletter Strategy and Deliverability Tactics
Coming up with a solid newsletter strategy can be intimidating. There are many things to figure out before you send your first email – and once you do, even more challenges can arise.
How can you improve the content of your newsletters? What rules should you follow to make sure they land in the inbox? Once they do, how can you get people to engage more?
We love learning from the best, so here, we interview Vipasha Sinha of Zoho.
Fine-tuning your newsletter strategy: Zoho Campaigns
A former journalist, Vipasha is now a product marketer at Zoho Campaigns, an email automation software. She handles Zoho Campaigns' monthly newsletter, "Bytes."
In this exclusive conversation, Vipasha talks about:
how email has changed in the past year and a half and how Zoho has adjusted its newsletter strategy,
how journalism and marketing overlap and how she uses her experience in the press to her advantage,
Zoho's email newsletters: the goals, the metrics, and the tools that make her work easier. Plus, the email deliverability rules that the Zoho team follows.
Bonus: Vipasha tells us how she uses the Five Ws journalistic formula to write better marketing emails.
Let's dive in!
Vipasha, how has email changed in the past year?
To answer in one word, considerably!
As email marketers, we learn on the go, by trying and testing email marketing strategies over a period of time. We are used to changes and can adapt to them fairly quickly. 
Last year was different.
When the pandemic consumed the world, we were almost blind-sided and we had to think quickly.
We were aware that many had lost jobs, many were working from home and some had to work harder to keep their lives afloat during the pandemic. The challenge was to communicate with our audience with care and sensitivity. 
So, in the early days of the pandemic, we aimed to maintain an empathic approach.
Our lists were better filtered based on the response to previous campaigns. Also, our sending frequency was mindful and the emails were not just about business but also a medium to check on the well-being of our subscribers. Considering the situation, we even promoted features and assistance to help small businesses.
Now, in the second year of the pandemic, we are still maintaining a similar approach. Focus on updated email lists continues to be a priority.
Many of us went on a spring-cleaning spree of our mailboxes last year, opting out from receiving emails that were not important. This has led brands to focus more on personalized content that is more relevant to subscribers.
The difference in approach is seen in the kind of emails we have been receiving these days.
Your background is in journalism. How has that helped you in your marketing career?
After studying journalism for four years and working as a full-time reporter for many years, the move to marketing was not as challenging as I imagined.
I soon realized they were almost the same as it's all about storytelling.
As journalists, our job is to talk to people, understand their problems, present all sides of the story and end with a possible solution. All of this in hopes to make a difference to someone, somewhere.
As marketers, we talk to customers and understand their business needs and pain points. Every conversation helps us take a step forward with our content. We deliver webinars, blogs, podcasts, interactive videos, meet our customers in small user groups and so on. 
Since email marketing is one of the most affordable mediums, it's extremely satisfying to watch our customers – especially small businesses – scale their business with our help. Here, too, we make a difference.
What are some of the best writing tricks you've learned as a journalist that you use today in your work at Zoho?
An important lesson I've learned in journalism school is to keep it simple.
A writer's job is to get the message across as simply and convincingly as possible. The best way to do that is to get to the point as soon as you can.
Another challenge is to resist the temptation of using fancy words and complex sentences. People have short attention spans and exhausting sentences can irk them. We do not want that.
In journalism, we're guided by the five W's: Who, What, When, Where and Why, plus one H: How. We can use them while writing any marketing content.
Who is my audience?

What do they want? What are their requirements and pain points?

When is the best time to send them content?

Where is the audience in the marketing funnel?

Why should our audience invest their time in reading our content?

Finally, how can we turn them from leads into customers and from customers into loyal customers?
This technique helps me design my content and ensures that readers benefit from it.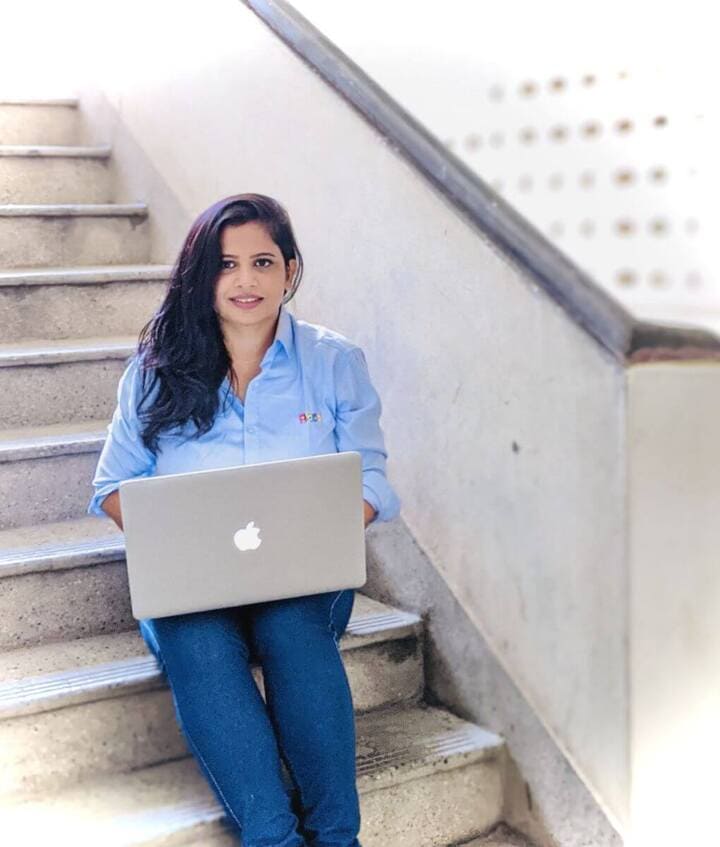 When it comes to the Zoho Campaigns newsletter, what is your main goal?
The main goal of "Bytes" is to make email marketing accessible to all of our customers. We do this by creating content that engages and educates our subscribers, every month.
Through our newsletters, we keep our customers updated about every feature and product launch. Apart from that, we regularly share our existing content that includes webinars, blogs, videos, one-minute email marketing tips, tricks and trends. 
Moreover, we recommend our one-on-one training sessions that are beneficial for those wanting to figure out the product.
The idea behind promoting our published work in our monthly newsletters is to help our users understand the nuances of email marketing. All the information is weaved around a theme.
How often do you check your email marketing reports? What metrics do you most pay attention to?
I start analyzing a campaign report immediately after it is sent. The next day, I send follow-up emails to those who haven't interacted with the first one.
While open rates are an important metric, I prefer focusing on click-through rates in deciding the course of future campaigns. Click-through rates show if our audience is resonating with the content. 
Also, I check the links that have been clicked the most. This gives me an idea of what content our audience expects from us so that I can design similar content in the future.
What does Zoho do to ensure the best email deliverability for its email newsletters?
To ensure that our emails land in people's inboxes, we follow best practices. I'll go through some of them below.
First things first, our domain is authenticated.
Our domains are properly added to all reputation tools. We monitor our domain and IP reputation 24/7 with the help of our deliverability team.
We implemented DMARC monitoring.
To prevent spoofing, our team authenticates and monitors the DMARC report before and after we send out emails.
Keeping our email list updated is important.
Our campaigns are only sent to subscribers who have shown interest in our product. We regularly update our list based on the previous campaigns' responses.
We use pre-designed templates.
Specifically, the pre-designed email templates available in Zoho Campaigns' Library. These templates comply with the industrial standards and maintain a 30:70 ratio (30% of the content is the image and 70% is the text).
Our bounce rate should be below 2%.
Zoho Campaigns automatically removes hard bounces from the list so that no emails can be sent to those contacts in the future. To avoid soft bounces, we follow the double opt-in process.
Our email footer has all the necessary details.
That includes our email and postal address. Apart from this, it has an easily accessible Unsubscribe button. If someone chooses to unsubscribe, they'll no longer receive any emails from us – unless they subscribe again.
We avoid spam trigger words.
Certain words and even excessive punctuation marks can cause emails to land in the spam folder, so we're careful. Also, we use personalization features to make emails feel more personal. We also include links and call-to-action (CTA) buttons.
What have you found to be the best way to grow Zoho's email list?
We believe in growing our list organically. The best way to do that is by writing relevant content across platforms to compel more people to subscribe.
Other ways to grow an email list include:
Engaging with prospective customers during trade shows.
Organizing virtual events like meet-ups and "Ask the Experts" on Twitter.
Engaging with industry experts and market leaders.
Allowing people to choose the topics they're interested in.
Monitoring their engagement rate.
Analyzing unsubscribe rates and their source.
It's worth mentioning again that we use the double opt-in subscription method on our signup forms.
Related: Vibhav Vankayala of Zoho CRM shares his best email tips
What are some of the Zoho features that excite you the most?
Well, there are a few, but the features I often use are:
List segmentation as it helps in sending appropriate content to the right audience. It saves a lot of time.
Another favorite is A/B testing. Regular testing helps in improving our email marketing game. I love this feature as it helps me decide which subject line or sender name or content is going to work the best.
Dynamic content is a feature that helps me send personalized content. Again, it saves me the trouble of creating multiple campaigns for respective segments.
Scheduling emails at each recipient's optimal time is also a good practice that I follow. Every recipient tends to interact with emails at a certain time. Zoho Campaigns analyzes the open time for the last three email campaigns. Then, it allows you to send your new email at the time when your audience is most likely to engage – within 24 hours of the schedule. This helps you keep your emails on top of their inbox.
What does a workday look like at Zoho? Do you work from home?
Working at Zoho is fun and I can go on and on about it. We have a sprawling campus and the food we get there makes most of us forget our calorie count. It's good that we have a campus gym!
On a more serious note, Zoho has been a great learning ground for me. I have encouraging colleagues who've helped me transition smoothly from journalism to marketing.
There are no glass cubicles for managers at Zoho. You can approach anyone without any hesitation if you need help.
Talking about the Zoho Campaigns team, we are extremely passionate about email marketing. So much so that even our jokes revolve around emails and marketing. I don't know if it's a good thing or a bad thing – but it is fun!
We've been working from home since March last year, but that hasn't stopped us from chatting about the latest industry trends. We're constantly in touch with each other, sharing ideas, techniques, and giving feedback.
I miss going to the office, though.
Are you reading "Bytes"?
Vipasha likes to keep herself abreast of email marketing trends and shares them in the "Bytes" newsletter. You can read the email archive and check out all the cool features Zoho Campaigns has to offer.
Also, don't forget you can validate emails directly into your Zoho CRM account. Using this ZeroBounce extension, keeping your contact lists fresh is easier than ever. Give it a try, and let us know if you need help – our team is here 24/7 to assist you.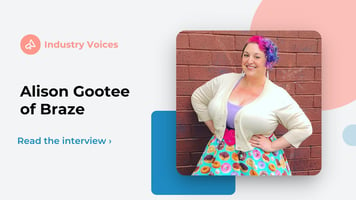 Alison Gootee of Braze talks to ZeroBounce about the Great Gmail Purge, delivery versus email deliverability and winn...
Read Story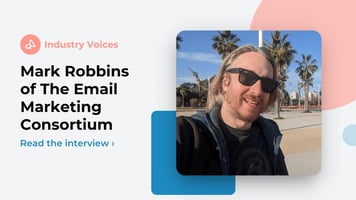 Mark Robbins of the Email Markup Consortium and Parcel talks to ZeroBounce about email accessibility – and how to make your ema...
Read Story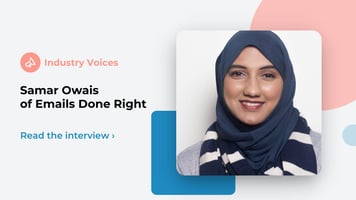 Email strategist and copywriter Samar Owais talks to ZeroBounce about building better email marketing programs and simplifying ou...
Read Story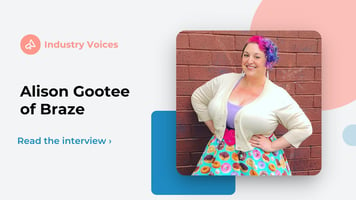 Alison Gootee of Braze talks to ZeroBounce about the Great Gmail Purge, delivery versus email deliverability and winn...
Read Story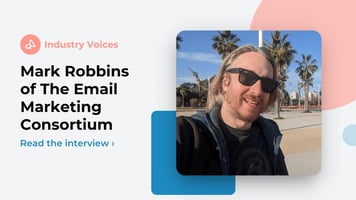 Mark Robbins of the Email Markup Consortium and Parcel talks to ZeroBounce about email accessibility – and how to make your ema...
Read Story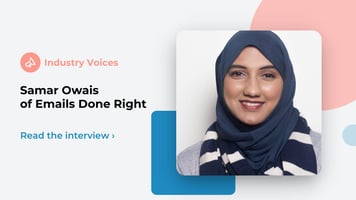 Email strategist and copywriter Samar Owais talks to ZeroBounce about building better email marketing programs and simplifying ou...
Read Story