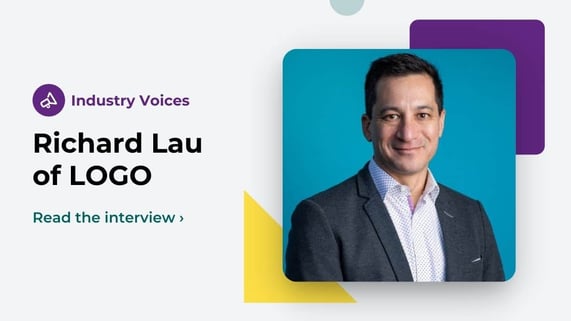 Richard Lau, on Visual Branding and Designing Quality Logos
When you're starting a new business or a side project, designing a logo might not be your first concern. However, giving your idea a visual identity communicates it in a way words can't. A good logo can help you build a strong brand identity and offer credibility in the long run.
To understand the importance of logo and logo design, we spoke to Richard Lau, a popular name in the domain industry, the mastermind behind the NamesCon Conference, Resume.com (sold to Indeed), and now, LOGO.com, a highly efficient, automated logo maker.
What is the story behind LOGO.com?
I've been in the online business since the late '90s and have met with hundreds of entrepreneurs launching their new businesses. I noticed a constant need for new logos and saw an opportunity.
Over the years, while building businesses, we spent hundreds and sometimes several thousands of dollars to create logos – often with little difference in the result. There were some glaring issues in the existing services that we believed could be addressed with intelligent software programming.
Human designers are creative, and while that's a boon, it's also a friction point. From the moment you brief them until the final product is ready, there are many back-and-forths, misinterpretation of information, feedback, and the cycle continues.
All this, while your idea is on hold, and something that should have taken a few hours has now eaten up days. Another alternative would be to employ a logo design contest, which can be fun, but tends to be extremely time-consuming.
As a business, we'd encountered many such problems before. So, when we started LOGO.com, we knew we had the perfect opportunity to combine our prior experiences, in-house algorithms, AI programming, and machine learning to design the best logo maker in the logo design market.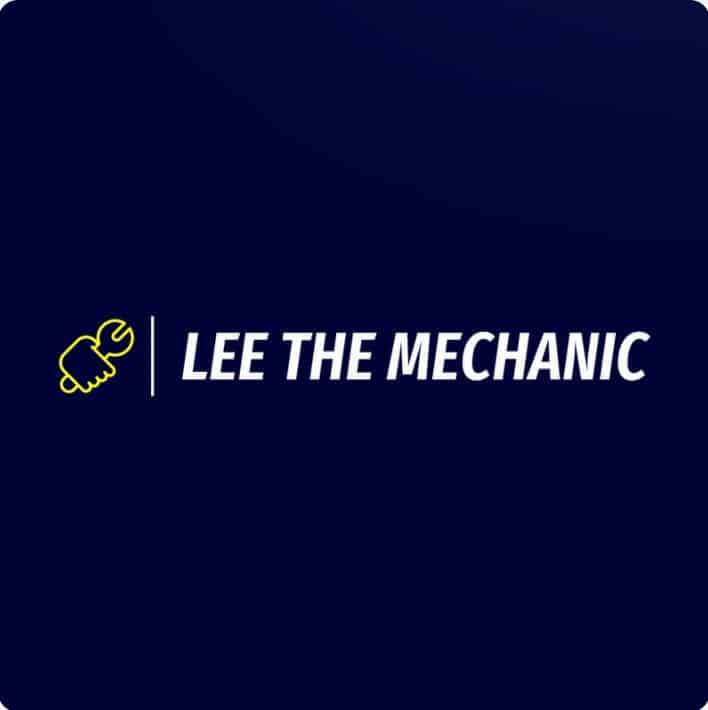 Our goal is to provide a high-quality, automated logo maker to entrepreneurs, solopreneurs, small business owners, photographers, and website builders.
Matching aggressive pricing with effective and unique logos, we solve a problem that so many people face when launching a new service: how to get a great logo quickly, without breaking the bank.
Who is LOGO.com's ideal customer? Can you share a few success stories with us?
LOGO's customers are individuals launching a side-gig, small businesses, or businesses looking for a brand refresh or logo redesign. Our ideal customer is anyone who otherwise might consider spending up to $500 on designing their logo online. With us, this individual can spend less and receive a clean and professional design in a matter of minutes.
We have seen customers design a logo at LOGO.com and add it to their website within minutes.
Recently, a Las Vegas Tradeshow Exhibit Booth company wanted a brand refresh. They created a design with our logo maker, and in less than 30 minutes, featured it on their website.
It is truly an honor for us to be able to help thousands of new business owners be able to design a logo that they are proud of.
Can you share some visual branding insights that new business owners often miss out?
Designing a logo is an art. Taking a programmatic approach to that design is also an art in itself. More often than not, you don't necessarily know what you want until you see it. Design is a great way to communicate a feeling. It allows you to speak to your potential customers about your brand without using words.
Take a walk down the street and look at all the logos you see. Or look at all the different websites and observe their logos. It'll show you that designing a logo isn't all that simple, and there's a lot that goes into it.
There are dozens of rules and concepts being applied, and most of them can be added into an AI algorithm to make it easy for you to find a logo that fits.
Related: Planning a logo redesign? Read this first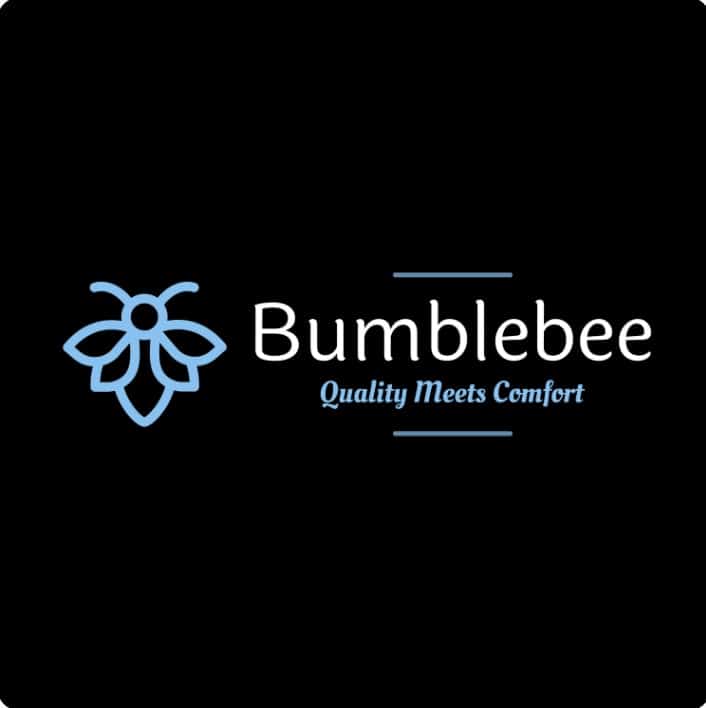 An important logo design rule that most new business owners overlook is that simpler is better.
We have seen many over-designed logos that try to incorporate too many elements to communicate as much as possible about their business. For example, a plumbing business's logo might end up with pliers, wrenches, a tap, and more unnecessary details.
By doing this, what ends up happening is you get a design that might look great on a large-scale display, but that fails when placed as an emblem on a website or on a digital banner.
Take a walk around a shopping mall and observe every logo in every store. You might notice that sometimes the smaller the store, the more detailed their logo.
Larger firms communicate their brand, not what they do. Our designs on LOGO.com do the same. Our logos have clean lines and bold texts that communicate a simple and clear message.
What is your business philosophy?
Something that I've always believed in, throughout my career, is to help people every time you can. The desire to help people and show them that technology can change their lives for the better can give you all the ammunition you need to make a business successful.
The reason LOGO.com helps small businesses in getting affordable and professional logos quickly is in its dedication to making people's lives easier.
Doing business for good matters. Your customers matter. There is no denying that. If you have the chance to make money, you have an opportunity to help others. Being able to give back makes a huge difference.
What are your plans for LOGO.com?
While we're getting positive reviews from our customers on the designs they get to create for themselves, we are excited to continuously improve our services for them and feature fresher designs on our logo maker.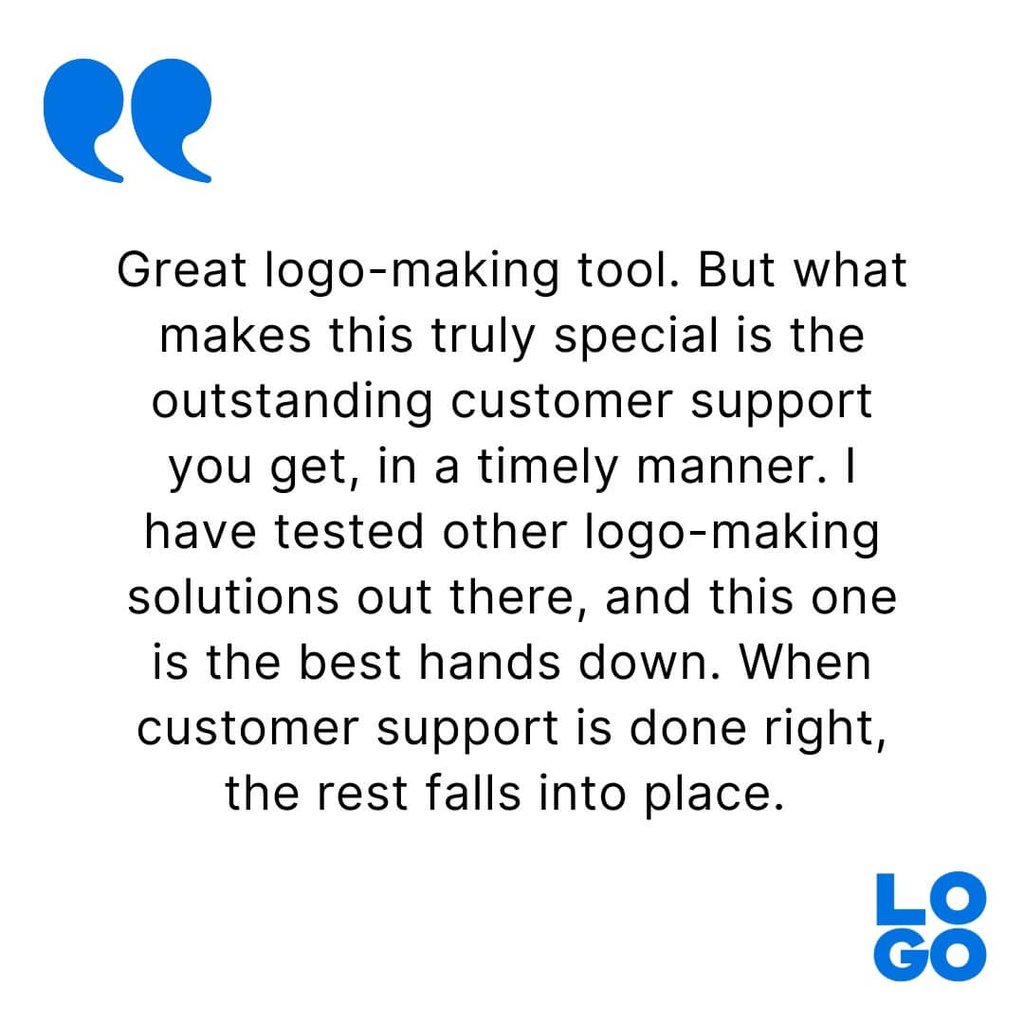 We pay close attention to customer requests and queries and accordingly refine the logo creation process. Our objective is to provide everything a new business needs for its brand to launch – after they've created their perfect logo, of course. We offer a website builder, a free domain name, a social media kit, business cards, and so much more.
We're now in the process of improving our logo engine by adding more designs, icons, premium fonts, and, most of all, making it more intelligent to understand the customer's business and offer logo designs that click with people immediately.
How can a new business get started with LOGO.com?
Our tool is something you have to try to believe. All you need is a business name to get started; everything else is optional or generated by our system. And you don't pay until after you've found your perfect design. So, there's no risk, it takes minutes, and there is nothing to lose.
We generate dozens of versions of your selected logo design and give you options to tweak the colors, placements, fonts, and icons. Your final package has your new logo design in many different sizes and file types.
Every logo can come with a social media kit, which makes it easy for you to promote your logo on social media, place it on your website, and print it on business cards or merchandise like mugs, bags, and t-shirts.
Within a few minutes, you can go from having just a name to a bunch of design ideas to downloading your new logo and even designing a website. It's incredible, risk-free, and accessible. It's optimized just for you and your business needs. Check out the logo maker here to get started!
How do you use email at LOGO.com? How important would you say it is to your business?
We're still building our email marketing campaigns. There's a lot that we want to do but we're taking it one step at a time. Walk before you run.
At the moment, we use email primarily to keep our potential and existing customers engaged. Email is a key marketing channel for us as it opens a dialogue between our customers and us.
Are you planning to release an email newsletter, as well? If so, what approach do you think will work best with your audience?
Yes, and we're excited about it. We already have two email campaigns that focus on onboarding new customers and keeping our existing customers engaged with new product launches, and features that they can explore. 
With our email newsletter our objective is to deliver value. We're not selling anything here. Instead, we're using this space to share our existing content that includes podcasts, blogs, useful design tips, tricks and trends, and tools and inspiration to help them build their brand.
The idea behind promoting such content in our monthly newsletters is to help our users understand the nuances of building a brand. All the information is weaved around a theme.
What's your greatest challenge regarding the launch of the newsletter – and email marketing in general?
Our end goal with the newsletter is to improve the overall customer experience to boost retention rates. We're yet to launch our newsletter campaign but our focus will be to see what content themes resonate most with our users.
We study the performance of our other two campaigns on a daily basis to see what kind of messages and subject lines are resulting in the most engagement. This gives us insights into what features our customers are most interested in. We'll do the same with our newsletter.
Are you sending a newsletter? Don't forget to validate your list of contacts before you send your next email! Get less bounces and higher open rates >>> try ZeroBounce.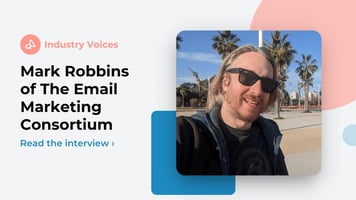 Mark Robbins of the Email Markup Consortium and Parcel talks to ZeroBounce about email accessibility – and how to make your ema...
Read Story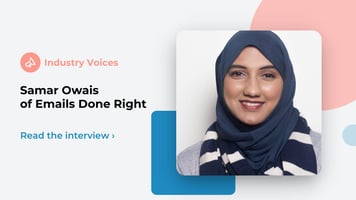 Email strategist and copywriter Samar Owais talks to ZeroBounce about building better email marketing programs and simplifying ou...
Read Story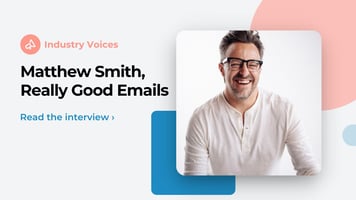 Matthew Smith, the co-founder and CEO of Really Good Emails, knows what it takes to send emails that resonate, connect and, event...
Read Story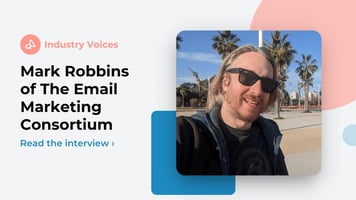 Mark Robbins of the Email Markup Consortium and Parcel talks to ZeroBounce about email accessibility – and how to make your ema...
Read Story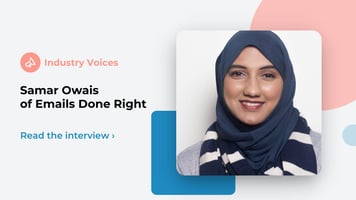 Email strategist and copywriter Samar Owais talks to ZeroBounce about building better email marketing programs and simplifying ou...
Read Story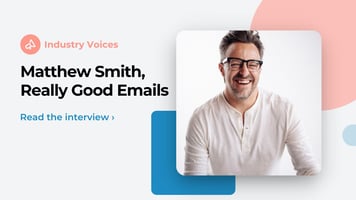 Matthew Smith, the co-founder and CEO of Really Good Emails, knows what it takes to send emails that resonate, connect and, event...
Read Story