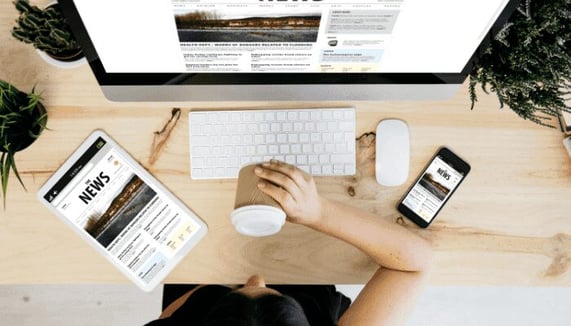 How to Create Irresistible Email Landing Pages
How do you create an email landing page that delights and converts? Burkhard Berger, founder of awesomex™, guides you through the process and shares some inspiring examples.
What is an email landing page?
An email landing page is a custom web page designed to help you convert leads by continuing the message from your email. Its goal is to bring your subscribers further down the sales funnel.
A well-crafted landing page can help you build trust with your audience. Furthermore, it can be the difference between a visitor who goes on to become a loyal customer and someone who bounces away and loses interest in your brand.
In this article, we take a look at how you can create irresistible email landing pages that will help you build stronger relationships with your audience.
We'll also take a look at some current best practices and I will provide you with examples that you can use for inspiration so you can create your own irresistible email landing pages.
If you're ready, let's dive right in!
Essential elements for your email landing page
Every landing page needs a few essential elements in order to be successful at helping you achieve your email marketing goals. Some of these elements include:
Welcoming new traffic
Converting new traffic into email subscribers
Amassing early bird interest in your new offers and events
Increasing your conversion goals
Optimizing your revenue and sales
…and much more.
Listed below are four of the most important elements that you need to include in your email landing page to make it as effective as possible.
A good page will attract and maintaining the attention of your audience, as well as encourage them to take action.
#1. Headline
Your first step in creating an irresistible email landing page is to have a catchy headline. Make sure your headline is short and sweet, skimmable, and easy to understand at a glance.
Remember, your audience has a short attention span. This means you have to make it easy for them to consume and digest your information.
This landing page from Preply is a good example of a descriptive email landing page headline that gets straight to the point:
#2. Description copy
Your description copy should make it compelling for readers to want to discover more about the solution you offer.
This is your opportunity to close the sale. And even if it isn't literally a sale, this is still your conversion moment.
Some of your subscribers may have just clicked the link because they were curious. Others may have clicked because they sorta want to find out more, but they're not sold yet.
Regardless of why they click through, this is your chance to convince them that your offer is an awesome deal they should snap up immediately.
In other words, this is the most crucial, actionable decision your customer makes. It's worth taking the time to ensure that your description copy helps boost your chances of conversion.
Here is an example of a great email landing page description copy from a rehabilitation center in Austin: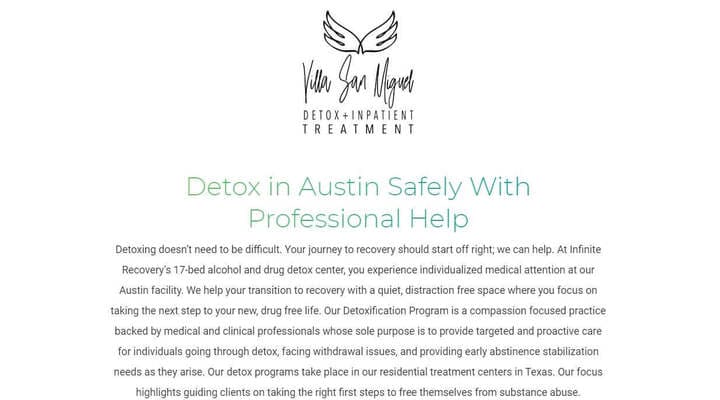 #3. Visual elements
Graphics matter – a lot. Your email landing page should contain lots of attractive images to get your audience's attention.
For instance, you can use images that help you tell a more compelling story. Also, you can include videos, infographics, screenshots, or GIFs to help explain your points.
Research shows that the majority of subscribers will read your content if it contains eye-catching imagery. So make sure you put together some high-quality images and graphics to convince your subscribers to click through to your second location.
Avoid using stock photos as these won't do much to help you establish authority and build trust with your audience.
This website that sells healthy plant-based ingredients and recipes does a good job of using attractive visuals on its landing page: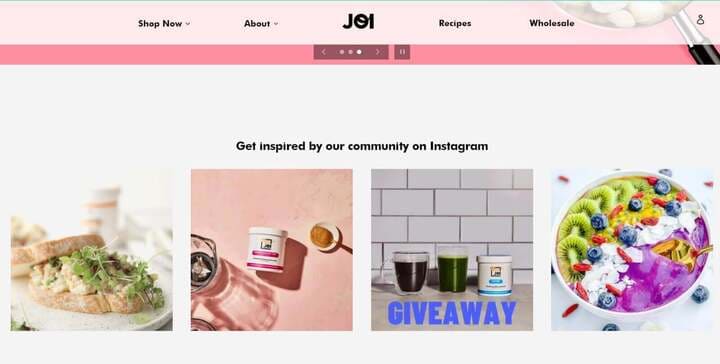 #4. Call-to-action button
Your call-to-action (CTA) button is one of the most important elements of your email landing page. Without a compelling call-to-action, all the work you did to attract your audience and bring them to your landing page will be for nothing.
You need to use action words in your CTA that will help influence your audience to click through and take action. This could be anything from signing up for a free trial, or booking a call, or making a purchase.
Although there are tons of different calls-to-action you can place on your email landing page, you should always use just one CTA on each page. Make sure you stick to the main goal and keep the focus on that. Otherwise, you risk negatively impacting your clicks and conversion rates.
For instance, depending on your landing page objective, you might choose from the call-to-action examples in the image below:
Best practices for creating irresistible email landing pages
When it comes to creating high-quality email landing pages, there are certain best practices to follow, some of which I'll list below.
Remove navigation
For your email landing page to deliver optimal results, you must remove typical website navigation, including the header, footer, support links, and social media buttons.
In other words, don't give your prospective customers any escape routes or reasons to click away from your main landing page – unless they're going to another page that drives them further down the customer journey.
Link to multiple pages
Your email landing page helps you cut back on your email copy and allows you to add more links in your emails so you can provide your audience with more information about your offer.
Once you have interested prospects clicking on a link in your email copy, you can use your landing page as a way to segment your visitors and provide each of them with relevant information.
For instance, some of your subscribers may require more information on your products or services before they can make a buying decision. Others will already be sold on your product and only require reassurance that they are making the right choice.
Either way, the links in your email landing page will help you direct each of those segments to appropriate content designed to help you boost conversions.
Add testimonials
Whenever possible, use the power of testimonials as social proof to show your audience that your solutions are working for other people in similar situations.
You can also use user-generated content (UGC) to let your visitors and potential customers know how awesome your products or services are. This can help you drive conversions. Your audience will get to see other people using your products or services and getting the results they desire.
In addition to showcasing your products and services in action, it also helps when you can further establish your authority. How do you do that? By showing your audience that you are the go-to resource for information on the subject.
Here's an example from a mattress seller whose email landing page shows the results of different sleep studies and their impact on health.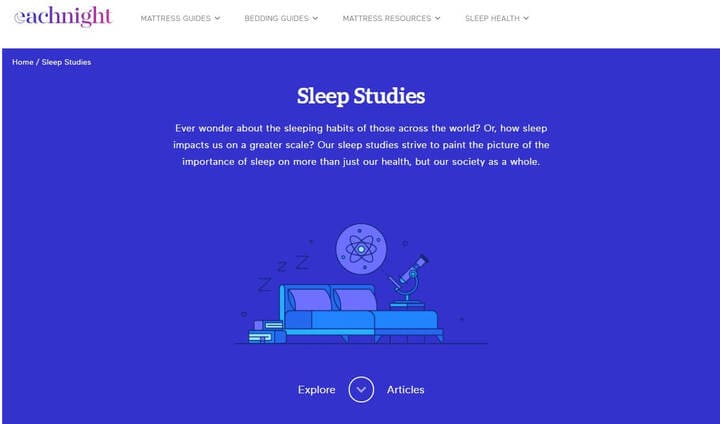 Focus on SEO
Use SEO best practices to help you build a keyword reach email landing page that will generate even more traffic for you from the search engines.
Keep in mind that the majority of visitors online choose results from the first page. This is an incentive for anyone who publishes online content to do their best to rank as high as possible.
Of course, this should be a long-term perspective. But if you implement SEO best practices into all the content you create, over time, your efforts will compound and produce spectacular results.
The example below is from a site that sells digital marketing courses. They include their primary keyword – as well as a lot of related keywords – in all their landing page copy.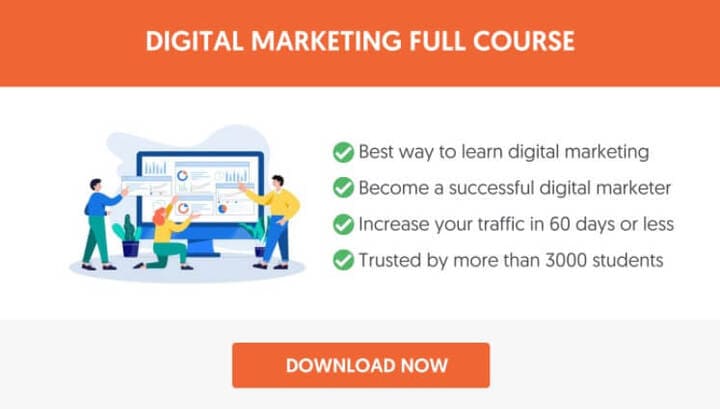 Brand consistency is key
Brand consistency is very important and you should ensure that your landing page looks like your email. Your subscribers shouldn't be confused about where they ended up after clicking your email call-to-action.
For instance, let's say someone were to click on a holiday-themed email inviting them to download a PDF with Christmas treasure hunt clues. They wind up on a landing page covered in blue and yellow flowers with no holiday-themed graphics in sight. You can see how that person may be so confused or unsettled that they might just click away from your website.
So make sure you maintain the same imagery, font, language, and design in the inbox and the post-click email landing page.
Pro Tip: You can use multiple landing pages for each of your email marketing campaigns. For instance, this site sells a wide range of medical alert systems. Their email marketing campaign might include different pages for each product they sell so they can increase conversions by driving visitors to relevant content.
Tools for creating landing pages that convert
There are tons of tools to help you create high-quality, high-converting landing pages for your business, from online video makers to image editors and so on.
Below, I'll list three of the top tools you can use to create irresistible email landing pages right now.
The best part is, none of these tools require any technical expertise. You don't need to learn any coding or be an expert in graphic design.
Simply drag and drop elements to create the perfect page, or choose from their many predesigned templates to create your own email landing page.
1. ConvertKit
ConvertKit offers a free account where you can test out the landing page building software to see if it's a perfect fit for your business.
To create your very own email landing page, all you have to do is sign up for a free account, and then choose a template that matches your brand.
You can then input the landing page elements that are outlined above, and you will be ready to publish your email landing page and start improving your conversions.
2. Mailchimp
Mailchimp is among the best email providers and offers a landing page builder to boost conversions.
This email marketing app also integrates with a variety of marketing tools and software, allowing you to generate leads, collect newsletter sign-ups, and easily promote and sell products or services.
This means you can run successful marketing and sales campaigns from one convenient place.
3. Leadpages
This tool is best for selling products and services on a landing page. Each template is tested and optimized to help you convert more prospects into paying customers.
You'll be able to create a landing page where you can provide people with information about your product and allow them to purchase your product – all in one place.
Leadpages has all the tools you need to create an effective sales funnel – including awesome email landing pages – even for people with no technical skills.
Conclusion
You don't need sales expert advice to know that there are a lot of factors to consider when creating your email landing page. Use the information in this article to craft your pages.
Choose from the tools I outlined here, and draw inspiration from the examples above to create your own irresistible email landing pages.
Just make sure that in everything you do, you keep the focus on bringing value to your subscribers.
And, when adding videos, images, or testimonials to your landing page, test all the different elements to make sure you get the right combination for a great-performing email landing page.
Author Bio
Burkhard Berger is the founder of awesomex™. You can follow him on his journey from 0 to 100,000 monthly visitors on www.awesomex.com. His articles include some of the best growth hacking strategies and digital scaling tactics that he has learned from his own successes and failures.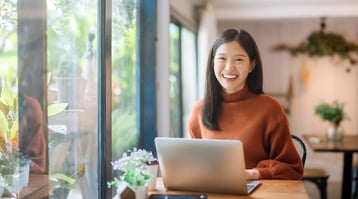 Should you use GIFs in emails? It depends on your brand and what you want to communicate. Marketing strategist Lesley Vos has all...
Read Story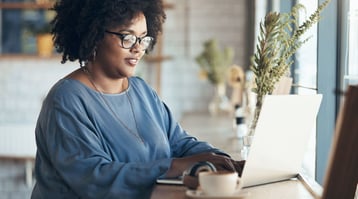 Struggling to grow your email list? Many marketers and business owners are. Worry not – these newsletter signup form examples a...
Read Story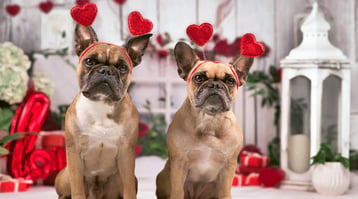 Valentine's day is just around the corner and you are finalizing the last details of your email campaign? Jeremy Moser of PR &a...
Read Story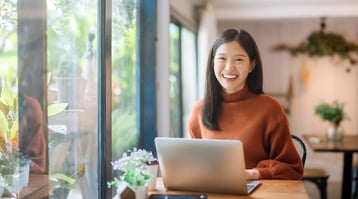 Should you use GIFs in emails? It depends on your brand and what you want to communicate. Marketing strategist Lesley Vos has all...
Read Story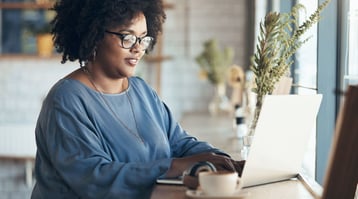 Struggling to grow your email list? Many marketers and business owners are. Worry not – these newsletter signup form examples a...
Read Story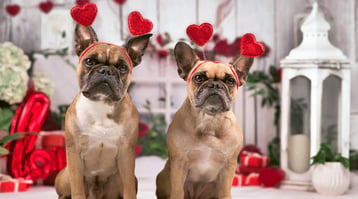 Valentine's day is just around the corner and you are finalizing the last details of your email campaign? Jeremy Moser of PR &a...
Read Story