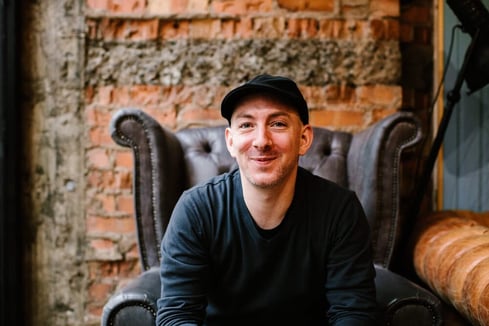 Email Pro Simon Harper, on Email Newsletter Marketing and the Most Common Email Mistakes
Email expert and Mailchimp Pro partner Simon Harper talks to ZeroBounce about email newsletter marketing and the most common email mistakes to be aware of in 2023.
He didn't get the position, so he took the leap to establish a business for himself. He's been at it ever since.
Simon Harper is a web design and email marketing expert. A United Kingdom-based WordPress, WooCommerce and Mailchimp partner, his clients have generated more than £2 million.
Simon Harper shares his email newsletter marketing tips
There's a lot marketers can learn from Simon. Aside from a positive mindset, the importance of the two C's: Consistency and Communication.
Tell us a bit about yourself, Simon! We can't wait to learn more about you.
I hate talking about myself, but here goes. I live in Northern Ireland. I'm a blessed husband and proud dad of two absolute rockets (aka my little girl and boy).
Fun fact: aside from running my Web Design and Email Marketing business for almost 14 years, I have a qualified Youth Worker and a Theology degree.
Sport is a massive part of my life. The gym is my happy place, but I am an enormous rugby supporter (Ulster and Ireland), soccer (Liverpool FC and Northern Ireland) and NFL (Atlanta Falcons).
Oh! And, an unashamed Disney fan! (Jack Skellington and Stitch are my favorite characters.)
Have you always wanted to work for yourself?
No. Out of university, I got down to the final two candidates for three jobs in a row and didn't get the position. So I decided to set up my own business; the rest is history.
(I'm currently writing about this topic in my LinkedIn newsletter.)
How did you get involved in the world of email?
I was using Mailchimp to communicate with my clients, and I learned more about the platform and the power of good email marketing.
I started to offer email marketing as a value-added service to my clients.
After a successful test period with my existing client, I started offering email marketing services (including Training/Workshops and Campaign Creation/Strategy) as a standalone product.
For any company that has a website, having an email newsletter is a natural extension. How important is it for websites to have a way to collect email addresses?
It's always been important to have a newsletter, especially after Apple debuted iOS 14.5 and reduced the performance of advertising (particularly the Meta platform) as a revenue stream for businesses.

We have seen so many businesses abandon organic social on Facebook as the reach for businesses decreases. Users flocking from Instagram to TikTok and threats of Twitter boycotts (or fears of a Twitter closure).
Related: Elon Musk and the Twitter bots
I'm not saying social media isn't an important part of a brand's marketing strategy, but social media platforms come and go. If a platform disappears, so do your content and followers.
With newsletters, however, that's your data; you own it and control it! You can easily move this data around different ESPs (if you ever have to).
With the rise of ad blockers and privacy-focused VPNs, newsletters are the ideal source for first and zero-party data to help you make vital business decisions that social media and analytics will not be able to provide (as they used to).
There are no barriers to entry for a newsletter. A subscriber doesn't have to be a member of a social media network to start following you. They simply sign up.
Combine these factors with a newsletter's flexibility for eCommerce, blogging/RSS, automation, transactional and marketing emails. Why would you not start a newsletter in 2023!?
What is a common misconception people have about email?
In my experience, open rates being the "Holy Grail" of email marketing metrics is the biggest misconception about email.
When iOS 15 and Apple MPP were released in September 2021, open rates started increasing. Many brands thought they were suddenly on to a winner when these false opens artificially inflated open rates.
Thankfully, after nearly sixteen months of education, things are starting to change.
First, the ability of some ESPs to detect both Apple MPPs opens by a bot and humans. Then, education around Apple MPPs' impact on email marketing and its data means that open rates have given way to Clicks and other forms of engagement data.
Your clients have generated more than £2 million in online sales. To what do you credit their success?
A great product. Most of my clients have great or essential products (in the B2B market), which form an excellent foundation for success.
My eCommerce clients come from various industries and sectors, but all have two things in common: "consistency" and "communication."
Consistent use of brand messaging and brand design in their emails, website and social media but also consistency in the frequency of their marketing efforts.
I am very blessed that my clients communicate effectively with me (and vice-versa) and with other freelancers or agencies they work with on our projects.
Good communication allows us to work more efficiently and effectively on omnichannel marketing campaigns.
Related: How to Start a Successful Blog in 8 Easy Steps
What are the common errors you see people making with their marketing emails?
That's easy!
The top error is they have not authenticated the sending domain. Domain authentication has always been necessary, but with Apple MPP and the rise of BIMI, it has never been more critical.
Suppose you don't authenticate your domain. Good luck hitting the inbox. Instead, start saying "hello" to your new best friend, the spam folder.
Related: Why your emails could be going to spam
Another common error – sadly, this is often intentional – is that there is no way to unsubscribe from marketing emails. This is illegal, whether that be intentional or a broken link.
Sometimes the process is unnecessarily complicated. It should be one or two clicks at the most.
It's evident from your website that you have a unique sense of humor. What happens when a company takes itself too seriously?
"Unique" is a kind word, LOL! Yes, being Northern Irish, I have some stereotypical sarcastic, dry humor. If anyone has watched my video interviews and webinars or read my newsletters, they will be familiar with my joking around.
"Laughter is the best medicine," or so the saying goes. I think laughter and humor are essential, especially considering the place the world has been in for the last three years.
Not all brands can use humor as frequently as I do or in my style, but it's good to add some light-hearted humor to your brand messaging from time to time. It helps break the monotony, especially for B2B businesses.
One of my favorite brands that use humor as a marketing tool is Innocent Drinks (you're welcome ?).
When did you first learn about email list quality and maintenance?
It must be about ten years ago now (maybe more).
I'm a total geek, and I love data. Over time I started to delve into list quality and maintenance much more.
That started with workshops on email deliverability, list health and list maintenance, and over the last two years or so, I've niched into this.
If a fellow Mailchimp Partner has privacy (Apple MPP) or deliverability questions, they normally come to me, which is very humbling.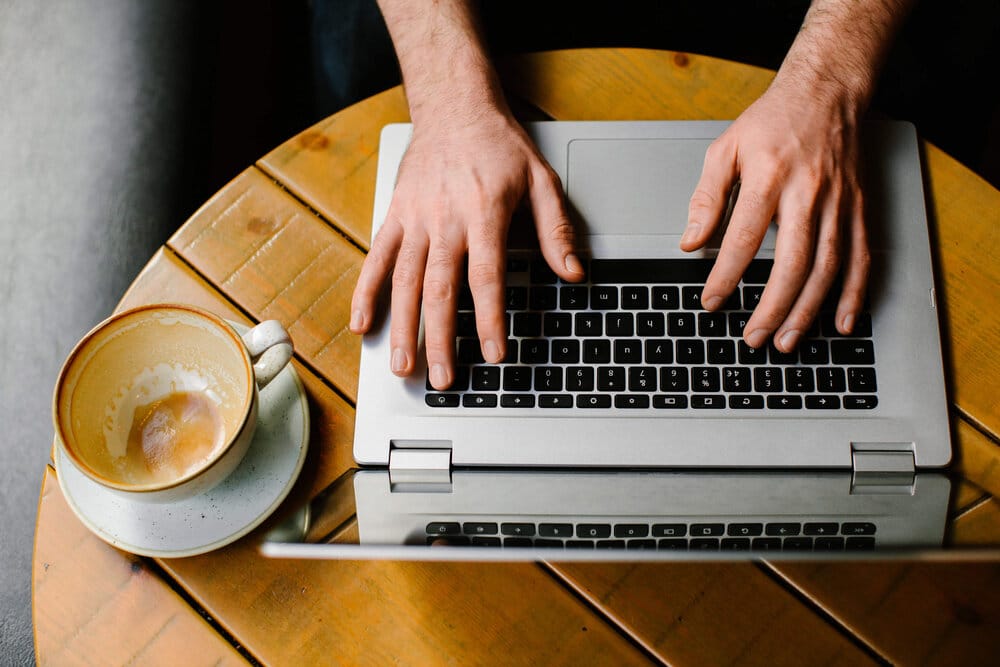 You have your own email newsletter. What have you learned from publishing it?
A lot! And too much to write here.
The most important thing is consistency. Whatever your frequency, stick to it.
I run two weekly newsletters and one bi-weekly newsletter. That's about 120 issues per year or 66,000 words (roughly) that I've published this year.
With that amount of content, I could have written a novel, but I couldn't have done this without the help of my audience.
Most importantly, having a person subscribe to your newsletter is a privilege. So treat them with respect and invest in building a relationship with them. You won't regret it.
>>> Subscribe to Simon's newsletter
How have you found out what your audience most wants to receive?
That's a great question.
Engaging with your subscribers, asking them questions, getting feedback and putting that learning into place is very valuable. Doing so has helped both my newsletter growth and inform my content calendar.
I use a feedback section at the bottom of my emails where readers can click on an Emoji/short sentence to provide feedback.
I write my newsletters in a personal style, making them accessible. I encourage my readers in each issue to reply with feedback (and I respond to every comment).
Surveys are also a great way to determine what your readers want to read and the format. I have just sent out a survey to my WordPress newsletter audience, asking them which email format they prefer and what content they prefer.
RELATED: Yuval Ackerman shares her email copywriting tips
What's more important, an email list with many emails on it, or a smaller list that is very engaged?
I would rather have an email list with 100 engaged subscribers than a list of 100,000 subscribers that are rarely engaged.
You can quickly grow a list with discounts, competitions, raffles, giveaways, etc. But those subscribers are not there for your content. They want something for free.
Why would you invest in creating content that hardly anyone reads?
My lists grow slowly, and I am happy that way. I purposefully clean my audience and use re-engagement campaigns regularly. Marketers/business owners are often scared to do this as they see subscriber numbers as a badge of honor.
Sure, a big audience might look great, but as an audience grows, engagement decreases, and that's natural, but it also makes it harder to connect with people.
Don't get too caught up on just the total number of subscribers you have. It's not that simple. But if you invest in your current subscribers, the rest will fall into place, and you'll have a much more engaged audience.
You've reviewed ZeroBounce and talked so much about what we do in your emails and on social media. We thank you for that! How does ZeroBounce help you and your clients?
Yes, I love ZeroBounce! I was a Beta Tester for 2.0, which I can't wait to see publicly available.
Version 2.0 adds a beautiful UI to the powerful features of ZeroBounce and makes things even faster.
This leads me to three things I love about ZeroBounce: ease of use, speed and a rich feature set.
I can quickly and easily validate a single email address for myself or my clients. Or entire lists if I choose.
Results can be easily downloaded or sent back to the integrated ESP with tags for advanced segmentation and personalized emails.
Not only does ZeroBounce improve deliverability and help maintain list health/cleanliness, but it does so in a very affordable way for my clients and myself.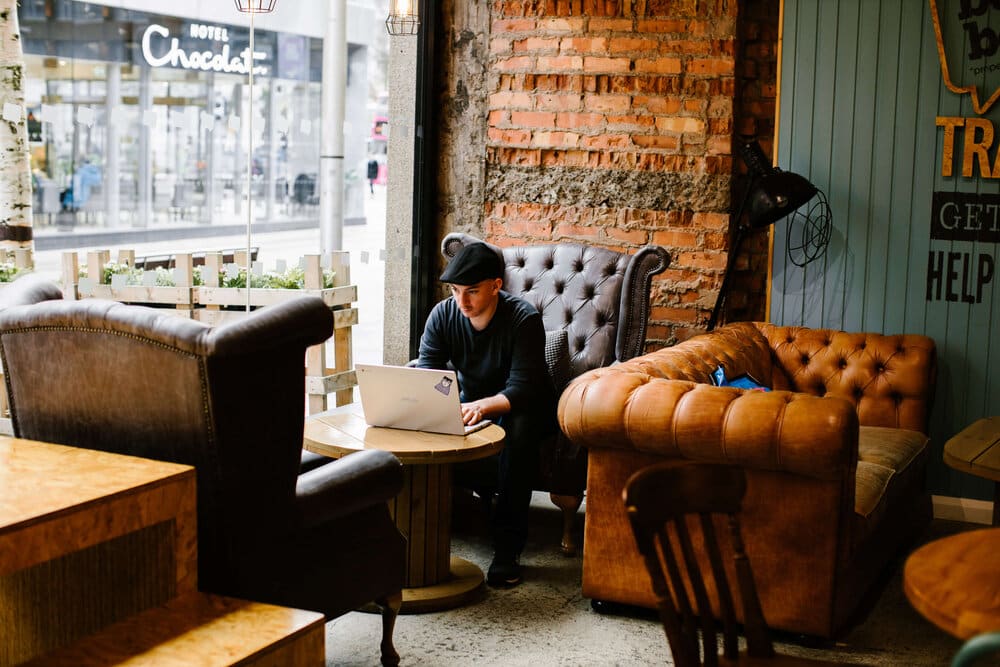 Quick question, quick answer with Simon Harper
What is your favorite social media platform?
For work, Twitter, but for personal use, Instagram.
What is the best way to grow your email list?
Be consistent in your writing and keep promoting it.
What website do you go to the most?
Google.com (closely followed by Twitter.com).
What is your favorite place to work?
Starbucks. I recently won my local Starbucks' "Customer of the Year" award, LOL!
How do you take your coffee?
Black.
If you could meet any person in the world, who would it be? What would you ask them?
Jurgen Klopp and "could I have a go?" LOL!
What's the biggest no-no for marketing emails?
There are many, but my biggest peeve is adding someone to a marketing list without permission.
A brand email you always open?
The Disney Store. I love Disney, but they are constantly innovating and recently started using Gmail Annotations.
What's a simple thing every email marketer could do that would make all the difference?
Believe in yourself (it's maybe not simple, but try).
One more: Ask for help when you need it.
What habit do you see in people who succeed?
They practice authenticity daily.
Learn more about Simon's work and subscribe to his email newsletter.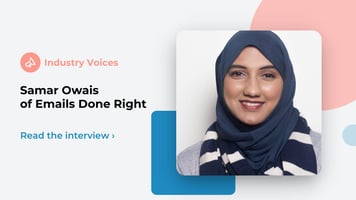 Email strategist and copywriter Samar Owais talks to ZeroBounce about building better email marketing programs and simplifying ou...
Read Story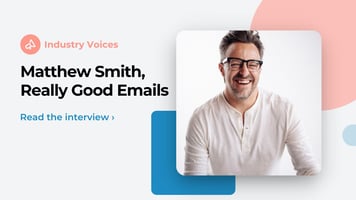 Matthew Smith, the co-founder and CEO of Really Good Emails, knows what it takes to send emails that resonate, connect and, event...
Read Story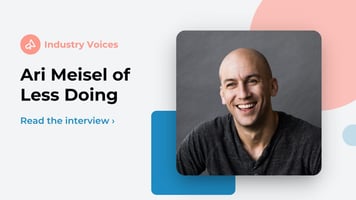 Entrepreneur and keynote speaker Ari Meisel talks to ZeroBounce about email productivity and reinterprets the notion of Inbox Zer...
Read Story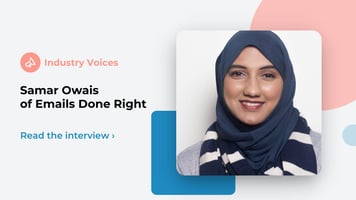 Email strategist and copywriter Samar Owais talks to ZeroBounce about building better email marketing programs and simplifying ou...
Read Story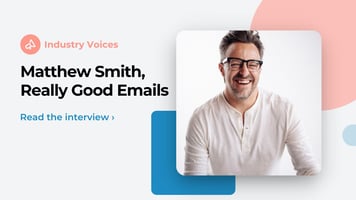 Matthew Smith, the co-founder and CEO of Really Good Emails, knows what it takes to send emails that resonate, connect and, event...
Read Story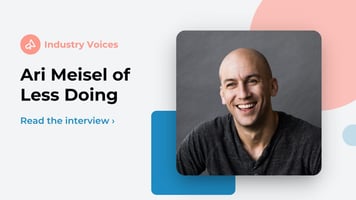 Entrepreneur and keynote speaker Ari Meisel talks to ZeroBounce about email productivity and reinterprets the notion of Inbox Zer...
Read Story